Cruises to Iceland, Norway and Greenland
Arctic cruises offer an eclectic mix of experiences; from the awe-inspiring blue icebergs of Qaqortoq, to walking in the footsteps of Erik the Red from the village of Narsarsuaq, to Norway's Northern Fjords. Any passion for scenery, natural beauty and wildlife is easily satiated in breath-taking landscapes witnessed on an Arctic voyage. The opportunity to catch a glimpse of whales, manatees, seals or a multitude of bird life adds to the Arctic's distinct personality.
Of course, all of this can eclipsed by experiencing two extraordinary natural phenomena unique to the region - continuous days beneath the enigmatic midnight sun, or a dazzling encounter with the elusive Northern Lights.
Making the most of every single day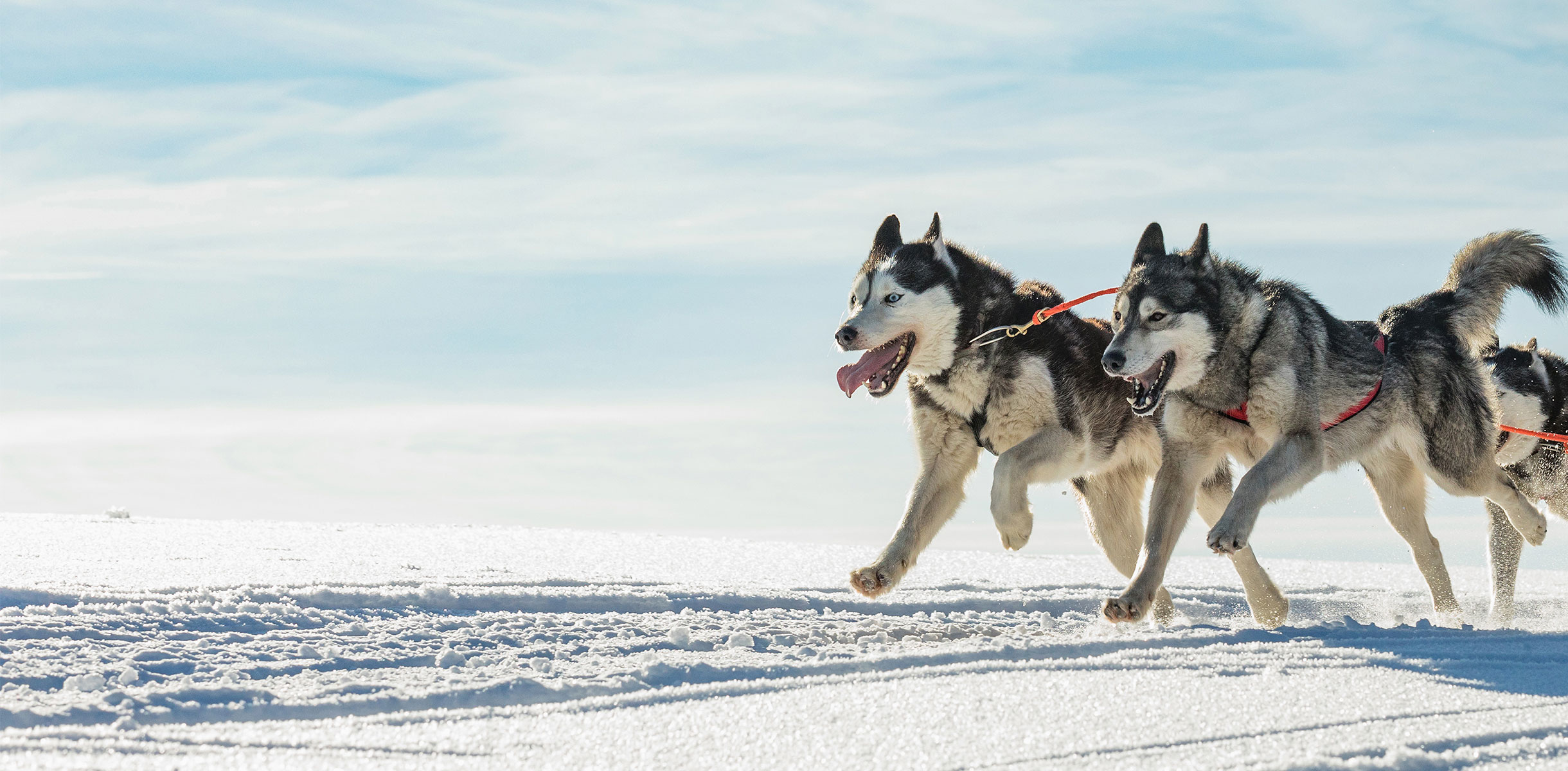 Husky Sledding
A Husky Sledding tour is the ultimate Arctic Experience. Immerse yourself in the beauty of the Nordic landscapes and snow covered pine forests as these fabulous dogs guide you through the arctic wilderness. You'll even have the chance to learn how the huskies are trained.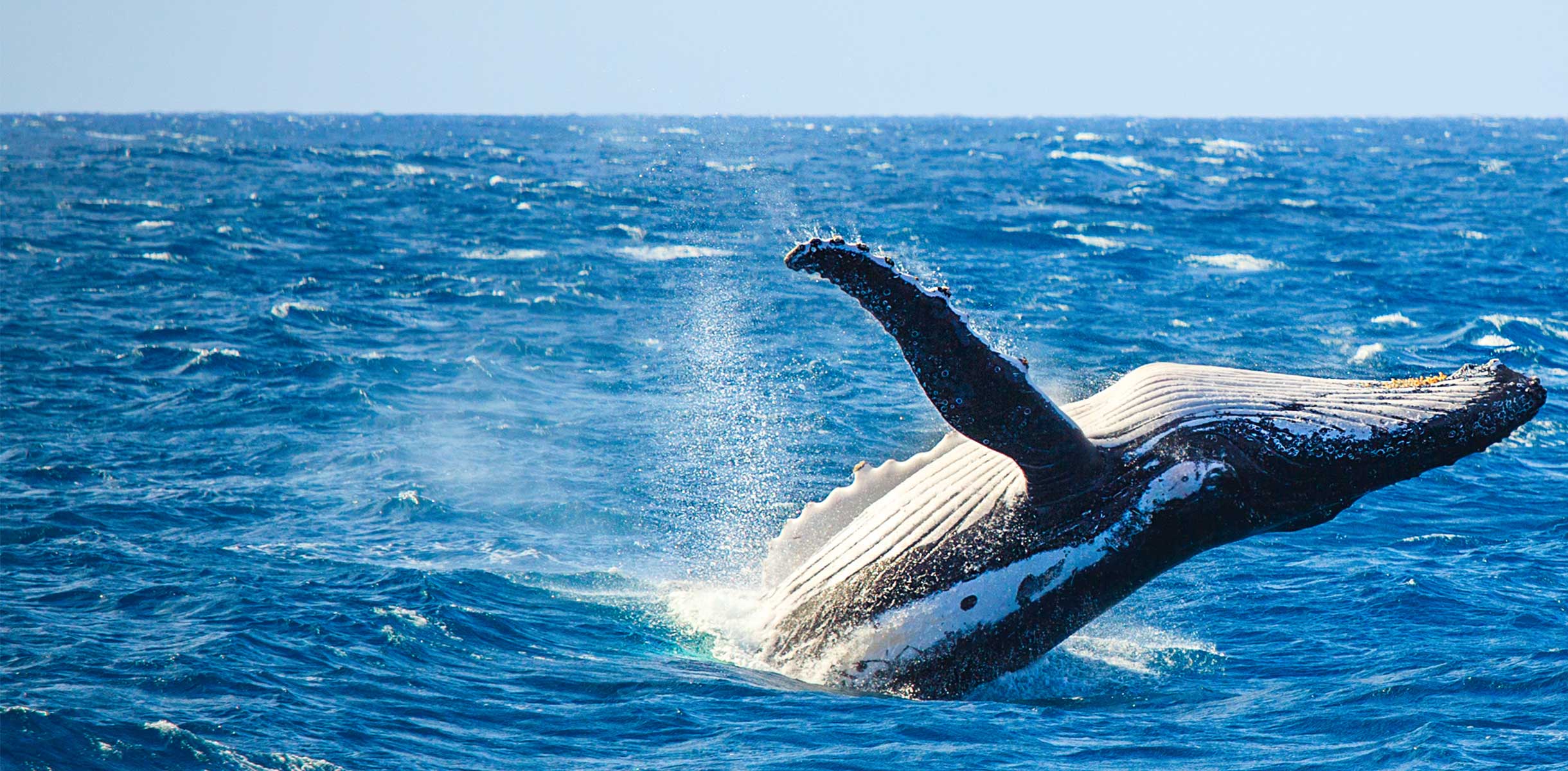 Whale Watching
The North Norway and Icelandic coasts are popular hunting grounds for a plethora of Whale species, including the Humpback and Orca. And these Whales can often be seen from the decks of your cruise ship. Our on board programme includes talks and advice from marine conservationists from ORCA who will provide guidance on the best way to spot these magnificent creatures.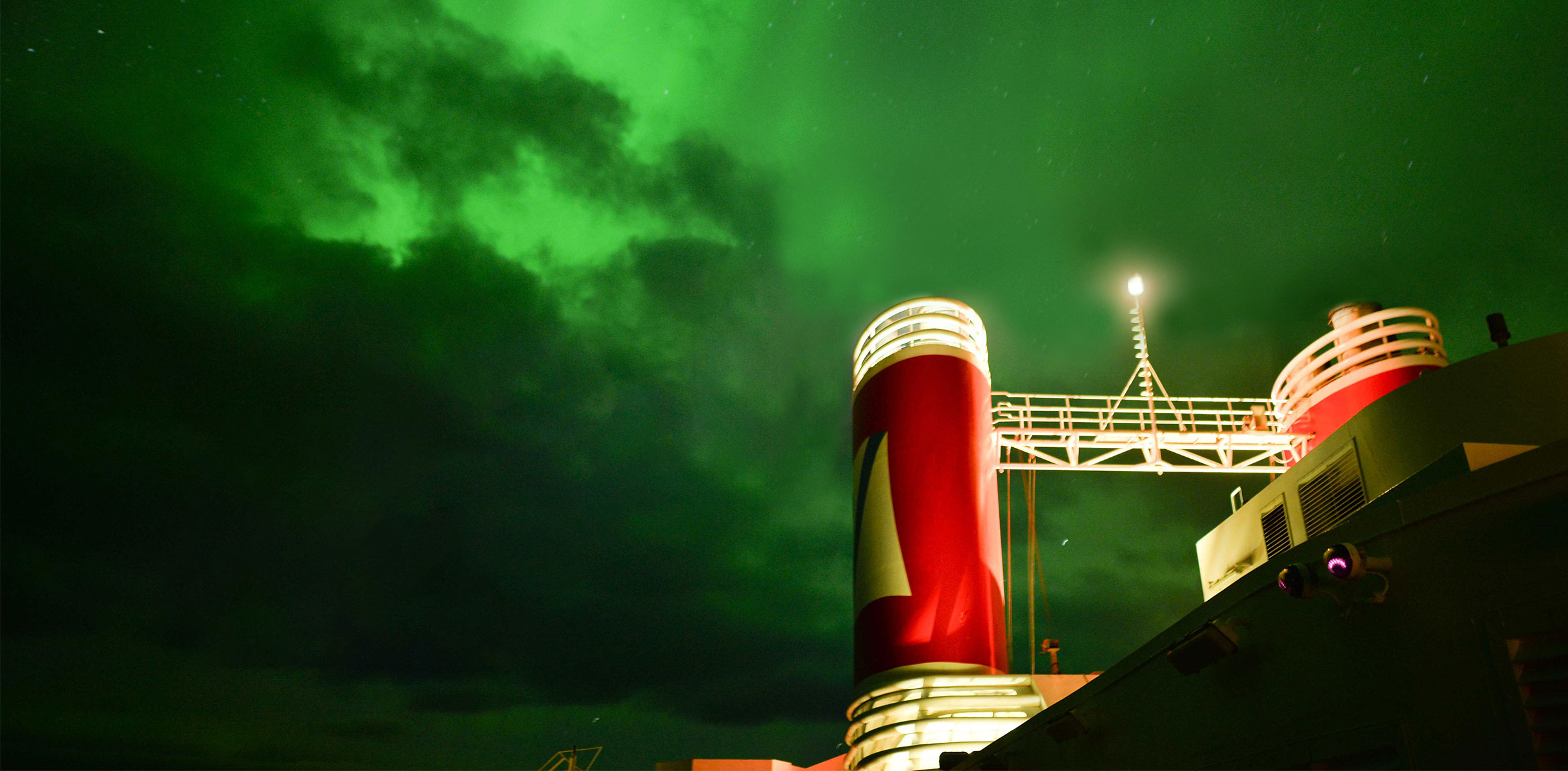 Magical Northern Lights
The Aurora Borealis is one of Mother Nature's most magical natural phenomena – a colourful light display that illuminates the skies above. For those wanting to get closer to nature, tour with a local guide into the mountains for the best chances of seeing the lights, as well as learning of the myths, history and science behind the lights.
"Northern lights made a star appearance on numerous occasions which made for a wonderful experience".
Mr Young, In Search of the Northern Lights - Feefo Indpendent Review
Cruises to Arctic Norway, Greenland & Iceland
Home to some of the most incredible scenery on Earth, these regions make for rewarding exploration. With their surreal natural wonders and unique cultures, Iceland and Greenland are perfect for those with a taste for adventure, while Norway's labyrinthine fjords are made for small-ship cruising. And with our Norwegian heritage and knowledge of these waters, we know the most scenic routes to take.
Signature experiences
Our Arctic cruises are hand-crafted to show you the very best of this stunning region, whether this be docking closer to interesting towns, or scenic cruising past ice-capped northern fjords. And our curated programme of excursions offer authentic Arctic experiences for the most avid travel enthusiast.
Scenic Discoveries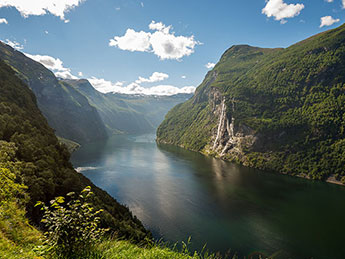 Our Scenic Discoveries are designed to allow you to enjoy seeing the world from the unique perspective of our ship, such as Torghatten or the Seven Sisters Mountain range in North Norway, or the tranquil waters of Prins Christiansund in Greenland.
Itinerary Insights
Each of our Arctic cruises will feature a curated programme of events with guest speakers to give you a deeper understanding of the places we are visiting, sights we will be sailing past and of course the magical Northern Lights in winter.
Treats of the Region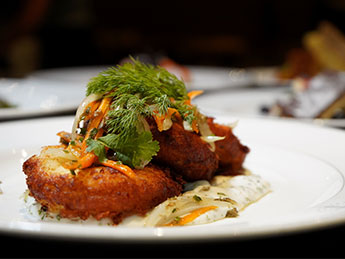 As we explore Northern Norway and Arctic together you'll be able to sample various treats of the region in our on board restaurants – such as traditional cod and haddock Norwegian fish cakes. Our talented Chefs will also provide cookery demonstrations throughout your cruise, where you will learn to recreate traditional dishes.
The Sky at Sea
There's very little in the natural world more beautiful than a clear night sky, sunrise or sunset seen from sea. On our Northern Lights cruises our on board teams will be out on deck helping guests spot Mother Nature's most imitable light show.
The ship and The Sea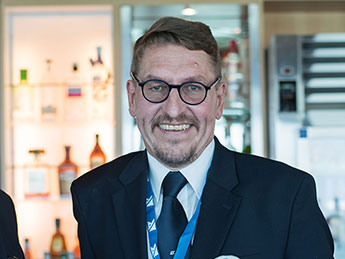 We know a lot of our guests are curious about what it takes to operate a cruise, so join us for our Audience with... sessions and learn all about what life is like as a member of our Show Company team, or maybe a live Q&A session with the Captain himself!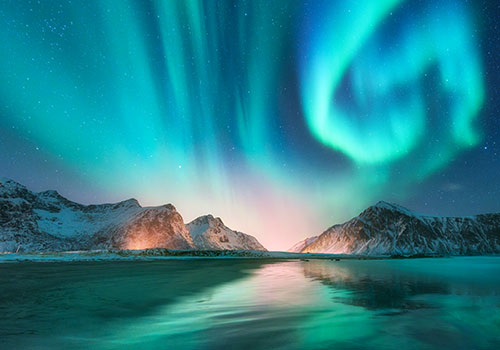 WHY YOU NEED TO SEE THE NORTHERN LIGHTS
The Northern Lights truly are nature's most impressive light show. Here's a description of what they are, and how to visit them in comfort with Fred. Olsen Cruises.