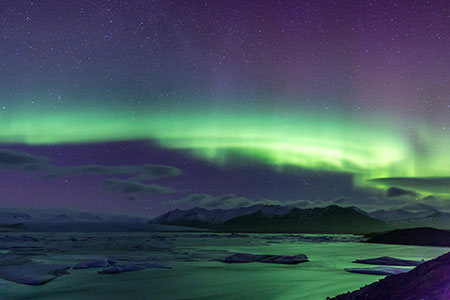 Get ready for an epic adventure with an Arctic cruise
The remote Arctic, the northernmost region of the Earth centred on the North Pole, is characterised by its distinctive polar features of landscape, climate, plant and animal life. It's a region blessed with natural beauty: from majestic glaciers, icy fjords, abundant wildlife, and the Northern Lights during winter months. Our itineraries ensure visitors explore a world of picturesque towns and villages, and dramatic cliffs, providing a breathtaking backdrop for a cruise.
A Nordic cruise is a once-in-a-lifetime experience. Taking you through the most remote areas of Iceland, Norway, and Greenland, journey through Arctic waters and learn about the history, nature and culture of these regions whilst taking in dramatic landscapes around every corner.[ReadMoreDesk]
Spectacular Experiences of the Arctic Circle
Arctic cruises offer an eclectic mix of experiences: from the awe-inspiring blue icebergs of Qaqortoq to walking in the footsteps of Erik the Red from the village of Narsarsuaq, to witnessing the stunning Northern Lights. Any passion for scenery, natural beauty and wildlife is easily satiated in breathtaking landscapes witnessed when you choose one of our cruises to the Arctic. The opportunity to catch a glimpse of whales, manatees, seals or a multitude of bird life adds to the Arctic's distinct personality.
Just when you think the region can't impress you any further, there are two exceptional and distinctive natural phenomena in the region that you might be lucky to see. The mesmerising midnight sun shining non-stop for days on end, or a spectacular encounter with the elusive Northern Lights. These surreal and awe-inspiring events attract visitors from around the world to witness these remarkable occurrences in person. Marvel at this remarkable light show on one of our Norwegian cruises.