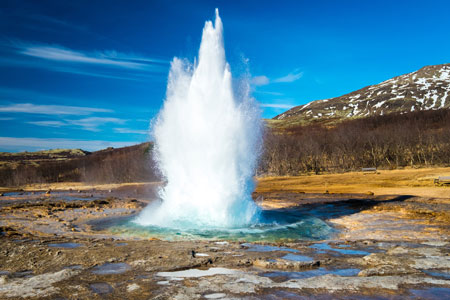 Cruise Iceland's dramatic coastlines
Located in the North Atlantic, Iceland boasts stunning landscapes, ranging from glaciers and icebergs to geysers and hot springs. With its vast stretches of unspoiled nature, Iceland is an ideal destination for outdoor enthusiasts looking to hike, bike, or explore on horseback.
A cruise to Iceland is a must-do for anyone seeking adventure, natural beauty, and cultural enrichment. Our signature cruise experiences heighten your overall on board experience. Combined with Iceland's friendly people, delicious cuisine, and breathtaking landscapes, Iceland is a truly magical place that should be on everyone's travel bucket list. [ReadMoreMob] [ReadMoreDesk]
Uncover the hidden gems of Iceland
For those interested in history and culture, Iceland has a rich and fascinating history, with a wealth of museums and historic sites to explore. The country is also famous for its literature, music, and art scenes, which offer a vibrant and dynamic cultural experience.
Iceland's cultural life boasts a literary prowess that includes Nobel Prize winners. Visual art, local crafts and live music are everywhere, and the food scene is sensational. Fresh seafood is the stand-out menu item, but street food, like the Icelandic pylsur (hot dog) has a growing reputation. Discover our vast range of Icelandic cruise options and find an incredible voyage that will immerse you in a world of natural beauty, rich Viking heritage and delicious cuisine.
Cruises to Iceland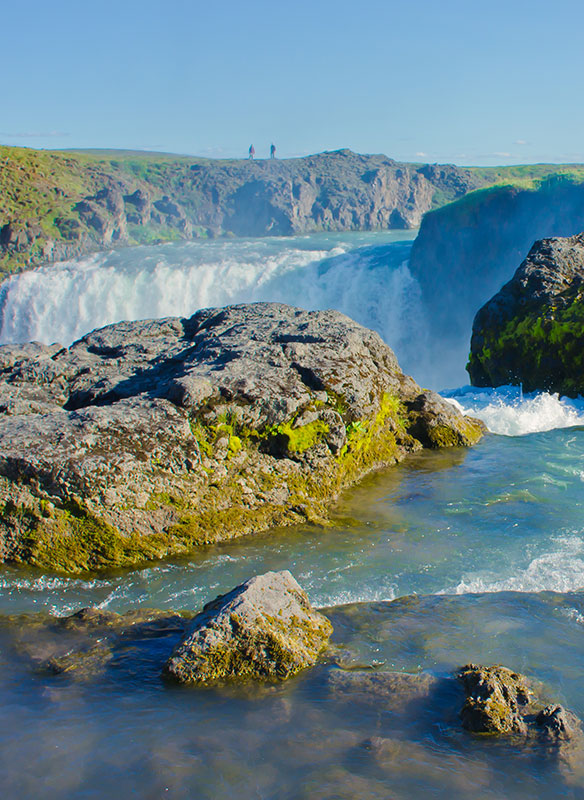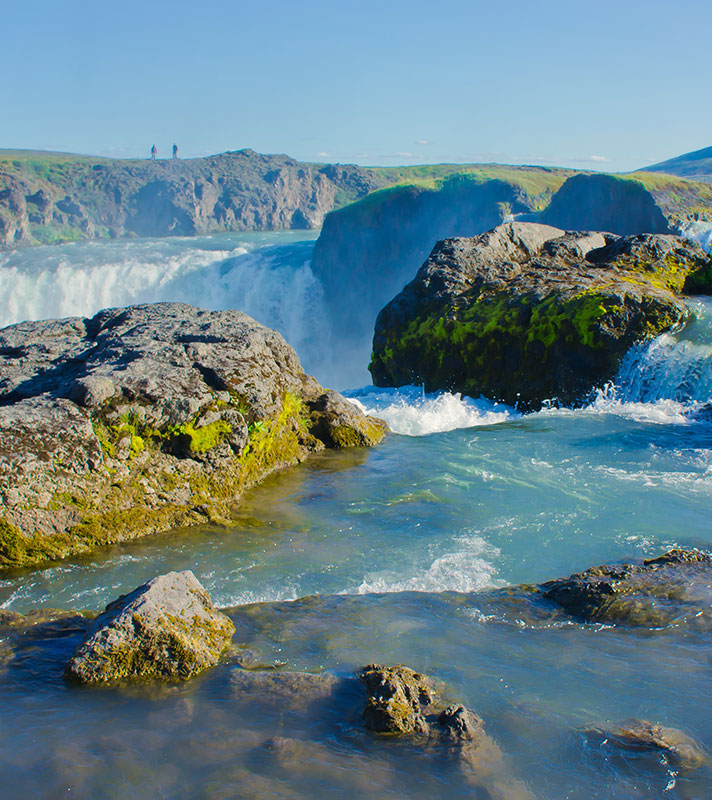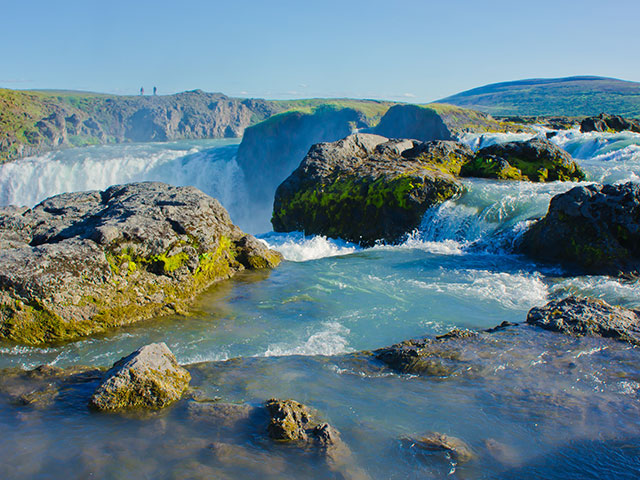 Natural Wonders of Iceland
• L2410
Save to favourites
Newcastle
Balmoral
Wed 17 Apr 2024
9 nights
Witness Iceland's geology and geothermal activity
Learn about Icelandic folklore on scenic cruising around the Westfjords
Look for marine wildlife with ORCA en route to Iceland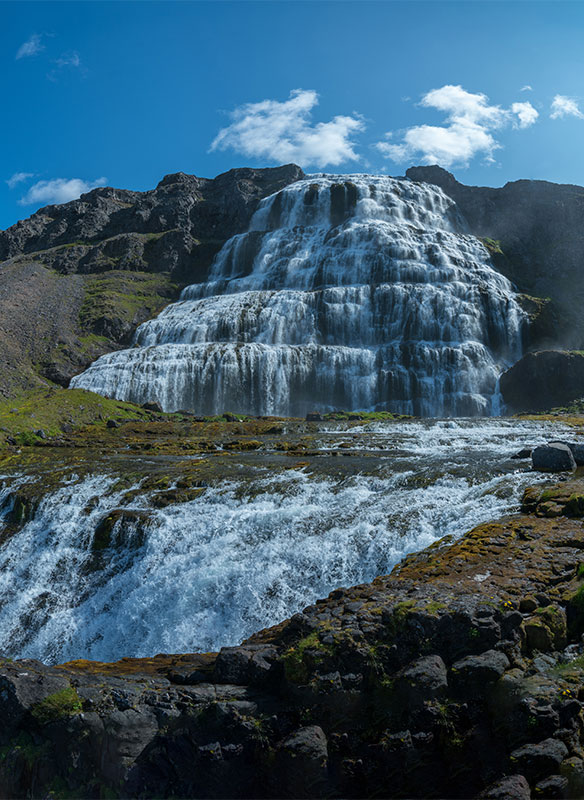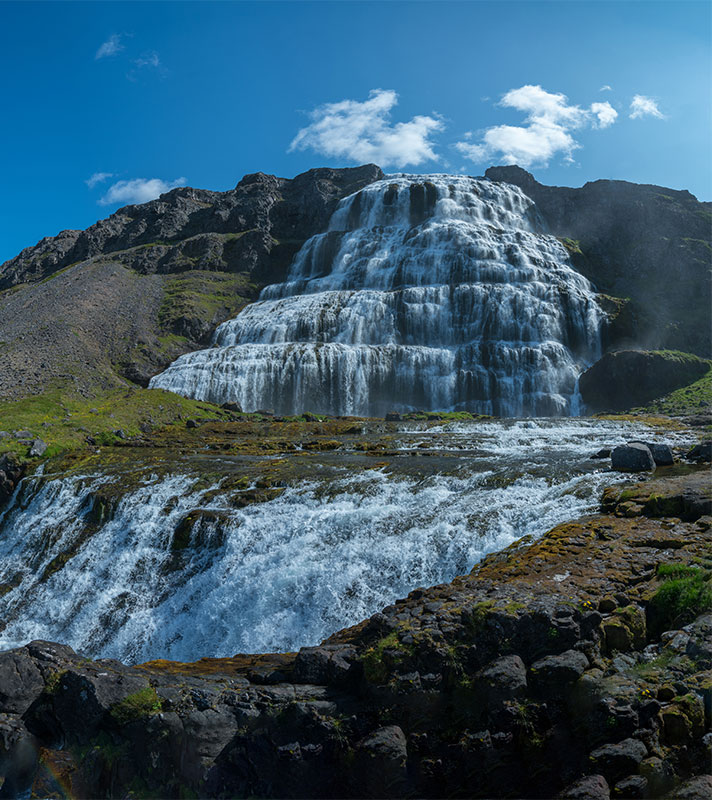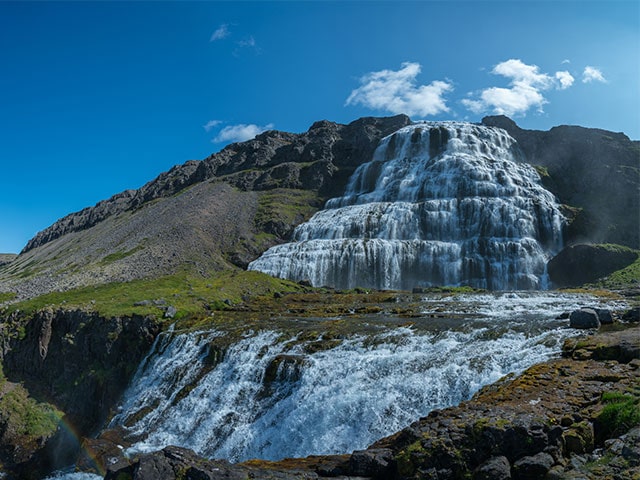 Whales & Volcanic Landscapes of Iceland
• S2410
Save to favourites
Southampton
Borealis
Tue 14 May 2024
11 nights
Experience some of Iceland's remarkable wonders of nature
See spurting geysers and thundering waterfalls
Spot birds and cetaceans from the decks of Borealis with ORCA
Sign up for our latest offers
Be the first to hear about our latest cruise deals by signing up to receive our emails.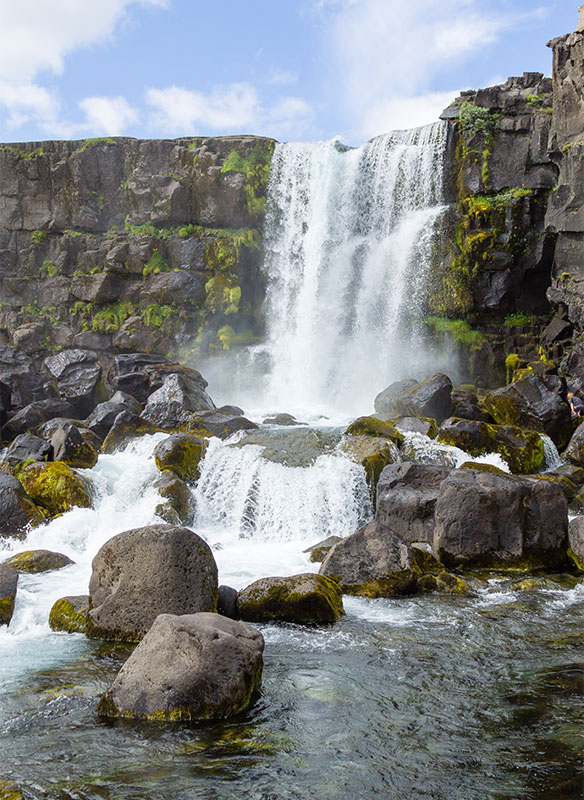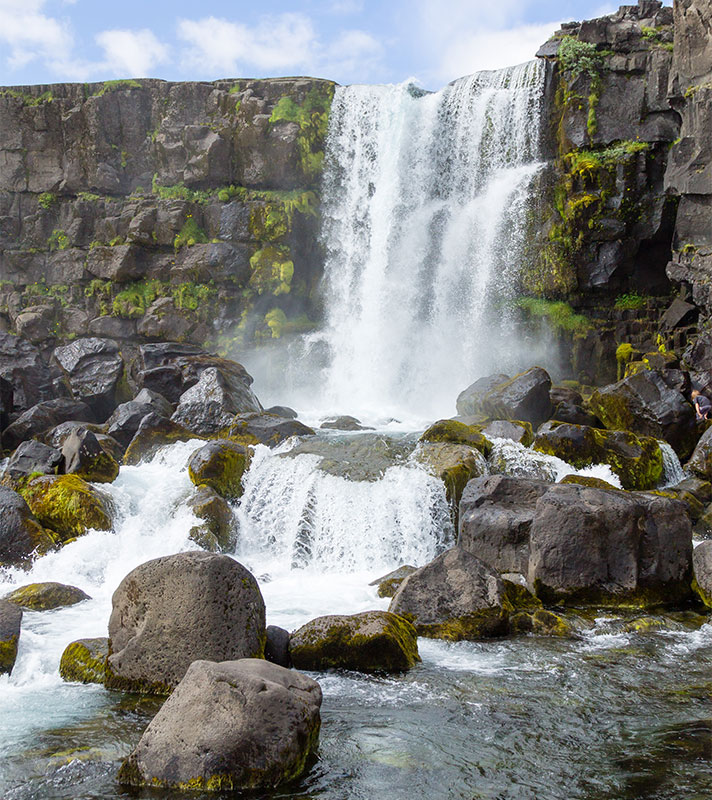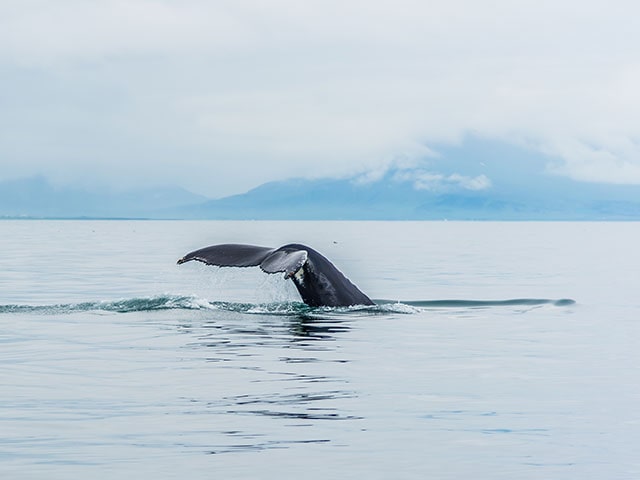 Whales & Volcanic Landscapes of Iceland
• T2414
Save to favourites
Liverpool
Bolette
Sat 15 Jun 2024
12 nights
Explore the remarkable scenery, wildlife and nature in Iceland
Enjoy Scenic Discoveries of Gásadalur and Vestmanna
Spot marine life from Bolette with the help of wildlife charity ORCA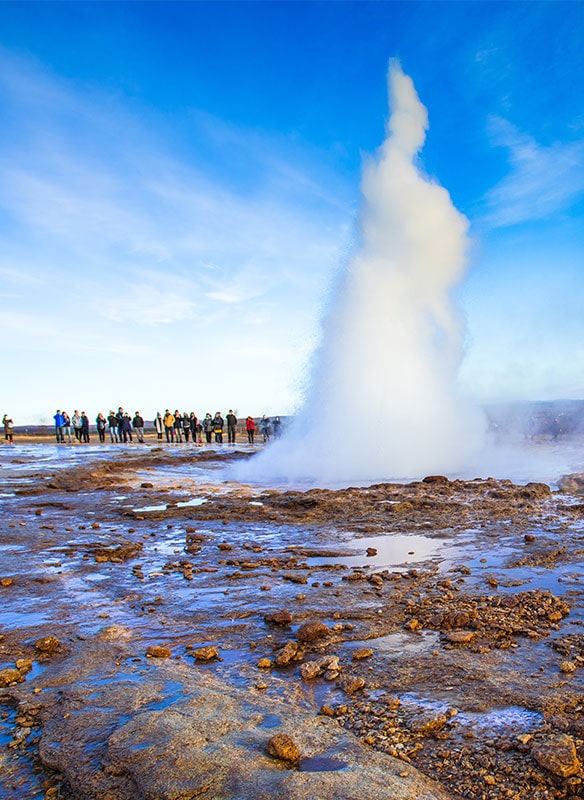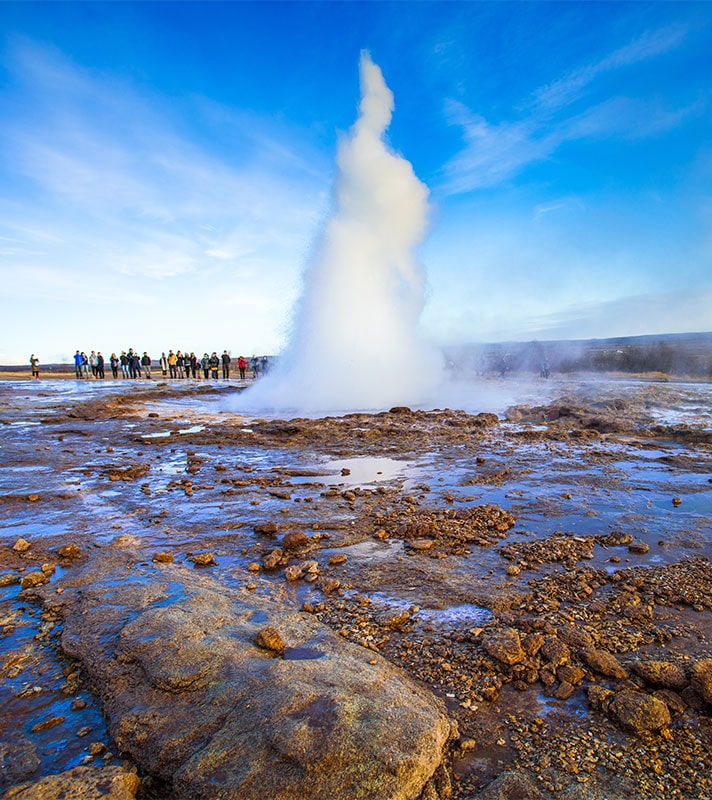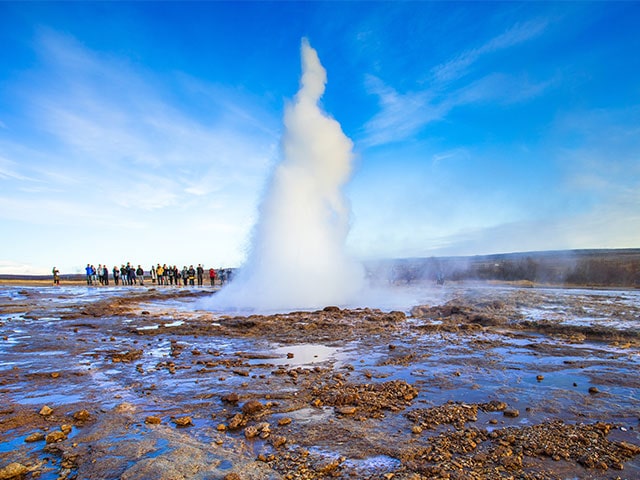 Whales & Volcanic Landscapes of Iceland
• S2415
Save to favourites
Dover
Borealis
Thu 11 Jul 2024
11 nights
See puffins before they migrate from Iceland
Join a tour to Vigur Island from Ísafjörður to spot puffins
See the awe-inspiring Strokkur Geyser and powerful Goðafoss Waterfall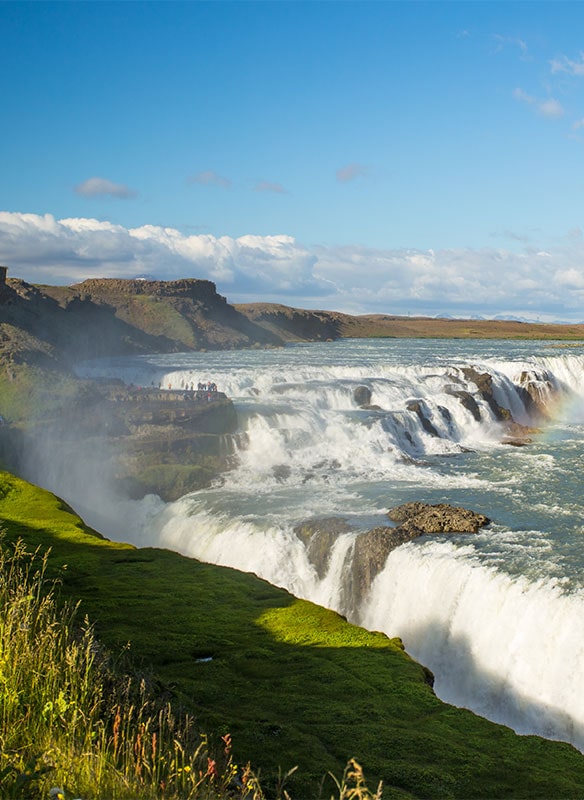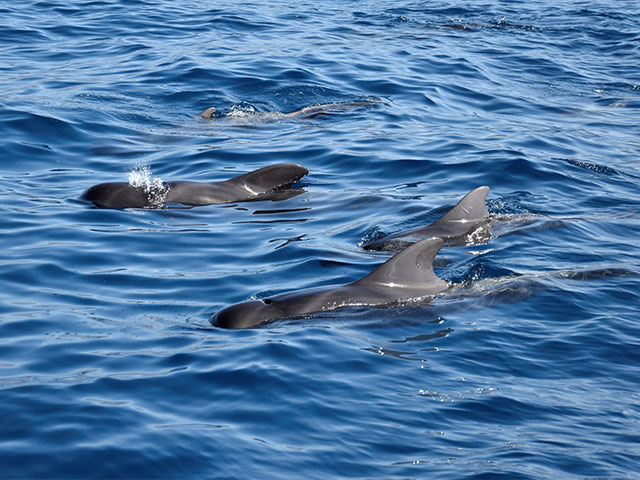 Discovering the Arctic's Wildlife & Remote Landscapes
• T2417
Save to favourites
Liverpool
Bolette
Fri 19 Jul 2024
27 nights
Experience icebergs and glaciers in Greenland
Perhaps spot a polar bear in Nunavut
Learn about the Olsen family links with L'Anse aux Meadows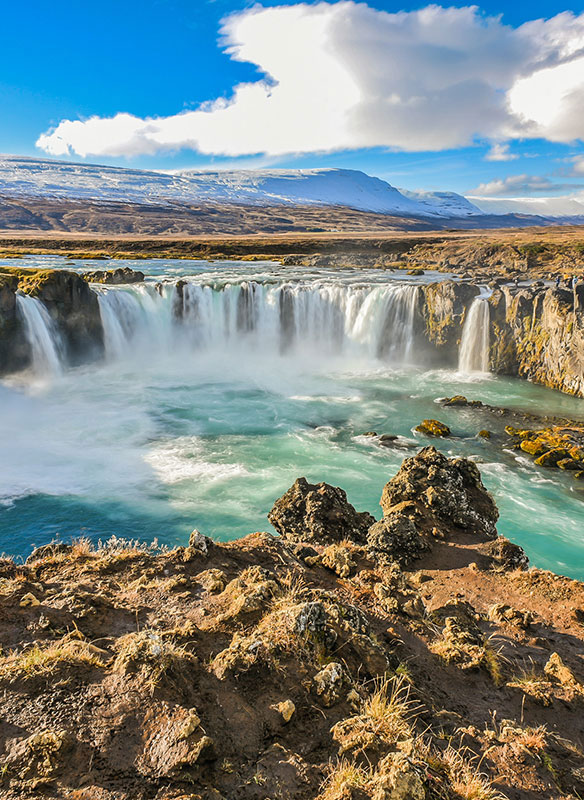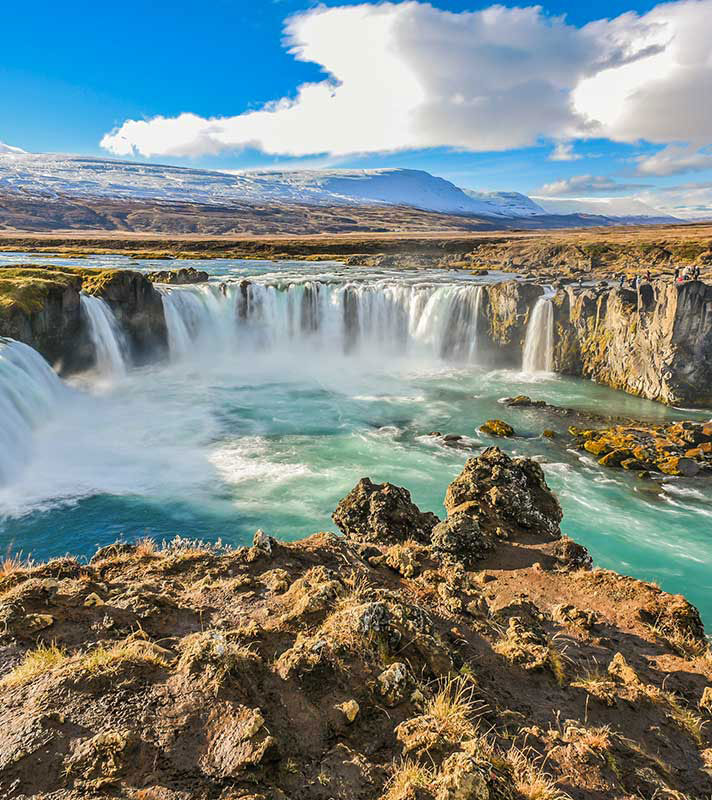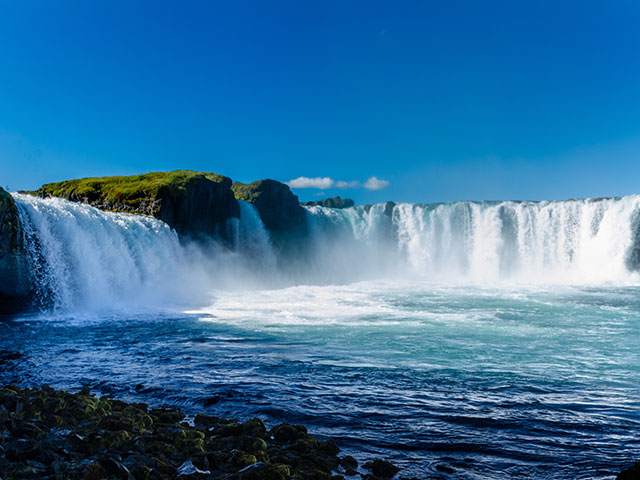 The Life & Landscapes of Iceland
• L2422
Save to favourites
Rosyth
Balmoral
Mon 22 Jul 2024
11 nights
Visit awe-inspiring Snæfellsjökull National Park from Grundarfjörður
Have the chance to spot puffins in Heimaey, Vestmanna
Discover volcanic Faroese landscapes from Tórshavn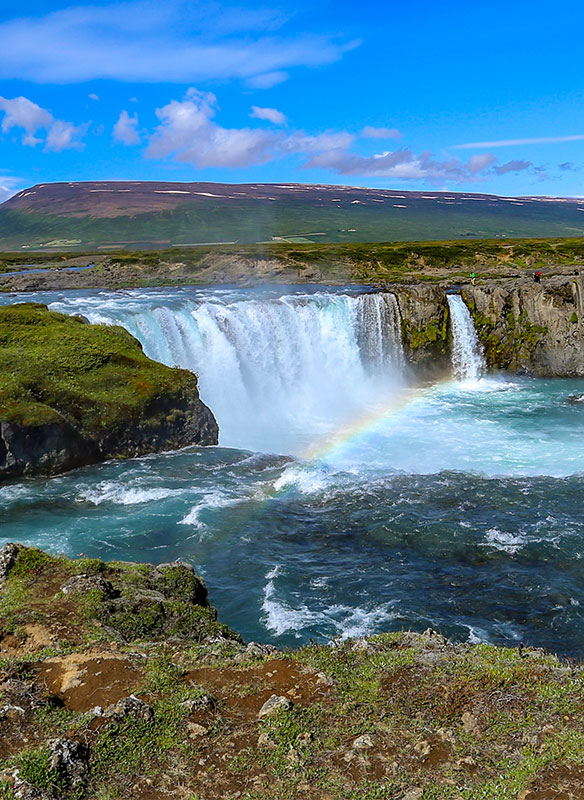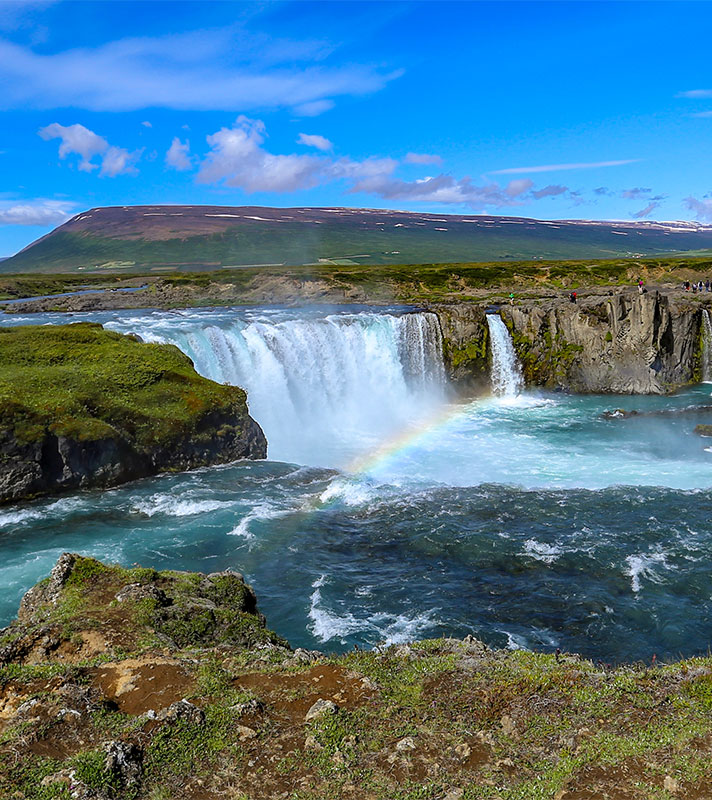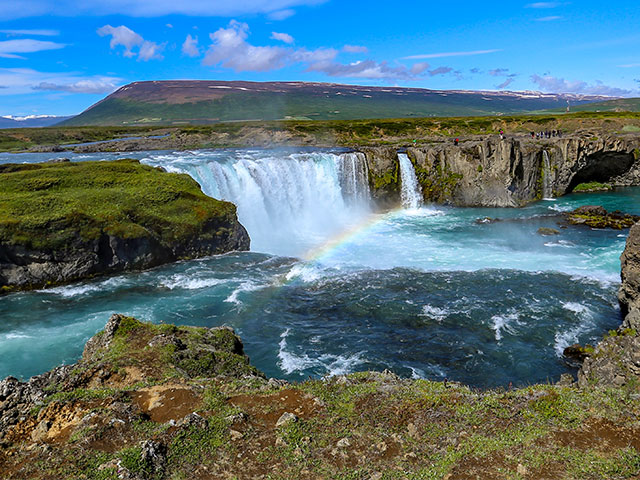 Iceland's Whales, Waterfalls & Way of Life
• L2427
Save to favourites
Newcastle
Balmoral
Thu 29 Aug 2024
9 nights
Uncover remarkable landscapes, folkore and wildlife in Iceland
Discover more about the local way of life in remote Ísafjörður
Spot cetaceans from the decks of Balmoral with ORCA conservationists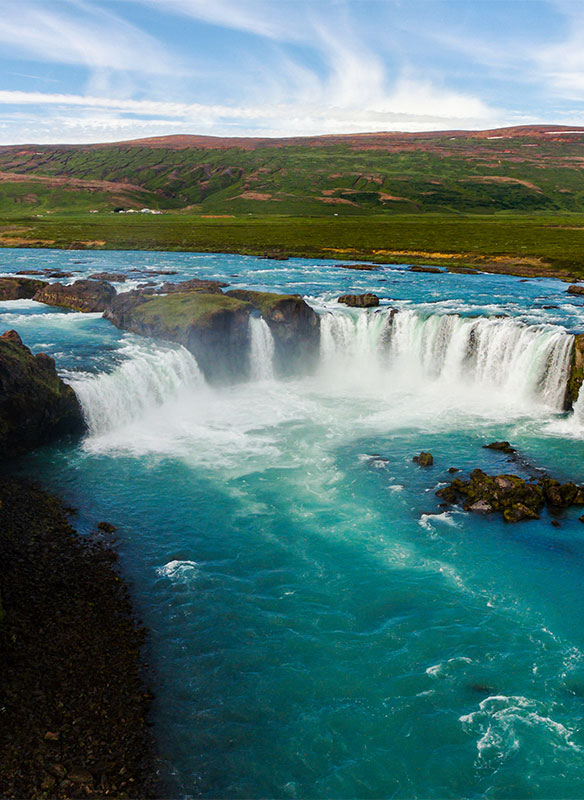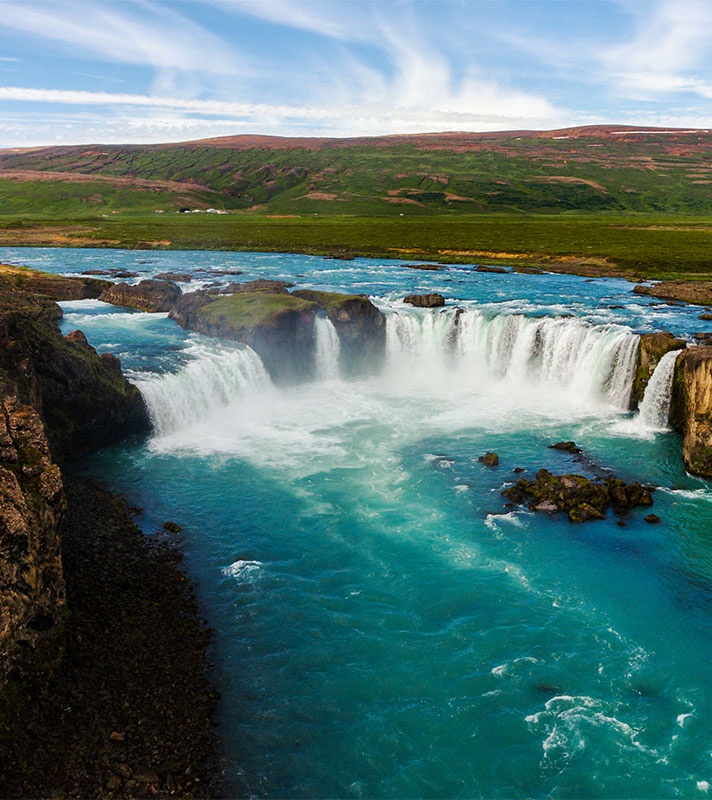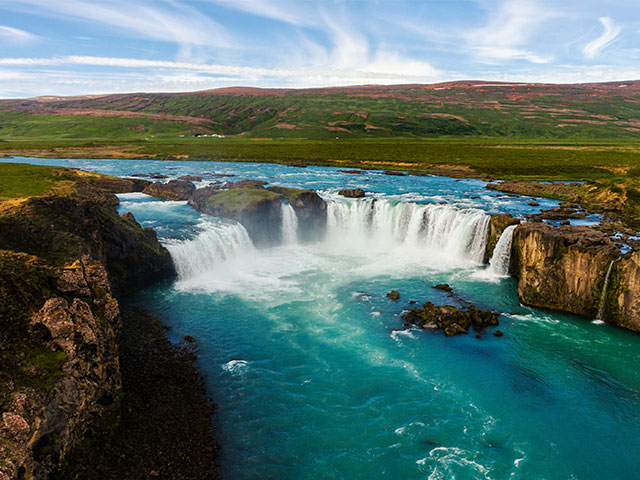 Whales, Waterfalls & Geysers of Iceland
• T2421
Save to favourites
Liverpool
Bolette
Thu 12 Sep 2024
9 nights
Discover Iceland's incredible scenery in just nine nights
Marvel at Iceland's longest fjord - Eyjafjörður, from Bolette
Learn about elf folklore as you cruise by Borgarfjörður Eystri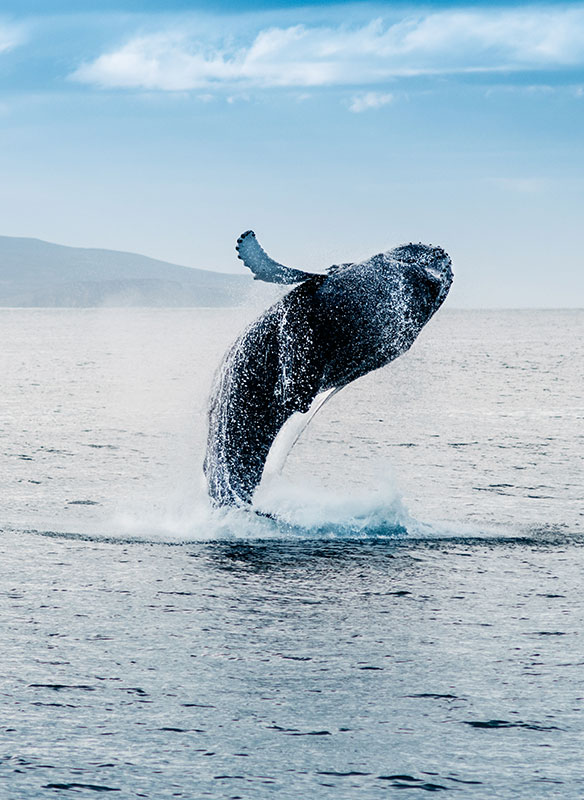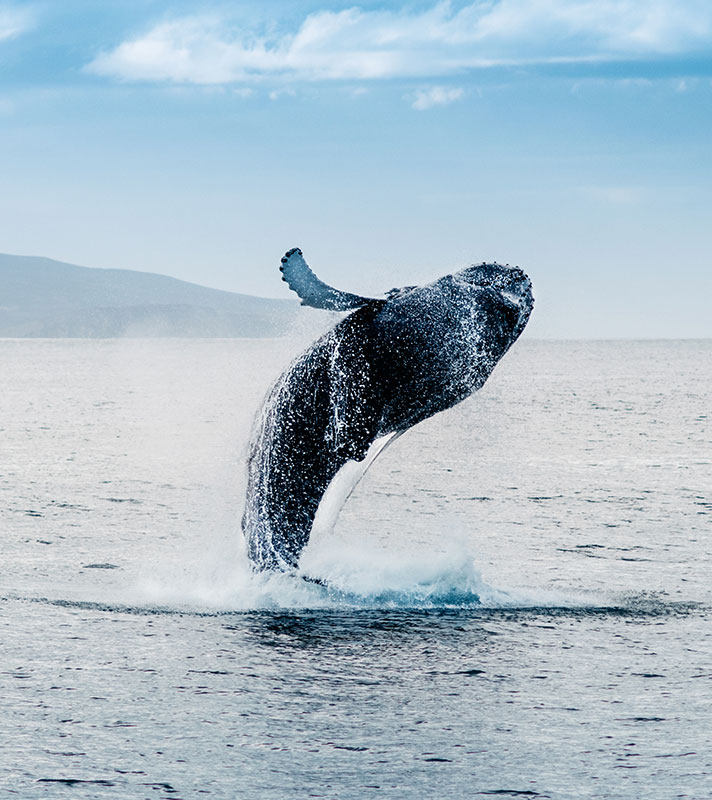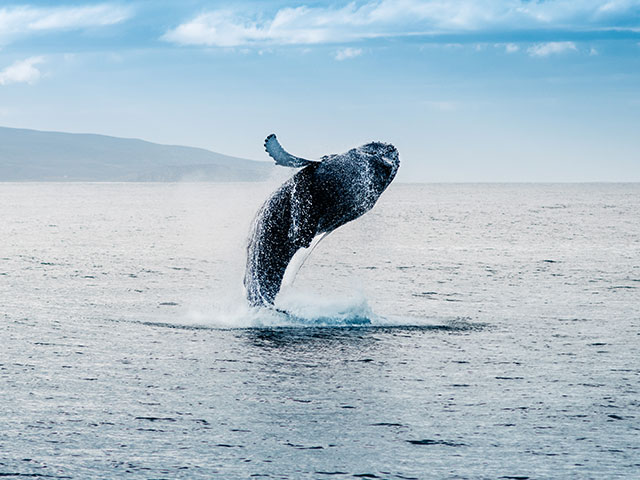 Exploring Iceland in Eight Nights
• S2513
Save to favourites
Newcastle
Borealis
Wed 14 May 2025
8 nights
Visit Reykjavik for the chance to see puffins
Spot marine life from Borealis with ORCA conservationists
Cruise Eyjafjörður, home to many cetaceans and bird species