At Fred. Olsen, we understand what makes a cruise holiday so special. It's sailing to incredible destinations far and wide in pure comfort with like-minded travellers, enjoying fabulous food as you glide across the ocean and along beautiful rivers, discovering out-of-this-world experiences and awe-inspiring sights, and forging friendships that will last a lifetime. [ReadMoreMob]This is why we carefully craft each and every one of our holidays, from weekend city escapes and river cruises through the heart of Europe to epic around the world voyages and exotic fly-cruises, to ensure your time on board with us is simply unforgettable.
| | |
| --- | --- |
| ✔ | Four classic, smaller cruise ships |
| ✔ | 170 years of seafaring heritage |
| ✔ | Share your holiday with hundreds of fellow guests, not thousands |
| ✔ | Taking you closer to destinations worldwide |
| ✔ | Service with a smile |
| ✔ | Divine dining included in the price |
Four smaller, friendlier ships
An advantage of our smaller cruise ships is that we can take you closer to some of greatest destinations on earth and help you discover towns, cities and scenic wonders that may be out of reach to larger cruise lines. [ReadMoreMob]
Balmoral, Braemar, Boudicca and Black Watch can sail the world's oceans to idyllic islands and breathtaking countries, into narrow Norwegian fjords and along size-restricted rivers into the heart of delightful cities such as Seville and Bordeaux, where a plethora of highlights await your discovery from the moment you step foot off your ship.
Award-winning cruise line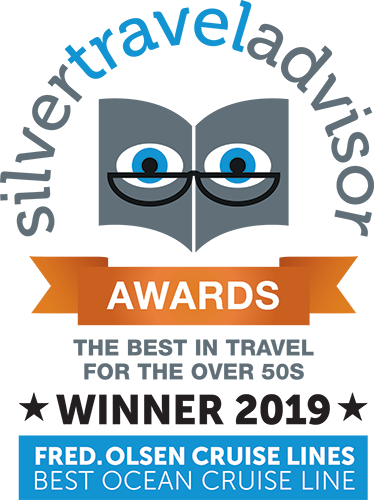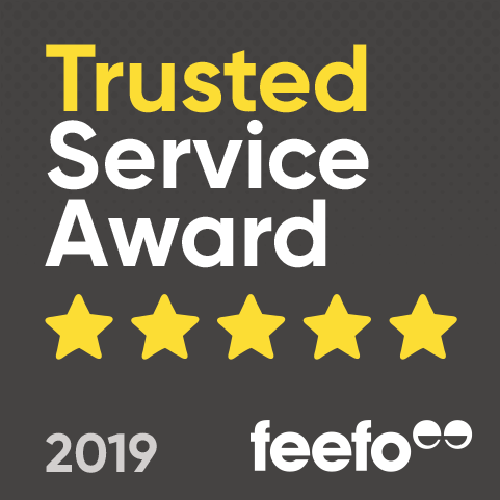 Cruising the Norwegian Fjords
Cruising with Fred. Olsen into the heart of the fjordland is the most rewarding and unforgettable way to appreciate the spectacular scenery of this other-worldly setting. .
We expertly craft our Norwegian fjords cruises to showcase the very best of this breathtaking part of the world, taking advantage of our extensive Norwegian heritage and smaller ships ready-made for navigating size-restricted waterways, to bring awe-inspiring natural wonders and enchanting destinations closer to you.
Hear what some of our lovely guests have to say about the difference cruising with Fred. Olsen makes.
The staff are just the the best, the food is excellent and you just feel at home on the smaller friendly ships.
Wonderfully friendly staff. I have been on other cruise lines but Fred Olsen is the best.
It is the friendly crew throughout the ships that make the Fred Olsen experience so unique.
No wonder it is known as Britain's Friendliest Fleet. Definitely lives up to the name. I have already booked my next cruise.
Independent Feefo Reviews
Get even closer with RIBs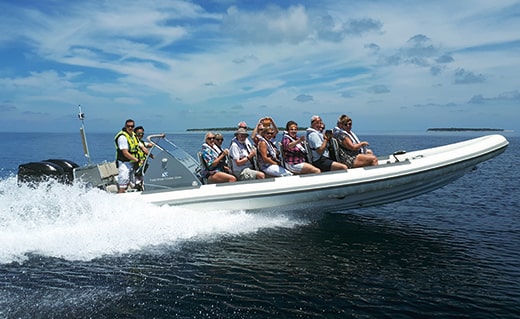 We encourage you to head off on a journey of discovery in every destination, to really get the most out of every moment of your holiday.
Taking exploration to the next level are our on board RIBs. In operation on all four ships in Fred. Olsen's ocean-going fleet, these exciting crafts offer our guests the chance to be immersed in destinations in a way few others get to enjoy.
Whether you're breaking new ground by venturing even deeper into a stunning fjord, heading off on a scenic journey to an untouched beach, or sailing past an isolated spot of spectacular coastline only accessible by boat, you'll have an unmissable chance to see things on or by the ocean that regular cruise line guests never see.