We believe a cruise is different to a holiday.
A cruise is about the joy of the journey, as well as the destinations you visit, and exploring the world from the wonderful vantage point of the ship and the sea.
That's why our experience on board is different to other cruise lines. We want you to get beyond the standard tourist perspective, so you can discover real insights about the culture and nature of the places we are visiting.
Our brilliant on board team pride themselves on making everything not just fascinating but fun.
There's no comparison to discovering the world on a Fred. Olsen ship. Find out more about the life on board Bolette, Borealis, Balmoral and Braemar. We can't wait to welcome you aboard.
At the heart of every Fred. Olsen holiday adventure is, of course, your ship. Our smaller ships carry fewer passengers, so our crew can get to know each of our guests, and the atmosphere on board is always warm and civilised.
Each area, venue and cabin on our ships have been hand-crafted by our creative teams to ensure each space is elegantly designed to make you feel relaxed and at home the moment you step on board.
There's no comparison to discovering the world on a Fred. Olsen ship. Find out more about the life on board Bolette, Borealis, Balmoral and Braemar below.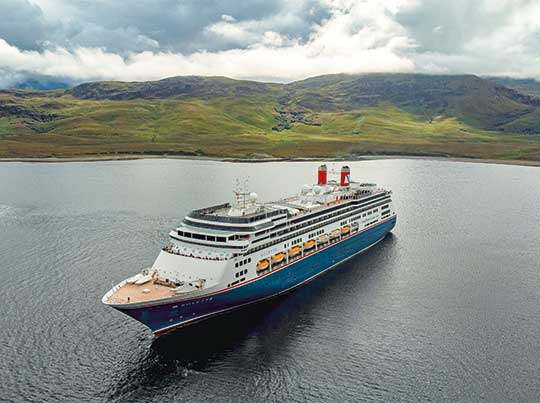 Bolette
Proudly bearing the name of the wife of one of the original founding brothers - Petter Olsen, Bolette harbours an historic connection to the Olsen family. Exuding classic, elegant style in her exterior and interior design, and featuring spacious and comfortable public areas, as well as just 690 cabins, our flagship leads our fleet of smaller ships by example.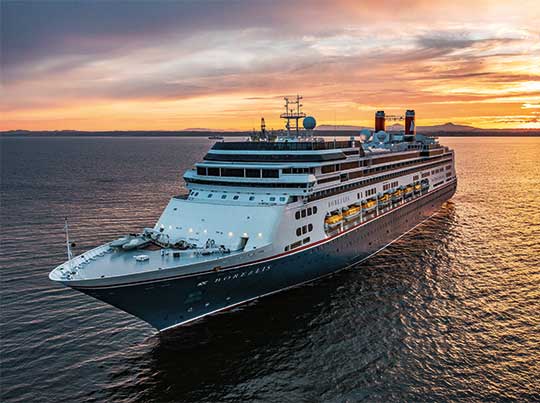 Borealis
Thanks to her ability to cruise at higher speeds than other ships, Borealis – sister ship of our flagship Bolette – is perfectly suited for sailing our longer voyages across the globe. Cruising faster means she can include more stops, scenic discoveries and highlights into each itinerary.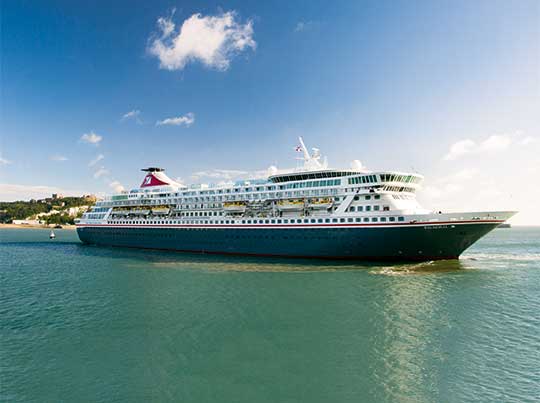 Balmoral
Beautiful Balmoral is small enough to navigate Europe's most picturesque waterways so guests can enjoy hours of scenic cruising. Balmoral retains a warm, civilised atmosphere and features comfortable accommodation, stylish restaurants and plenty of open-deck space, including an al-fresco restaurant.
Braemar
Braemar is the smallest ship in our fleet which means she can get even closer to many of the destinations we visit, including the Corinth Canal. Her flatter hull means she can sail size-restricted waterways and dock closer to city centres. Large picture windows and open deck spaces offer fantastic scenic views.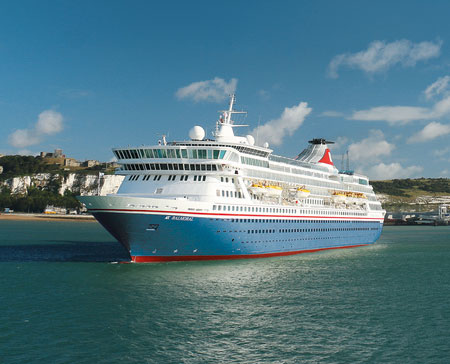 Braemar
Explore Braemar
Find out More
Introducing our new Journey Navigators
Our new 'Journey Navigators' are an innovation that comes from what is perhaps our most dearly held belief; "It's all about the people".
Unique to Fred. Olsen Cruise Lines and joining us on all cruises from 2023, they are here to entertain and inspire, with their insights and stories. They will host talks, presentations and private lunches, and are available to anyone who wishes to find out more about their journey. And please don't worry, if sitting and relaxing is what you are on the cruise to do, that's fine too.
You will find our Journey Navigators – including a Nature Scout, Culture Curator, Entertainment Host and Maritime Guide – on board every Fred. Olsen ship.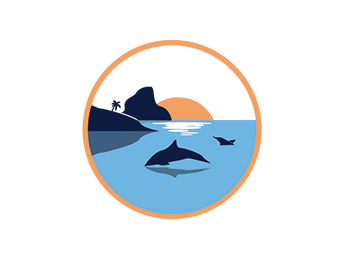 Nature Scouts
Our Nature Scouts are hired for their expertise and passion for the natural world. They are on board to share their knowledge with you, helping you to enjoy the natural beauty of the places we visit in a more informed and interesting way.[ReadMore]
You will often find them on deck, sometimes with visiting specialist speakers, keen to point out and discuss the most interesting aspects of your journey and help you spot sea life.
On selected cruises, our Nature Scouts will also accompany smaller groups on our RIBs (Rigid Inflatable Boats) for Scenic Safaris, which allow you to explore even closer to the coastline.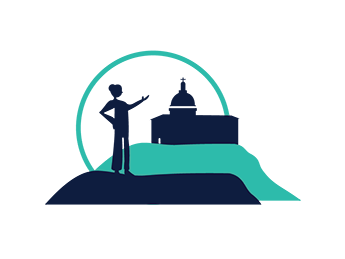 Culture Curator
You won't find any humdrum lectures on board our ships. Instead, our charming Culture Curators develop a programme of visiting speakers and inspirational activities to deepen your cultural, artistic and historical understanding [ReadMore] of the destinations we visit.
They will host talks in The Neptune Lounge and in The Auditorium. For those who want to go even further, they will also host private breakfasts and lunches in smaller groups which will give you the chance to chat to them personally.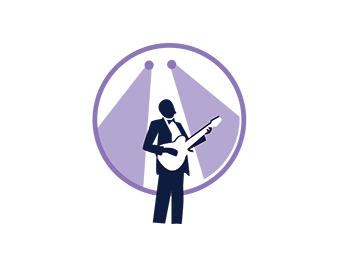 Entertainment Hosts
Our Entertainment Hosts are there to ensure your days and nights can be filled with an exciting programme of live music, dancing, quizzes, competitions and all other forms of fun and games on every cruise.
Maritime Guides
The Olsen family have been in shipping for nearly 200 years. Our Maritime Guides love to share that history with our guests. From hosting Bridge and Galley Tours to delving below deck and hosting Q&A sessions with key members [ReadMore]of our crew, they are on board to bring maritime traditions and the workings of our wonderful smaller ships to life.
To compliment our new Journey Navigators we have also designed five new signature experiences for 2023, which you will find on every Fred. Olsen sailing.
Each experience has been created to encapsulate what we think is special about the way we cruise and to make sure that those who love to travel get the most out of their journey and the destinations they visit with us.