We believe smaller is better
We are incredibly proud of our fleet of smaller ships. Each has been elegantly designed and they all look and feel like ships (not hotels or holiday resorts); with wide open deck spaces as well as lounges and restaurants which have been meticulously planned to ensure you have a wonderful experience.
With fewer guests, our crew can really get to know you and what you like. And the atmosphere on board our ships is always warm and civilised.
The smaller size of our ships also allows us access to more interesting places, such as Norway's lesser-known Fjords as well as European cities with narrow waterways and size-restricted bridges. It also means we can dock in the heart of some of the world's most fascinating cities.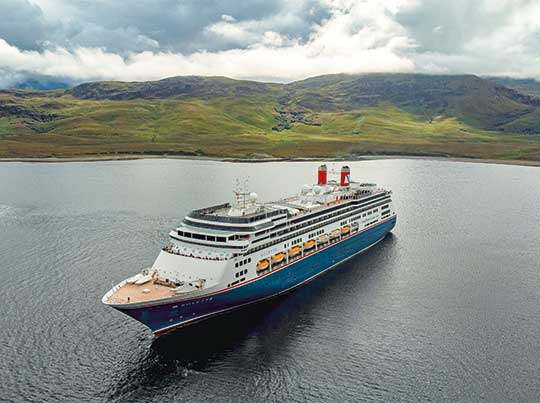 Bolette
Proudly bearing the name of the wife of one of the original founding brothers - Petter Olsen, Bolette harbours an historic connection to the Olsen family. Exuding classic, elegant style in her exterior and interior design, and featuring spacious and comfortable public areas, as well as just 690 cabins, our flagship leads our fleet of smaller ships by example.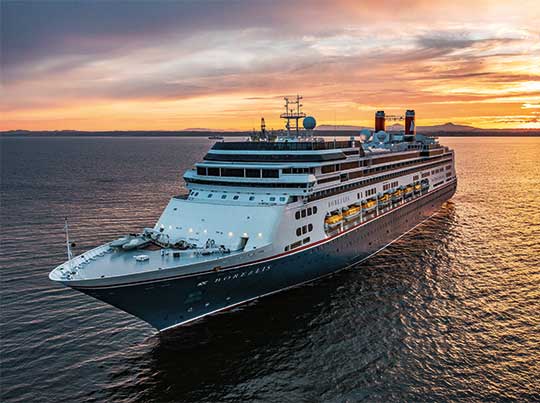 Borealis
Thanks to her ability to cruise at higher speeds than other ships, Borealis – sister ship of our flagship Bolette – is perfectly suited for sailing our longer voyages across the globe.
Cruising faster means she can include more stops, scenic discoveries and highlights into each itinerary.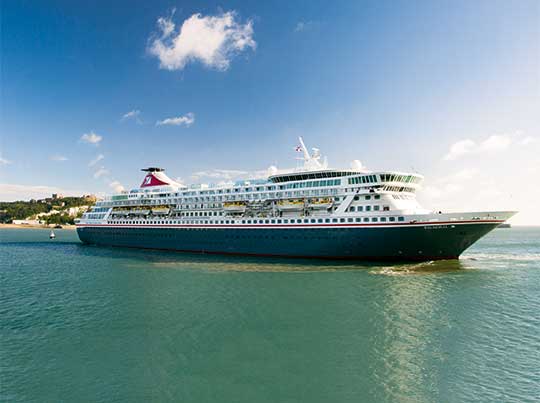 Balmoral
Beautiful Balmoral is small enough to navigate Europe's most picturesque waterways so guests can enjoy hours of scenic cruising.
Balmoral retains a warm, civilised atmosphere and features comfortable accommodation, stylish restaurants and plenty of open-deck space, including an al-fresco restaurant.