Imaginative and Unusual Itineraries
A WORLD WAITING TO BE EXPLORED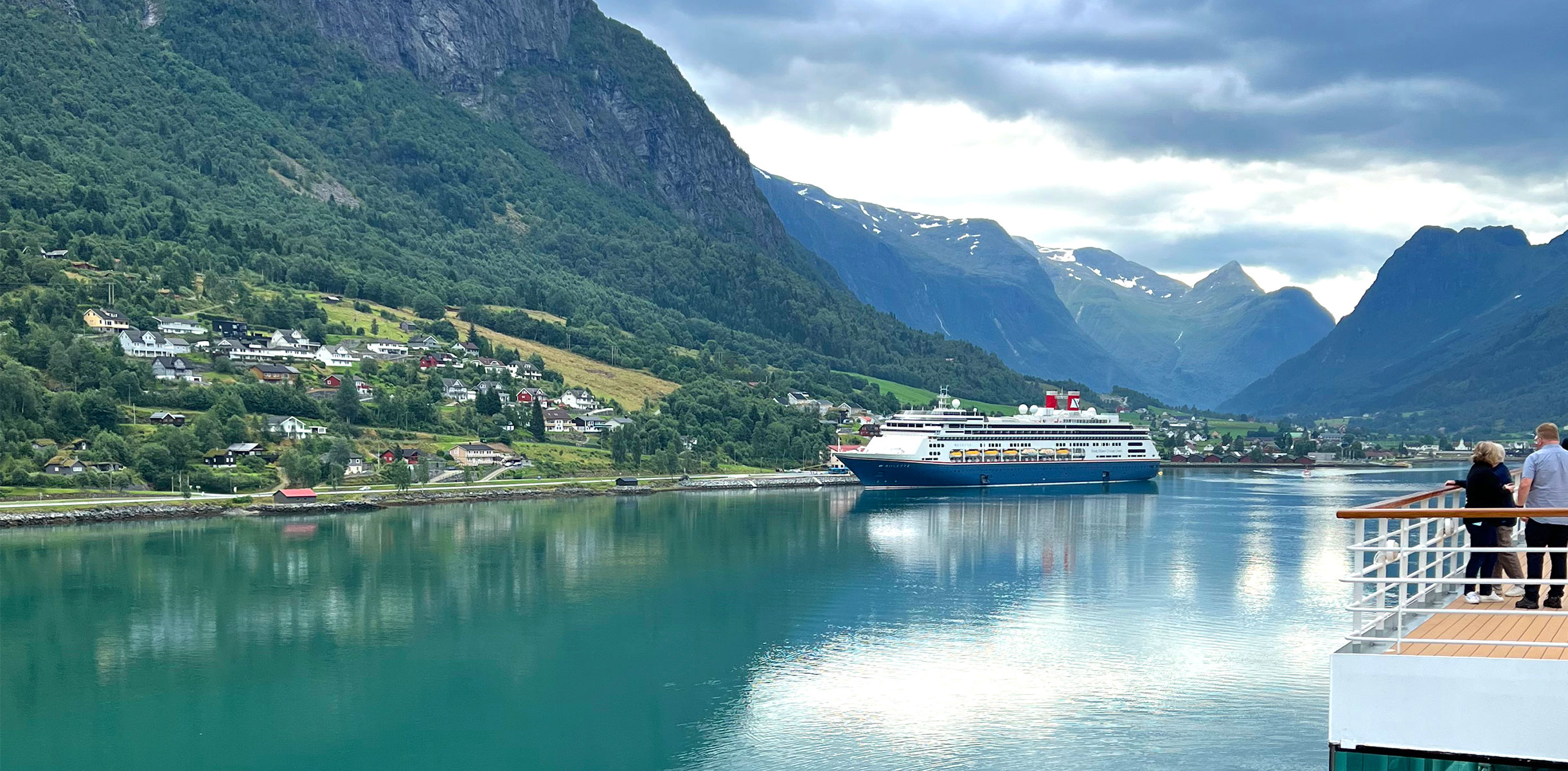 Imaginative and unusual itineraries
We plan our cruises differently. Our team of Journey Planners change our itineraries every year - unlike some other cruise lines who always sail the same routes. We arrive at the perfect time to watch the fascinating bird migration cross the Straits of Gibraltar or follow in the steps of Phileas Fogg and sail around the world in 80 days. We also put as much time into planning scenic cruising on every sailing as we do in choosing the destinations themselves.
And with our Norwegian heritage and knowledge of the coastline, no one is able to show you the intricacy and beauty of the fjords quite like us.
As a result, we have won Cruise Critic's award for best itineraries 5 years in a row.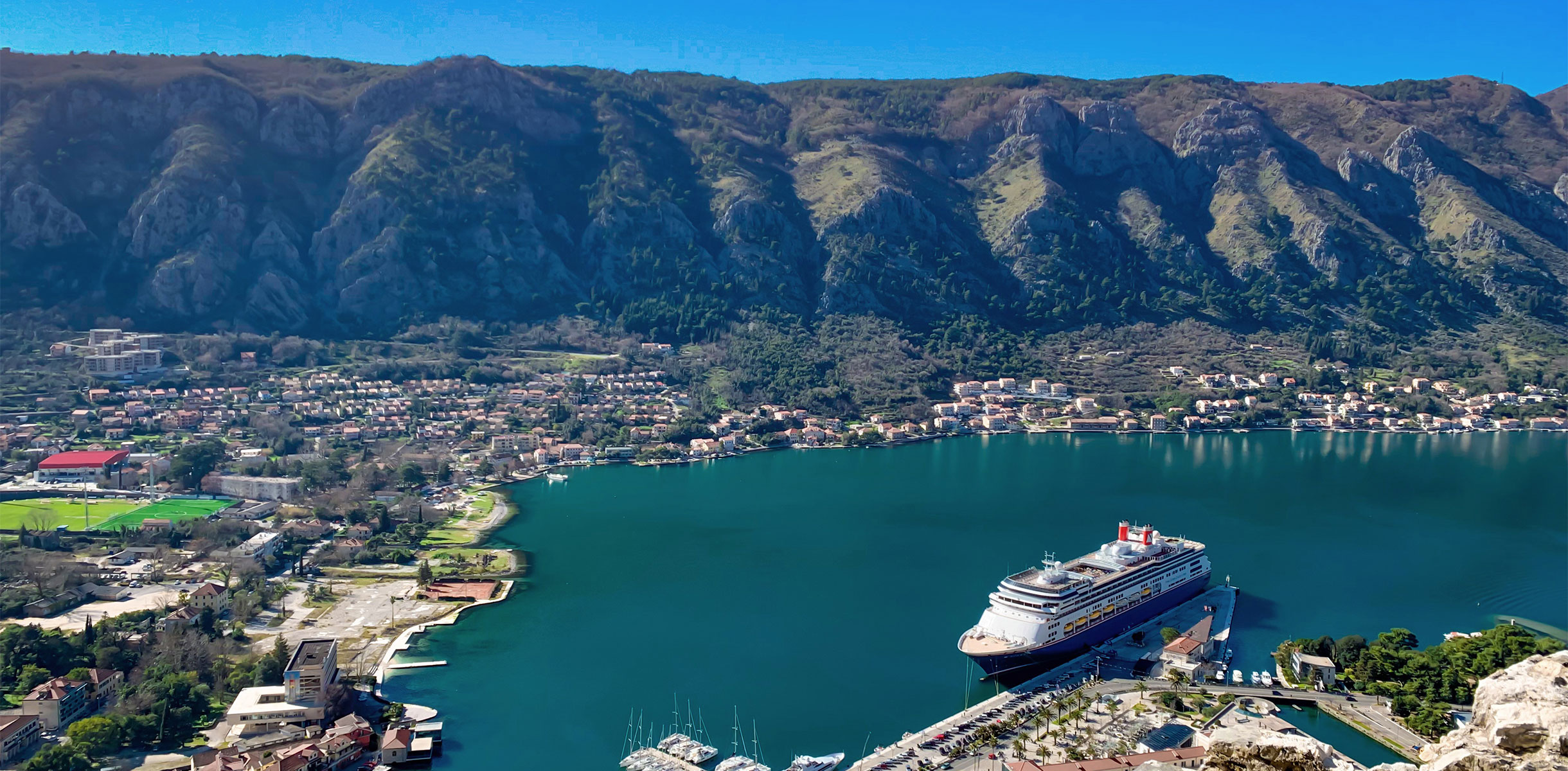 We believe smaller is better
We recently welcomed two new ships into our fleet. Never sailing with more than 1,200 guests on board, they are wonderfully spacious with wide-open decks, lots of lovely restaurants and lounge spaces, and a warm and friendly atmosphere.
The on board experience re-imagined
In 2022 we launched five new Signature Experiences on board our ships, this is another area where we differ from other cruise lines.
On every sailing, these experiences have been designed to ensure you get the most out of the culture and nature of the destinations we are visiting – from our 'Treats of the Region' sessions where you can enjoy a taste of the destinations on your cruise to our Sky at Sea star-gazing sessions where you can relax with a hot toddy while our astronomer talks you through the night sky.
We are also passionate about delivering the very best treats and past times during your cruise and can promise great food and speciality restaurants, the chance to learn something new, spa and beauty treatments, fun and games, quizzes and puzzles and showtime, music and dancing.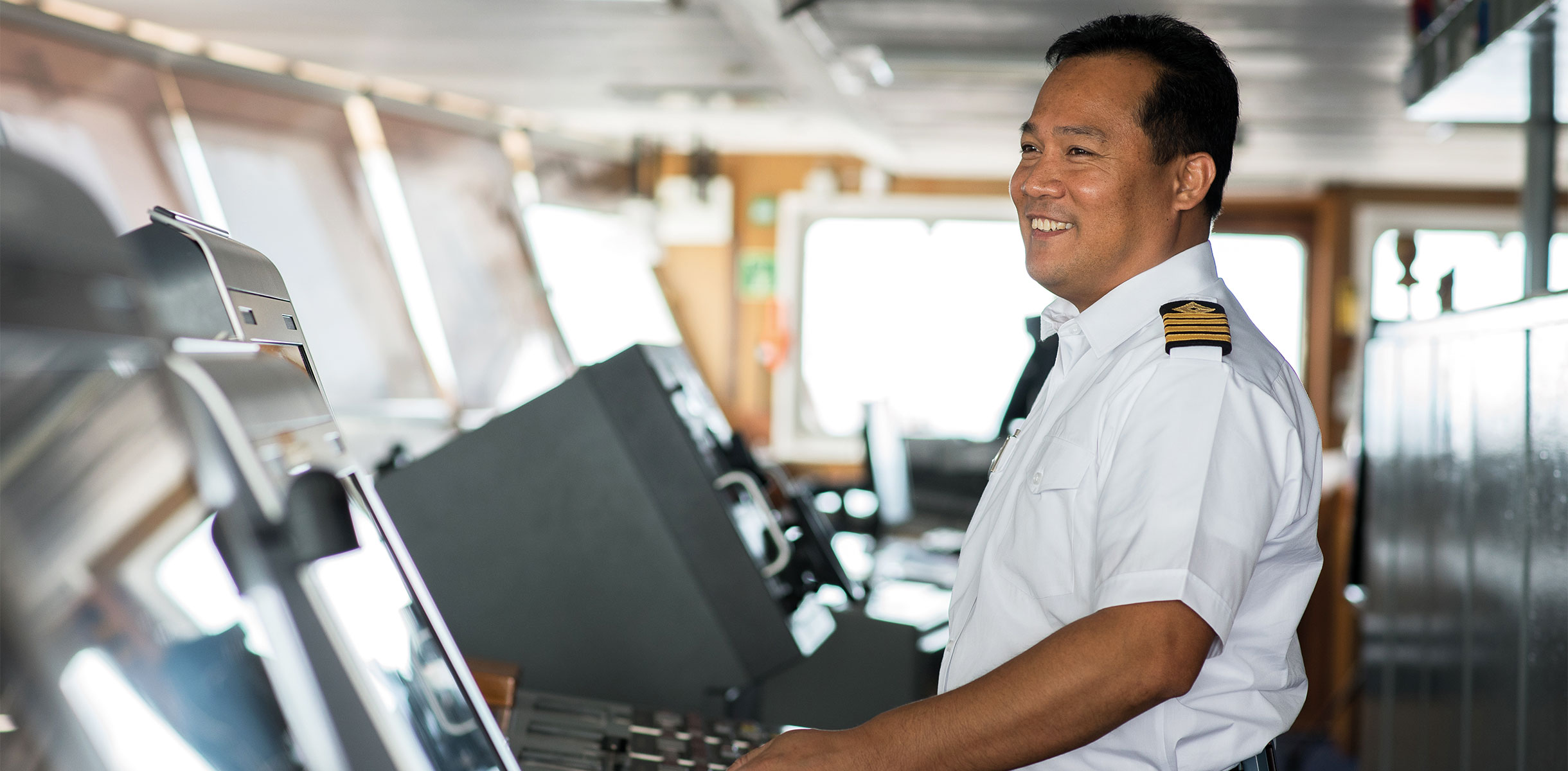 Family-run and determined to do things a different way
Founded by three Olsen brothers in 1848, we have 175 years of maritime history. We still consider ourselves one big family, so each and every member of our team takes your experience personally. As a result, we are very proud to welcome back more returning guests than any other cruise line (YouGov independent survey 2019).
Need Inspiration For Your Next Adventure?
Let us know what you want most from a cruise, and we will share with you some hand-picked cruises we think you'll like.
INTRODUCING THE FRED. OLSEN FLEET
The size of our ships allows us access to more interesting places, and means we can dock in the heart of some of the world's most beautiful cities.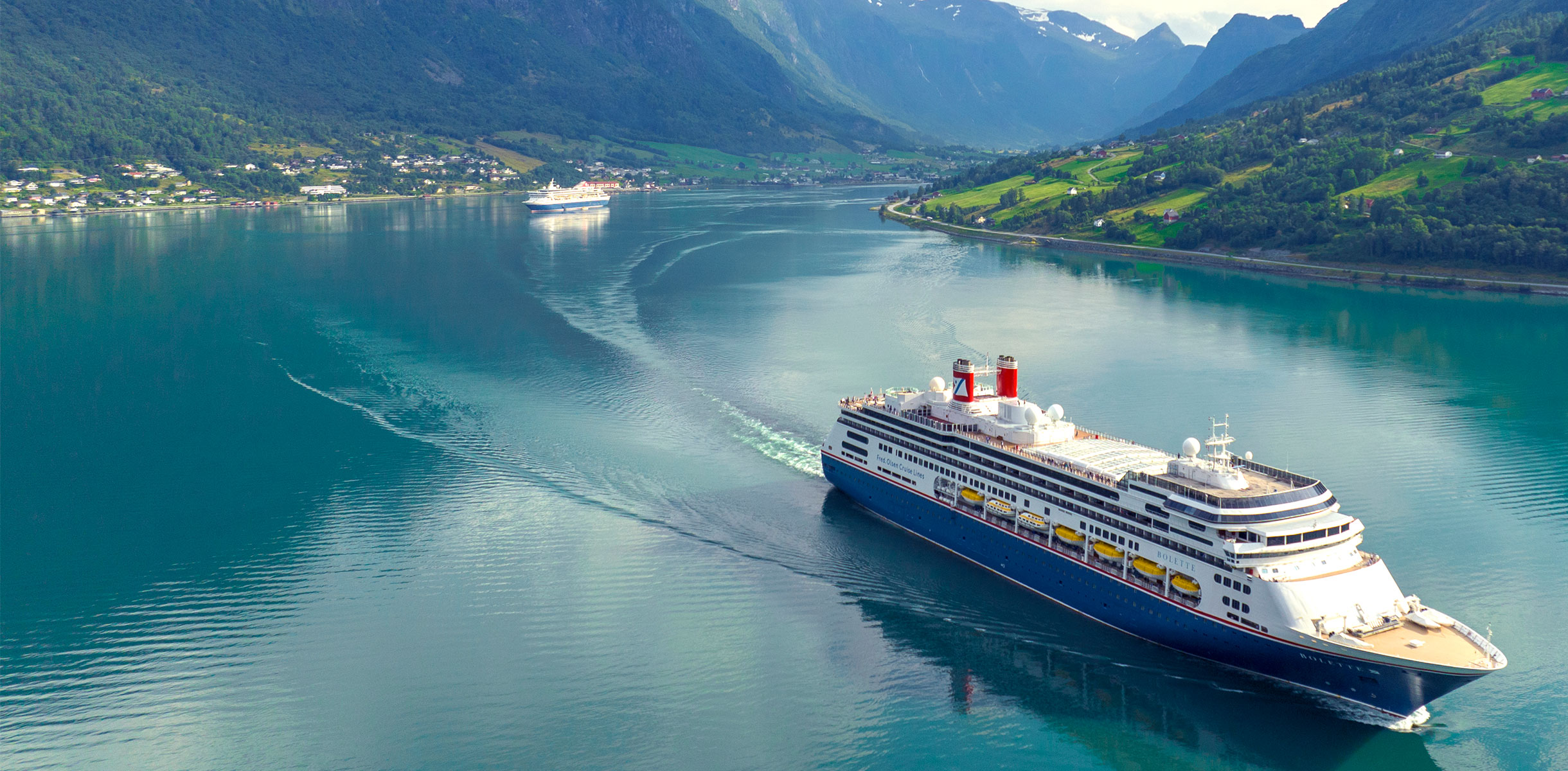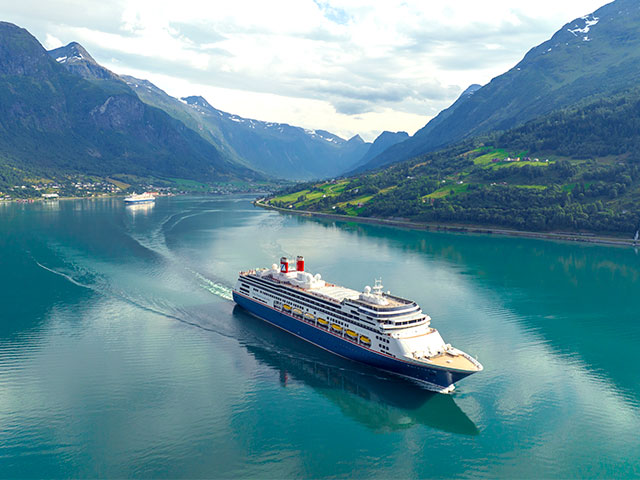 Bolette
Bolette is one of the largest ships, by overall size, in our fleet. With its warm, welcoming atmosphere and timeless style, and classic open deck spaces providing a place to fully immerse yourself in the magic of ocean cruising, Bolette is very much in keeping with what our guests have come to expect from a Fred. Olsen ship.
Explore Bolette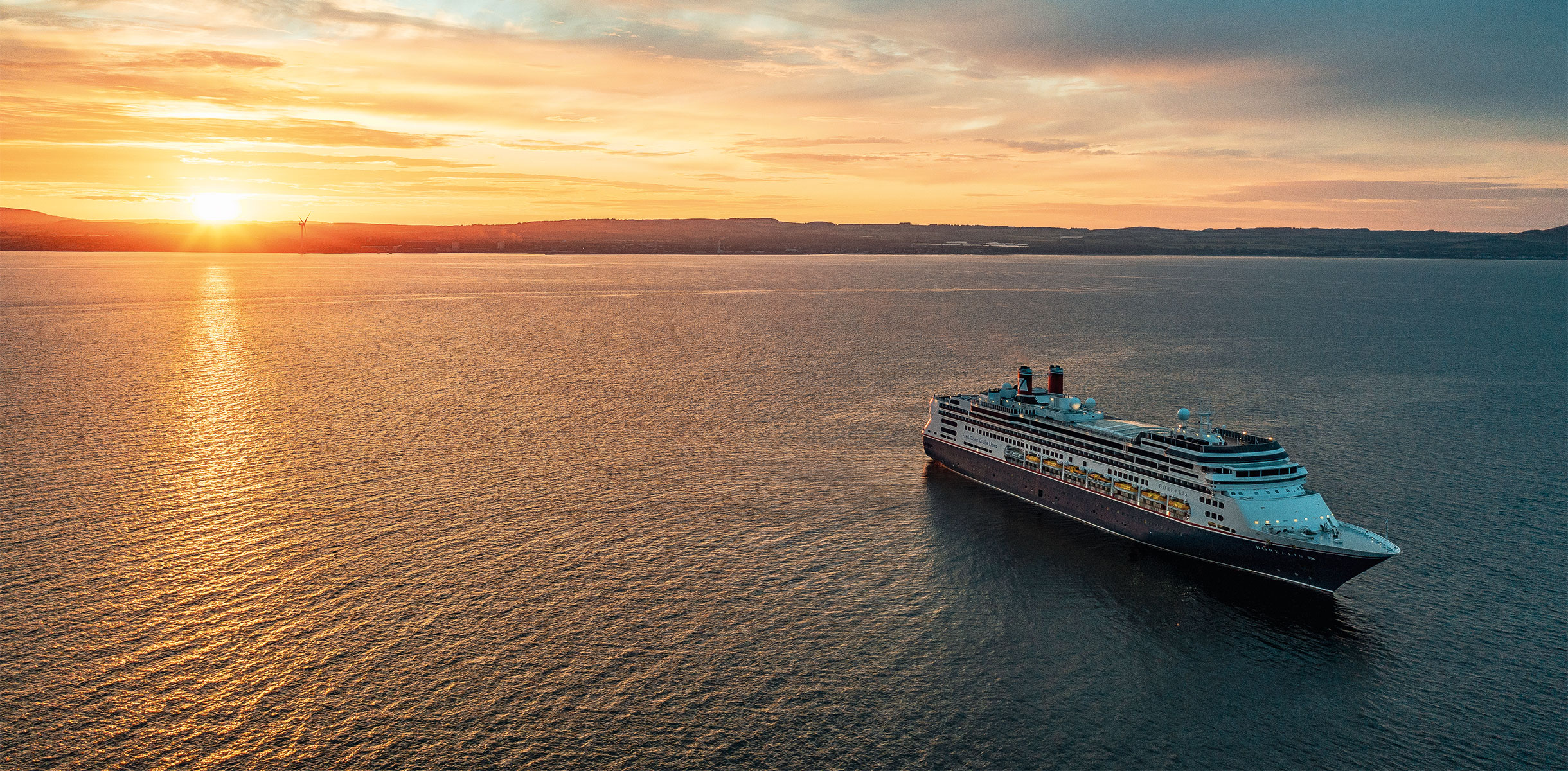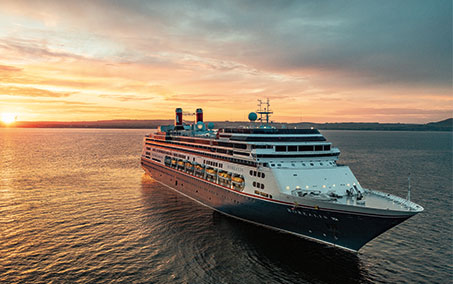 Borealis
Sister-ship to Bolette, Borealis is perfectly suited for taking guests on a journey around the globe, enabling more exploration in more exciting ports. Her smaller size, spacious public areas, open deck spaces and impressive array of restaurants make her perfect for longer voyages, and shorter journeys alike.
Explore Borealis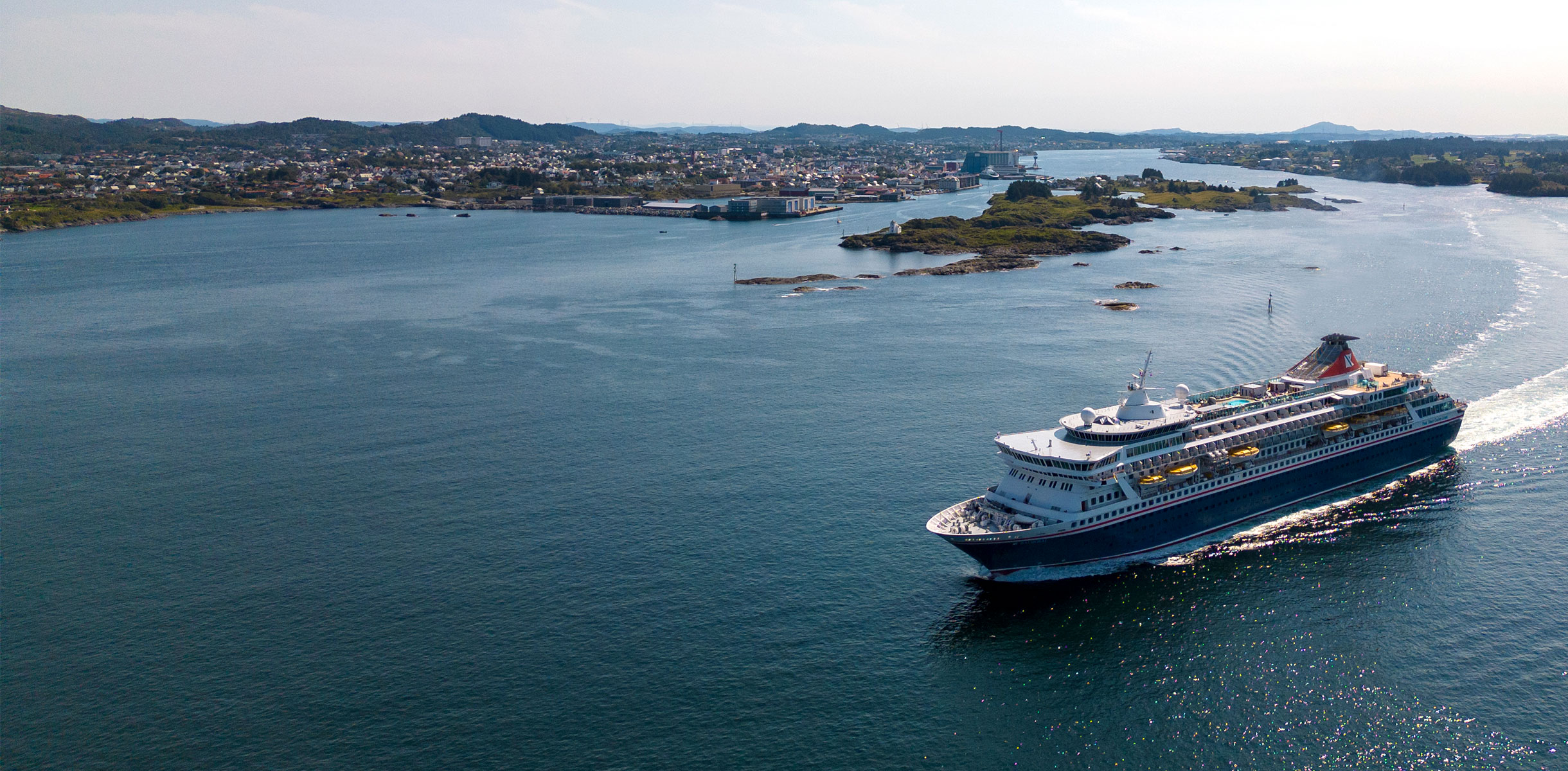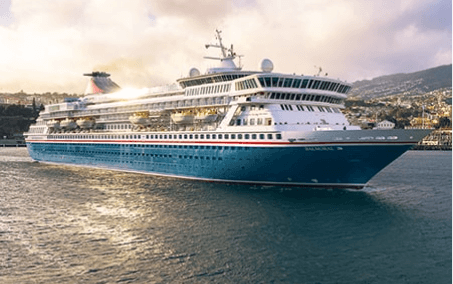 Balmoral
Beautiful Balmoral is small enough to navigate Europe's most picturesque waterways so guests can enjoy hours of scenic cruising. Balmoral offers a warm, civilised atmosphere and features comfortable accommodation, stylish restaurants and plenty of open-deck space.
Explore Balmoral
IMAGINATIVE AND Unusual ITINERARIES
A WORLD WAITING TO BE EXPLORED
Our Ports
Sailing from a port near you
We sail from across the UK to make joining your next Fred. Olsen cruise nice and easy.
Dover
Fred. Olsen's diverse selection of cruises from Dover include chances to sail to the breathtaking Norwegian Fjords; discover the cultural, historical and scenic highlights of cities in Scandinavia, Northern Europe, France and Spain; indulge in a short European city break, a sun-kissed island-hopping adventure; or the sights and highlights of isles and waterways in the UK.
Cruises from Dover
Liverpool
Some of the world's most sought after destinations are within your reach on Fred. Olsen cruises departing from Liverpool. Situated on the coast of Northwest England, this port is the ideal starting point for voyages to Scotland, Northern Europe and Scandinavia , bringing you closer to the beautiful unspoilt waterways and landscapes of the Norwegian fjords and Scottish lochs; the astonishing natural wonders of Iceland and Greenland; and remote locations within the Arctic Circle.
Cruises from Liverpool
Rosyth
Situated on the north bank of the River Forth, just 40 minutes from Edinburgh, the Port of Rosyth is conveniently placed for guests joining Fred. Olsen's cruises from Scotland. There are a fantastic selection of cruises from Rosyth to choose from, each featuring incredible destinations across Europe. Cruise from Scotland to Germany or Sweden for picturesque waterways; sail to culture-rich capitals in Scandinavia, or experience the outstanding natural beauty of Norway's magnificent fjordland.
Cruises from Rosyth
Southampton
Located on England's south coast, Southampton is the ideal departure port for an extensive selection of Fred. Olsen cruises, including rewarding European city breaks; explorations of Iceland and Norway's awe-inspiring fjordland; chasing the Northern Lights in the Arctic, journeys to the Mediterranean and Adriatic; voyages to Africa and the Indian Ocean; and transatlantic crossings to the Caribbean.
Cruises from Southampton
Newcastle
The departure port for an extensive range of exciting Fred. Olsen cruises from Newcastle; the Port of Tyne is a gateway to discovering incredible destinations across Europe. Cruise from Newcastle to Scotland, Scandinavia and northern Europe in search of spectacular highland and fjordland scenes; natural wonders in Iceland and Arctic Norway, such as the awe-inspiring Northern Lights; captivating Scandinavian cities; and picturesque German or Swedish waterways, all in less time than it would take from a southern departure port.
Cruises from Newcastle
Last Minute Cruises
Last chance to sail
Here's a selection of hand-crafted cruises sailing very soon. There's still time to book a great-value cruise.
The Olsen Way Promise
We know that trying a new cruise line can sometimes feel a little risky, especially if you have enjoyed sailing with others. We are so confident you will enjoy the way we cruise, that we make you a promise...
STay in touch
SIGN UP FOR SPECIAL OFFERS
Join our mailing list to keep up to date with all the latest news and offers from Fred. Olsen Cruise Lines.