The cruise at a glance
The Olsen Way Highlights
With visits to the historic capital, a remote archipelago and the 'garden island', this cruise presents the fascinating culture and nature of Portugal. You can delve into the Age of Discovery in the UNESCO-listed city of Angra do Heroísmo – reached from Praia da Vitória – and also in Lisbon. The Sete Cidades crater lakes is a great example of the Azores' volcanic landscapes, while Madeira's unique levada walking trails and botanical gardens make for rewarding exploration. As well as viewing sights such as the historic Belém Tower from the comfort of Borealis, you can search for resident sperm whales and other migrating cetaceans with the help of marine wildlife charity ORCA.
Explore the Itinerary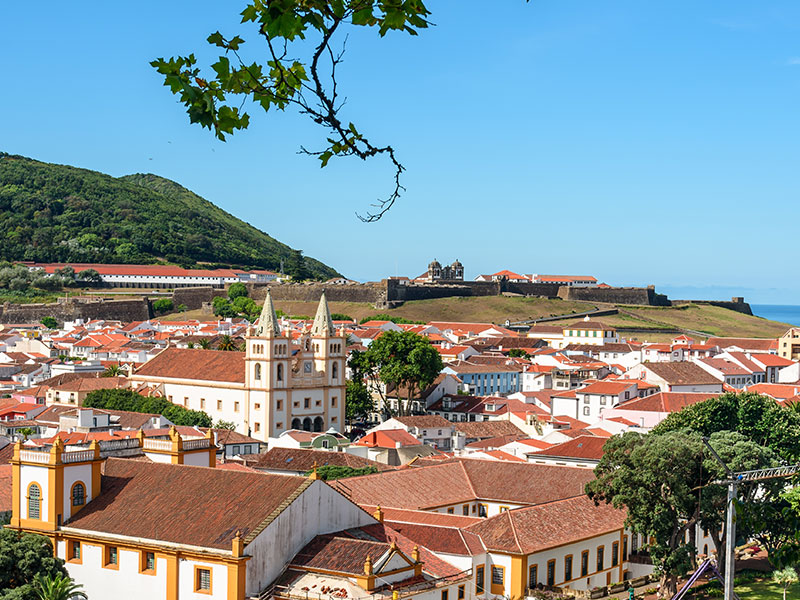 An important navigational stopover
Portuguese navigators first discovered the Azores archipelago in the 1400's, where Angro do Heroísmo on the island of Terceira was an obligatory port of call for fleets sailing to Africa and the Indies, and is now classed as a UNESCO World Heritage Site. The streets are in a grid formation, which reflects the influence of the Age of Discoveries as the orientation of these are facing towards the port and the direction of prevailing winds. The city has a number of period buildings, which exhibit the island's role in trade in conquest throughout the centuries.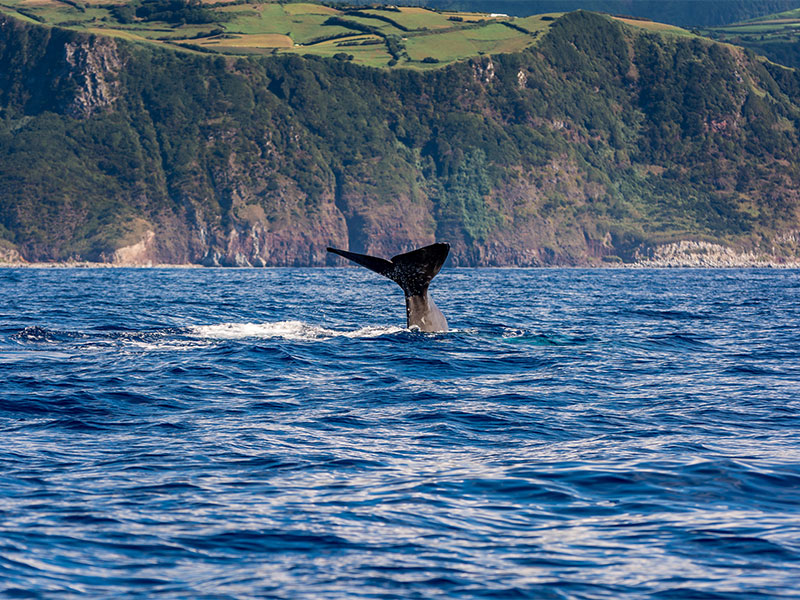 ORCA
You'll be joined on this cruise by representatives from ORCA, who will be on Borealis' decks to assist you with spotting various cetacean species. The Azores are well-known for being a leading whale-watching part of the world, as they are home to Atlantic-spotted dolphins and sperm whales, which can be seen at any time of the year. Larger migratory species such as the blue whale and fin whales may pass through in the Spring. Any species you spot will feed into ORCA's Cruise Conservation Programme and their vital data collection.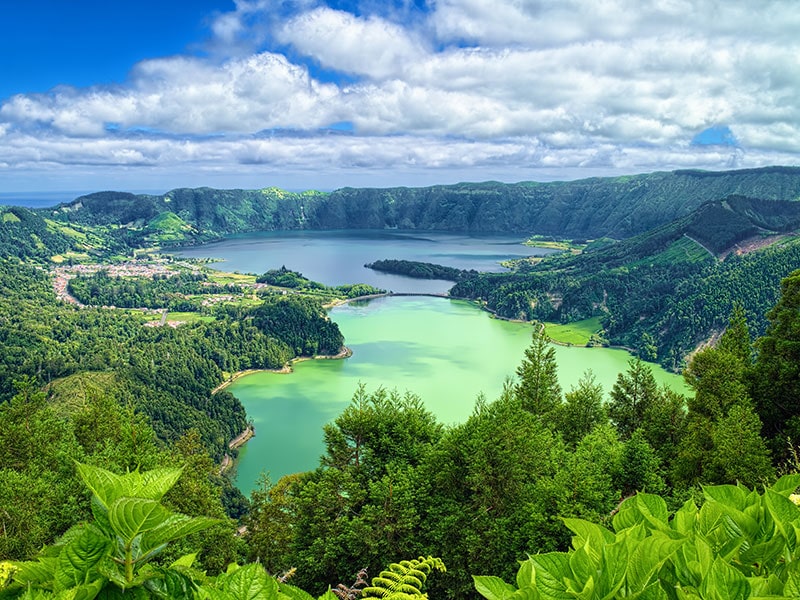 The mysterious Crater Lakes
Located on the island of São Miguel, the enigmatic Sete Cidades Crater Lakes are known as one of the 'Seven Wonders of Portugal'. Eight miles in circumference, the twin lakes are positioned within the crater; one a deep blue, and the other a bright green – while they are hydrologically connected, their ecology is completely different, and these are reflected in the colours of the lakes in sunlight. There is also a legend that the lakes are these colours due to tears from a princess and shepherd boy who were banned from being together by the princess' father, the King.
Life On Board
Introducing Borealis
Sister-ship to Bolette, Borealis is perfectly suited for enjoying scenic cruising of the world's lesser-known waterways. From cruising past remarkable landscapes and historical sites to capturing the beauty of the natural world.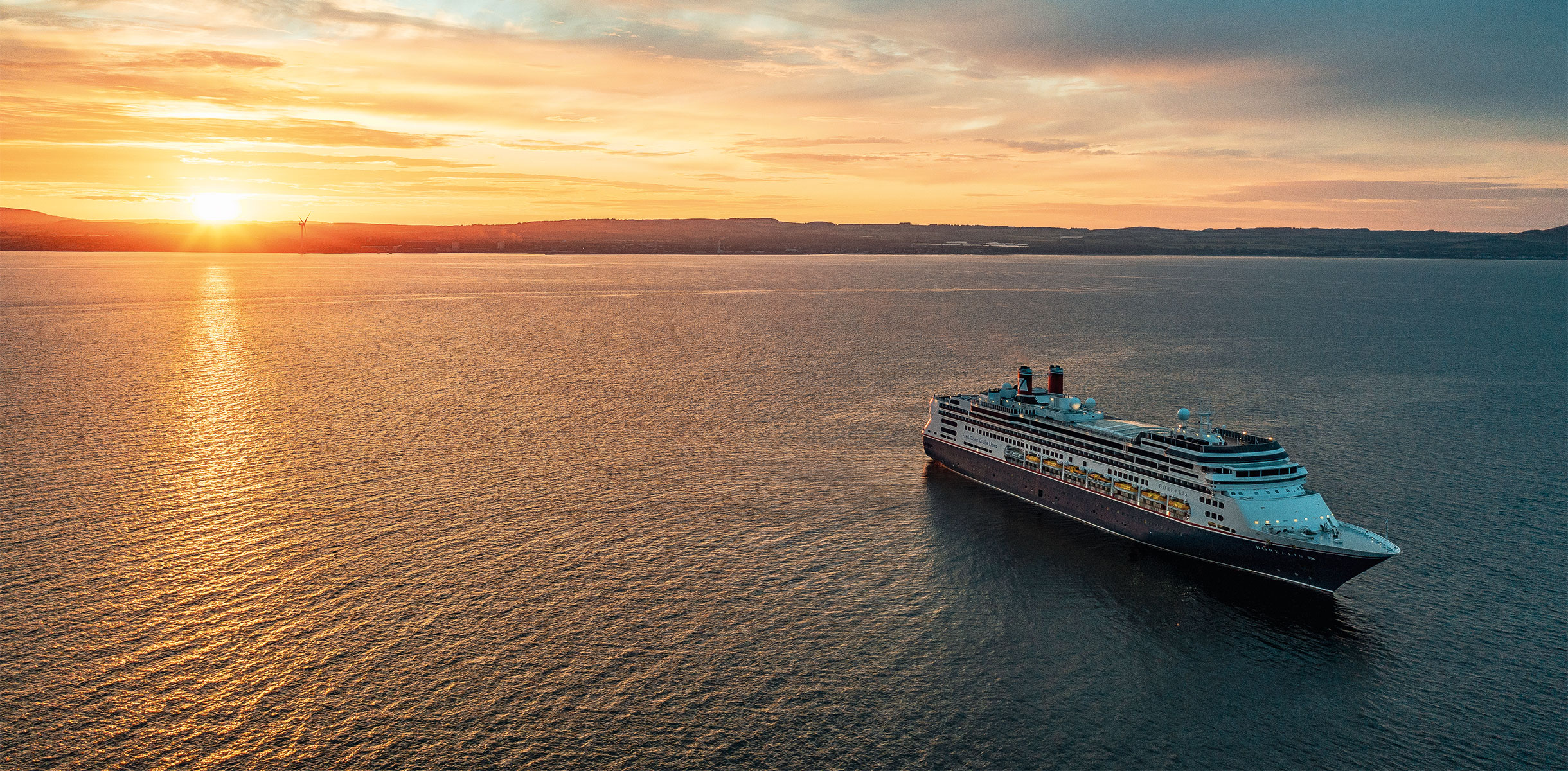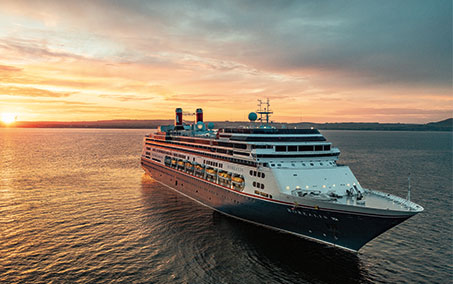 Borealis
Sister-ship to Bolette, Borealis is perfectly suited for taking guests on a journey around the globe, enabling more exploration in more exciting ports. Her smaller size, spacious public areas, open deck spaces and impressive array of restaurants make her perfect for longer voyages, and shorter journeys alike.
Explore Borealis
Our Signature Experiences
To make your experience even more special, our Journey Planners have designed a unique programme of Signature Experiences which will allow you to discover real insights about the culture and nature of the places we are visiting, so you can arrive in each destination fully prepared to get the most out of your visit.
Itinerary Insights
We have carefully curated a programme of events to give you a deeper understanding of each of the destinations you will be visiting
Scenic Discoveries
Our Scenic Discoveries are designed to allow you to enjoy seeing the world from the unique perspective of our ships
The Ship and the Sea
Maritime is in our DNA - our history in shipping goes back almost 200 years
The Sky at Sea
There's very little in the natural world more beautiful than a clear night sky, sunrise or sunset seen at sea
Treats of the Region
We love to bring a taste of the region's food, drink, local tastes and culinary traditions to life on board
Cabins, Prices & Offers
Cabin Options On Your Cruise
* Prices correct as of 02:00 05/10/2023, based on the lowest available Cruise Only fare, and on two people sharing a twin cabin. Please call +441473746175 for live availability & prices.
* Prices correct as of 02:00 05/10/2023, based on the lowest available Cruise Only fare, and on sole occupancy. Please call +441473746175 for live availability & prices.
Cruise Offers
Enjoy FREE drinks Saver Fare
Freedom Fare
What's Included
SO MUCH ALREADY INCLUDED
As well as our Signature Experiences, there is a host of other treats to enjoy on board our ships.
À la carte breakfast, lunch & dinner

Daily buffet dining options

Late night Supper Club

Afternoon tea

Self-service tea & coffee

In-cabin dining & snacks
Evening shows

Live music & dancing

Dance classes

Lectures & talks

Cookery demonstrations

Traditional deck games

Daily games & quizzes
Swimming Pools

Jacuzzis

Fitness Centre

Fitness Classes
Treats & Pastimes
In addition to our Signature Experiences, we have a selection of lovely Treats & Pastimes for you to enjoy when on board. Just check your Daily Times each day for full details.
Discover our Treats & Pastimes
Enhance your cruise
Each of our cruises has been carefully designed for you to get the very best out of your time on board; and now you can enhance your cruise to make it even more special.
Explore all extras