As well as our signature experiences, we have a host of other activities for you to enjoy whilst you are on-board with us. Whether you would like to sit and watch the world go by, or would prefer to fill your time meeting your fellow guests and enjoying our entertainment programme, there are plenty of options for you to try. Check your Daily Times once on-board for full details of the events and activities that are available each day.
Delicious Dining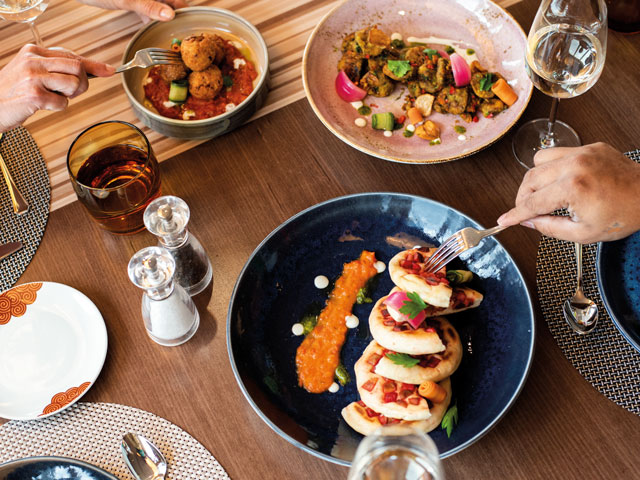 Delicious food and drink is a big part of what makes cruising such a lovely way to travel. We are proud of our team of talented chefs on board who love delivering not just wonderful, fresh, high quality food, but also exciting our guests with new tastes and treats and tasting experiences. This is why, as well as our main restaurants, we also have speciality food and drink restaurants and venues on board.
Spa & Beauty Treatments
Each of our ships has a relaxing spa where you can enjoy everything from soothing massages, manicures and pedicures to hair treatments and styling in our salons. This is also where you will find our well-equipped Fitness Centre which has a spectacular view of the ocean. Join us for yoga, stretch and personal training sessions.
On our new ships, Bolette and Borealis, you can also book our private Thermal Suite for- an extra special treat.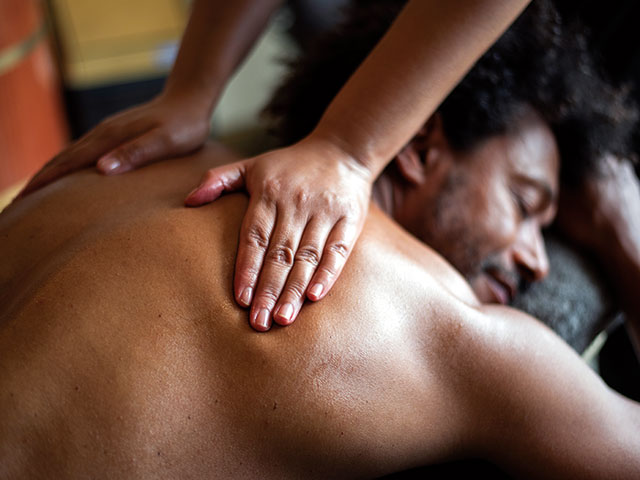 Learn something new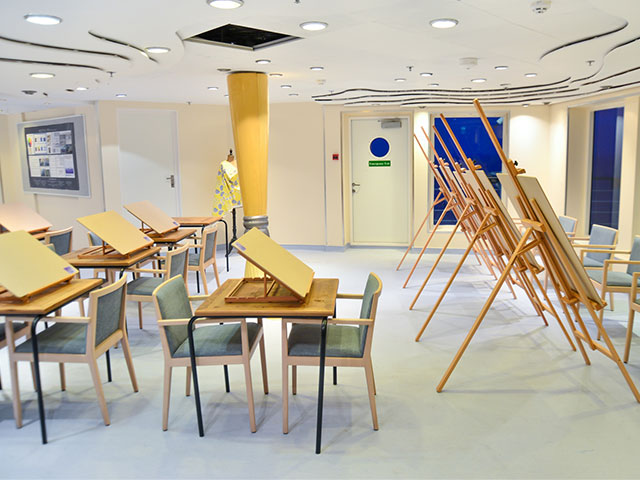 Lots of our guests like to use their sea days or longer voyages to try their hand at something they haven't done before, so we host sociable activities like learning to play the ukulele or singing in a choir. Or you can refine your craft skills, practice your watercolours and learn some photography skills in our new Olsen Art Studio.
Fun and Games, Quizzes and puzzles
We know many guests look forward to fun and games on board. Our Entertainment Hosts will organise traditional deck-game tournaments like quoits, skittles, pickleball, deck tennis and shuffleboard. We love a good quiz and it is a great opportunity to be sociable and meet fellow guests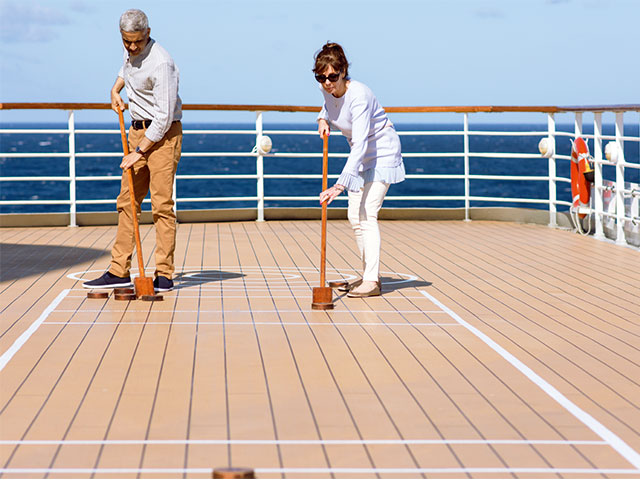 Travels to Come
Unlike other cruise companies who sail the same routes year after year, we are constantly researching and handcrafting new itineraries. On every cruise we run a programme designed to inspire travel, where you can find out about the development of our new itineraries.
Don't worry, these are not sales talks or "exit through the gift shop" ruses - just an opportunity for travel enthusiasts to daydream about what is yet to come.
Gym & Fitness
If you enjoy working out, our fully equipped Fitness Centre across our fleet have a wide selection of running machines, cross trainers, bikes and weights available.
We also run a variety of complimentaryclasses which are suitable for everyone from beginners to regular gym-goers. Join us for a relaxing sunrise pilates or yoga class out on deck, or an invigorating Walk a Mile session, but also available are spin, fitball or abdominals sessions.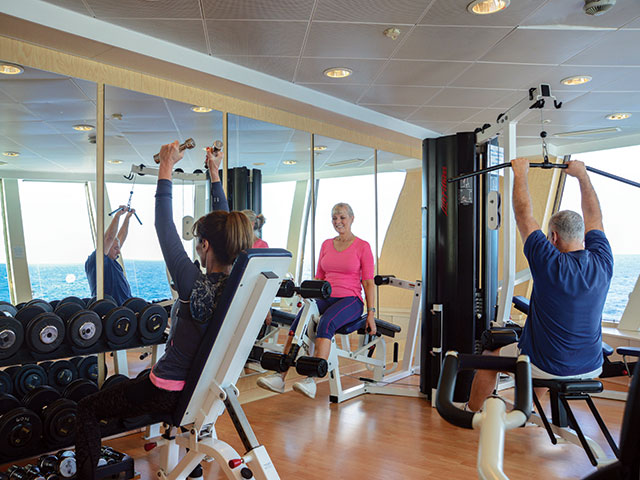 Theatre, Music & Dance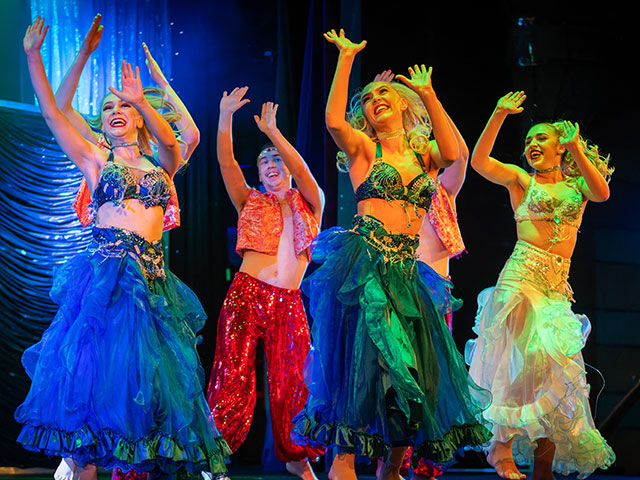 Live music and entertainment is a very important part of life on board a Fred. Olsen ship. Our Entertainment Hosts and their team will bring you a wonderful live music programme in our bars and lounges featuring string quartets, flautists, classical guitarists, live bands and singers. You can also enjoy our evening shows in our elegant theatre, the Neptune Lounge.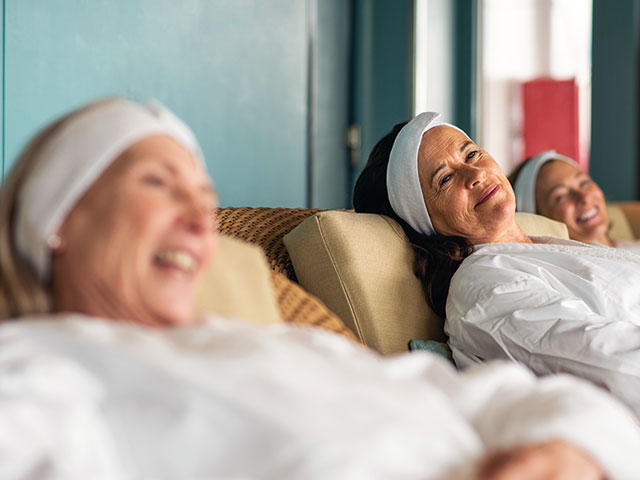 Gifts and Packages
Do you have a special occasion you'd like to celebrate or like to arrange a special gift for a family member or friend when they're on a Fred. Olsen cruise?
Let us help you create even more special cruise memories with our extra special treats. Take a look below at our various on board extras and packages which offer our guests that little something extra special.