With ample time and space to relax, many of our guests make the most of the opportunity to get stuck in to a good book during a cruise holiday on board one of Fred. Olsen's smaller, friendlier ships. This is why to enhance reading enrichment further, we have introduced the Fred. Olsen Book Club on selected sailings, a chance to talk all things 'bookish' with like-minded people.
Hosted by the Entertainment Managers and their Team, the Book Club provides a welcoming, social space in which you can openly and informally discuss thoughts and views on bestselling lighter reads, crime-thrillers and traditional or contemporary classics.[ReadMoreMob] Specific categories and titles to discuss at the Book Club on each cruise are chosen in advance and listed below, allowing you time to purchase and read the books before you set sail. These books will also be available from your ship's Port Shop, should you wish to wait until you're on board to join in the fun.
So, if you love a good book while discovering the world with Fred. Olsen, what better way to indulge your passion than joining your friends and fellow guests at the Book Club?
We look forward to welcoming you!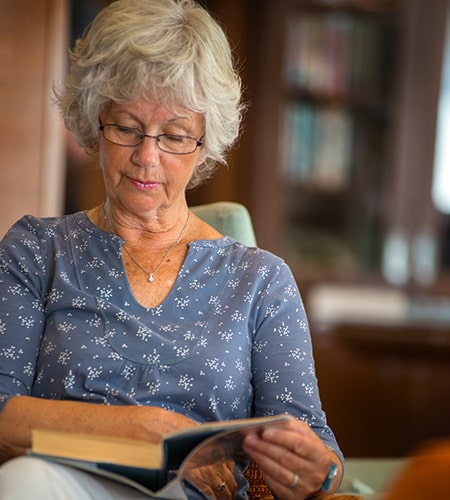 Cruises departing from September 17th 2023
How to kill your family
Book Title: How to kill your family
Author: Bella Mackie

Genre: Crime Thriller
I have killed several people (some brutally, others calmly) and yet I currently languish in jail for a murder I did not commit.

When I think about what I actually did, I feel somewhat sad that nobody will ever know about the complex operation that I undertook. Getting away with it is highly preferable, of course, but perhaps when I'm long gone, someone will open an old safe and find this confession. The public would reel. After all, almost nobody else in the world can possibly understand how someone, by the tender age of 28, can have calmly killed six members of her family. And then happily got on with the rest of her life, never to regret a thing.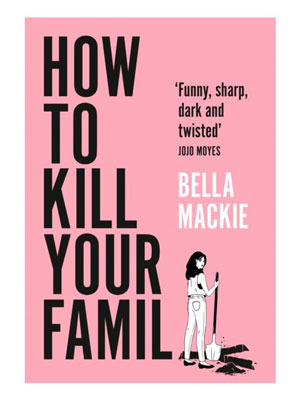 These books will be one of the three titles discussed at the Book Club on all cruises of seven nights or longer.
The Tread
Book Title: The Tread
Author: Victoria Hislop
Genre: Historical Fiction
Thessaloniki, 1917. As Dimitri Komninos is born, a devastating fire sweeps through the thriving Greek city where Christians, Jews and Muslims live side by side. Five years later, Katerina Sarafoglou's home in Asia Minor is destroyed by the Turkish army. Losing her mother in the chaos, she flees across the sea to an unknown destination in Greece. Soon her life will become entwined with Dimitri's, and with the story of the city itself, as war, fear and persecution begin to divide its people.
Thessaloniki, 2007. A young Anglo-Greek hears his grandparents' life story for the first time and realises he has a decision to make. For many decades, they have looked after the memories and treasures of the people who were forced to leave. Should he become their next custodian and make this city his home?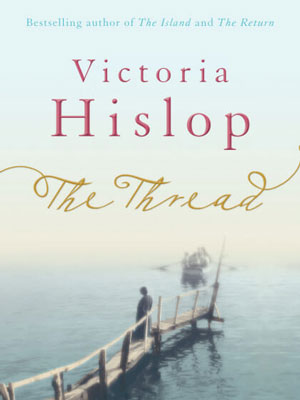 Anxious People
Book Title: Anxious People
Author: Fredrik Backman

Genre: Fiction Crime, Mystery, Humour
Viewing an apartment normally doesn't turn into a life-or-death situation, but this particular open house becomes just that when a failed bank robber bursts in and takes everyone in the apartment hostage. As the pressure mounts, the eight strangers begin slowly opening up to one another and reveal long-hidden truths.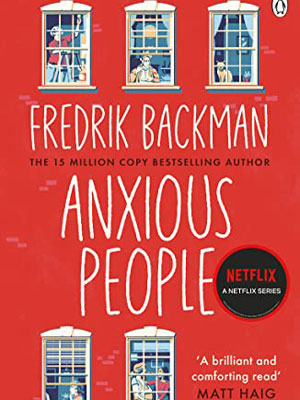 The following books will be on board our fleet of ships in perfect time for our Grand Voyages:


Bolette - November 2023
Borealis - January 2024
Balmoral - January 2024
The seven husbands of Evelyn Hugo
Book Title: The Seven Husbands of Evelyn Hugo
Author: Taylor Jenkins Reid

Genre: Historical Fiction, Romance
The Seven Husbands of Evelyn Hugo tells the story of Hollywood actor Evelyn Hugo, determined to secure an A-List spot in the industry by doing whatever it takes to get there. While attempting to achieve her rise to stardom, she marries seven husbands and outlives them all. Later in her life, Hugo hires a lesser-known journalist to write her memoir and, for the first time in her decorated life, tells details and secrets about her love life.
Monique Grant – the journalist hired by Hugo – goes on her own journey while learning about the actress and as the book goes on, Grant seeks to discover why she was chosen to document Hugo's life.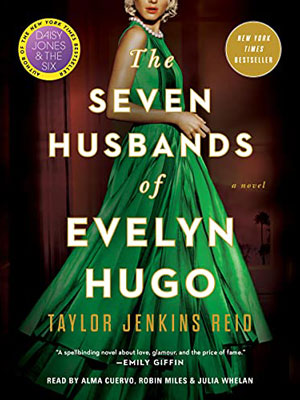 The Housemaid
Book Title: The Housemaid
Author: Freida McFadden

Genre: Thriller, Mystery, Crime Fiction
"Welcome to the family," Nina Winchester says as I shake her elegant, manicured hand. I smile politely, gazing around the marble hallway. Working here is my last chance to start fresh. I can pretend to be whoever I like. But I'll soon learn that the Winchesters' secrets are far more dangerous than my own…
Every day I clean the Winchesters' beautiful house top to bottom. I collect their daughter from school. And I cook a delicious meal for the whole family before heading up to eat alone in my tiny room on the top floor.
I try to ignore how Nina makes a mess just to watch me clean it up. How she tells lies about her own daughter. And how her husband Andrew seems more broken each day. But as I look into Andrew's handsome brown eyes, full of pain, it's hard not to imagine what it would be like to live Nina's life.
I only tried on one of Nina's pristine white dresses once. Just to see what it's like. But she soon finds out… and by the time I realize my attic bedroom door only locks from the outside, it's far too late.
But I reassure myself: the Winchesters don't know who I really am.
They don't know what I'm capable of…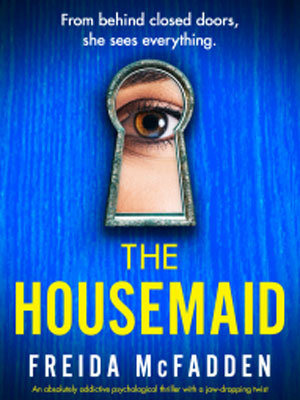 How the One-Armed sister sweeps her house
Book Title: How the One-Armed Sister Sweeps her House
Author: Cherie Jones

Genre: Literary Fiction
In Baxter's Beach, Barbados, Lala's grandmother Wilma tells the story of the one-armed sister, a cautionary tale about what happens to girls who disobey their mothers. For Wilma, it's the story of a wilful adventurer, who ignores the warnings of those around her, and suffers as a result.
When Lala grows up, she sees it offers hope – of life after losing a baby in the most terrible of circumstances and marrying the wrong man. And Mira Whalen? It's about keeping alive, trying to make sense of the fact that her husband has been murdered, and she didn't get the chance to tell him that she loved him after all.
This is is the story of three marriages, and a beautiful island paradise where, beyond the white sand beaches and the wealthy tourists, lies poverty, menacing violence and the story of the sacrifices some women make to survive.