The Canaries & Cape Verde
There is nothing like the warmth and colour found on the islands of the Canaries and Cape Verde to restore and revive you. From the volcanic landscapes of Lanzarote and sun-baked dunes of Gran Canaria, to the history and artistic wonders found in Mindelo, the destinations you will visit on these cruises will make you feel warm in every sense.
Canaries and Cape Verde - The Olsen Way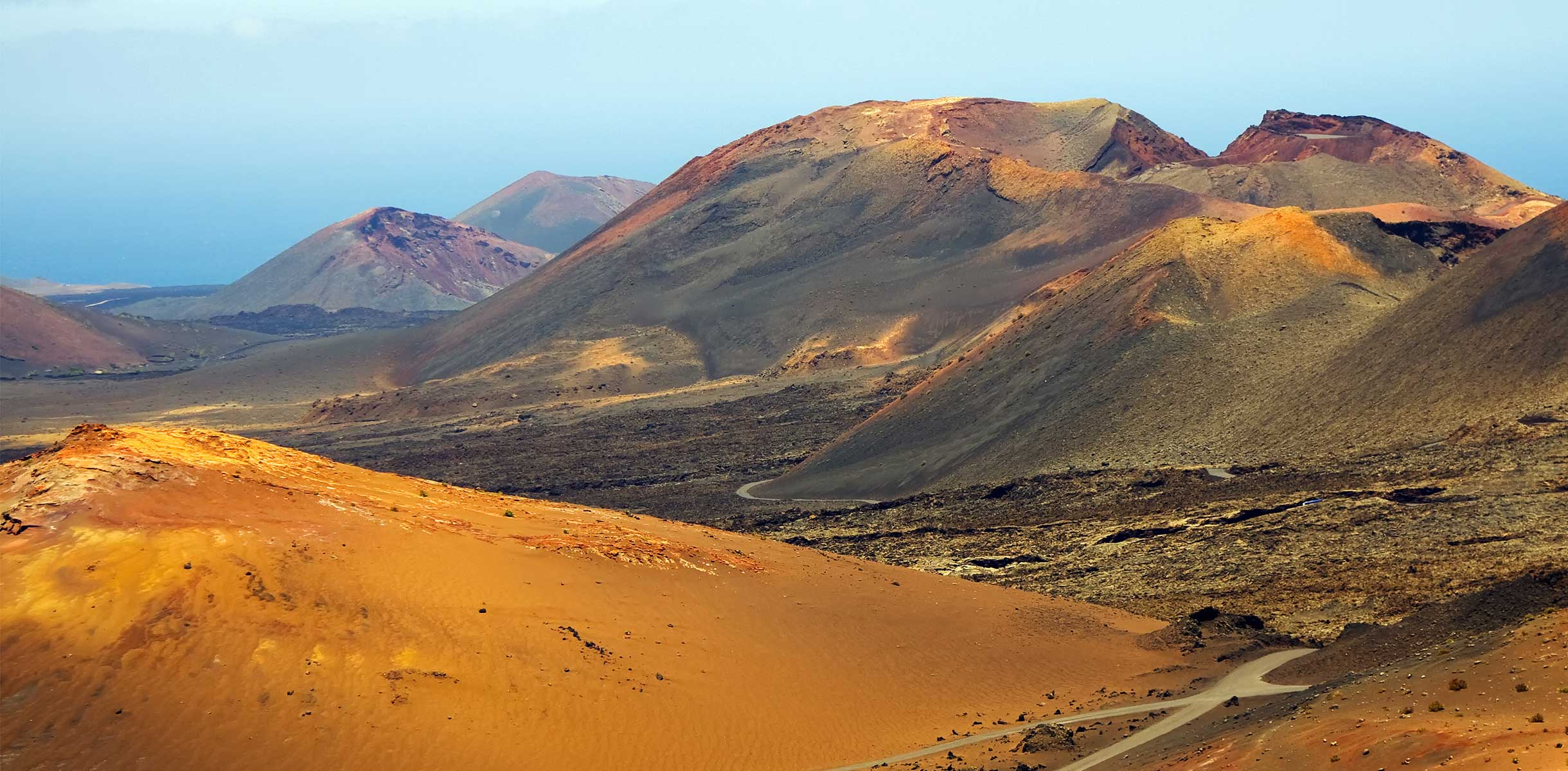 Itinerary Insights - Volcanic Landscapes
As part of our on board itinerary insights programme, we will welcome guest speakers on board to talk about the Canary Islands' volcanic history, their forming and their associated landscapes. Those wishing to learn a little more can then choose to tour to Timanfaya National park in Lanzarote, or Teide National Park in Tenerife.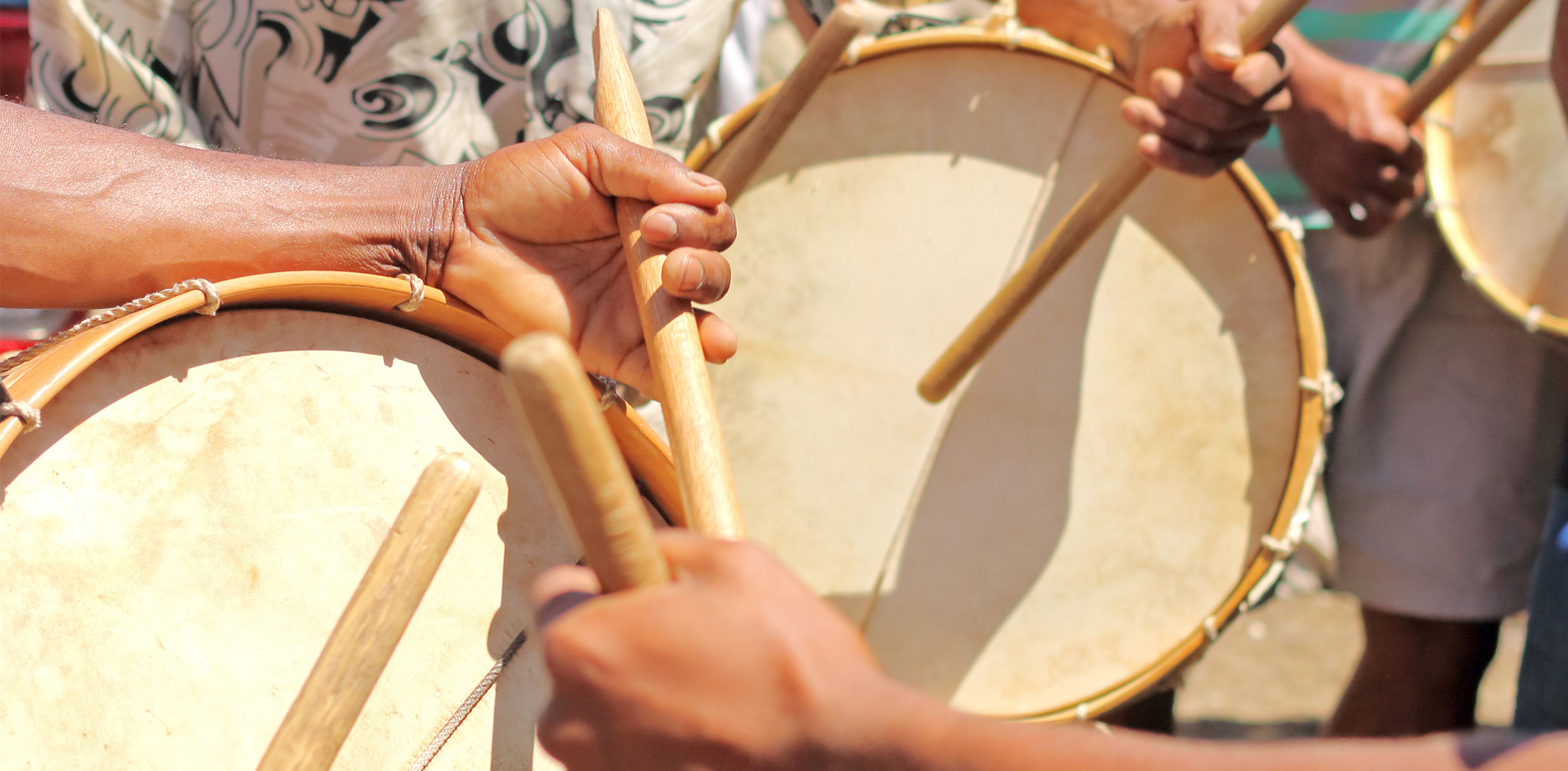 Music & Dance of Cape Verde
During your stays in Mindelo and Praia, you can experience the traditional art forms of Cape Verde, including the traditional musical genre of the Cape Verde, 'morna' and the accordion based funaná music and dance style.
Fred. Olsen's Links with the Canaries
During your exploration, you can discover Fred. Olsen's historic links with the Canary Islands, with visits to attractions such as Hotel Jardin Tecina and the mysterious Pyramids of Güímar.
As part of our Itinerary Insights programme, there will also be talks on board providing further historical insight into Fred. Olsen's links with the Canary Islands.
"It's exactly what I was looking for. To cruise the Canary Islands is something I really wanted to do. It was well worth it".
Mrs Martin, Canary Island Winter Escape - Feefo Independent Review
Signature experiences
As part of our re-imagined on board experience, every Canaries and Cape Verde Islands cruise will feature our five Signature Experience products, enabling guests to discover real insights of the culture and nature of the places we are visiting, so you can arrive in each destination fully prepared to get the most out of your visit.
Itinerary Insights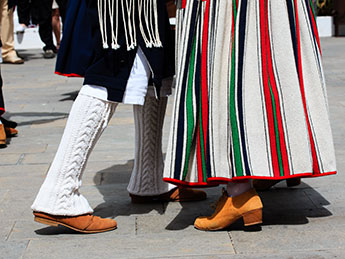 Our bespoke programme of events with knowledgeable guest speakers is designed to provide you with a deeper insight into the islands of the Canaries and Cape Verde, their rich history and culture, and the people who call this region home.
Scenic Discoveries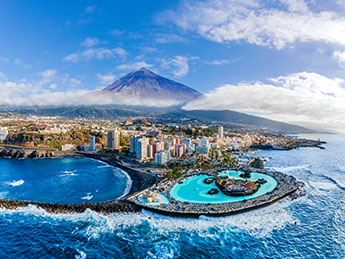 We prefer to travel the more interesting way, with itineraries designed to take in the scenic sights of the destinations we visit. Soak in the volcanic and craggy landscapes of the Cape Verdean and Canary Islands from the unique perspective of the ship.
Treat of the Region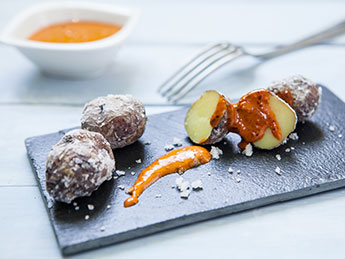 As we explore the Canaries and Cape Verde together you'll be able to sample various treats of the region in our on board restaurants – such as Mojo Cochino Canario. Our talented Chefs will also provide cookery demonstrations throughout your cruise, where you will learn to recreate traditional dishes.
The Sky at Sea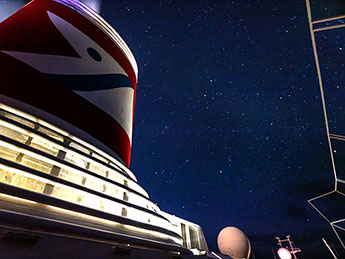 Join us out on deck as we explore the islands of Cape Verde and the Canaries to make the most of little light pollution and enjoy a spot of stargazing, taking in the stunning night sky at sea.
The ship and The Sea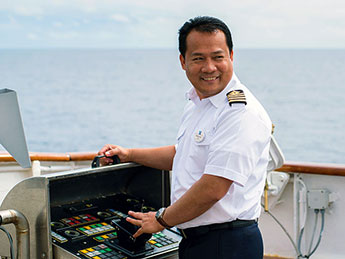 We know a lot of our guests are curious about what it takes to operate a cruise, so join us for our Audience with... sessions and learn all about what life is like as a member of our Show Company team, or maybe a live Q&A session with the Captain himself!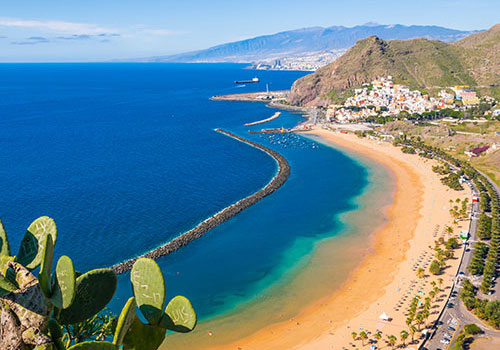 The Sunshine Islands
This Spanish Canary Islands archipelago is blessed with a gloriously mild climate year round, making it popular for holidaymakers wanting to relax in the sun.