Our Signature Experiences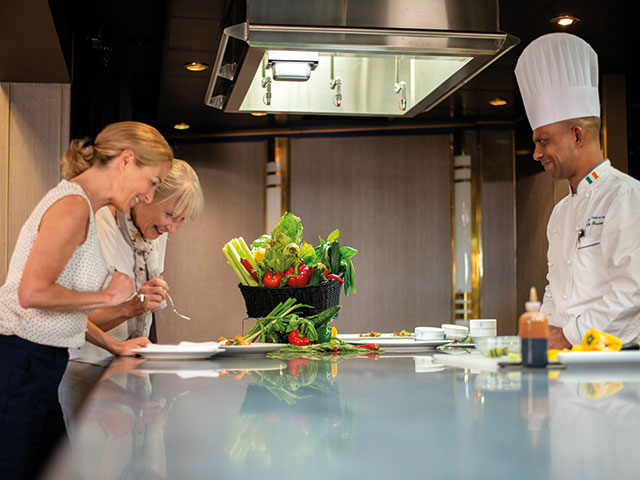 We have designed five new signature experiences for 2023, which you will find on every Fred. Olsen sailing.
Each experience has been created to encapsulate what we think is special about the way we cruise and to make sure that those who love to travel get the most out of the nature and culture of the destinations they visit with us.
SIGNATURE EXPERIENCES: ITINERARY INSIGHTS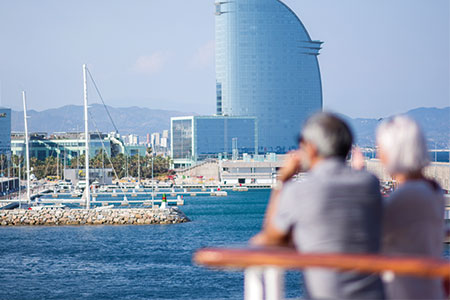 Our Journey Planners carefully curate a programme of events with special guest speakers throughout every cruise. These enthusiastic talks and demonstrations give you a deeper understanding of the nature and culture of each of the destinations we will be visiting. We are also proud to work with nature enthusiasts such as ORCA and Ocean Wildlife Encounters who give talks out on deck showing you the awe-inspiring wildlife (on selected cruises). You can join our speakers for smaller sessions for breakfast and lunch to delve a little deeper into their area of specialism (available to book before you sail).
SIGNATURE EXPERIENCES: SCENIC DISCOVERIES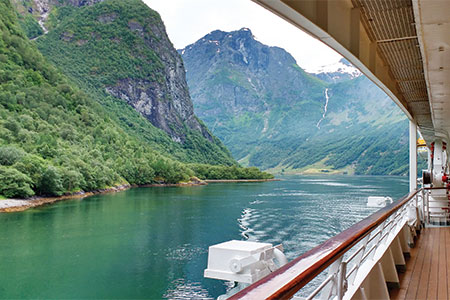 Rather than sailing the fastest routes, we prefer to sail the most fascinating way. Our Scenic Discoveries are designed to allow you to enjoy seeing the world from the unique perspective of our ship as you take in all the islands, ports, waterways, lochs and lakes, fjords and interesting seascapes that are out there.
SIGNATURE EXPERIENCES: TREATS OF THE REGION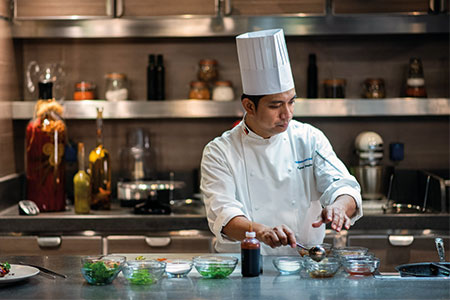 As we explore the world together, you'll be able to sample treats of the region in our on board restaurants, with options available for lunch and dinner. Our talented Chefs and their team have also organised some wonderful cookery demonstrations for you, so you can learn how to prepare local delicacies such as Skolebrød in Norway, Pasteis de nata in Portugal and delicious Tagines in Morocco (you'll also get a little taster at the end of each demonstration event!).
SIGNATURE EXPERIENCES: THE SKY AT SEA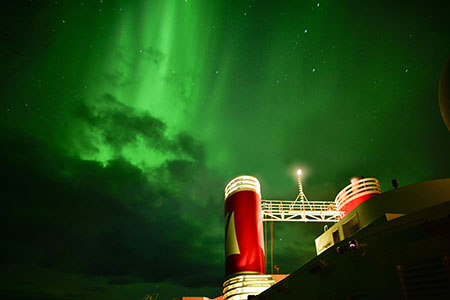 There's very little in the natural world more beautiful than a clear night sky, sunrise or sunset seen from the sea. Join us out on deck to experience the stunning sunrises. And if the sky is clear, we will also host star-gazing events throughout your cruise, bringing the night sky to life as you snuggle up with a warm blanket and hot chocolate or hot toddy. On special itineraries we seek out the natural beauty of the Northern Lights, Midnight Sun and Solar Eclipse.
SIGNATURE EXPERIENCES: THE SHIP AND THE SEA
With five generations of seafaring, you could say Maritime is in our DNA. If you're curious about what it takes to run a cruise ship, or would love to find out what life is like for those who call a ship their home, join us for our 'An Audience with...' sessions to learn all about the intricate workings from our Captains Officers and our crew. Or join one of our Officers in a chart reading session where they will tell you all about how we navigate the seas.