Our Signature Experiences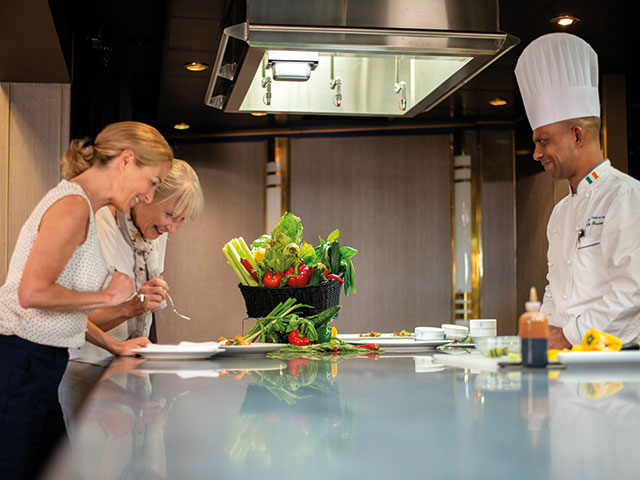 We have designed five new signature experiences for 2023, which you will find on every Fred. Olsen sailing.
Each experience has been created to encapsulate what we think is special about the way we cruise and to make sure that those who love to travel get the most out of their journey and the destinations they visit with us.
SIGNATURE EXPERIENCES: ITINERARY INSIGHTS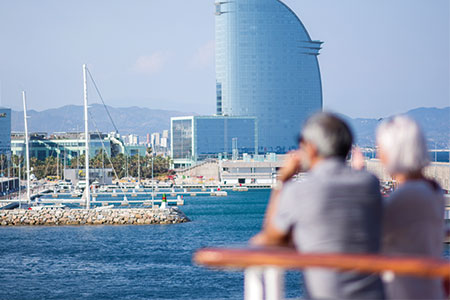 On our Itinerary Insights programme, our friendly speakers will give you a deeper understanding of the history and culture of the places we are visiting before we arrive. Our Nature Guides will help you spot marine and bird life out on deck as well as talking about local flora and fauna of your destinations.
SIGNATURE EXPERIENCES: SCENIC DISCOVERIES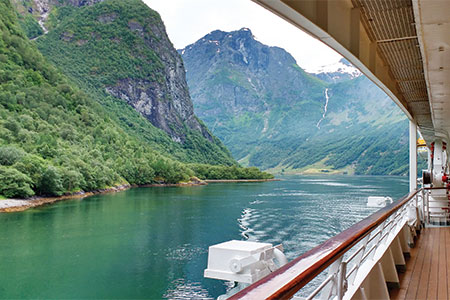 Rather than sailing the fastest routes, we prefer to sail the most fascinating way. That's why we plan Scenic Discoveries into our cruises. They are designed to take in all the islands, ports, waterways, lochs and lakes, fjords and interesting seascapes that are out there.
SIGNATURE EXPERIENCES: TREATS OF THE REGION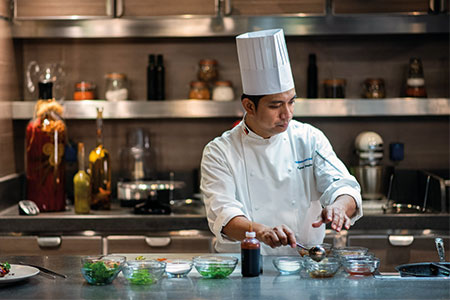 Come and enjoy our Treats of the Region sessions where you can meet our chefs who will show you how to prepare local dishes from the destinations we are visting.
SIGNATURE EXPERIENCES: THE SKY AT SEA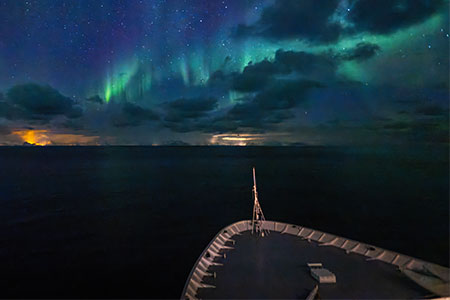 Our Sky at Sea experience is held on our wide open decks where we host sunrise, sunset and star-gazing events. And on special itineraries we seek out the natural beauty of the Northern Lights, Midnight Sun and Solar Eclipse.
SIGNATURE EXPERIENCES: THE SHIP AND THE SEA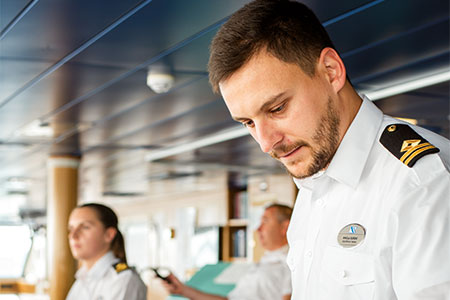 Our Ship and the Sea signature experience reflects that the maritime is in our DNA at Fred. Olsen Cruise Lines. Join us for our "audience with" interviews with key members of our crew and find out what it takes to sail a cruise ship.
Proudly introducing our Journey Guides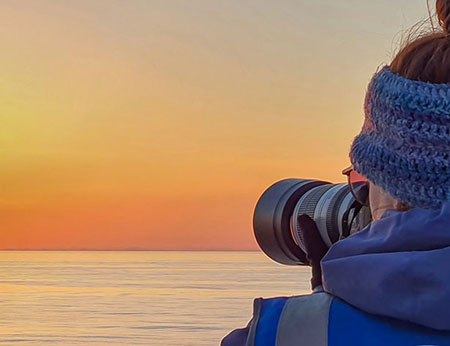 Our new 'Journey Guides' are an innovation that comes from what is perhaps our most dearly held belief; "It's all about the people".
Unique to Fred. Olsen Cruise Lines and joining us on all cruises from 2023, they are here to entertain and inspire, with their insights and stories. They will host talks, presentations and private lunches, and are available to anyone who wishes to find out more about their journey. And please don't worry, if sitting and relaxing is what you are on the cruise to do, that's fine too.