Careers at Fred. Olsen Cruise Lines
"You can have all the equipment in the world but in the end it all comes down to the people, all of it, everything"
Fred. Olsen Cruise Lines is unlike any other company in the cruise business. We are family-run and we have a proud maritime history and heritage, sailing for 175 years. We are a wonderful and exciting place to work and a strong family culture with huge opportunities for those just as ambitious as we are. But what makes us a really different as a business and as an employer is our foundational belief in the importance of people. As Mr Olsen puts it, we believe that you can have all the equipment in the world but, in the end "it all comes down to the people". It's why we invest so heavily in developing a culture built on trust, developed through effective teamwork and making each and every day count. We believe that everyone has a part to play in our team and we are proud that our people feel they can flourish and be themselves. If you would love to hear more about us, and all the roles and opportunities we have to offer both on-land and on-board, then we would love to hear from you.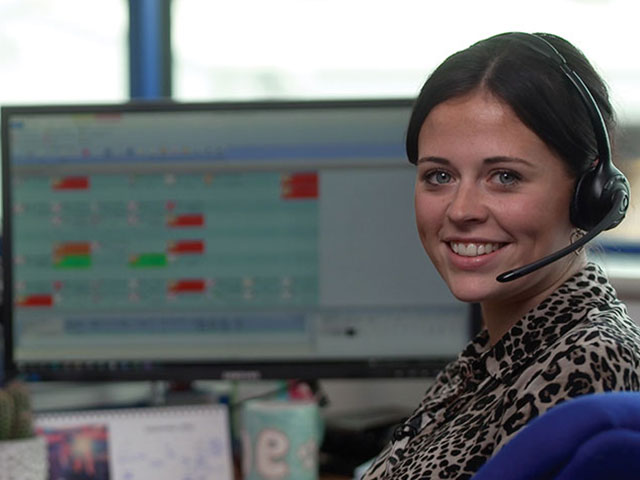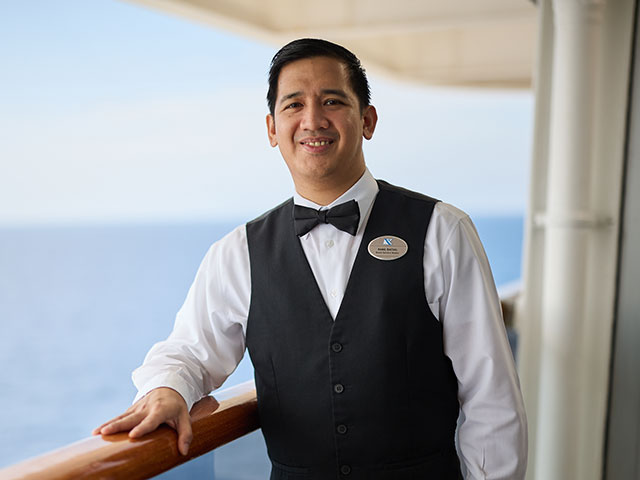 We bring 175 years of experience to make each and every day count

At Fred. Olsen our culture and our way of working is determined by our purpose.
We are here to make each and every day count.
As a company, we have 175 years of maritime and cruising experience to ensure that happens.
But its not simply about history. We all bring all of our experience to make that happen. Every single day. Each and every one of us matters and what each and every one of us contributes matters too.
So we are interested to hear from people who want to make a difference, who want to make their work count, and who want to bring themselves and their experience to work. People who want to get up in the morning and think about how they will make the day count. And people who like to go to bed at night knowing they've made things better. If that sounds like you, then we would love to hear from you or for you to apply for one of our roles.
At the heart of any strong company culture, there are values. The core beliefs that we have as a business that determine how we work, and how we work together. Although we are a big company with over 500 team members on ship and on shore we are not a giant corporate: we have four very strong and important values that we hold dear and look for in those that join the company. If these values sound like your values, or you like to work in the way they describe, the chances are you would have a very happy and fulfilling career with us.
We are Caring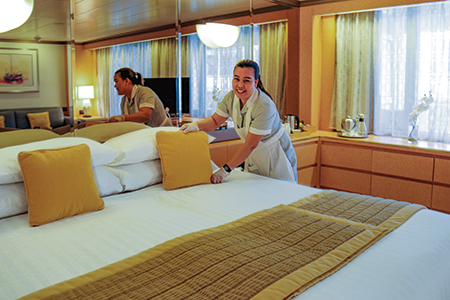 "We trust and care for each other, our guests and our environment."
Always deliver a warm and friendly welcome
Always make time to listen
Look out for each other's safety, security and well-being
Strive to help protect the environment for future generations.
We are Positive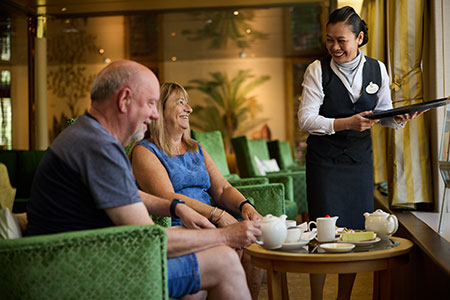 "We live and share a positive attitude."
Motivate each other with positive energy
Always see the opportunities in new ideas
Believe it's better to learn than never try
Always look for ways to add value and make a difference.
We are Real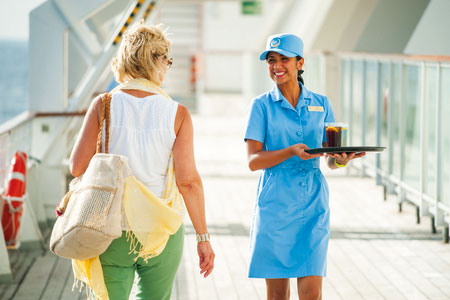 "We are always ourselves and respect others."
Bring our real selves to work and perform
Respect and embrace all our different personalities and cultures
Have the courage to admit when we are wrong and have the strength to act on it
Have a voice and encourage open, honest communication.
We are a Team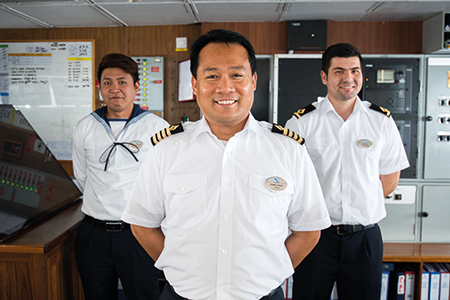 "We are more than a team; we are a family."
Share experiences and learn from each other
Adapt, respond and pull together to drive results
Together we recognise and celebrate our achievements.
Alongside Fred. Olsen Cruise Lines, the Fred. Olsen group also operates a variety of other companies, including Fred. Olsen Ltd - parent company to many of our UK based companies; Fred. Olsen Travel, Fred. Olsen Logistics, Natural Power Consultants and ZephIR Lidar. Take a look below for further information and career opportunities.
Fred. Olsen Limited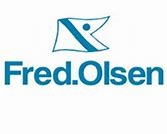 Acts as the parent company to many of our businesses based in the UK. We also operate a central service function from an office in Ipswich. This part of the business provides support services to the rest of the group including, HR, IT, Facilities and Accounts. Typical positions that may come up in this area are; HR Assistant, Accounts Assistant, IT Support Analyst, IT Trainee and Receptionist.
Fred. Olsen Travel Ltd

Fred. Olsen Travel operates travel agencies in East Anglia and on the South Coast. They're UK General Sales Agents for Star Clippers, Amadeus River Cruises, Pandaw River Cruises and American Cruise Lines, and also operate Fred. Holidays, specialising in cruises, rail holidays and bespoke travel, as well as Go Cruise & Travel.
The Natural Power Consultants Ltd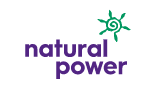 An independent consultancy and service provider, Natural Power supports the effective delivery of projects including onshore wind, solar, renewable heat, energy storage and offshore technologies, providing expertise across all project phases, to work toward a world powered by renewable energy and a better environment for future generations.
Currently employing over 250 people worldwide, Natural Power is a growing business that operates from offices both in the UK and globally. Typical vacancies at Natural Power would be; Project Managers, Graduate Engineers, Ecologists, GIS Technicians and Wind Analysts.
Zephir Lidar

The ZephIR Lidar team deliver world-class, industry leading wind measurement systems and supporting services for onshore and offshore wind energy projects and turbine mounted applications. Typical vacancies at ZephIR include; Software Designers, Engineers, Technicians and Support staff.
Fred. Olsen Logistics

Fred. Olsen Logistics offers a complete start to finish logistics solution, offering Full UK Warehousing and Distribution, Imports, Exports, Full load containers, Part Load containers, Sea freight, Air freight, European Road Freight, Express deliveries, Project Cargo including Out of Guage shipments with a dedicated UK Customs clearance team.