Careers at Fred. Olsen Cruise Lines

At Fred. Olsen we know that our people are our future. Nurture those you've worked hard to attract. Learn from each other. Invest in the talents around you and embrace change. [ReadMoreMob]It's a philosophy that makes our organisation a favourite employer in East Anglia and now further afield. It stems back over 150 years from when the Olsen family first ventured into the ship-owning business.
Across all the Fred. Olsen companies, today we employ more than 500 staff all over the UK. With all of our employees, we aim to invest in your career and personal development through a variety of different methods, ranging from In-House Training through to professional qualifications.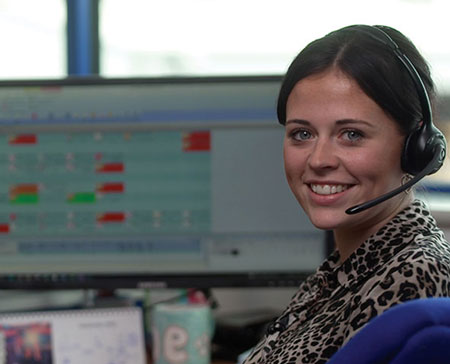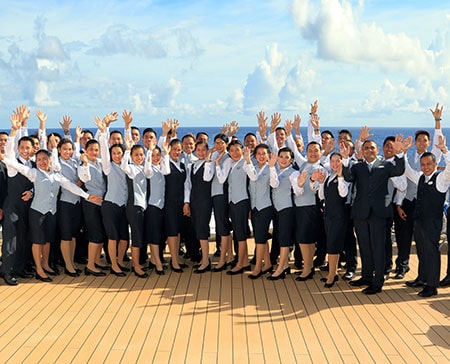 We are Caring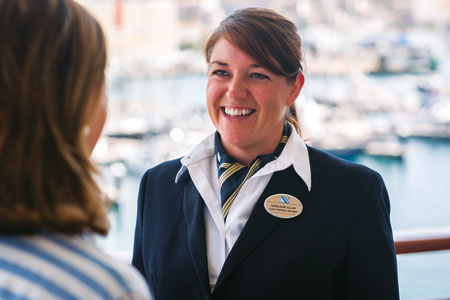 "We trust and care for each other, our guests and our environment."
Always deliver a warm and friendly welcome
Always make time to listen
Look out for each other's safety, security and well-being
Strive to help protect the environment for future generations.
We are Positive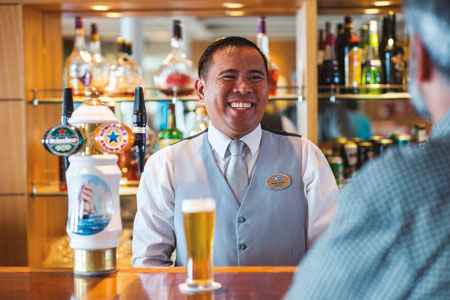 "We live and share a positive attitude."
Motivate each other with positive energy
Always see the opportunities in new ideas
Believe it's better to learn than never try
Always look for ways to add value and make a difference.
We are Real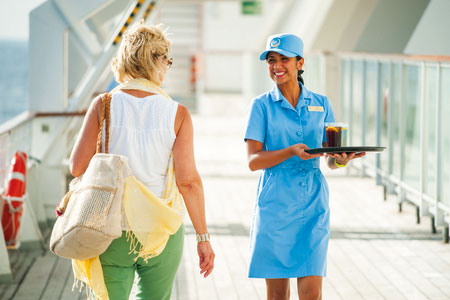 "We are always ourselves and respect others."
Bring our real selves to work and perform
Respect and embrace all our different personalities and cultures
Have the courage to admit when we are wrong and have the strength to act on it
Have a voice and encourage open, honest communication.
We are a Team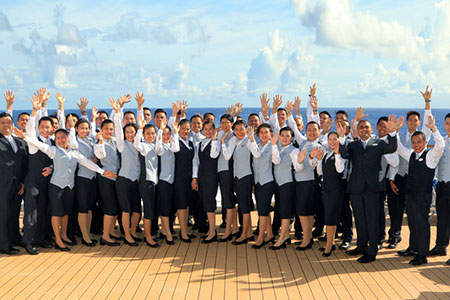 "We are more than a team; we are a family."
Share experiences and learn from each other
Adapt, respond and pull together to drive results
Together we recognise and celebrate our achievements.
In recent years, we have seen a new era emerging in cruising.
There is a trend for everything to get bigger and busier, and for a cruise to be seen as an alternative to a large luxury resort,
with a limitless flurry of activity.
But this is not for us.
We believe there is another way to cruise. A way that is based on five generations of seafaring.
Where cabins are called cabins, and ships look like ships.
Where the journey is as important as the destination.
In our world, smaller is better and we believe in keeping the experience on board uncrowded, warm and civilised – treating passengers as guests,
like the family-run business we are.
It would be easy to follow the trends and go with the crowds.
But we never will.
Because this is our way, The Olsen Way.
1. WE ARE PROUD TO SAIL OUR OWN COURSE
We are free to do things a different way because we are family-run. Of course some people enjoy the bigger, busier cruises, but it is not for everyone, and it is not for us. We prefer to do things, 'The Olsen Way'.
2. SMALLER IS BETTER
We have fewer guests, so the atmosphere on board our ships is always warm and civilised. Our smaller ships allow us to visit the more interesting places that the world has to offer.
3. HAND-CRAFTED, NOT MASS PRODUCED
We pride ourselves on putting our all into the Fred. Olsen cruise experience. Our itineraries are created from scratch every year, our service is genuinely personal and each and every area of our ships is designed by hand.
4. IT'S ALL ABOUT THE PEOPLE. ALL OF IT. EVERYTHING
There are certain things that can only happen when people put genuine care and positivity into what they do. We believe that you can have all the equipment in the world, but in the end, it all comes down to the people.
5. WE ARE TRAVELLERS MORE THAN TOURISTS
Our way is about creating experiences that attract like-minded travel enthusiasts, people as excited to engage with the wonders of the world as we are.
6. WE BELIEVE IN THE JOY OF THE JOURNEY
We believe the purpose of a cruise is to experience the wonders of the world, by always looking out, not facing in.
7. MARITIME IS IN OUR DNA
The Olsen family has been sailing for nearly 200 years and we will never lose sight of our love for the sea. That's why we will always choose to sail ships that look like ships rather than hotels or holiday resorts.
8. WE TRAVEL RESPECTFULLY
We have great respect for the natural world and the diverse cultures of the places we visit. We run smaller ships, so we travel lightly rather than overwhelm the beauty or local people of our destinations.
9. WE DESIGN EVERYTHING WITH ELEGANCE, SIMPLICITY, AND ATTENTION TO DETAIL
Linen, not cotton. Leather, not plastic; our focus is always on quality, and our ships are genuinely loved by us, with every detail closely considered and constantly reviewed.
10. "I DET BESTE SELSKAP", IN THE BEST OF COMPANY
There's a phrase in our native Norwegian, 'I det beste selskap' which means, 'in the best of company'. Our guests are like-minded, our crew genuinely friendly and we are very proud to say that, as a result of all this, we have more returning guests than any other cruise line.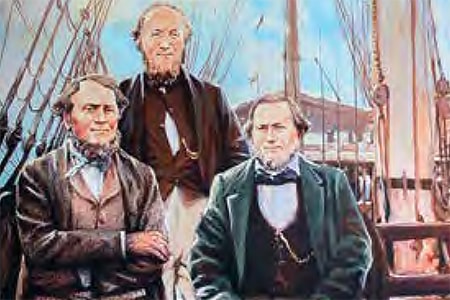 The Olsen family business boasts over 170 years of seafaring heritage, having originated in 1848 when the first Fred. Olsen acquired two small ships operating from Hvisten, Norway.
Since then, through five generations of the Olsen family and two World Wars, the company has gone from strength to strength, sailing cargo vessels and cruise ships around the world.
Today, the business operates four cruise ships, sailing across the globe - providing holiday experiences that will last a lifetime.
Fred. Olsen Limited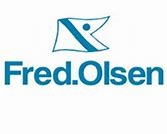 Acts as the parent company to many of our businesses based in the UK. We also operate a central service function from an office in Ipswich. This part of the business provides support services to the rest of the group including, HR, IT, Facilities and Accounts. Typical positions that may come up in this area are; HR Assistant, Accounts Assistant, IT Support Analyst, IT Trainee and Receptionist.
Fred. Olsen Travel Ltd

Fred. Olsen Travel operates travel agencies in East Anglia and on the South Coast.
They're UK General Sales Agents for Star Clippers, Amadeus River Cruises, Pandaw
River Cruises and American Cruise Lines, and also operate Fred. Holidays, specialising
in cruises, rail holidays and bespoke travel, as well as Go Cruise & Travel.
The Natural Power Consultants Ltd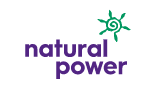 An independent consultancy and service provider, Natural Power supports the effective
delivery of projects including onshore wind, solar, renewable heat, energy storage and offshore technologies, providing expertise across all project phases, to work toward a world powered by renewable energy and a better environment for future generations.
Currently employing over 250 people worldwide, Natural Power is a growing business that operates from offices both in the UK and globally. Typical vacancies at Natural Power would be; Project Managers, Graduate Engineers, Ecologists, GIS Technicians and Wind Analysts.
Zephir Lidar

The ZephIR Lidar team deliver world-class, industry leading wind measurement systems and supporting services for onshore and offshore wind energy projects and turbine mounted applications. Typical vacancies at ZephIR include; Software Designers, Engineers, Technicians and Support staff.