We're excited to offer you the first chance to book one of our new sailings for 2022. If you're looking to dip your toe back in the water and sail closer to home then our cruises around the British Isles may just tempt you.

The three itineraries below are the perfect way to see more of our beautiful British Isles' landmarks and landscapes. Each cruise has been handcrafted to include excellent scenic cruising opportunities, along with attraction-packed destinations.


What's more, for those looking to travel further afield, we've launched two exciting sailings to Iceland and the Baltic today too.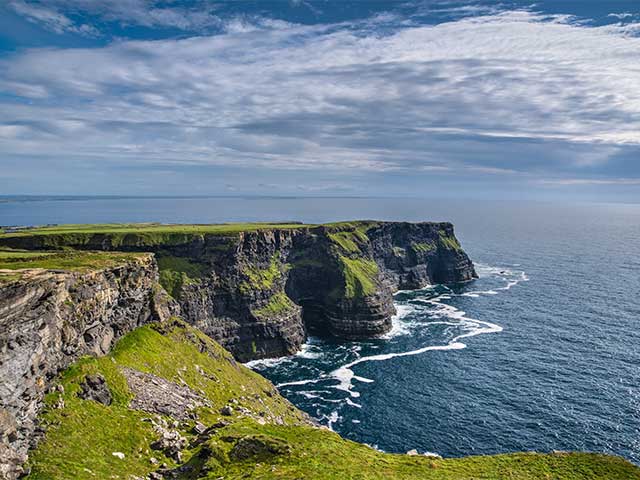 Explore the rugged coastline, nature and remote beauty of the Emerald Isle. You'll discover some of Ireland's most beautiful scenery as we divert along scenic cruising paths and dock at lesser known ports for a truly authentic experience.
More Details
Touring Scenic Ireland in 5 Nights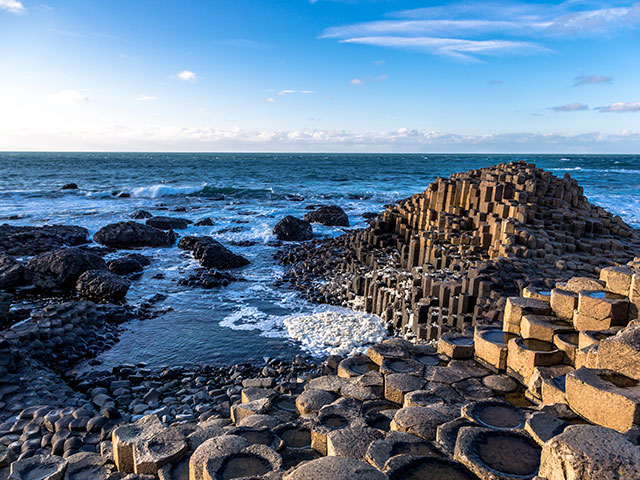 Expertly planned to show you the true beauty of the Emerald Isle, you'll experience scenic cruising along Ireland's most beautiful coastline, plus discover the charm and culture of Galway, Cobh and Belfast.
More Details
UK Scenic Isles & Celtic Cities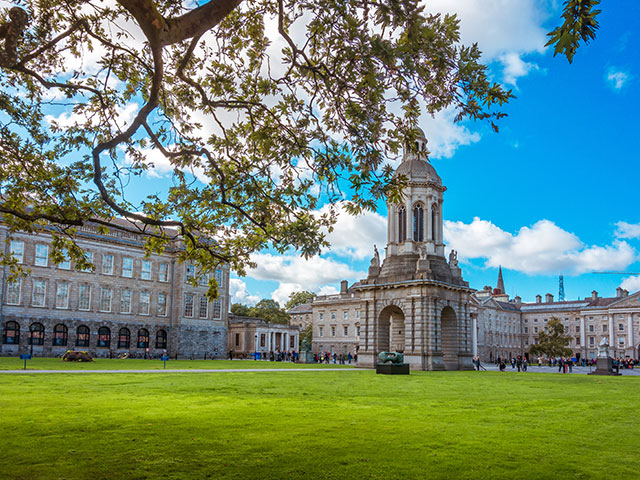 Discover the scenic, cultural and historical highlights of the UK, including the beautiful and remote isles of Scilly, Orkney & Shetland. A perfect blend of scenic cruising and fascinating ports will show you the very best of the British Isles.
More Details
Baltic States with St Petersburg
Providing a rich insight into the Baltics' diverse culture and unique history, including the 'Iron Curtain' era, this itinerary features visits to some of the most important countries, cities and sites in the region, including Russia, Latvia & Estonia.
More Details
Natural Wonders of Iceland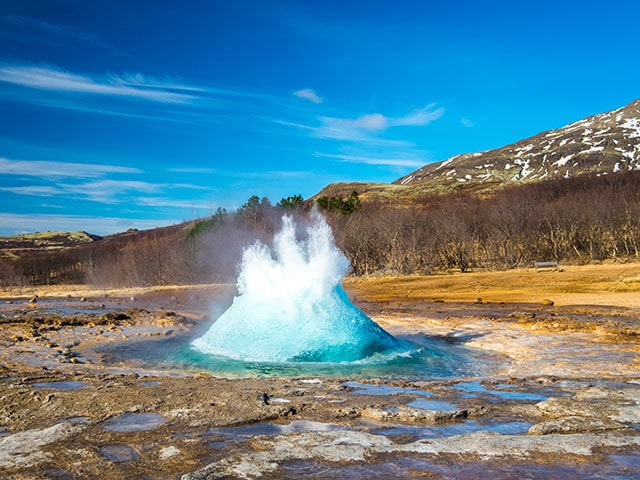 The wonders and wildlife of a land bursting with natural treasures awaits on this Icelandic adventure. Visit geysers, waterfalls & hot springs or go in search of wildlife, from Puffins & Guillemots to Humpback Whales.
More Details
CORINTH CANAL
Braemar made history when she became the largest ship to sail through the canal in 2019, and we cannot wait for our new Corinth Canal & Ancient Greece cruise in April 2022 when we get to do it all again – all thanks to her smaller size and unusual hull shape.
What's more, you'll also have the chance to explore ancient wonders in Greece, as well as attraction-packed calls to Spain, Italy, Malta and Portugal too.
Corinth Canal & Ancient Greece
Cruising the Corinth Canal on Braemar is one of our most unforgettable experiences, and one which is made possible by her smaller size.
Corinth Canal & Ancient Greece
Sail the narrow, size-restricted Corinth Canal on this sailing of ancient Greece. Journey back in time and marvel at a host of archaeological wonders including Olympia, the Parthenon and the Palace of Knossos.
More Details
UK DEPARTURES
Explore the delights of a selection of tempting cruises, all sailing from the UK.
You could explore the rugged coastlines of the Adriatic, uncovering history and hidden gems in Croatia, Italy and Montenegro.
Visit the Netherlands at the most perfect time of year to see the Tulips in full bloom. And what's more, these special sailings have been timed to coincide with the world-famous Floriade Expo!
Or discover incredible wildlife and scenery as we take you to some of the most remote islands the UK has to offer.
Exploring iconic sites of Croatia & Italy
Our expert journey planners have handcrafted this itinerary to show you the Adriatic in a style that only smaller-sized Braemar can provide.
Exploring Iconic Sites of Croatia & Italy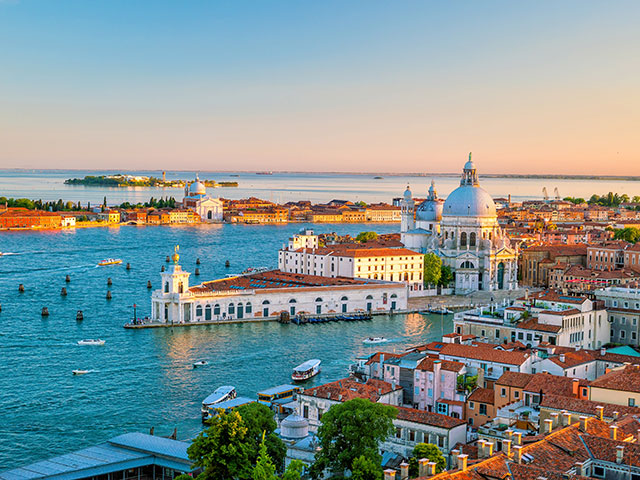 This journey is designed to take you closer to the rugged Adriatic coastline, showcasing icons & hidden gems in Croatia, Italy and Montenegro. Plus, a number of smaller-ship ports will enable you to explore off the beaten track towns.
More Details
Springtime Tulips & Floriade Expo in Five Nights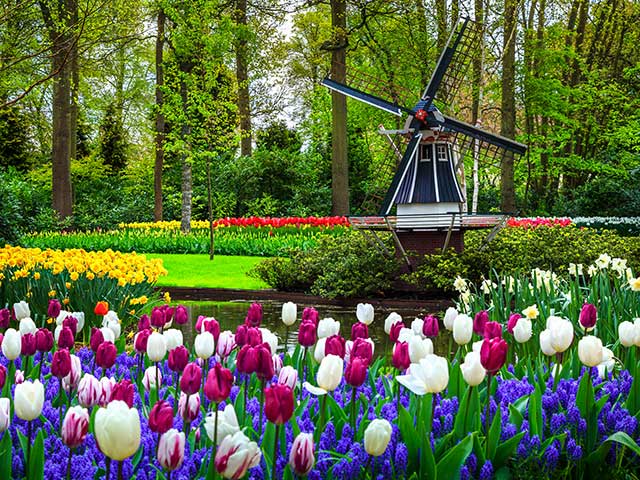 Visit Amsterdam at its seasonal best – when the tulips are in full bloom. Wander the pretty Keukenhof Gardens, awash with vibrant colours. This cruise is also perfectly timed to coincide with the decennial Floriade Expo.
More Details
Springtime Tulips & Floriade Expo in Five Nights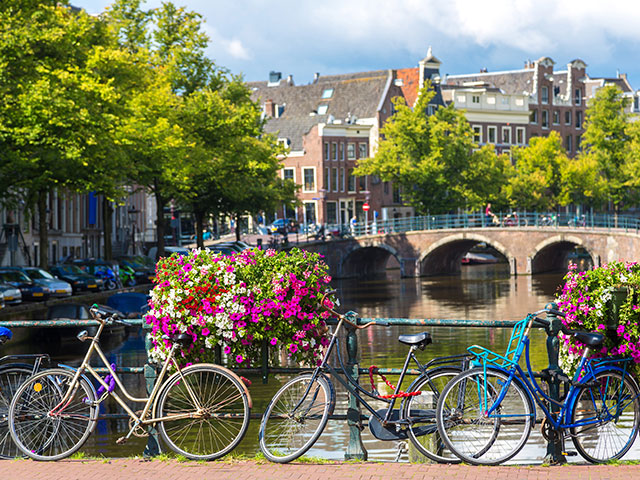 Visit Amsterdam at its springtime best when the city is awash with colourful tulips. Explore the pretty Keukenhof Gardens or even visit the Floriade Expo, a magnificent horticultural show that happens every 10 years.
More Details
Devon & Cornwall in Five nights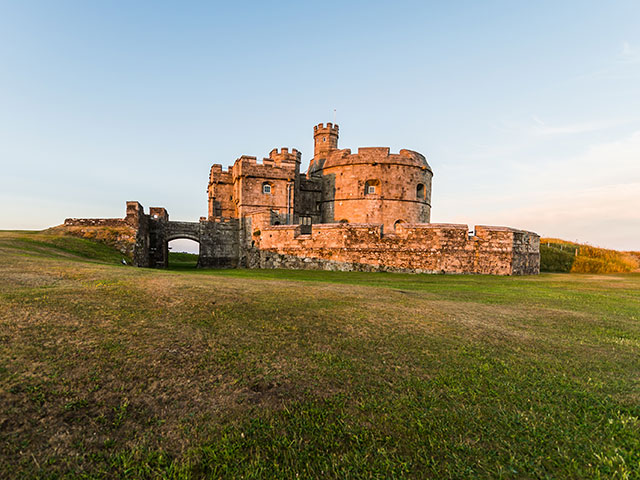 This 5-night sailing of Devon & Cornwall provides the perfect chance to see the Gardens of Heligan & Eden Project in all their colourful glory. And smaller-sized Braemar will dock within walking distance of both towns for easy exploration.
More Details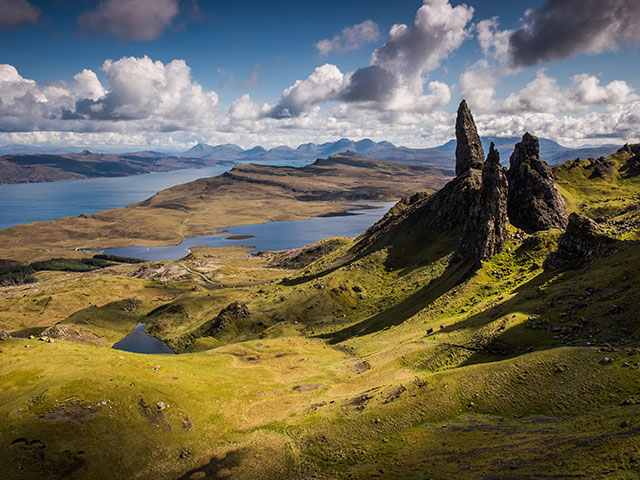 Visit some of the UK's most remote islands and witness incredible scenery and wildlife in its natural habitat. Explore off the beaten track as we take you to hard-to-reach destinations unconnected to the mainland by road.
More Details
2022 NORWAY SAILINGS
We don't like to brag. It's not very Norwegian. But when it comes to our homeland, it's only natural that our passion and knowledge will shine through. Being run by a Norwegian family, we won't just take you to Norway, we will immerse you in its history and folklore.
Whether you visit in late spring, when the beautiful waterfalls are at their strongest, or during the colder months for the best chance of seeing the Aurora Borealis, we will make sure that your visit is timed to show off the very best of Norway's natural wonders and wildlife. We wouldn't want you to see it any other way. [ReadMoreMob]
Launching our brand new Norwegian cruises for 2022, our journey planners have weaved in scenic diversions that other cruise lines might miss, like the magnificent Fureberg waterfall. In addition, our smaller ships can take guests further into fjords, where the bigger ships simply cannot go, and allow us to dock in lesser known destinations in the North
No one can show you Norway quite like us
When it comes to sailing our beautiful homeland, we naturally do it better than anyone else. And here's just a few reasons why…
In Search of the Northern Lights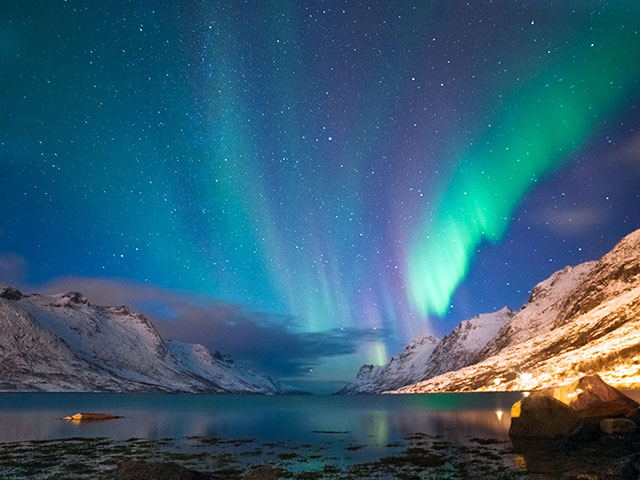 Get closer to the wintertime scenes of Arctic Norway, revel in their seasonal beauty, and seek out the remarkable Aurora Borealis, on a journey of discovery in Europe's northernmost region
More Details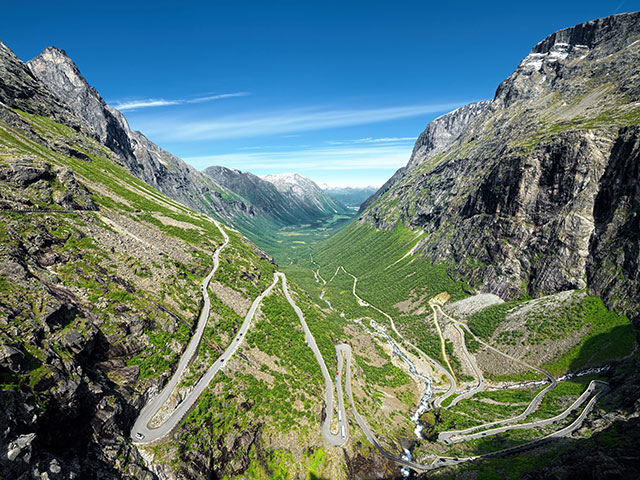 Balmoral takes you on a journey into beautiful waterways to witness their wonder; see Lysefjord's canyon of steep, rugged mountains and the towering and tree-topped mountains of Maurangerfjord
More Details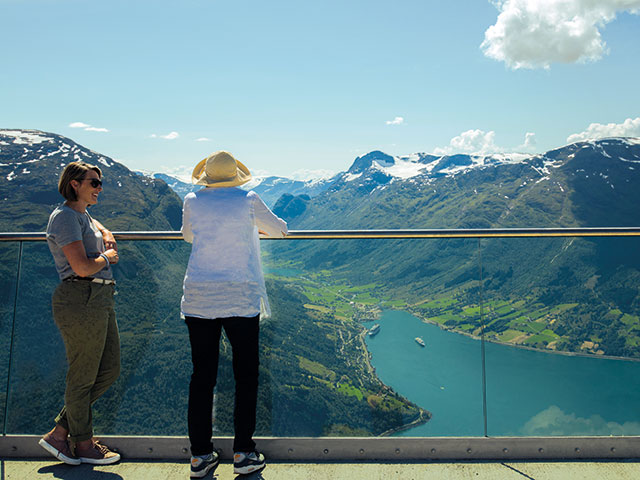 On board Bolette, a diversion into size-restricted Lysefjord is a chance to witness the sheer size of its steep, jagged mountains, while your journey also takes you into picturesque Nordfjord
More Details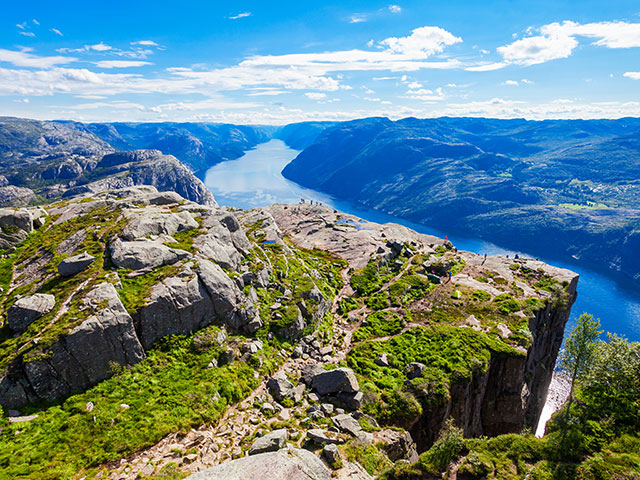 Sailing from Newcastle means you won't have to wait long to experience the wonders of the fjords; you'll sail into Lysefjord the day after departure to see its dramatic cliffs, mountains and intriguing rock formations.
More Details
Norwegian Fjords & Mighty Waterfalls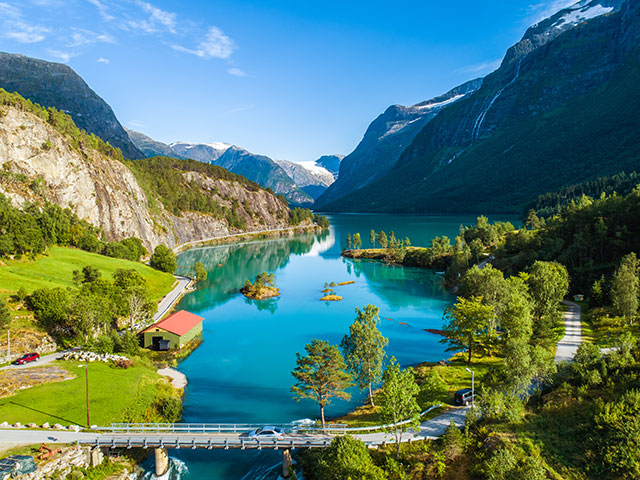 Smaller ship Bolette takes you on a special diversion into Maurangerfjord, to see Fureberg Waterfall at its most powerful; and to see verdant valleys and imposing natural landmarks such as Hornelen, North Europe's tallest sea cliff
More Details
Norwegian Fjords & Mighty Waterfalls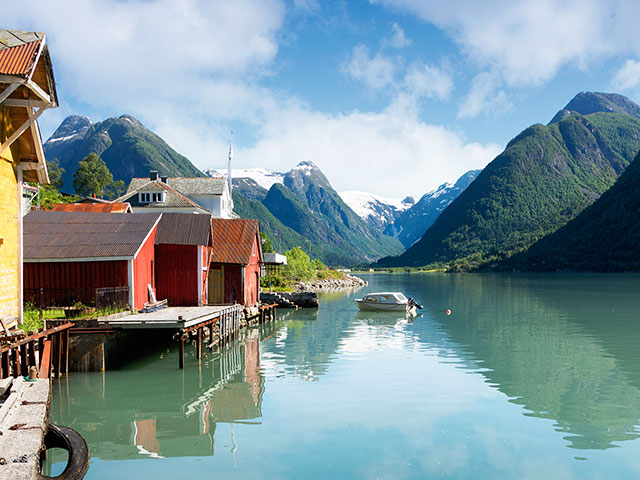 This visit to Norway's fjordland in the spring is a chance to experience the unique seasonal wonder of some of the region's most scenic waterways and landscapes.
More Details
Norwegian Fjords & Mighty Waterfalls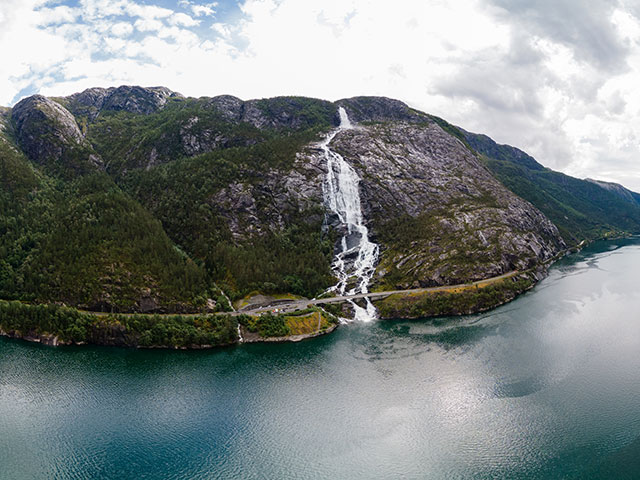 Braemar will take you to watch the powerful, tumbling waters of the Langfoss and Fureberg waterfalls, on diversions into Akrafjord and Maurangerfjord; to see Hornelen, Europe's highest sea cliff
More Details
Terms & Conditions
These Terms and Conditions are in addition to Fred. Olsen Cruise Lines' (FOCL) standard Terms and Conditions, which are available on request. Both must be read before booking. Fares are per person, based on standard occupancy of the lead-in cabin of named category, subject to availability. 'PP' is per person. Information shown is correct at time of going to print (November 2020), but fares are capacity controlled and may change at any time. Call for latest prices. All offers may be withdrawn or amended at any time without prior notice, cannot be combined, are subject to availability and cannot be applied retrospectively. Cruise descriptions (and images in the email) include optional, chargeable experiences that may be enjoyed independently and/or with optional Fred. Olsen Shore Tours. Shore Tours are subject to availability and service operation. We reserve the right to amend itineraries for operational reasons. Some ports may be at anchor, intermediate days are at sea. E&OE. In addition to above:
FREE All Inclusive Drinks Upgrade: offer applicable on selected sailings. Free drinks upgrade package comprises of selected house beers, wines, spirits and soft drinks – for terms & conditions, click here. Not combinable with any other offer, including, but not limited to Solo offers, Saver Fares - with the exception of Enjoyment Promise. E&OE.
FREE On Board Spend £20 per person per night: On Board Spend amount is £20 per person per night, determined by the total duration of the cruise, and applies to a maximum of two guests per cabin. Spend is non transferable and no refunds will be given for the credit amount shown. No cash alternative will be given for unused Spend. Complimentary or chargeable upgrades will not alter the On Board Spend value, where applicable. E&OE