Singles Cruise Information

Cruising with Fred. Olsen is perfect for solo travellers. Our smaller ships are easy to navigate and offer a warm, welcoming and friendly atmosphere. It is easy to meet, get to know and make friends as you explore the world with like-minded guests. We create special opportunities for single cruise guests, social occasions such as welcome drinks parties and mixed dining tables, and make exploration ashore an exciting, rewarding and memorable experience, whether its independently or on one of our shore tours.
"Fred Olsen crew are very kind friendly and nothing is too much trouble and as a single traveller I always feel very comfortable." - Independent Feefo Review
"I now travel as a single person. I do not look at any other cruise company brochure as Fred. Olsen treat me with courtesy and respect and additionally I have thoroughly enjoyed the itineraries of all the cruises I have done with them." - Independent Feefo Review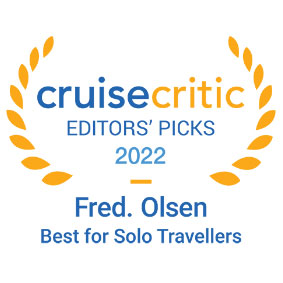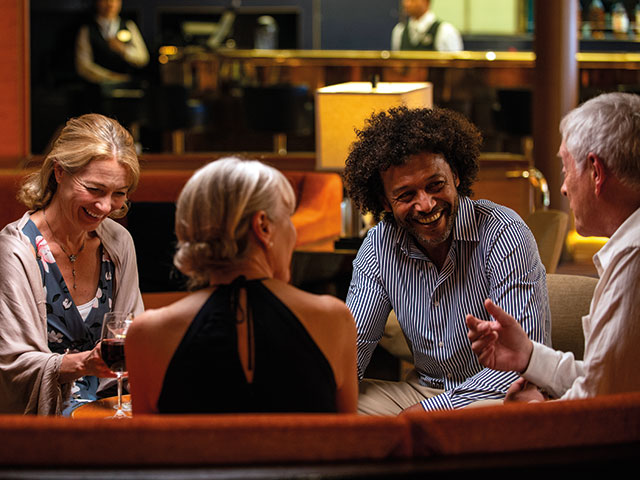 What can I expect as a solo traveller?
As a solo traveller, you can expect to feel right at home on a Fred. Olsen ship from the moment you board. Our friendly, smiling crew will greet you, make you feel welcome and do everything they can to ensure you settle in and relax.
Once you've settled in, you'll be invited to meet with fellow, like-minded cruisers at a Solo Travellers meeting, details of which will be listed in your Daily Times, to get to know those on board with you, form friendships and perhaps plan your adventures ahead together.
Each day of your cruise will be a sociable affair, with plenty of opportunities to catch-up with other guests at your ship's bars and lounges, by the pool or at an arts and crafts class perhaps, whilst evening dining is enjoyed on mixed group tables. If you love to dance, then our friendly and knowledgeable Dance Hosts will whisk you around the dance floor, as they'll be on hand to make sure you are well looked after.
Whatever you choose to do, you can be assured that you'll always be looked after and in good company.
What can I expect going ashore?
At Fred. Olsen, we make exploring ashore easy for our solo travellers.
You can join friendly, knowledgeable expert guides on our Shore Tours to discover the very best of each destination, by not only seeing their highlights but also delving deeper into them, to learn of their history, cultural influences or what makes their natural beauty so spectacular.
Alternatively, guests can choose to explore independently. Our team are happy to help solo guests stroll into the heart of the destination and advise them of some of the 'must-see' sights and highlights to seek-out during their day of discovery.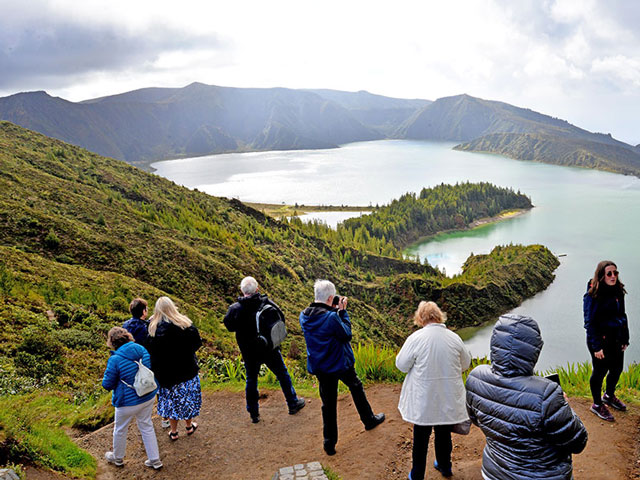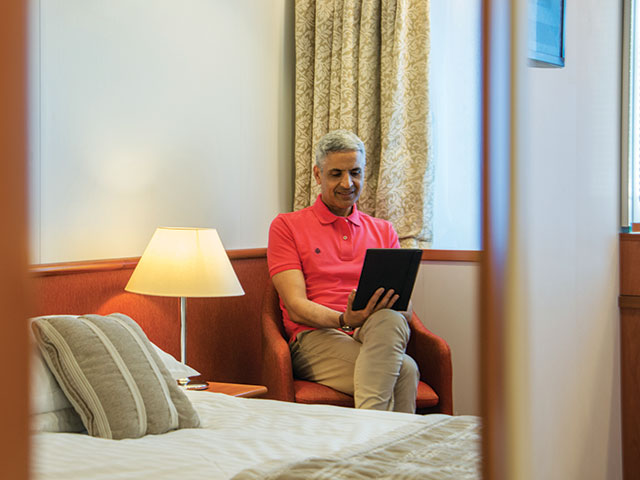 Our Solo Cabins
Across Fred. Olsen's fleet of smaller ships, single cruise guests have a great selection of accomodation to choose from. For the ultimate cruise experience, there are elegant Single Balcony Suites offering the most space of all the accommodation available. Single Ocean View Cabins feature windows that bathe the rooms in natural light and provide wonderful sea views. Meanwhile, there is the option of cosy Single Interior Cabins too.
Every Single Cabin or Suite has all the amenities a single cruise guest could need during their time on board, ensuring you're in for a relaxing stay, enjoyed in comfort and ample space, whichever accomodation type you choose.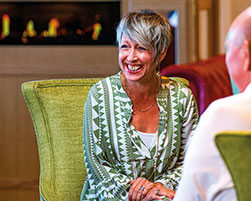 Are you looking for cruise inspiration?
If you are thinking about a solo holiday and not sure where to start, we have put together a handy index to show different factors of worldwide destinations that you may consider when picking your next travel destination.