Activities and Entertainment

Daytime Activites
A Fred. Olsen cruise is about making the most of your time away from it all. This is why we provide a variety of experiences, events and classes for our guests, to ensure that every day enjoyed on board our smaller ships is as rewarding, varied and memorable as possible.
Activities vary from cruise to cruise, and are highlighted each day in your copy of The Daily Times. They could include insightful lectures from expert guest speakers; engaging arts and crafts sessions, such as watercolour tutorials; dancing and singing lessons; and much more.
On Bolette and Borealis, cookery demonstrations from our expert chefs showcase their skills and teach you how to make your favourite Fred. Olsen dishes at home.
Find out more below about some the highlights.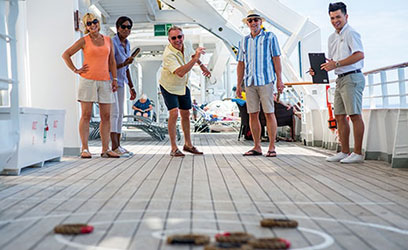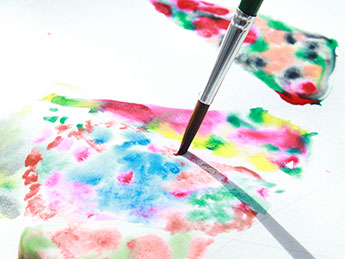 Art & Craft Classes
Art and Craft Classes, taught by our talented crews and expert hosts, offer guests a chance to get 'hands on' and show off their creative side whilst enjoying one of their existing hobbies, or perhaps discovering something new.[ReadMore]
The classes on offer differ daily and from cruise to cruise, and could include watercolour, wood or tile painting classes, jewelery or card making, patchwork or sewing, and much more, so guests can be sure of a wide variety of offerings.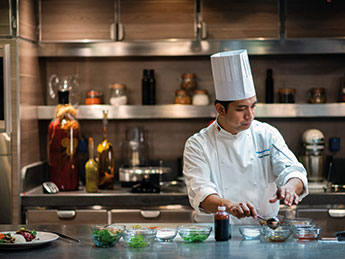 Cookery Demonstrations
On board Bolette and Borealis, our expert chefs and teams from the Galley host cooking demonstrations to showcase their culinary craft and provide a taste of the skill and passion that goes into every meal served at our dining venues.[ReadMore]
Guests can take a seat at the spacious Auditorium to watch, listen and learn how to make some of their favourite Fred. Olsen dishes, as the chefs take them through each step of their creation, from preparation to plate.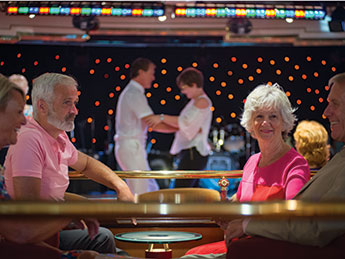 Dance Classes
For many of our guests, the time spent on the dancefloor is one of the highlights of their days on board our smaller ships. So its no wonder that our Dance Classes – hosted by our wonderful Entertainment teams – always prove popular.[ReadMore]
Our instructors teach a variety of dancing styles, from line dancing to ballroom and sequence dancing, helping guests to learn and perfect their steps and moves before they head for their ship's lounges in the evening to dance the night away.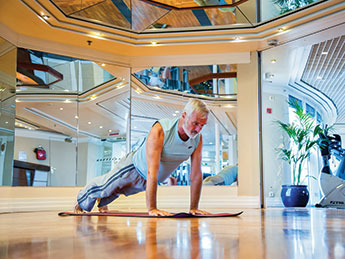 Fitness Classes
Whilst a Fred. Olsen cruise is about relaxing and enjoying some time away from daily life, we understand that many of our guests like to continue their fitness routine even when they're on board our smaller ships.[ReadMore]
This is why our ships feature fully-equipped Fitness Centres, and we offer a wide range of complimentary fitness classes - perfect for beginners and experience gym-goers alike - too. Guests can join our instructors for Pilates, Yoga, Fitball and much more, and all at no extra cost.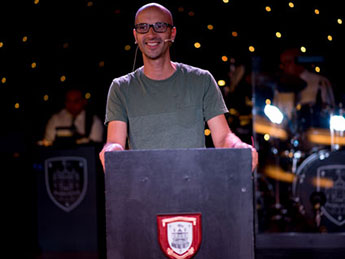 Guest Speakers
We're often joined on board our ships by port experts and guest speakers to talk our guests through a range of subjects and topics, such as history, geography, aviation, wine tasting and foods of the world.[ReadMore]
On all cruises our informative Port Talks will be available for our guests to enjoy in preparation for arrival into each port. Our knowledgable lecturers share information to help guests make the most of their time ashore, while on some sailings, there are lectures that delve deeper into specific destinations on the itinerary too.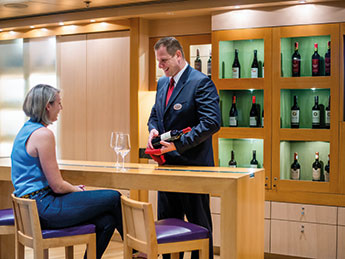 Tasting Events
Hosted by our Sommeliers, Tasting Sessions* on board our smaller ships offer a fascinating insight into the production processes, scents and flavours of some of the world's finest tipples.[ReadMore]
The Tasting Sessions on your cruise could include opportunities to sample everything from delicious wines and Champagne to whiskey and a range of spirits, while occasionally our experts will also teach you the art of pairing food and drink to create combinations that perfectly blend the nuances of their flavour.
*To join our Tasting Sessions, there is an additional charge and this can vary on the type tastings on offer, full details can be found in your Daily Times once on board.
Evening entertainment
Night time entertainment is a high point of any Fred. Olsen cruise. When the lights go down, we'll treat you to a selection of live shows ranging from music and cabaret to quick-fire stand-up comedy. Just relax, sit back and enjoy the fabulous acts with your favourite tipple or cocktail.
Following the show, you can stroll under the stars on deck, or dance the night away to tunes performed by your ship's resident band. And with our fabulous Dance Hosts, no-one goes too long without a dance partner.
Find out more about our evening highlights below.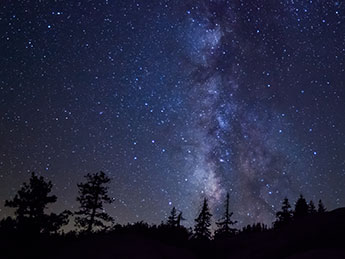 Star Gazing
When you're at sea, away from any light pollution, the skies are clear and the weather is just right, being on board a Fred. Olsen cruise can present the perfect opportunity for unforgettable star gazing experiences.[ReadMore]
On a couple of evenings per cruise, Bridge Officers and Entertainment crew take guests out on deck to look out for, and talk about, the stars and constellations illuminating the night sky.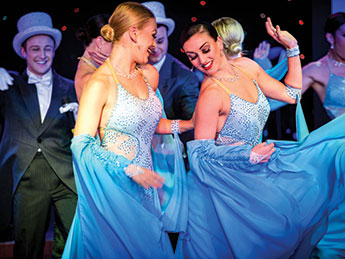 Resident Show Company
Every evening our smaller ships come alive with the bright lights, colourful sights and wonderful sounds of live entertainment provided by the incredible singers, dancers and actors of our multi-talented resident show companies.[ReadMore]
At the main entertainment venue on board their Fred. Olsen ship, guests can take a seat, settle in and simply enjoy extravaganzas of song, dance, music, cabaret and theatre in the company of loved ones, friends and fellow guests.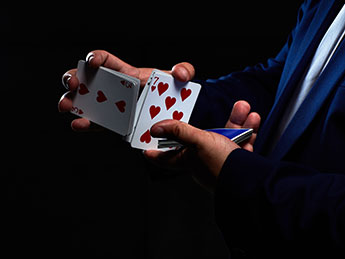 Headline Acts
Alongside our resident show companies, guest performers and headline acts such as vocalists, comedians and magicians are also on hand to showcase their talents and entertain with very special performances in our Neptune Lounges.[ReadMore]
Guests could take a seat and enjoy the sounds of classical piano over a glass of their favourite drink; dance the night away to music provided by a DJ or live singer; and much more, all in the comfort of our stylish and spacious bars and lounges.