Here at Fred. Olsen Cruise Lines, people are at the heart of everything we do and that's why we're proud to be an award-winning cruise line, voted for by those who are the best judges of how we're doing- our guests and travel industry experts!
We're delighted that the hard work and dedication of our team has been recognised through many awards in recent years and we'd love your support to help us bring even more home.
We'd love your support!
We're thrilled to announce that we have been nominated for 'Best No-Fly Cruise Line' in the British Travel Awards.
This award is decided by those who matter the most- you! What's even better is that by casting your votes, you'll automatically be entered into prize draws where you could win a range of prizes.
British Travel Awards 2022
We're really pleased to have been nominated for 'Best No-Fly Cruise Line' at the prestigious British Travel Awards 2022. Voting is open until the 9th of October 2022 and we would appreciate your support in helping us bring this award home. Once you've registered your vote, you will be automatically entered into a prize draw and have the chance to win any one of their amazing prizes on offer!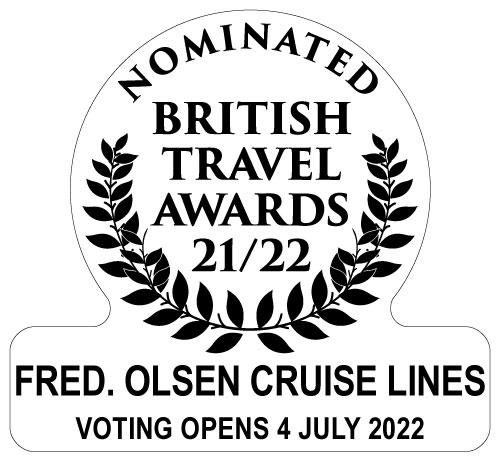 2021
2021 Awards:
'Best ex UK Specialist' at the Cruise Adviser Awards
'Best Cruise Line' in the Group Leisure & Travel Awards
'Favourite Specialist Cruise Line' at The Wave Awards
Highly Commended in the 'Best for Solos' category at The Wave Awards
'Best Brand Partnership' at The Wave Awards
2020
2020 Awards:
'Best Ocean Cruise Line' at the Silver Travel Advisor awards
'Best Cruise Line Operator for Groups' in the 2020 Group Travel Awards
'Best Cruise Line' in the Group Leisure & Travel Awards Awards
Cruise Critic UK Cruisers' Choice award Balmoral won 'Best Overall' and 'Best Dining' in the mid-size ship category
'Best use of Social Media' Travolution Awards
'Best use of Social Media' Covid Comms Awards
'Customers at the Heart of everything' UK Customer Experience Awards
Feefo's five-star 'Gold Trusted Service' award
2019
2019 Awards:
'Best Cruise Lines for Groups' by Group Leisure & Travel magazine
'Best Mid Size Ship Overall (Balmoral)' in Cruise Critic's '2019 UK Cruisers' Choice Awards'
'Best Dining for Mid Size Ship (Balmoral)' in Cruise Critic's '2019 UK Cruisers' Choice Awards'
'Best Cruise Line Operator for Groups' in the 2019 Group Travel Awards
'Gold Trusted Service Award' from independent review site Feefo (for the sixth year running)
'Best Ocean Cruise Line' at the 'Silver Travel Awards 2019' (for the fourth year running)
'Best for Itineraries' in the Cruise Critic 'UK editors' picks 2019
2018
2018 Awards:
'Best Cruise Lines for Groups' by Group Leisure & Travel magazine
'Best for Entertainment' in Cruise Critic's '2018 UK Cruisers' Choice Awards'
'Best for Solo Travellers' at 'The Wave Awards 2018'
'Gold Trusted Service Award' from independent review site Feefo (for the fifth year running)
'Best Ocean Cruise Line' at the 'Silver Travel Awards 2018' (for the third year running)
'Best for Shore Excursions' in the Cruise Critic 'UK editors' picks 2018'
'Best for Itineraries' in the Cruise Critic 'UK editors' picks 2018
2017
2017 Awards:

'Best for Itineraries' in the Cruise Critic 'UK Editor's Picks Awards 2017' (for the third year running)
'Best for Solo Travellers' in the Cruise Critic 'UK Editor's Picks Awards 2017'
'Best Cruise Line' in the '2017 Silver Travel Awards'
'Best Cruise Line Operator for Groups' in the '2017 Group Travel Awards' (for the third year running)
2016
2016 Awards:
• 'Best Cruise Line' in the '2016 Silver Travel Awards'
• 'Best Cruise Line Operator for Groups' in the '2016 Group Travel Awards'.
• 'Feefo Gold Trusted Merchant Accreditation'
• 'Best for Itineraries' in the Cruise Critic 'UK Editor's Picks Awards 2016' (for the second year running)
2015
2015 Awards:
• 'Best Cruise Line Operator for Groups' in the '2015 Group Travel Awards'.
• 'Feefo Gold Trusted Merchant Accreditation'
• 'Best Cruise Line for Itineraries' in the Cruise Critic's 'UK Editor's Picks Awards'
• 'Britain's Best Cruise Line for Food' in the Holiday and Cruise Channel's 'Telly Awards'
• Balmoral won 'Best for Shore Excursions' (Mid-Size Category) in the Cruise Critic's 'UK Cruisers' Choice Awards 2015'
• Balmoral won 'Best for Value' (Mid-Size Category) in the Cruise Critic's 'UK Cruisers' Choice Awards 2015'
• Black Watch won 'Best for Service' (Small Ship Category) in the Cruise Critic's 'UK Cruisers' Choice Awards 2015'
• Black Watch won 'Best for Shore Excursions' (Small Ship Category) in the 'Cruise Critic's 'UK Cruisers' Choice Awards 2015'
• Black Watch won 'Best for Value' (Small Ship Category) in the Cruise Critic's 'UK Cruisers' Choice Awards 2015'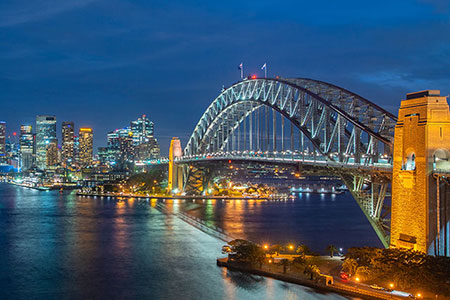 Search by Destination
Search all Cruises