The Aurora Borealis - Mother Nature's ultimate light show!
The sensational Aurora Borealis is one of Mother Nature's most awe-inspiring phenomena, a magical multi-coloured light show that presents those lucky enough to witness this simply unforgettable, must-see spectacle with memories that will last forever. [ReadMoreMob]
With Fred. Olsen, you can go in search of the Aurora on a selection of specially timed Northern Lights cruises from southern and northern UK departures ports that offer the best chances to see dancing ribbons of green, blue and pink illuminating the skies above Arctic Norway's wonderland of remote islands, towering mountains and stunning glaciers.
Presenting opportunities to explore flawless Arctic wilderness on exhilarating snowmobiling or husky sledding adventures; immerse yourself in authentic Sami Culture, visit an Ice Hotel; and much more too, Northern Lights cruise holidays always sell-out quickly, so be sure to book now and secure your chance to seek-out the Aurora Borealis with Fred. Olsen.
Arctic Norway, The Olsen Way
Our Arctic Norway cruises are hand-crafted to show you the very best of this stunning region, whether this be docking closer to interesting towns, or scenic cruising past ice-capped northern fjords. And our curated programme of excursions offer authentic Arctic experiences for the most avid travel enthusiast.
Chasing the Northern Lights
Expert guides will take you to the best local spots, amid beautiful landscapes, perfect for seeking out the elusive Aurora Borealis.
Husky Sled Riding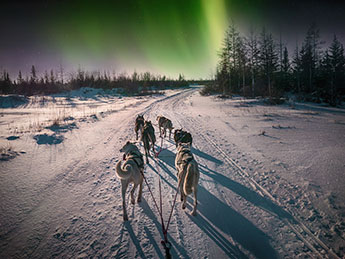 Husky sledding is the ultimate Arctic experience. Take an exhilarating ride through snow covered pine forests before learning how these magnificent creatures are trained.
Whale Watching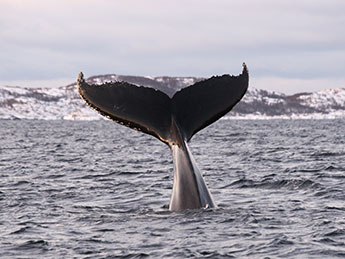 Surrounded by stunning arctic landscapes, get closer to magnificent Humpback and Orca Whales, listening out for their otherwordly calls echoing around you.
Winter Kayaking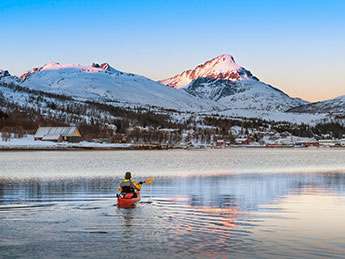 Experience glassy waters and unspoilt views of the Arctic from a kayak for a different and fascinating perspective of this beautiful part of the world from the water.
Sami Experience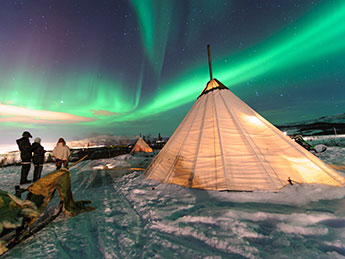 Experience life as one of the Sami people and their deep connection to nature, where reindeer and traditional costumes are an integral part of their culture.
There are no cruises that match your selection. Please clear the filters and try with different or fewer options.
"Lovely relaxing cruise beautiful scenery, a great chance to see the Northern Lights". Independent Feefo Review
"Some magical sailing from the Scottish Islands in perfect weather to the Northern Lights in Tromso". Independent Feefo Review
"We travelled to Norway with Fred. for the Northern Lights - it was fabulous!!" Independent Feefo Review
"Good ports of call and seeing the Northern Lights on two nights was fantastic". Independent Feefo Review
Northern Lights