The Aurora Borealis - Mother Nature's ultimate light show!
The sensational Aurora Borealis is one of Mother Nature's most awe-inspiring phenomena, a magical multi-coloured light show that presents those lucky enough to witness this simply unforgettable, must-see spectacle with memories that will last forever. [ReadMoreMob]
With Fred. Olsen, you can go in search of the Aurora on a selection of specially timed Northern Lights cruises from southern and northern UK departures ports that offer the best chances to see dancing ribbons of green, blue and pink illuminating the skies above Arctic Norway's wonderland of remote islands, towering mountains and stunning glaciers.
Presenting opportunities to explore flawless Arctic wilderness on exhilarating snowmobiling or husky sledding adventures; immerse yourself in authentic Sami Culture, visit an Ice Hotel; and much more too, Northern Lights cruise holidays always sell-out quickly, so be sure to book now and secure your chance to seek-out the Aurora Borealis with Fred. Olsen.
Arctic, The Olsen Way
Hand-crafted Arctic Cruises
Our Arctic Norway cruises are hand-crafted to show you the very best of this stunning region, whether this be docking closer to interesting towns, or scenic cruising past ice-capped northern fjords. And our curated programme of excursions offer authentic Arctic experiences for the most avid travel enthusiast.
Chasing the Northern Lights
Expert guides will take you to the best local spots, amid beautiful landscapes, perfect for seeking out the elusive Aurora Borealis.
Husky Sled Riding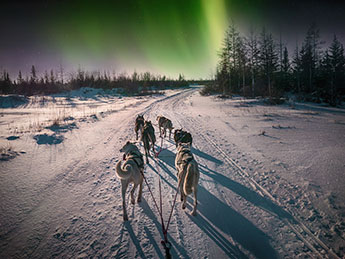 Husky sledding is the ultimate Arctic experience. Take an exhilarating ride through snow covered pine forests before learning how these magnificent creatures are trained.
Whale Watching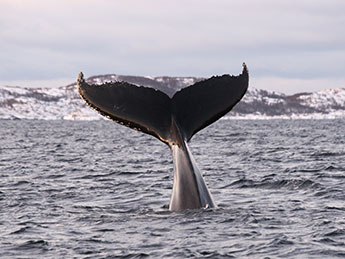 Surrounded by stunning arctic landscapes, get closer to magnificent Humpback and Orca Whales, listening out for their otherwordly calls echoing around you.
Winter Kayaking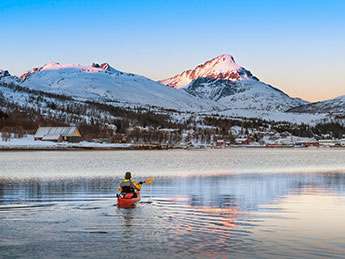 Experience glassy waters and unspoilt views of the Arctic from a kayak for a different and fascinating perspective of this beautiful part of the world from the water.
Sami Experience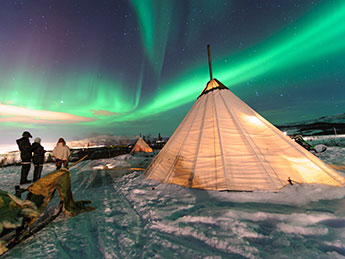 Experience life as one of the Sami people and their deep connection to nature, where reindeer and traditional costumes are an integral part of their culture.
There are no cruises that match your selection. Please clear the filters and try with different or fewer options.
As part of our Northern Lights cruises, our new programme of on board activities allows guests to discover real in-sights about the culture and nature of the places we are visiting, so you can arrive in each destination fully prepared to get the most out of of your visit.
Take a look at the below for a taste of the wonderful activities which may be available on each of our Northern Lights cruises: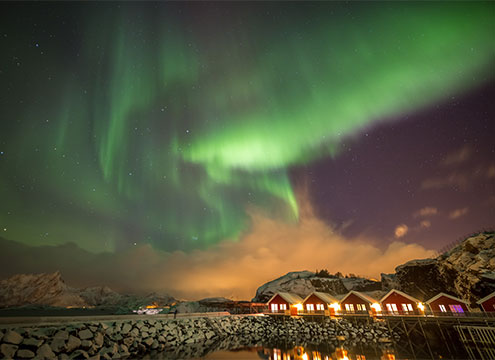 Itinerary Insights
Our Journey Planners have carefully curated a programme of events throughout your cruise, with special guest speakers selected for their expertise and knowledge about local wildlife, culture and traditions, to give you a deeper understanding of each of the destinations we will be visiting. On all our Northern Lights cruises we will of course go in search of the elusive Aurora Borealis, and there will be plenty of opportunities to wrap up warm and join our team out on deck to hopefully catch a glimpse of Mother Nature's most imitable light show!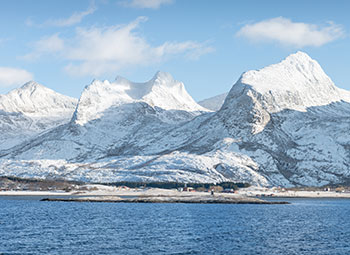 Scenic Discoveries
Our Scenic Discoveries are designed to allow you to enjoy seeing the world from a unique perspective of our ship. On your cruise, soak up the scenic sights on offer on your unique itinerary - this could be the majestic peaks of the Seven Sisters Mountains, the astonishing natural wonder of Torghatten Mountain, or joining in the fun and festivities of a traditional ceremony out on deck as we cross into the Arctic Circle.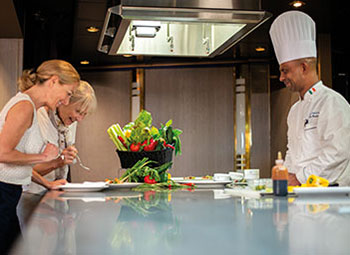 Treats of the Region
As we explore your cruise itinerary together, you'll be able to sample various treats of the region in our on board restaurants - trying out local delicacies, with options for both lunch and dinner. Our talented Chefs and their teams will also provide cookery demonstrations throughout your cruise, where you will learn to recreate traditional dishes such as Lapskaus; a winter warming beef and vegetable stew, Kjøttkaker; famous Norwegian meatballs or even Serinakaker; a delicious butter cookie which is a staple in Norway at Christmas time.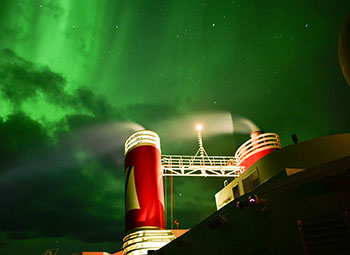 The Sky at Sea
There's very little in the natural world more beautiful than a clear night sky, sunrise or sunset seen from sea. Take the opportunity to join our fitness team for a relaxing sunrise Yoga or Pilates class, or wrap up warm with a hot chocolate in hand and head out on deck for a chance to catch a glimpse of the famously elusive Northern Lights!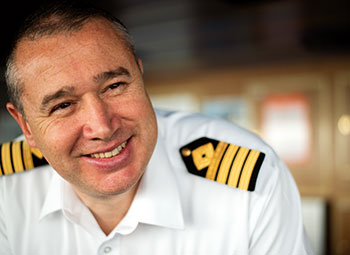 The Ship and Sea
We know a lot of our guests are curious about what it takes to operate a cruise, or find out what it's like to call our cruise ships 'Home', so join us for our Audience with... sessions and learn all about what life is like as a member of our Show Company team, or maybe a live Q&A session with the Captain himself!
"Lovely relaxing cruise beautiful scenery, a great chance to see the Northern Lights". Independent Feefo Review
"Some magical sailing from the Scottish Islands in perfect weather to the Northern Lights in Tromso". Independent Feefo Review
"We travelled to Norway with Fred. for the Northern Lights - it was fabulous!!" Independent Feefo Review
"Good ports of call and seeing the Northern Lights on two nights was fantastic". Independent Feefo Review
"Lovely ship, and we saw the Northern Lights display on a number of evenings". Independent Feefo Review
Fabulous cruise to see the Northern Lights!!
Independent Feefo Review

Northern Lights