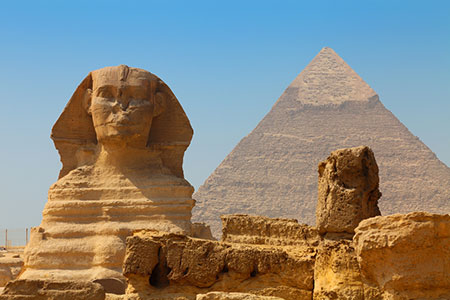 Bounded on the west by the Atlantic Ocean, on the north by the Mediterranean Sea and on the east by the Red Sea and the Indian Ocean, Africa is a vast plateau filled with wonder. Its sheer scale, natural beauty, diverse landscape, vibrant flora and fauna and welcoming people make Africa one of the most exciting and enchanting continents on the planet. [ReadMoreMob]
From the tropical rainforests of Uganda and Zanzibar's pristine coastlines to the rippling dunes of the Namib Desert and the Great Rift Valley's jagged mountains and deep canyons, the continent has a bewildering range of breath-taking scenery. The savannah of the Serengeti, the snow-capped peaks of Kilimanjaro and Cape Town's Table Mountain – all await the intrepid traveller. On the continent where human beings first came into existence, traditions and ancient rites can be found at every turn. From Egypt's pyramids to Bedouin treks and Morocco's Medina, interaction with Old Africa's illuminating past is unavoidable. [ReadMoreDesk]
For many, the continent's safaris are its biggest draw: the possibility of seeing lions, rhinos, hippos, elephants, gorillas, leopards and flamingos in their natural habitat is possibly Africa's greatest asset. An African safari may be viewed as a travel cliché these days, but just watching wild beasts in action in the Masai Mara, or a battle of wits between predator and prey in the Kruger National Park, still has the power to reduce visitors to a state of complete astonishment.
Travelling within Africa can at times be challenging, but one thing is for sure, one cruise to Africa simply isn't enough. The breadth of experiences that await discovery across this mysterious, majestic continent demands any number of journeys through its land.
Cruises to Africa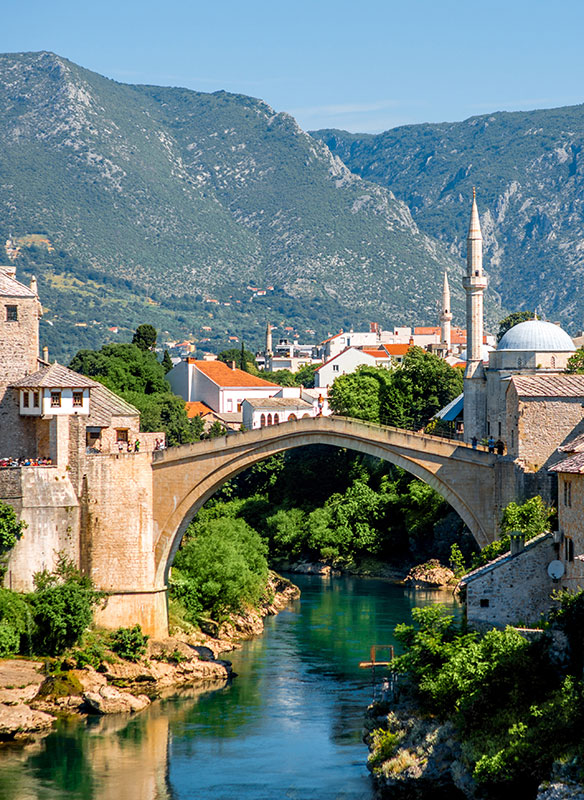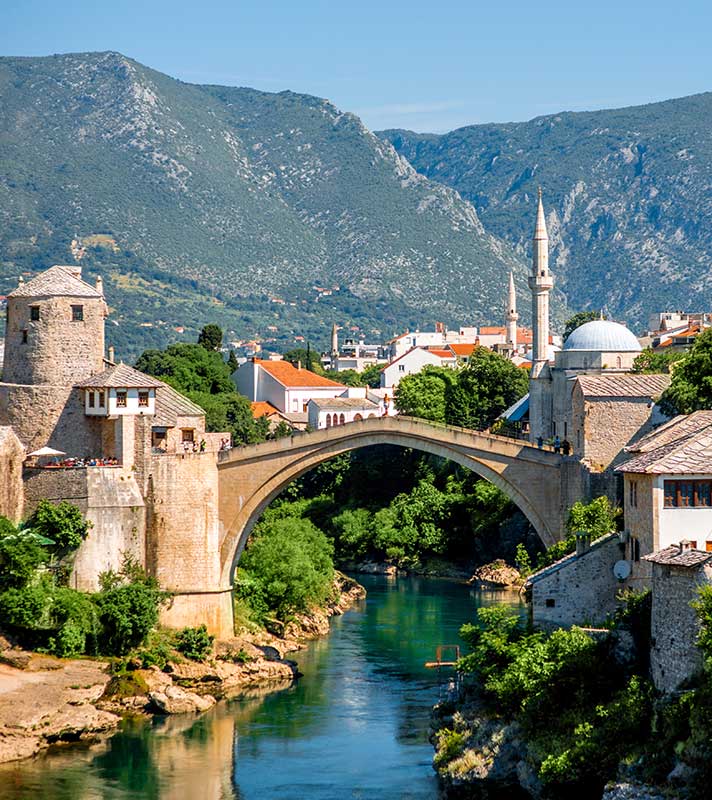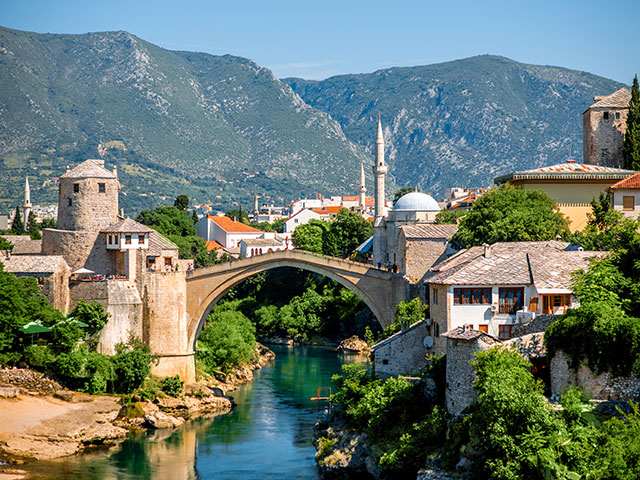 Discovering The Balkans
• T2213
Save to favourites
Southampton
Bolette
Tue 14 Jun 2022
18 nights
Be immersed in centuries of fascinating Balkan history
Take a journey through the eras that shaped the region
See monuments and ruins from the Ottomans, Romans and more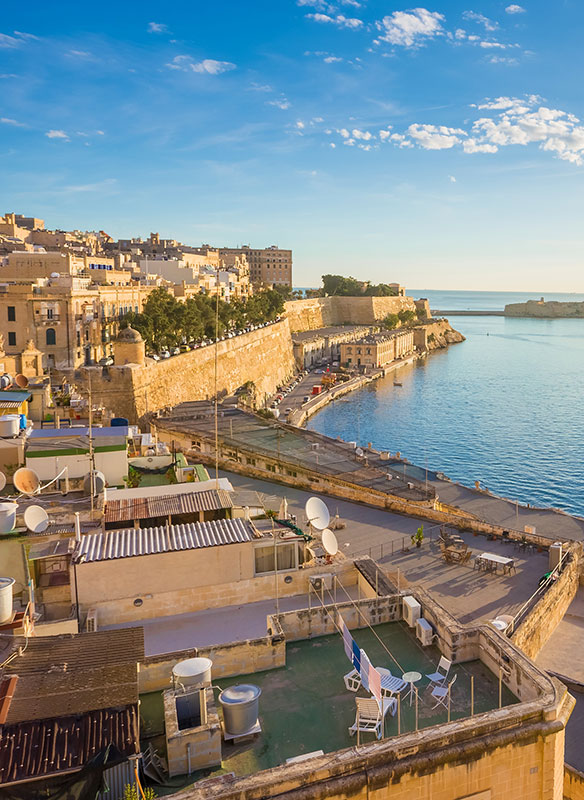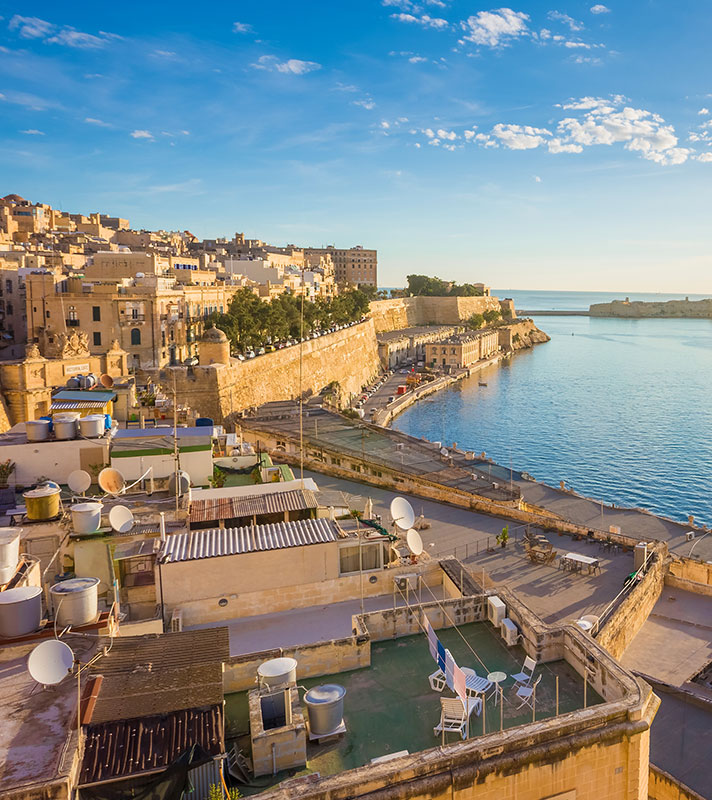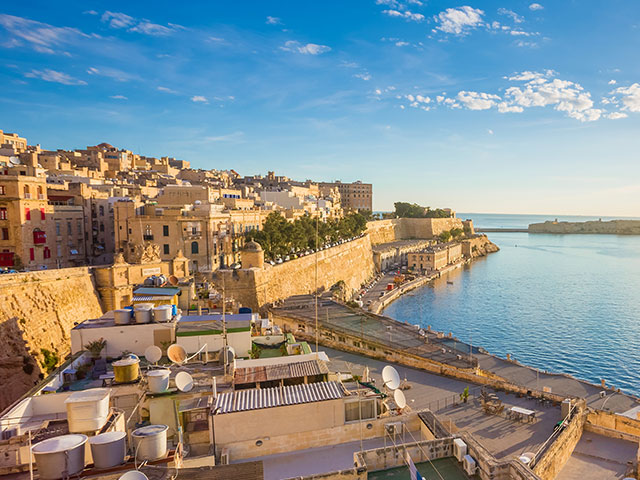 Ancient walls of the Med with Malta
• T2229
Save to favourites
Tilbury
Bolette
Thu 17 Nov 2022
15 nights
Delve into history & culture of the Med
Explore the fortified Castello district in Cagliari
In Melilla visit the fortified Spanish exclave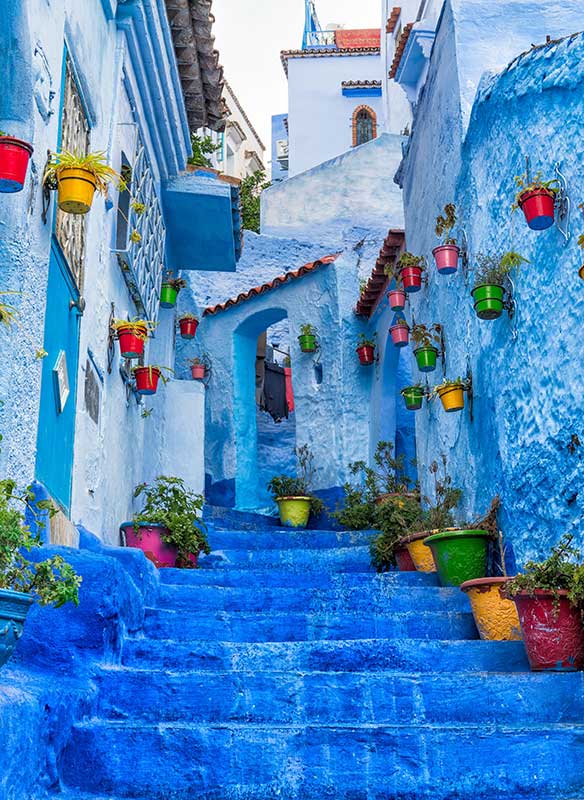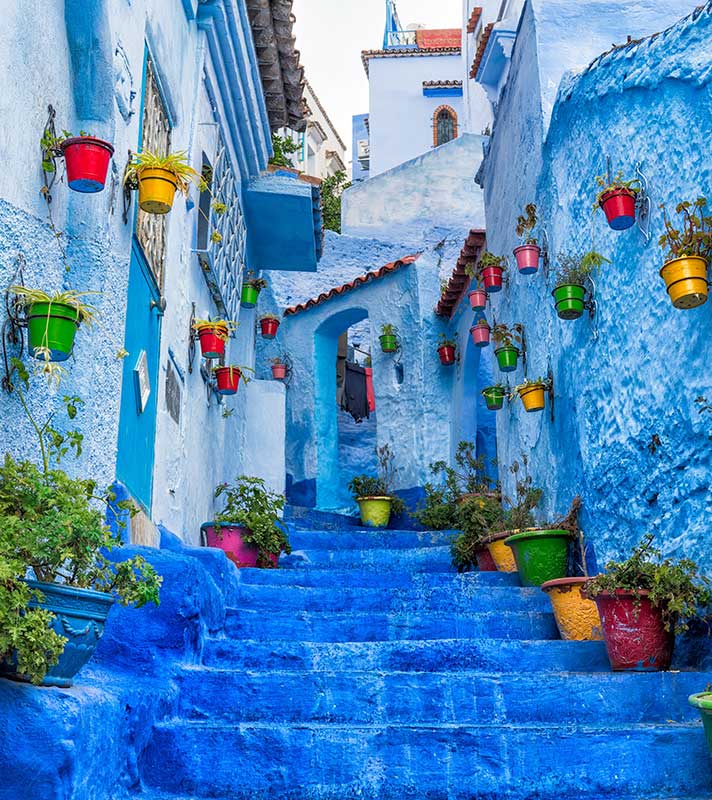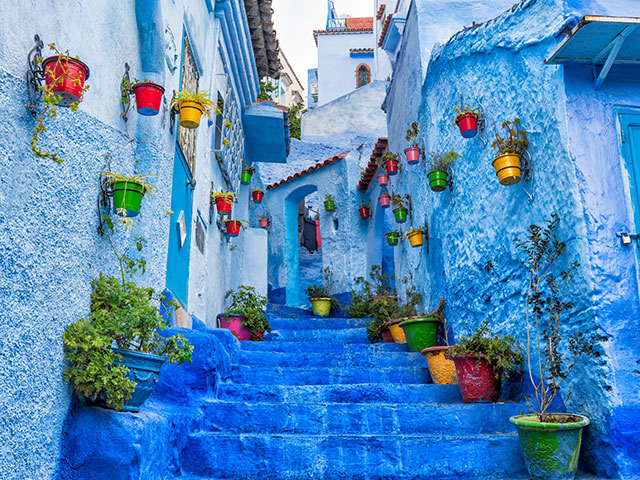 Morocco & Moorish Seville
• M2231
Save to favourites
Southampton
Balmoral
Sat 19 Nov 2022
14 nights
Visit the imperial cities of Marrakech & Rabat
Trek the Atlas Mountains
Explore Moorish architecture at the Alcazar Palace
NB: This cruise will be sailing on board Balmoral
Please call our Reservations Team for latest pricing and availability.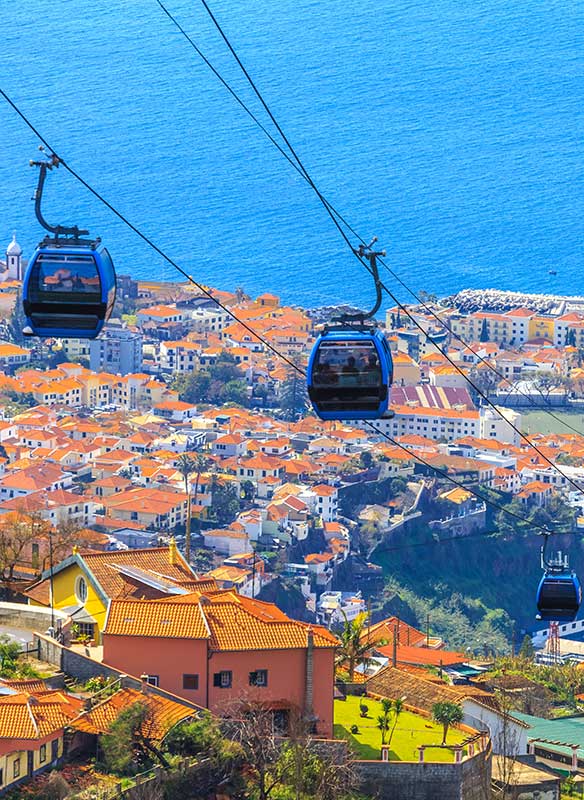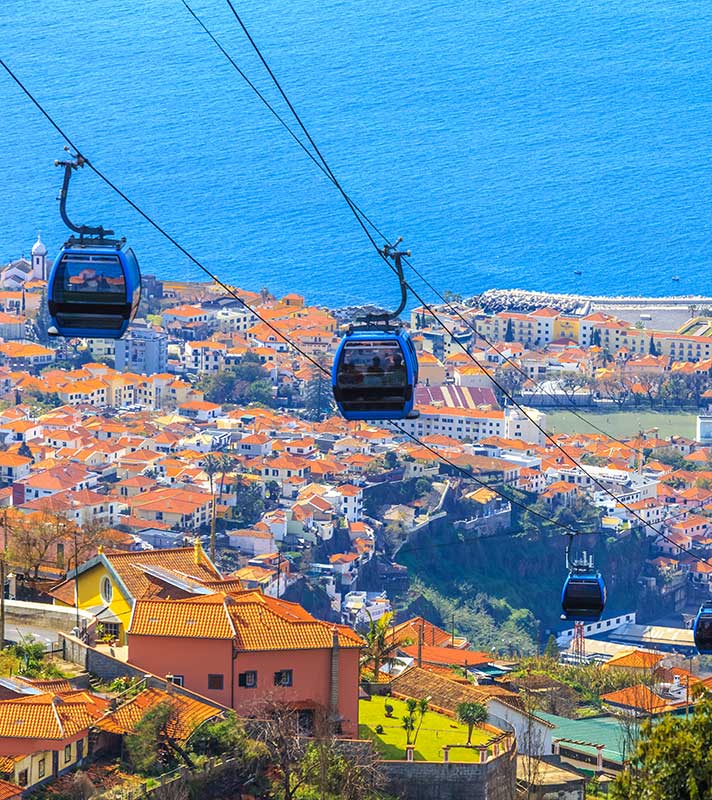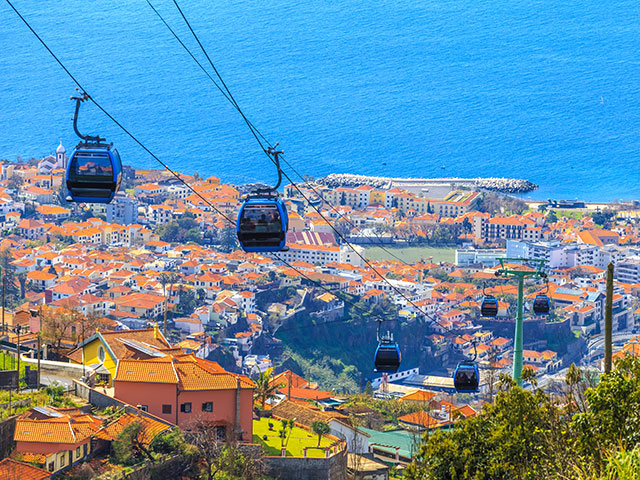 Islands of Cape Verde
• T2230A
Save to favourites
Tilbury
Bolette
Fri 02 Dec 2022
19 nights
Experience the spectacular beauty of glorious islands
Enjoy an authentic taste of Cape Verde
Discover volcanic landscapes and natural wonders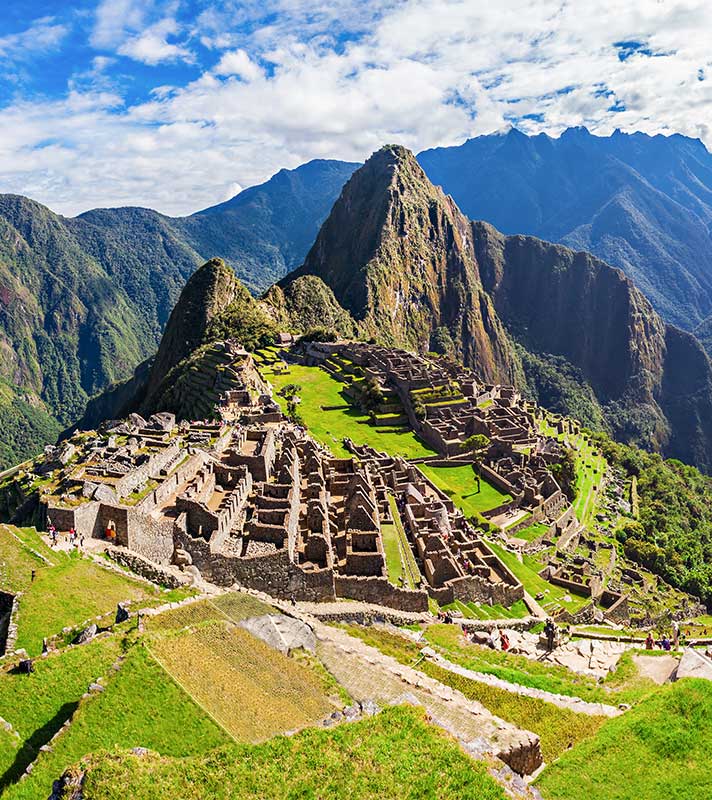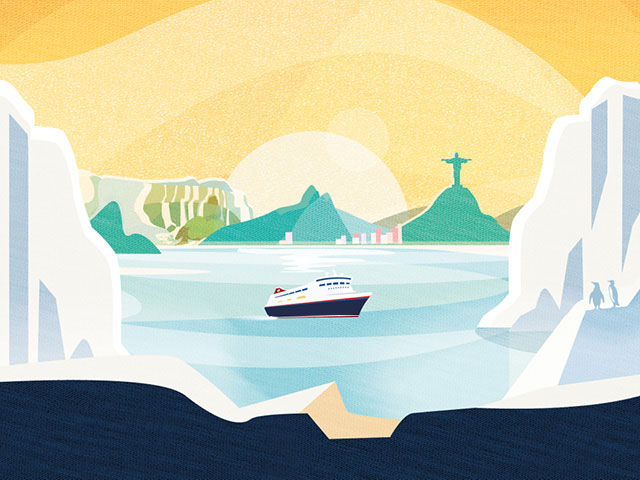 Exploration of South America and the Antarctic
• L2301
Save to favourites
Southampton
Balmoral
Thu 05 Jan 2023
78 nights
An unforgettable South American & Antarctic discovery
Revel in the sights and cultural highlights of iconic cities
Witness the wonders of the Galapagos, Andes and Patagonia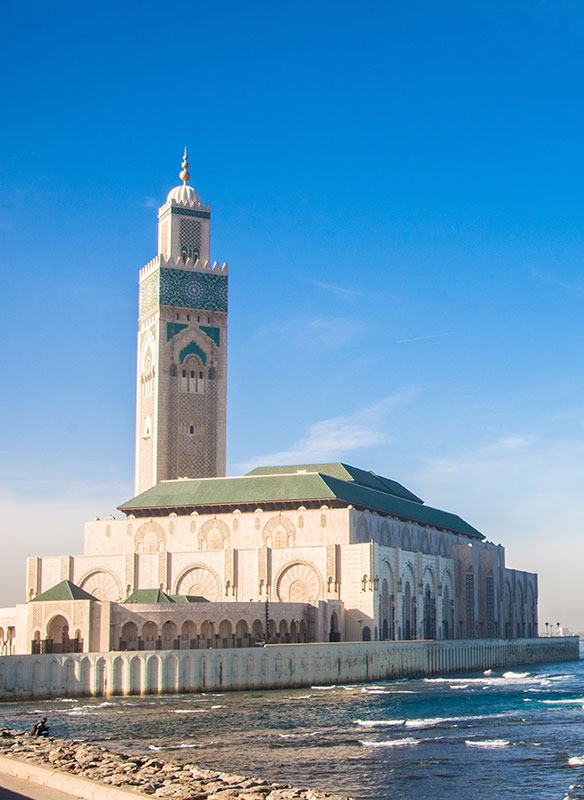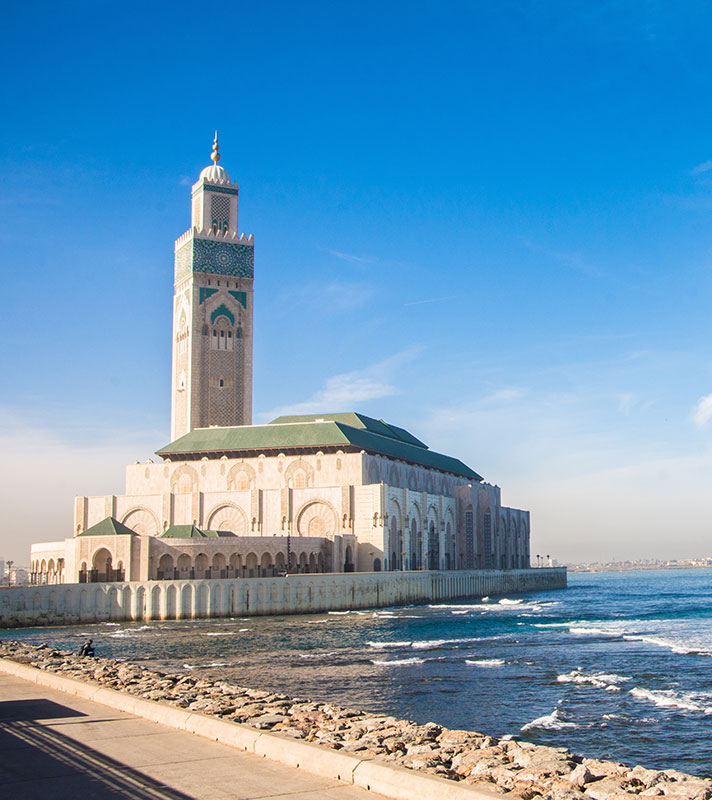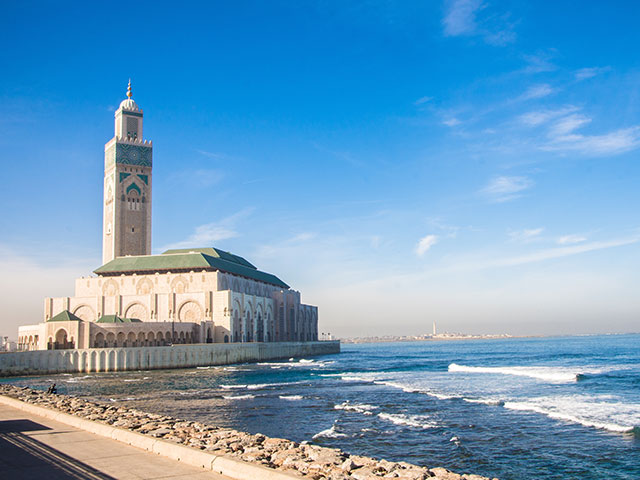 Civilisations of Cape Verde & Morocco
• S2303
Save to favourites
Liverpool
Borealis
Fri 03 Feb 2023
18 nights
Explore the imperial cities of Marrakech & Rabat
Trek through the Atlas Mountains
Discover music & dance styles in Cape Verde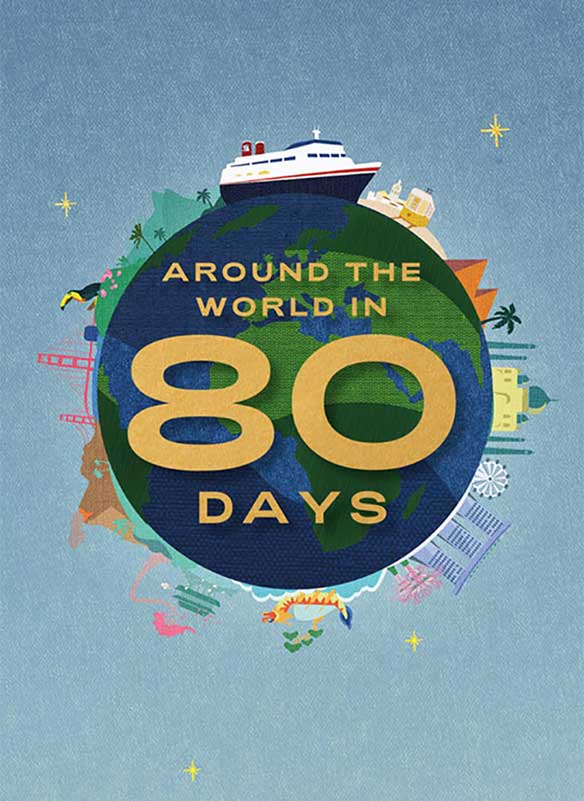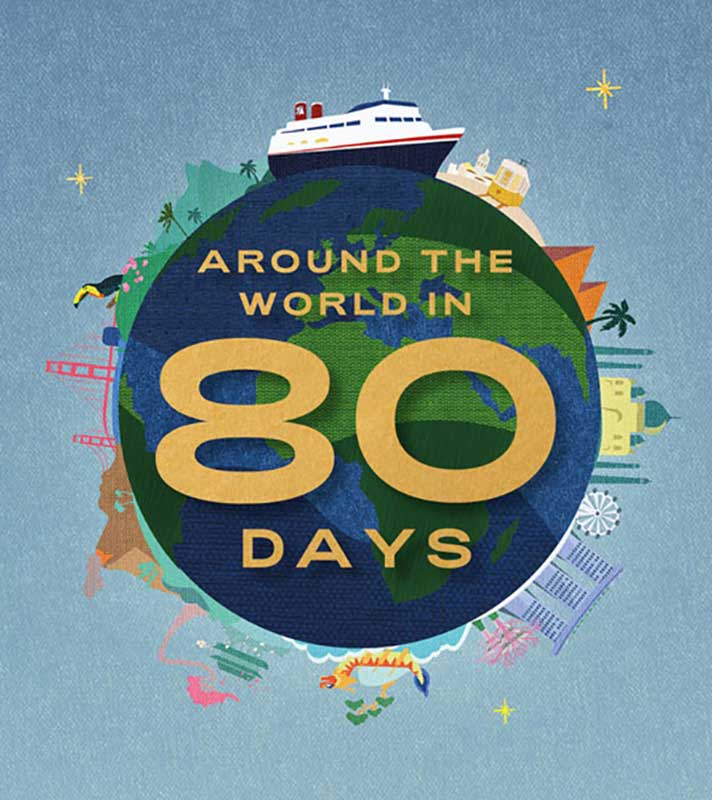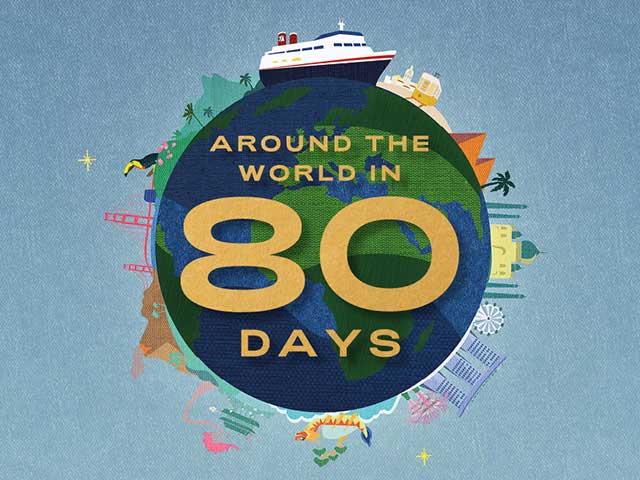 Around the World in 80 Days from Liverpool
• S230405
Save to favourites
Liverpool
Borealis
Tue 21 Feb 2023
81 nights
See Cherry Blossom in bloom in Japan
Experience three Hawaiian Islands
Visit the tomb of Tutankhamun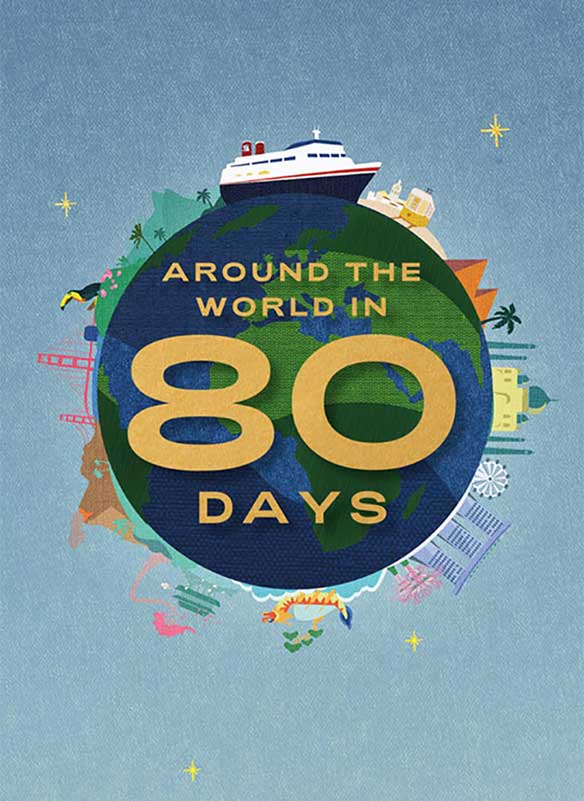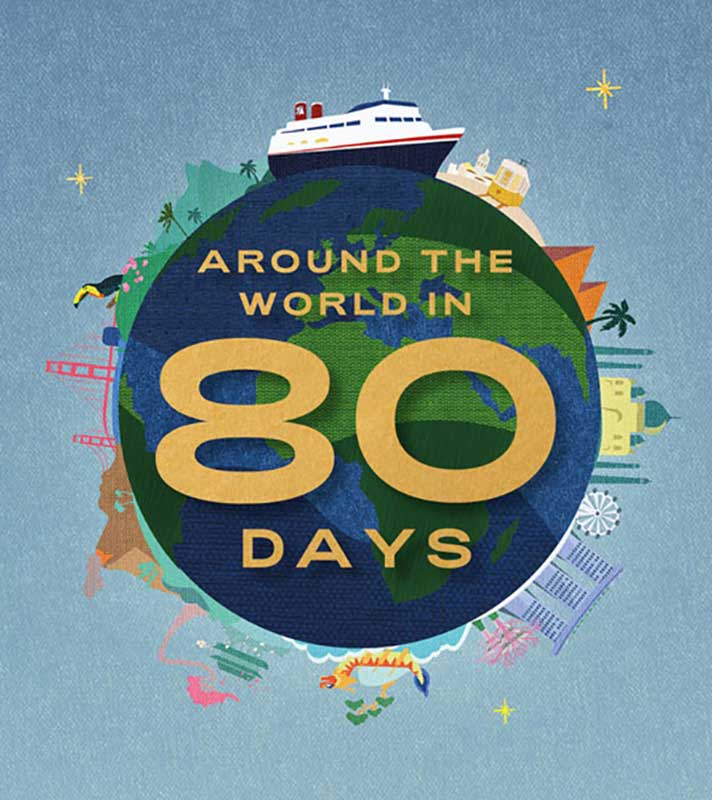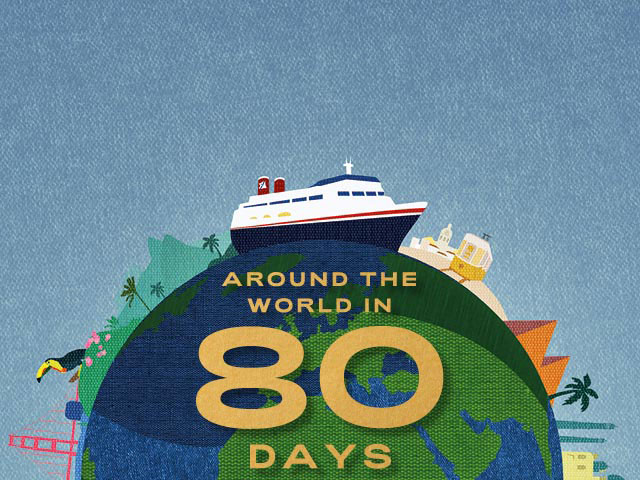 Around the World in 80 Days
• S2305
Save to favourites
Southampton
Borealis
Thu 23 Feb 2023
79 nights
See Cherry Blossom in bloom in Japan
Experience three Hawaiian Islands
Visit the tomb of Tutankhamun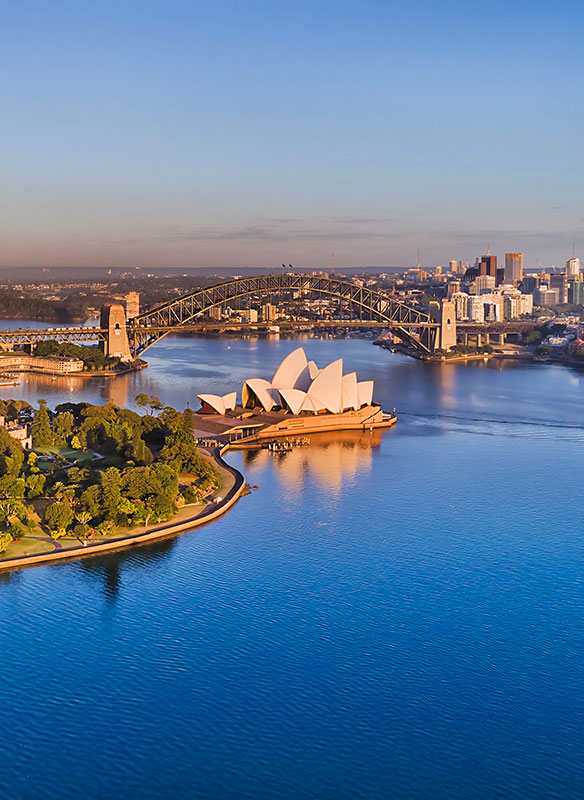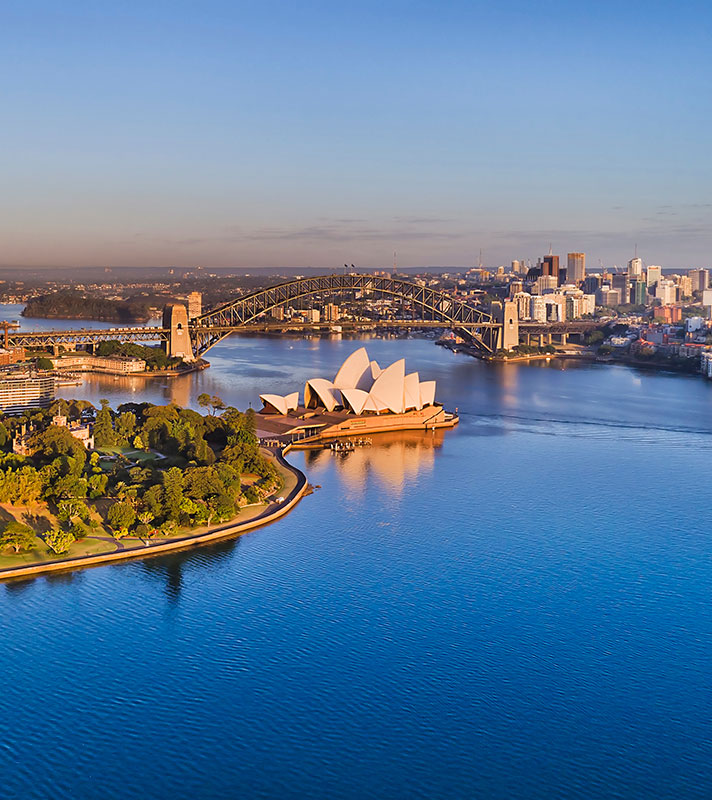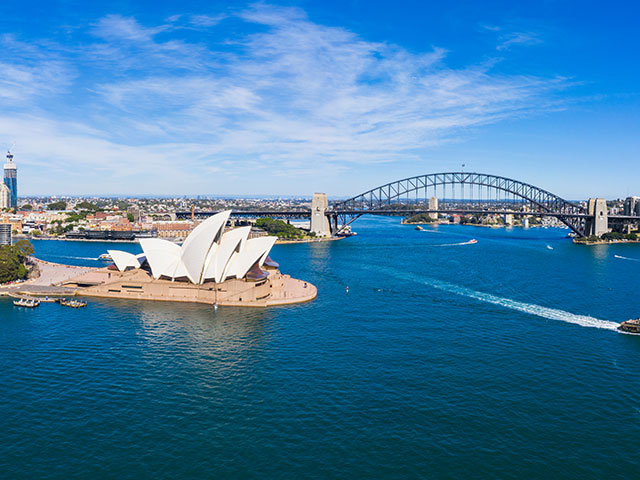 World Cruise to and from Liverpool
• S240107
Save to favourites
Liverpool
Borealis
Fri 05 Jan 2024
105 nights
Experience the thrill of an around the world voyage on Borealis
Discover a mix of cultural, historical and natural wonders across the globe
Find paradise at Pacific Islands; explore Sydney, Singapore and Mumbai; revel in the beauty of New Zealand; seek-out the lost city of Petra; and much more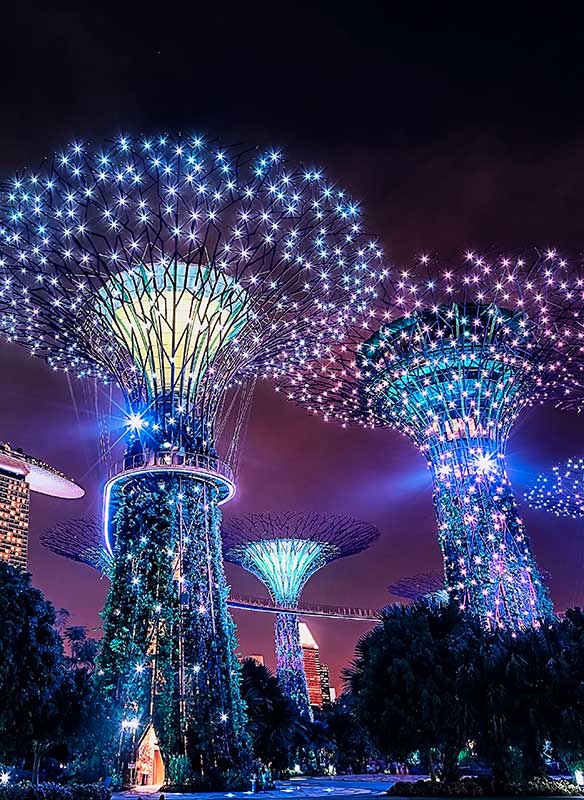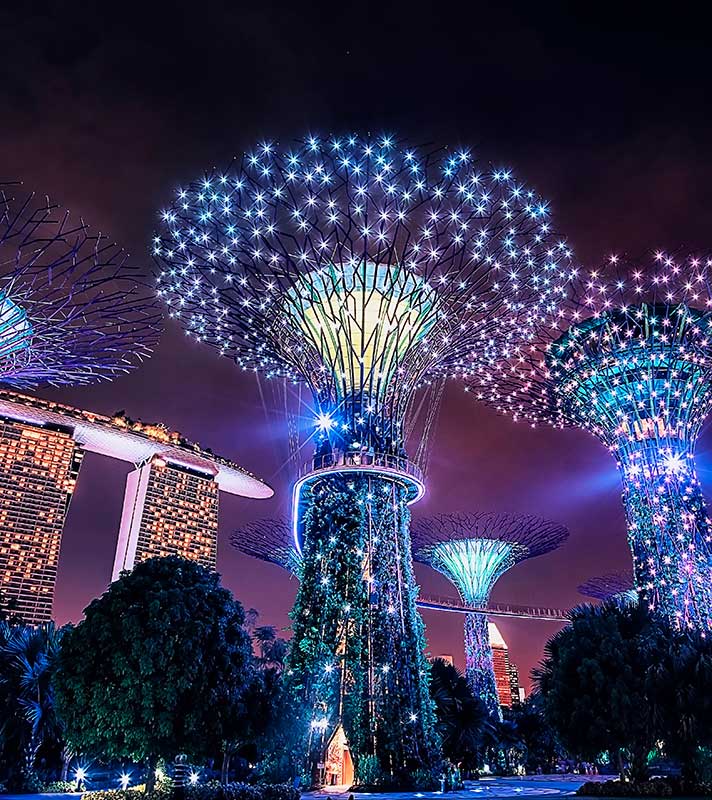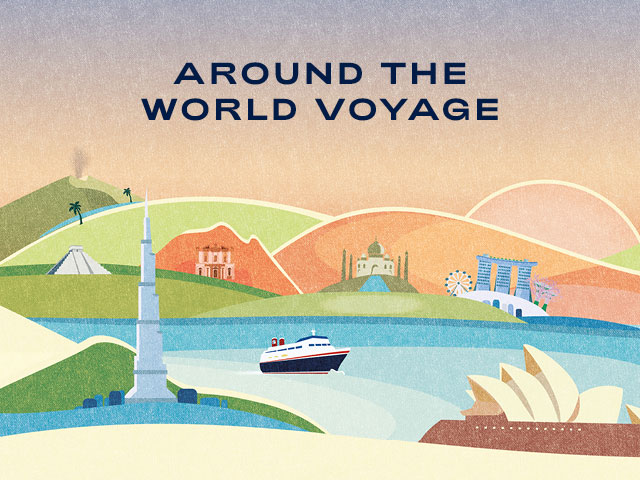 World Cruise
• S2402
Save to favourites
Southampton
Borealis
Sun 07 Jan 2024
101 nights
Experience the thrill of an around the world voyage on Borealis
Discover a mix of cultural, historical and natural wonders across the globe
Find paradise at Pacific Islands; explore Sydney, Singapore and Mumbai; revel in the beauty of New Zealand; seek-out the lost city of Petra; and much more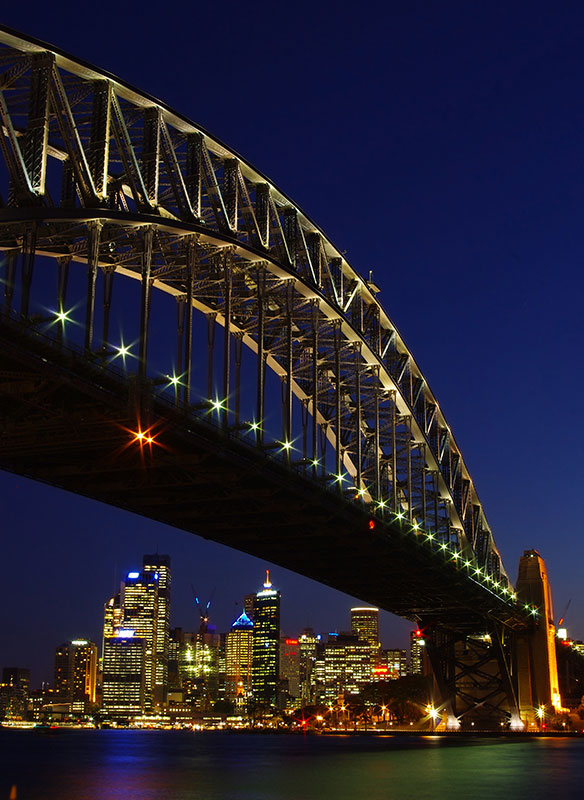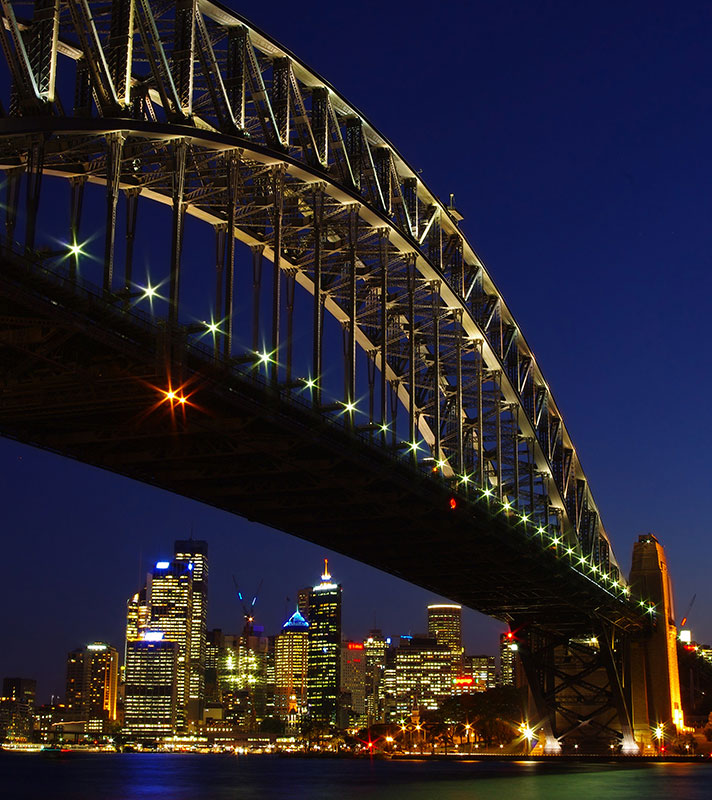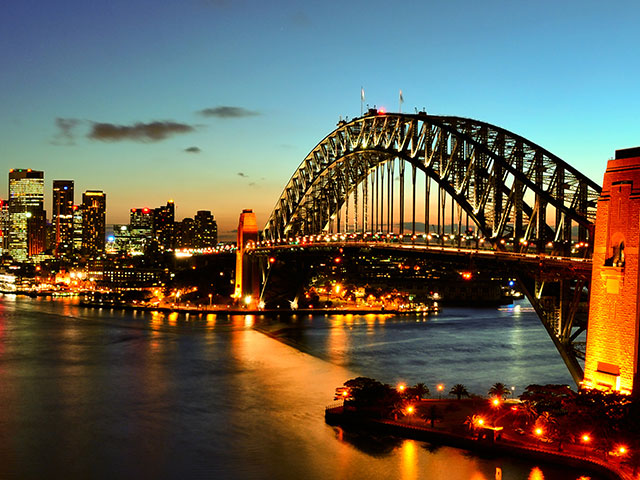 World cruise from Southampton to Liverpool
• S240207
Save to favourites
Southampton
Borealis
Sun 07 Jan 2024
103 nights
Experience the thrill of an around the world voyage on Borealis
Discover a mix of cultural, historical and natural wonders across the globe
Find paradise at Pacific Islands; explore Sydney, Singapore and Mumbai; revel in the beauty of New Zealand; seek-out the lost city of Petra; and much more