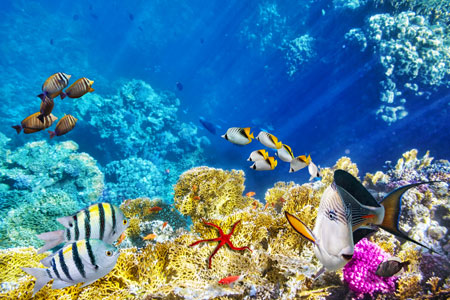 Egypt, the link between Africa and the Middle East, dates back to the time of the pharaohs. Millennia-old monuments sit along the imposing Nile River Valley. From the iconic Pyramids of Giza, sphinx and tombs to the Temples of Luxor, Karnak and the Valley of the Kings, the country is a must for lovers of ancient history and has a welcoming, story-loving people. [ReadMoreMob]
The rugged, desert beauty of the Red Sea coast is a joy to explore and snorkelling among the astonishing coral reefs of Sharm el Sheikh is once again a safe reality. Egypt's landscapes are bold: watching sunrise over the stunning silhouettes of the White Desert or relaxing in the comfort of a hot spring in Siwa Oasis, deliver an endless fascination.
A cruise to Egypt is a timeless journey; the only worry is how to fit everything in. With so many wonders and sights to see, it is little wonder people return again and again.