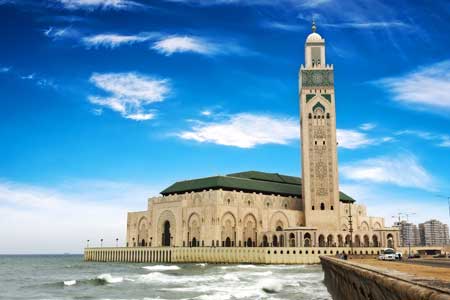 Just the word Morocco conjures up images of bustling souks, sand dunes and mystery. Immortalised by Hollywood, Casablanca is a mixture of Arabic tradition and western modernity, but you can still enjoy a tipple at Rick's café. It's also the perfect base from which to visit Marrakech with its intoxicating souks and winding alleyways. Morocco's cities are incredibly varied. Melilla offers a hint of Spanish Morocco, Tangier gives a glimpse of ancient life, whilst Agadir offers stunning beaches. [ReadMoreMob]
One of the greatest draws to this country are the souks. Bursting with colours and smells they provide a unique and fascinating shopping experience quite unlike anything you'll experience at home.
Can you picture yourself on a rooftop terrace, enjoying a glass of mint tea watching the hustle and bustle below? If you can, you need to book your cruise holiday to Morocco and enjoy one of the most memorable visits you've had in a long time.