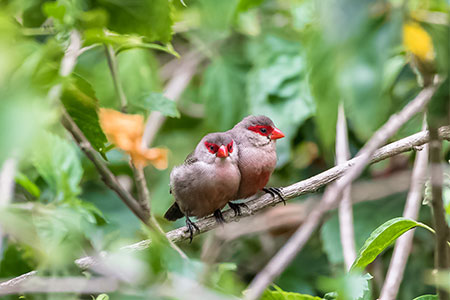 A SMALL BUT MIGHTY ISLAND
The islands of São Tomé and Príncipe, situated some 200 kilometres off the coast of Gabon, may be small in size – they're Africa's second smallest nation in fact – but, as anyone who is lucky enough to visit will confirm, they make a big impression. Explore the uncharted beauty of these islands with our range of exclusive Africa cruises. Among the hidden treasures of this diverse continent, São Tomé and Príncipe await your discovery. Set sail on your smaller-sized cruise ship and indulge in a truly immersive experience of these enchanting islands.[ReadMore]
The islands are biodiverse wonderlands ripe for exploration. Rarely visited, they retain the feel of an undiscovered gem, their mountainous, forested interior wilds framed by the most beautiful sandy beaches.
NATURAL TREASURES AWAIT
Cruises to Africa provide an unmissable opportunity to discover the very best of its natural treasures, from its fauna-rich jungle to its dramatic peaks. Within the city of São Tomé, you're in for a taste of colourful local life and fascinating history too. Further out, the island is alive with tropical agriculture, with coconut palms and cacao trees covering most of the island, and there is a unique ecosystem with many species of animal indigenous to the region. São Tomé and Príncipe holidays are an invitation to explore the untouched beauty of Africa's hidden gem. São Tomé, the larger of the two islands, boasts bustling markets and a unique blend of Portuguese colonial architecture and African culture; while Príncipe, its smaller sibling, is a tranquil haven of secluded beaches and lush rainforests. Hike through verdant jungles to reach cascading waterfalls, where you can take a refreshing dip in pristine pools. Discover the intriguing history of cocoa and coffee cultivation. These are just some of the best things to do in São Tomé and Príncipe.
Cruises to Sao Tome and Principe