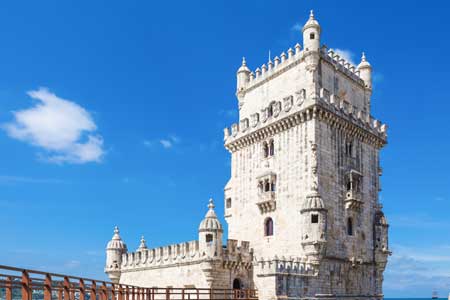 Embark on a cruise to Portugal and discover a country steeped in history, culture, and natural beauty. Admire the striking architecture of Lisbon's landmarks and explore the inviting towns of Oporto and Funchal. Tour the scenic Douro River, lined with terraced vineyards and picturesque villages and experience the stunning Algarve, with its breathtaking cliffs and golden beaches. Relax on beautiful beaches, soak up the sun, and bask in the laid-back vibe of this welcoming country while you journey through Europe on a cruise to Spain and Portugal.
Taste the delicious local cuisine, and take in the vibrant culture and history of the unique regions. In the north, indulge in hearty stews and roasted meats while sipping delicious regional wines like Douro. Lisbon, in particular, is famous for its traditional dishes, from bacalhau and grilled sardines to delicious Pasteis de Nata (custard tarts). Cruise to Madeira to try its famous fortified wines and the local Espetada dish.[ReadMoreDesk][ReadMoreMob]
LISBON AND BEYOND
The capital city, Lisbon, located on a hillside, highlights a unique blend of Gothic, Renaissance, and Baroque architecture that captivates anyone with an eye for design. From the Jerónimos Monastery to the striking Belém Tower, it offers a wealth of history and architecture to uncover. Oporto, full of narrow cobbled streets winding to the Douro River, is home to many wine cellars where tastings of the city's Port wine are plentiful.
CRUISE TO AZORES AND MADEIRA
Escape to paradise on a Portugal cruise and marvel at the volcanic landscapes, stunning waterfalls, and lush forests of the Azores to the charming towns and rugged coastlines of the Madeira. Indulge in delicious local cuisine, bask in the warm sun, and relax in the laid-back island vibe of these picturesque destinations.