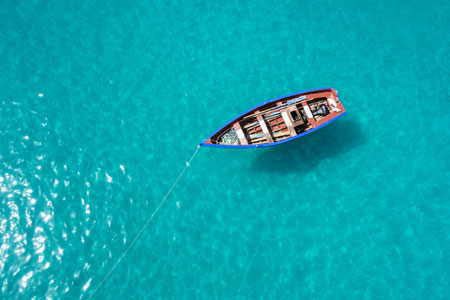 Protruding from the Atlantic, some 500km west of Africa, the stunning volcanic island chain of Cape Verde has an enchanting mix of verdant mountains, deserted beaches and peaceful seaside villages. Its mixture of African and Portuguese heritage is intoxicating and the locals welcome all visitors with open arms. [ReadMoreMob]
The largest of the islands, and the cultural centre of Cape Verde, is Santiago with its lush hillsides, jungle to explore and shipwrecks to discover. This is also where the islands' hectic capital, Praia, can be found. The colonial old town, busy shopping areas and beautiful beaches are a joy to explore.
Once a former colony and slave trade outpost, the Cape Verde Islands of today offers a spellbinding blend of Creole Portuguese-African culture, architecture and traditional morna music. The local food is a sensation – the national dish of cachupa and a glass of the locally-produced grogue are a must. [ReadMoreDesk]
With a pleasant year-round climate, a Cape Verde Island cruise opens up a colourful and diverse world all set to the gentle rhythms of West African music.
Top Experiences
Mindelo, Cape Verde
Morna
The morna is a traditional music and dance genre that originated, and is celebrated, in Cape Verde culture. Lyrics are usually written and sung in Cape Verdean Creole, while musical accompaniment is provided by a range of instrumentation including cavaquinho, clarinet, violin, piano and guitar. Morna is widely considered the national music of Cape Verde.