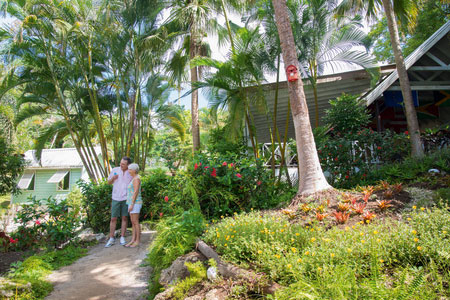 Why choose a Caribbean Cruise?
The Caribbean islands are the definition of an idyllic tropical escape. Many visitors dream of white sandy beaches fringed with palms, crystal clear waters, historic waterways and bustling towns, but rainforests, dormant volcanoes, colourful reefs, creole cuisine and toe-tapping music are also thrown into the mix. A Caribbean cruise provides the best way to explore this melting pot of cultural influences, with each island of this extensive archipelago carrying its own individual charm. [ReadMoreMob] [ReadMoreDesk]
Our Favourite Caribbean Cruise Destinations
Fred. Olsen's Caribbean Cruises typically take in the islands of St Kitts, Antigua and Barbados, and include gems such as St. Vincent, Jamaica and Tortola. Each itinerary allows you to get beneath the surface of this incredible region, with authentic experiences such as opportunities to gain an insight into the life of a cocoa farmer in Grenada and try your hand at harvesting cocoa beans; assist communities in Dominica; and visit schools in St Lucia, to make a valuable contribution to the local community. Of course, there are chance to top-up your tan on golden sands, watch sublime sunsets and sip on well-earned tropical cocktails too, with plenty of time to unwind.
Things to do in the Caribbean
For those in search of something more active it's also brimming with things to see and do. Uncovering legendary tales of pirates on Tortola; riding the St Kitts Sugar Train; diving in search of sea turtles off the coast of Barbados; hiking through the botanical wonderland of easy-going Basseterre; or marvelling at bubbling mud pools and hot springs of St Lucia's stunning Pitons area – all this and more awaits discovery.
The Caribbean is a paradise of pristine shores and sapphire seas, exotic marine life and laid-back culture, and a cruise hopping around its islands ensures life doesn't get any better than this.
Top Experiences
Kralendijk, Bonaire
Washington Slagbaai National Park
Washington Slagbaai National Park is a 5,643-hectare nature sanctuary located in the northwest of the island. It was the first nature sanctuary of the Netherlands Antilles, established in 1969. It is a safe habitat for the terrestrial endemic and endangered species of Bonaire. Parrots, flamingos, parakeets, iguanas and many other species of bird and reptile can be found within this protected area. The beaches inside the park are an important nesting ground for all four species of sea turtle found in the Caribbean.
Salt Pans & Flamingos
Huge mounds of crystals can be seen in the south of Bonaire. Each pyramid, roughly 50 feet high, contains approximately 10,000 metric tonnes of 99.6% pure salt. Depending on the time of the year, there can be upwards of 200,000 metric tons of salt neatly stacked in long rows and awaiting shipment. The solar salt facility, one of the largest in the Caribbean, is today owned by Cargill, a private company based in Minneapolis, Minnesota. The facility covers approximately 13 percent of the island, equating to around 16 square miles of land. Nestled within the company land is the Flamingo Reserve. Flamingos, protected by law, can be seen from the road.
Bonaire National Marine Park
The Bonaire National Marine Park, established in 1979, is world famous for its active management of the island's marine resources and, in 1992, was one of the first dive destinations to introduce admission fees for scuba divers. The park includes 2,700 hectares (6,700 acres) of fringing reefs, seagrasses and mangroves. Bonaire's coral reefs begin at the water's edge and extend seaward for up to 300 metres (984 feet). The park is home to an astonishing array of marine life, and Conservation International considers the waters around Bonaire to be a hotspot of Caribbean biodiversity.
Philipsburg, St Maarten, Netherlands Antilles
Maho Beach
Maho Beach is located on the Dutch side of St Martin. It is famous for being adjacent to the Princess Juliana International Airport, and is a popular site for tourists and plane watchers, who visit the beach to watch aircraft on their final approach to the airport, passing a short distance above their heads. This is one of the few places in the world where aircraft can be viewed in their flight path just outside the end of the runway.
Wild Guavaberry Rum
The national liqueur of St Martin, this spirit is made with oak aged rum, cane sugar and guavaberries, a fruit which grows throughout the Caribbean.
Orient Beach
One of the most popular beaches on the island, Orient is a stretch of white sand bordering warm, clear waters.
Road Town, Tortola, Virgin Islands
Pirates
Many of the British Virgin Islands are named after 17th century pirates or privateers. Pirates were those sailors who committed illegal robbery on the high seas, while privateers – who committed virtually identical acts of robbery on the high seas – did so legally, by way of an official license granted by their country's ruling monarch. Pirates who hid their booty (treasure) for safekeeping from other pirates routinely buried pirate treasure on these islands. Apparently, some of the treasure was never recovered, and according to local legend, great fortunes in gold remains buried along these shores.
The Baths
Virgin Gorda, 'The Fat Virgin,' has a ridge similar to Tortola – though only 8.5 miles (13 km) long and reaching 1,370 feet (415m) at Gorda Peak. An intriguing group of huge granite boulders forming water-filled grottos are strewn along the southern beach of Devil's Bay and collectively titled 'The Baths.' These boulders, which researchers believe may have been carried by a glacier in some distant ice age, create an environment so memorable that The Baths have become one of the most famous icons of the British Virgin Islands and indeed the Caribbean.
Islands
The British Virgin Islands comprise over 50 islands, ranging in size from Tortola to the tiny Sandy Cay. Verdant with tropical greenery and largely unspoilt, only 16 islands are inhabited.
Scarborough, Trinidad and Tobago
Marine Life
Reefs are the forests of the sea and the healthy, flourishing reefs surrounding Scarborough are home to a huge diversity of marine life.
Little Tobago
A small uninhabited island about a mile from Tobago's coast, this island is home to a huge variety of birdlife and considered one of the most important seabird sanctuaries in the West Indies.
Nylon Pool
This natural, sandy-bottomed swimming pool was created by the combination of an offshore sandbar and a still lagoon, an exotic and serene location.
St George's, Grenada
Spices
Rich, fertile soils across the island encourage an abundance of aromatic spices to flourish, including cinnamon, clove and ginger, though Grenada is most famous for its nutmeg – and is the world's second largest nutmeg producer, after Indonesia. Islanders commonly use nutmeg in cooking and baking, and for seasoning an array of tropical drinks. It is grated, ground, chopped, diced and sprinkled into a variety of local delicacies.
Underwater Sculpture Park
This underwater gallery lies beneath the surface of the sea, just north of St George's in Molinière Bay. The project, founded by British artist Jason de Caires Taylor, houses around 80 life-size sculptures slowly becoming encrusted with coral growth, including a circle of women clasping hands and a man at a desk. Fish and sponges are abundant too. The park is accessible to both divers and snorkellers.
Chocolate
Grenada is reputed to be one of the finest chocolate producers in the world. Small-scale producers have been cultivating the island's trees and the beans and cocoa are in demand. The world-famous Trinitario cocoa beans grow in the area.
St John's, Antigua and Barbuda
Beaches
For anyone looking to relax and soak up the Caribbean sunshine, Antigua offers dreamy white sand and crystal clear blue waters in abundance. There are no fewer than 365 beaches on the island – one for each day of the year, if you ask the locals!
Nelson's Dockyard
Nelson's Dockyard is one of Antigua's most famous sites. The area, which was named after Admiral Horatio Nelson, who was based here in the 18th century, is the only working Georgian dockyard in the world today. The dockyard's operations date from 1745, and the buildings were used by the Royal Navy until 1889. During the Napoleonic Wars, it was the headquarters for Nelson and the British Navy. Today Nelson's Dockyard has been restored to its 18th century prime.
British Links
Antigua maintains many links with Britain including St John's Cathedral, built of British brick, Nelson's dockyard and, of course, Eric Clapton's house.
Cruises to Caribbean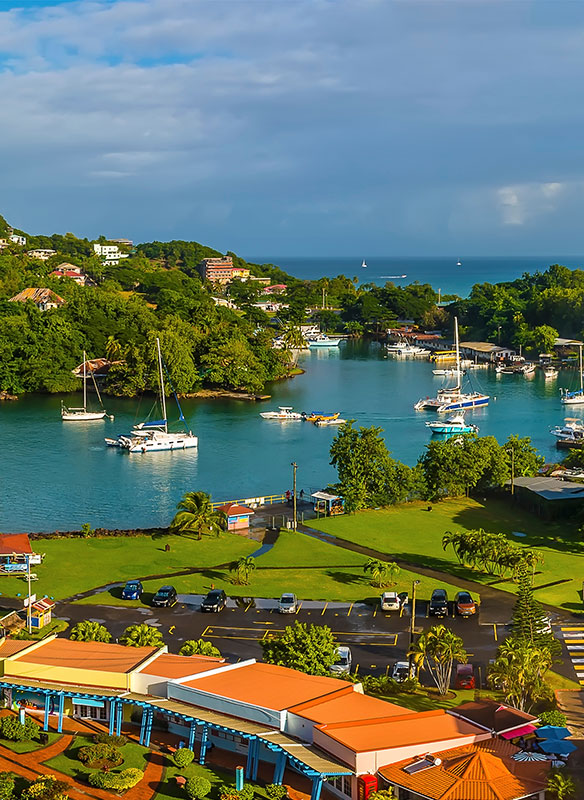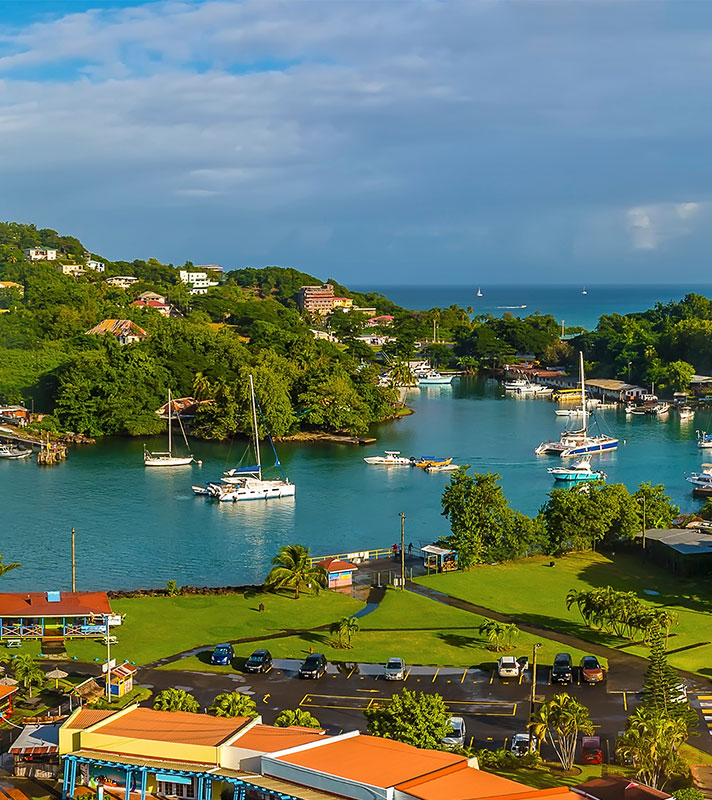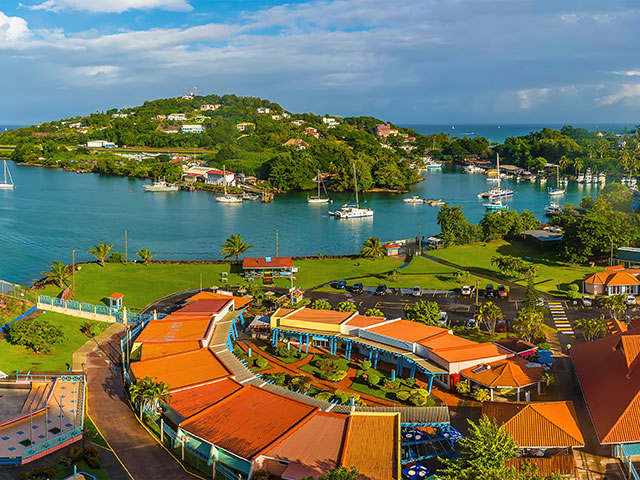 Classic Caribbean Islands
• S2324
Save to favourites
Liverpool
Borealis
Wed 15 Nov 2023
29 nights
Cuisine, culture, natural beauty and breahtaking beaches - experience the best of the Caribbean
Sample Caribbean rum in Barbados, and learn about cocoa and sugar cane farming in Grenada and St Kitts
Relax on the sands of Antigua, witness the volcanic wonders of St Lucia and Dominica, and much more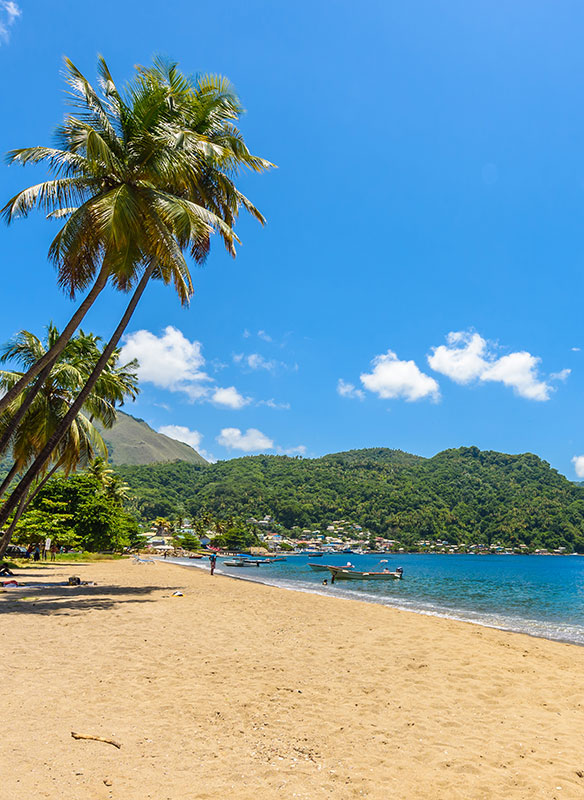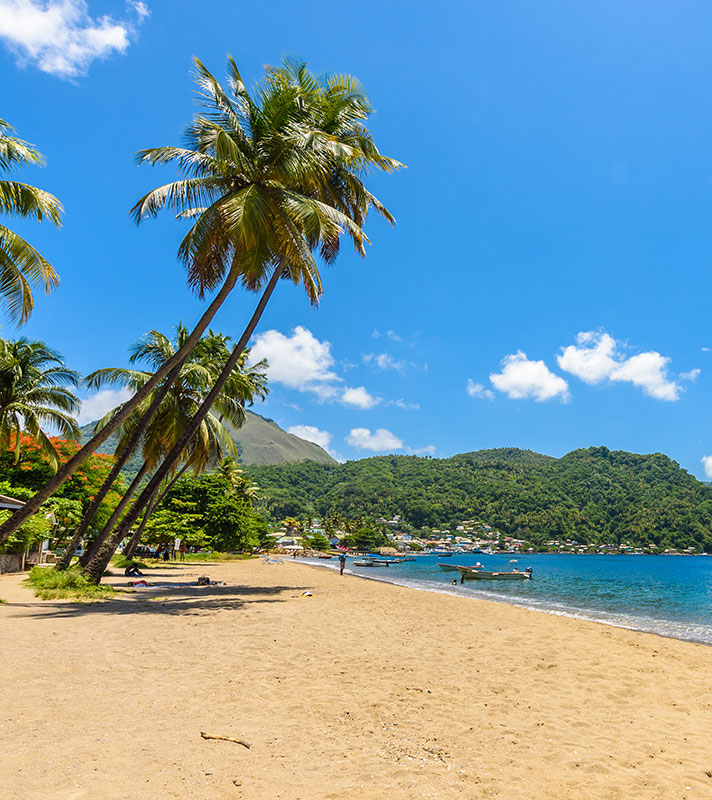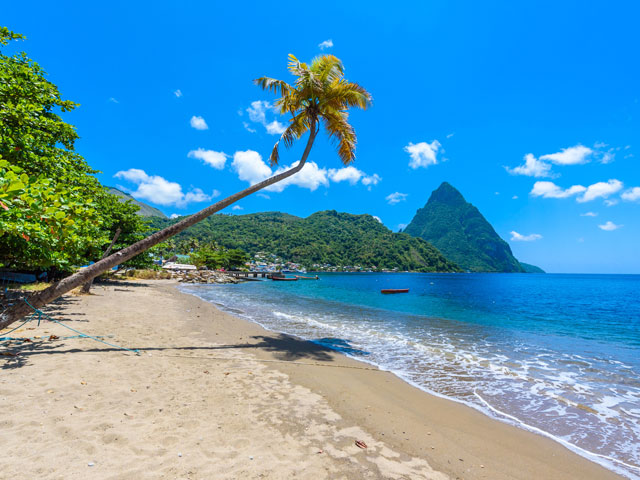 Transatlantic Voyage to the Caribbean Islands
• M2330
Save to favourites
Southampton
Braemar
Sun 03 Dec 2023
16 nights
Escape the British winter and enjoy a well-earned break in the Caribbean
Capture the beauty of gorgeous island landscapes and relax on paradise beaches
Sample authentic Caribbean culture, flavours and delve into rich history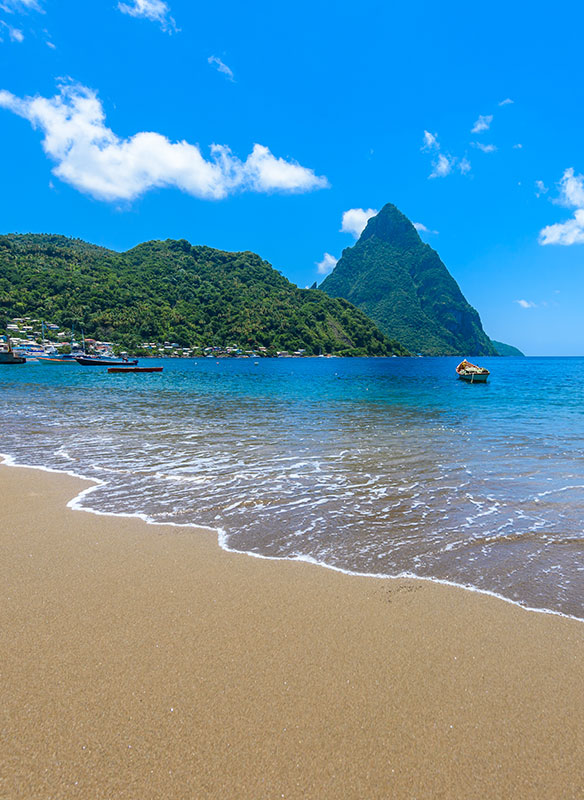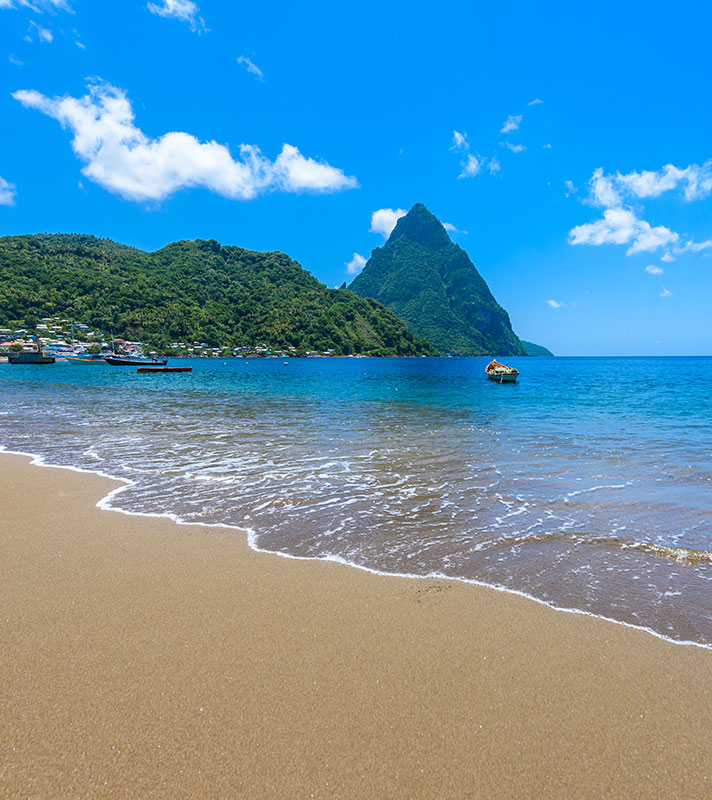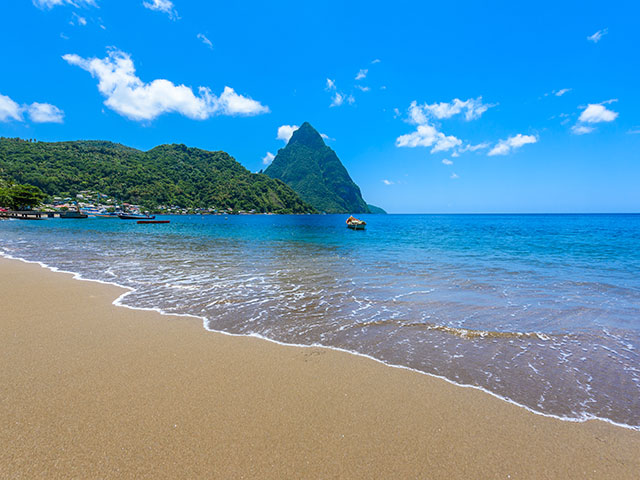 Transatlantic voyage to the Islands of the Caribbean
• M233031
Save to favourites
Southampton
Braemar
Sun 03 Dec 2023
30 nights
Swap the winter gloom for Caribbean sunshine, scenery and Christmas celebrations
Relax on beautiful beaches, discover volcanic lands, look out for whales and more
Enjoy Christmas on board Braemar and, after exploring Havana, welcome 2024 in the Cuban capital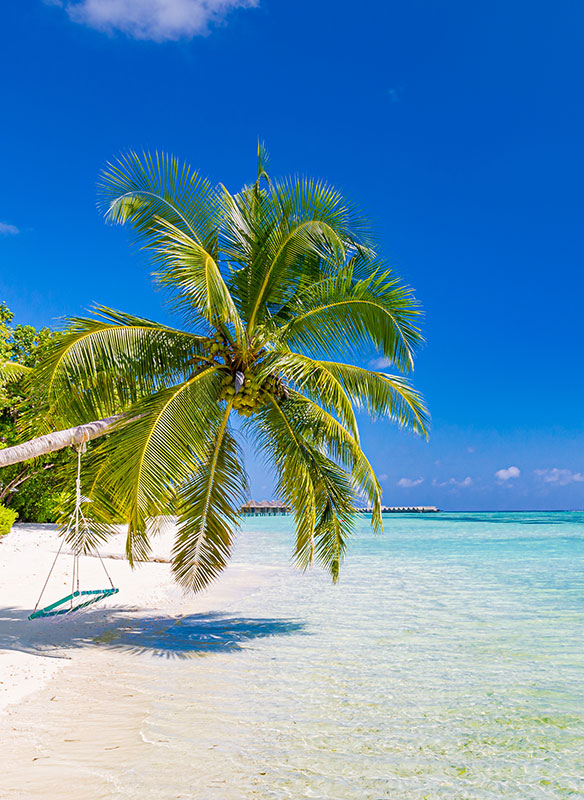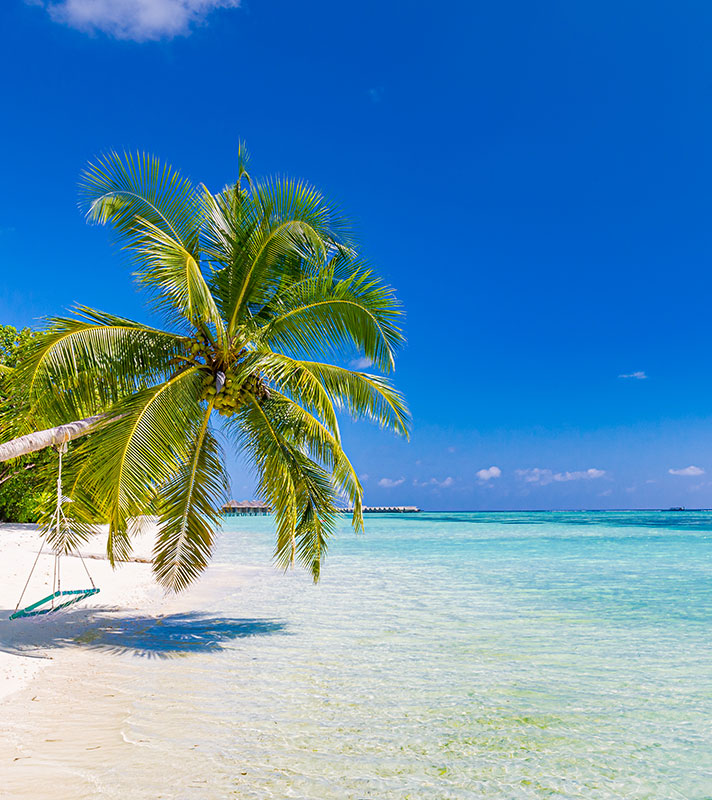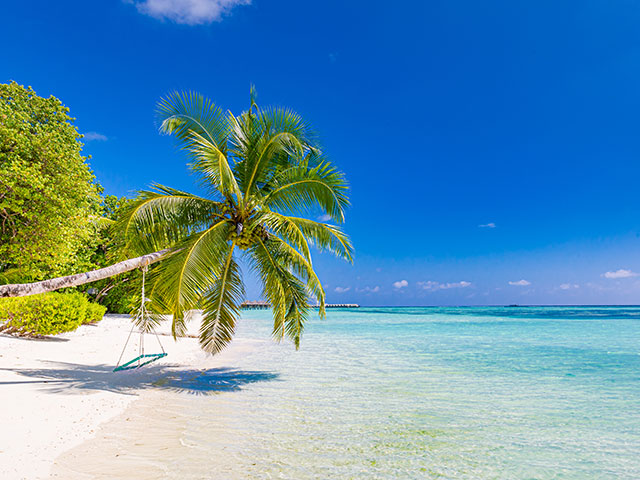 Christmas in the Caribbean
• M2331
Save to favourites
Bridgetown
Braemar
Tue 19 Dec 2023
14 nights
Celebrate the festive season in style amongst beautiful Caribbean islands
Sample authentic Caribbean flavours, relax on golden beaches, explore gorgeous landscapes and more
Experience a magical Christmas on Braemar and see in 2024 in Havana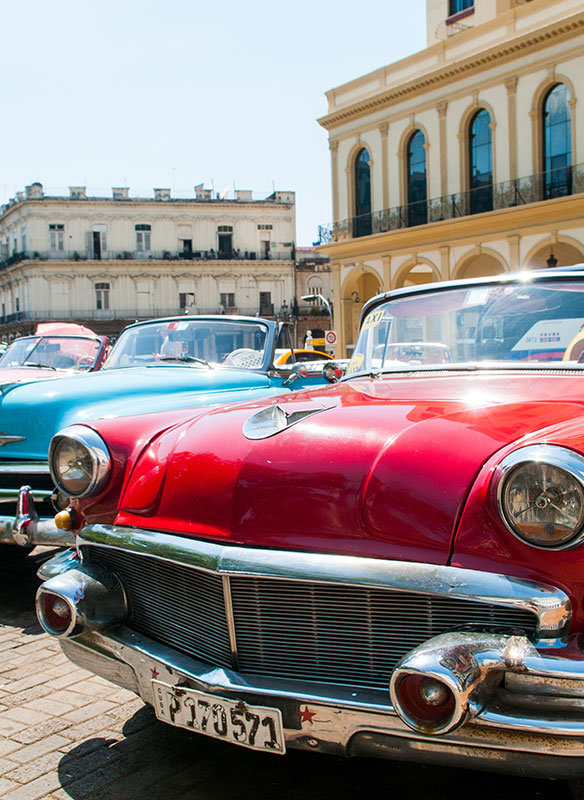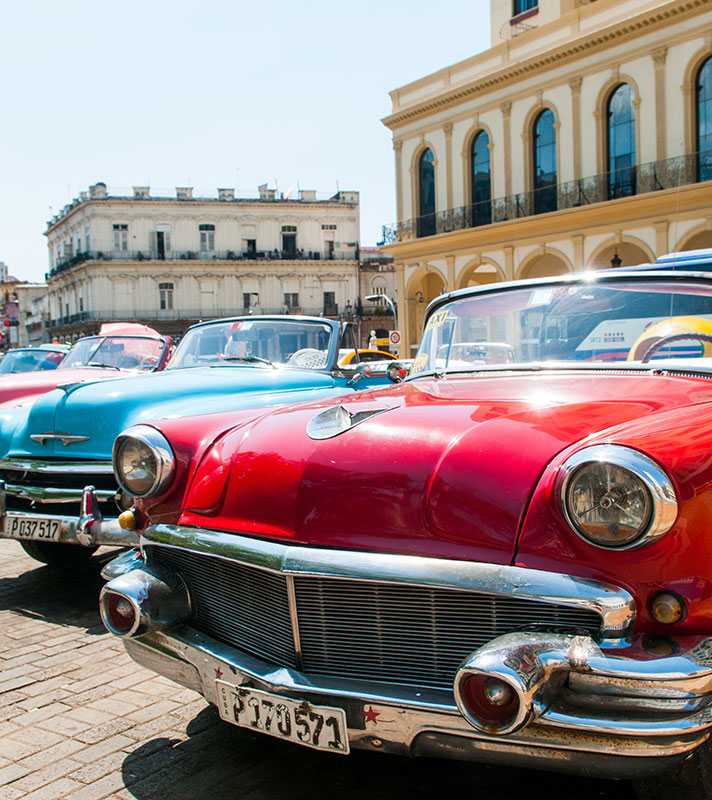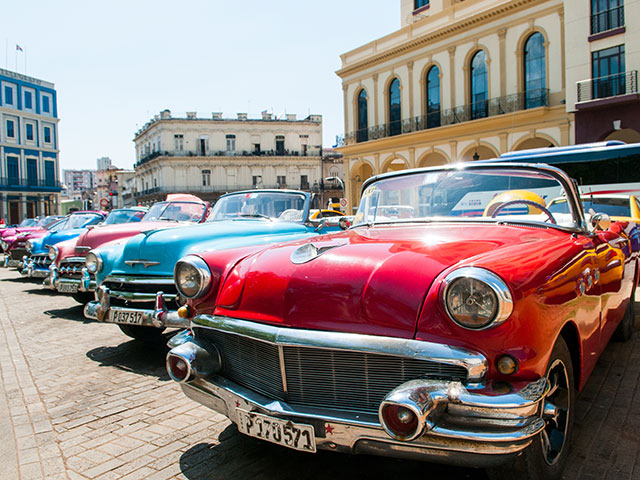 Latin American Civilisations
• M2401
Save to favourites
Havana
Braemar
Tue 02 Jan 2024
14 nights
An off the beaten track adventure on Latin American traditions
Learn of Cuba's connections to pirates and emerald trading heritage
Experience an unforgettable insight into the Mayan history of Mexico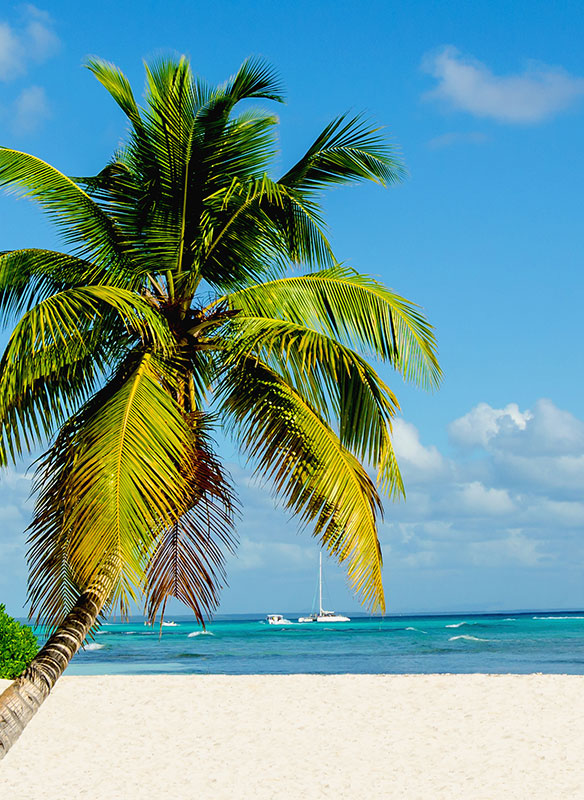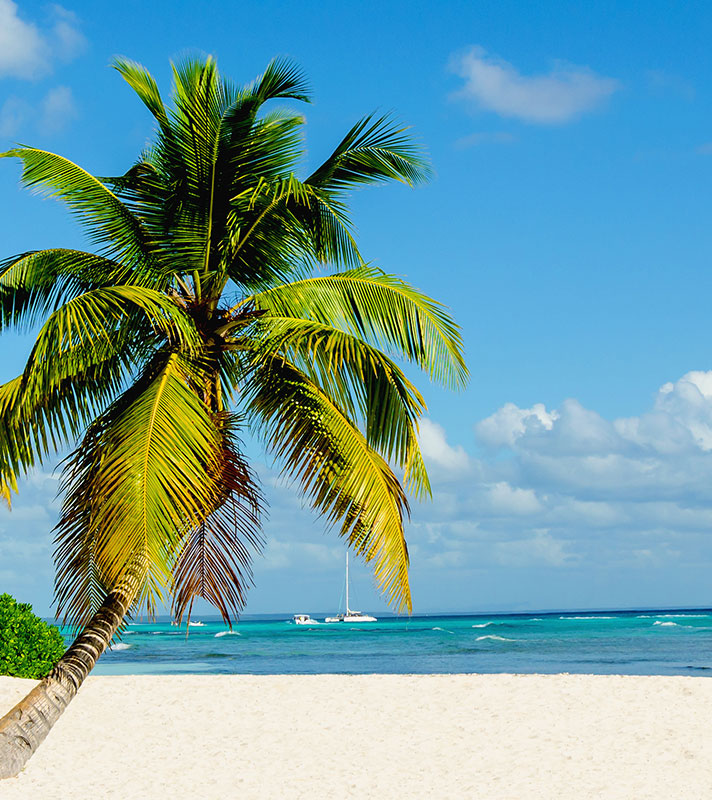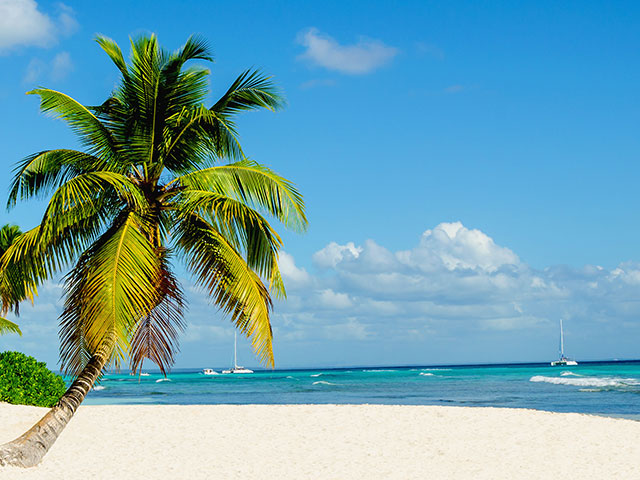 Islands of the Caribbean
• M2402
Save to favourites
Havana
Braemar
Tue 16 Jan 2024
14 nights
Recharge your batteries with Caribbean relaxation and culture
Experience Havana to the full, with time to explore and ample Latin cultures
Go beach-hopping and take in gorgeous Caribbean island scenery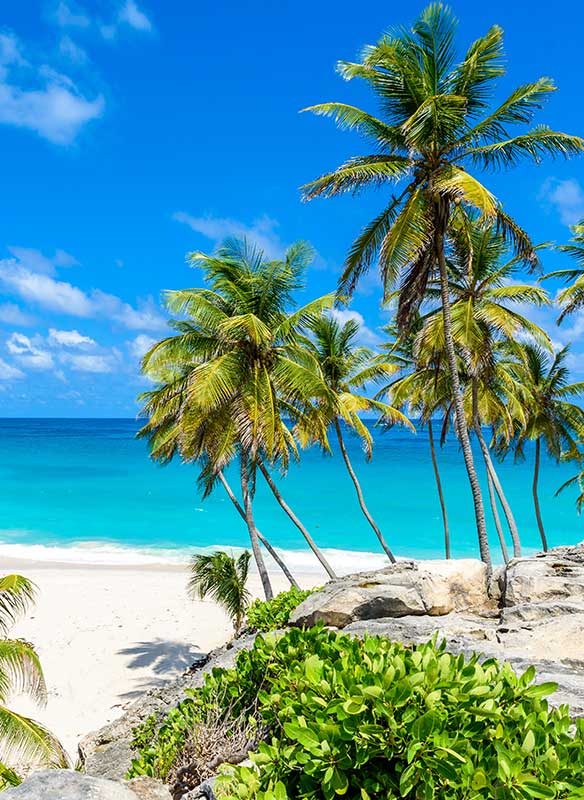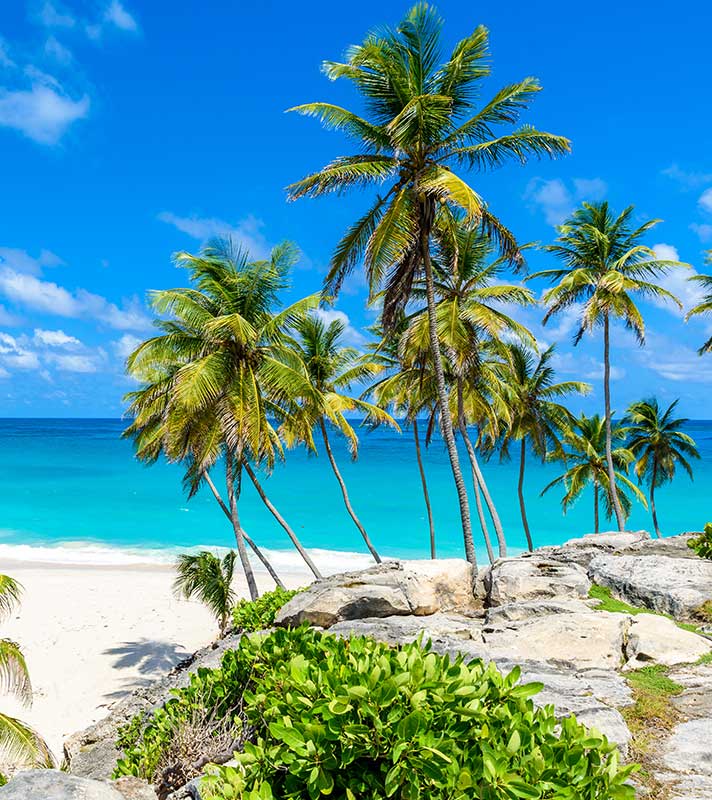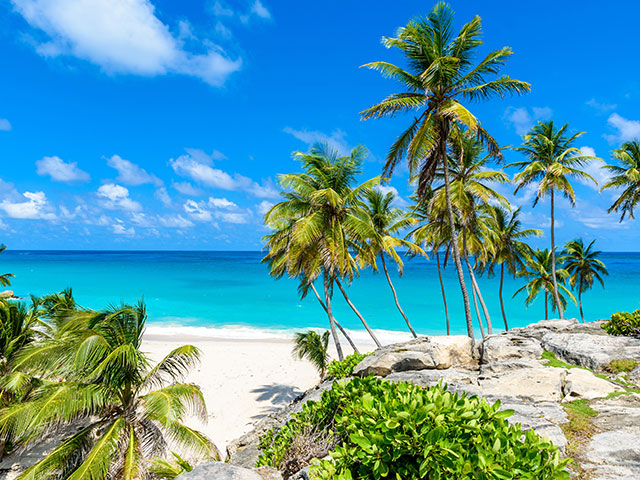 Iconic Caribbean Islands
• M2404
Save to favourites
Bridgetown
Braemar
Tue 13 Feb 2024
14 nights
Discover iconic Caribbean islands and their beauty and rich culture
Get a feel for the history of Reggae and sample carnival atmospheres
Highlights include two days in Havana and a visit to Jamaica