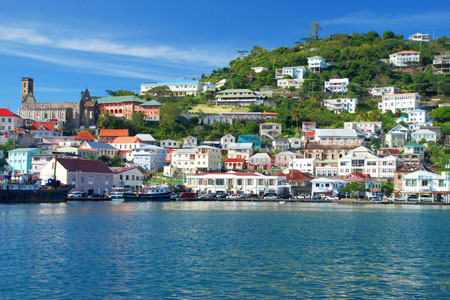 Grenada is known as the 'Spice Island' for good reason; the smell of nutmeg in the air is as noticeable as the island's spectacular beauty. Delicious, temptingly sweet fruits grown amongst the island's hills, and pristing, sun-soaked beaches provided a feast for the rest of your senses too. [ReadMoreMob]
A cruise to the mountainous, volcanic landscape of Grenada is a trip into the aromatic home of nutmeg, cinnamon, cloves, ginger and vanilla plantations. These natural flavours are used to great effect in the local cuisine. Grenadians like their food hot and spicy, Pepper Pot being a firm favourite – meat cooked with pepper, garlic and onions.
While many visitors take advantage of the opportunity to seek-out soothing sunshine on the coast, away from the postcard-perfect sands there is much to uncover: crater lakes, rainforests, coastal mangrove plantations and coral reefs. The capital of St George's sits in a horseshoe-shaped bay, close to the island's best beach, Grand Anse, and is home to many spice mills, rum distilleries and colourful markets offering an authentic taste of life in the Caribbean.
Top Experiences
St George's, Grenada
Spices
Rich, fertile soils across the island encourage an abundance of aromatic spices to flourish, including cinnamon, clove and ginger, though Grenada is most famous for its nutmeg – and is the world's second largest nutmeg producer, after Indonesia. Islanders commonly use nutmeg in cooking and baking, and for seasoning an array of tropical drinks. It is grated, ground, chopped, diced and sprinkled into a variety of local delicacies.
Underwater Sculpture Park
This underwater gallery lies beneath the surface of the sea, just north of St George's in Molinière Bay. The project, founded by British artist Jason de Caires Taylor, houses around 80 life-size sculptures slowly becoming encrusted with coral growth, including a circle of women clasping hands and a man at a desk. Fish and sponges are abundant too. The park is accessible to both divers and snorkellers.
Chocolate
Grenada is reputed to be one of the finest chocolate producers in the world. Small-scale producers have been cultivating the island's trees and the beans and cocoa are in demand. The world-famous Trinitario cocoa beans grow in the area.
Cruises to Grenada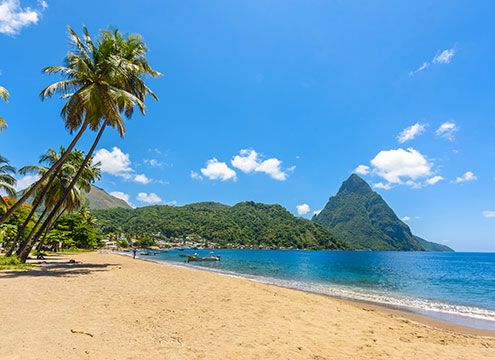 Departs: Havana • Thu 17 Feb 2022
14 nights • Braemar • M2204
This is the Caribbean at its very best, an immersive discovery of iconic islands and their cultural highlights, from authentic flavours to legendary dance, music and carnival.
Delve into the history of reggae and pirates in Jamaica; and in Havana, soak up the rich Cuban culture, see sights via classic car, sample traditional rum and much more.
Be inspired by the natural beauty of St Kitts, St Lucia and Grenada; then catch Trinidad Carnival, a colourful celebration of Caribbean life.
From £2,549pp
Fares Explained
|
What's Included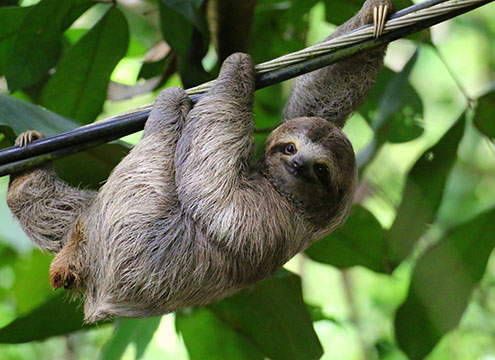 Departs: Bridgetown • Thu 03 Mar 2022
14 nights • Braemar • M2205
With each destination specially selected for their incredible flora and fauna, this island-hopping adventure presents unmissable Caribbean wildlife watching opportunities.
See sloths and monkeys in the trees of Costa Rican rainforest; go whale watching in Dominica; and visit Tobago, where you may be lucky enough to see the first turtles of nesting season.
Encounter Bonaire's iconic pink flamingos and the stunning sea life of Curacao; and enjoy a rare chance to see threatened, West-Africa-native mona monkeys in Grenada.
From £2,499pp
Fares Explained
|
What's Included