British Virgin Island Cruises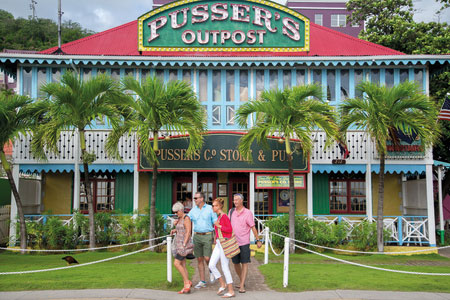 BRITISH VIRGIN ISLAND CRUISES YOU WON'T FORGET
Experience a slice of paradise on Earth with our British Virgin Islands cruises. This sun-kissed archipelago boasts lush mountains, vibrant coral reefs, renowned shipwrecks, and unbelievably beautiful beaches. With over 50 islands, rocks, and cays, including 16 inhabited ones, there is no shortage of captivating destinations to explore. A tropical paradise is awaiting your discovery. Discover more on our British Virgin Islands cruises.[ReadMore]
A TASTE OF TORTOLA
Immerse yourself in the island life by visiting Road Town, capital of the British Virgin Islands nestled along the southern coast of Tortola. Indulge in the local flavours at waterfront pubs and restaurants, savouring delectable seafood dishes, refreshing rum punch, and mouthwatering roti. Cruises to Tortola offer an opportunity to explore the island's vibrant culinary scene, sample authentic Caribbean cuisine and experience the warm hospitality of the locals. Let your taste buds embark on a flavourful journey through these tropical islands.
AN ISLAND-HOPPING ADVENTURE
The pristine beaches here truly steal the show. Embark on an island-hopping adventure during your cruise, discovering hidden gems like Norman Island, believed to be the inspiration for Treasure Island with its legendary caves. Whether you seek ultimate relaxation under the warm sun, thrilling encounters with whales and dolphins, immersive explorations of the islands' history and nature, or exhilarating snorkelling experiences, a cruise to the British Virgin Islands will only leave you yearning for more. Prepare to be captivated by the stunning landscapes and endless possibilities that await you on a cruise holiday to British Virgin Islands.
Cruises to British Virgin Islands