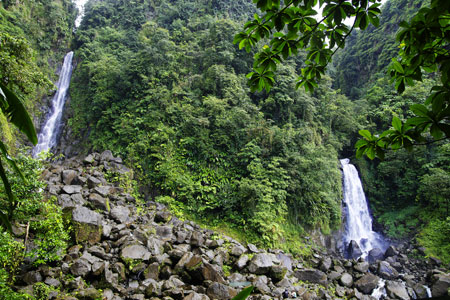 Nestling in the warm Caribbean Sea with Guadeloupe to the north and Martinique to the south, Dominica is a natural paradise. Home to five volcanoes, the island is a sea of greenery protected by several conservation areas including the Cabrits National Park and Morne Trois Pitons National Park. [ReadMoreMob]
The main town, Roseau sways to constant reggae music. Its streets are lined with old stone and wood buildings, shops and restaurants. It is the perfect place to mingle with its laid-back residents and sample some of the island's creole cooking and delicious rum.
Part of the Windward Islands, Dominica's black and golden sands, lakes, rivers, waterfalls, geysers and volcanic pools are all waiting to be explored. A cruise to uncover botanical Dominica is definitely one for eco-adventurers.
Cruises to Dominica
Departs: Southampton • Tue 07 Dec 2021
30 nights • Braemar • M213031
Escape the gloomy British winter, as well as the stress of the busy festive period, and cruise across the Atlantic to the Caribbean for a simply unforgettable holiday.
Spend almost three weeks hopping between islands such as St Kitts, Barbados, Antigua and St Lucia for spectacular scenery, beaches and an authentic taste of the Caribbean.
Enjoy a Christmas Day of fun, food and festivity on board Braemar, and welcome 2022 in style, watching St Maarten's New Year's Eve fireworks.
From £3,849pp
Fares Explained
|
What's Included
Departs: Bridgetown • Thu 23 Dec 2021
14 nights • Braemar • M2131
On an incredible Caribbean exploration, experience a magical festive season that includes Christmas at sea, spectacular New Year's celebrations and paradise island discovery.
Uncover the delights of beautiful Bonaire and Curacao; indulge in the sunshine and beaches of Antigua; and ride St Kitts's scenic railway, all before seeing in 2022 in St Maarten.
Begin the new year in style, discovering the volcanic wonders and quintessential gems of St Vincent, St Lucia – home of the soaring Twin Pitons – and exotic Dominica.
From £3,099pp
Fares Explained
|
What's Included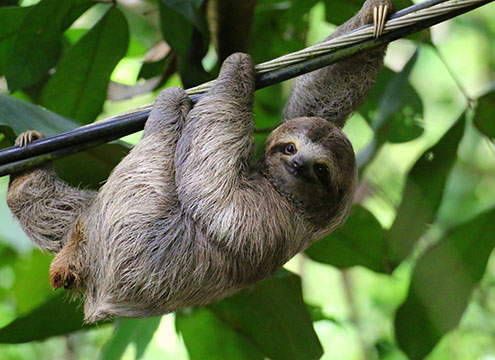 Departs: Bridgetown • Thu 03 Mar 2022
14 nights • Braemar • M2205
With each destination specially selected for their incredible flora and fauna, this island-hopping adventure presents unmissable Caribbean wildlife watching opportunities.
See sloths and monkeys in the trees of Costa Rican rainforest; go whale watching in Dominica; and visit Tobago, where you may be lucky enough to see the first turtles of nesting season.
Encounter Bonaire's iconic pink flamingos and the stunning sea life of Curacao; and enjoy a rare chance to see threatened, West-Africa-native mona monkeys in Grenada.
From £2,499pp
Fares Explained
|
What's Included