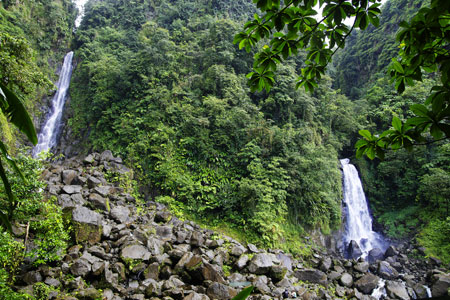 Nestling in the warm Caribbean Sea with Guadeloupe to the north and Martinique to the south, Dominica is a natural paradise. Home to five volcanoes, the island is a sea of greenery protected by several conservation areas including the Cabrits National Park and Morne Trois Pitons National Park. [ReadMoreMob]
The main town, Roseau sways to constant reggae music. Its streets are lined with old stone and wood buildings, shops and restaurants. It is the perfect place to mingle with its laid-back residents and sample some of the island's creole cooking and delicious rum.
Part of the Windward Islands, Dominica's black and golden sands, lakes, rivers, waterfalls, geysers and volcanic pools are all waiting to be explored. A cruise to uncover botanical Dominica is definitely one for eco-adventurers.