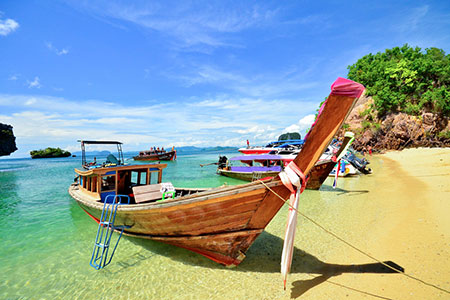 Why cruise Asia?
Asia and Far East cruises combine the ancient and modern to open up a world of intense experiences. While the continent's iconic cities possess dominating skylines that inspire and excite, the beauty of local life behind these glittering facades reflect a simpler way of life - the discovery of which is often far more rewarding.[ReadMoreDesk]
Discover the Earth's largest continent on an Asia cruise
Asia is Earth's largest and most populous continent, primarily located in the Eastern and Northern Hemispheres. The scale and diversity of Asia is such that no single destination can fully capture its melting pot of sights, sounds and cultures.
From the mystic to the modern
An Asian cruise is the opportunity to explore mystic temples, remote Indian farming villages, iconic buildings and ancient history together with fascinating modern cities such as Mumbai and Singapore.[ReadMoreMob] Asia is a continent bursting with ancient wonders that have enthralled travellers for centuries - sights such as the Shwedagon Pagoda, Taj Mahal and the Forbidden City.
The continent is home to world's highest point (Mount Everest) and its lowest, the Dead Sea, is centred around the religious crossroads of Israel, Palestine and Jordan. Asia's historical and cultural spectrum can be experienced in many locations: from India's spiritual beginnings to the modern consumerism of Kuala Lumpur; from the temples of Burma to the idyllic beaches of the Maldives – a cruise to Asia never disappoints.