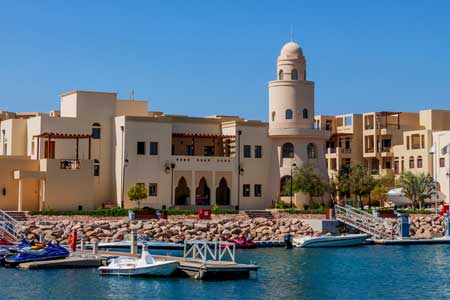 As a cruise holiday destination, Jordan is one of the most awe-inspiring. The backdrop to many biblical scenes, it offers you a glimpse into the past with numerous ruined Roman cities, Crusader castles, and desert citadels. Natural wonders such as the red desert sands of Wadi Rum, the lifeless Dead Sea and coral-filled Gulf of Aqaba act as an enticing lure for you. Of course other enticements come from the delicious Middle Eastern cuisine such as meze, hummus, mensaf (stewed lamb in a yoghurt sauce) and baklava. [ReadMoreMob]
Your Jordan cruise will open up a diverse nation where ancient wonders meet the modern world, where you can relax and enjoy the natural beauty of the crystal clear seas, explore its modern side, or follow in the footsteps of explorers and visit the countries many ancient archaeological sites.
Whatever you decide to do, one thing is certain, you'll be back for more.