From the imposing peaks of the Himalayan peaks to sublime Indian Ocean coastline, India is a vast Asian country with a diverse terrain and a history that goes back 5,000 years. It is a land of extremes: rich and poor, modern and ancient all sit side by side in a hectic, colourful nation. [ReadMoreMob]
From Mughal Empire landmarks in the north such as Delhi's Red Fort to Agra's iconic Taj Mahal mausoleum, India shakes the senses and stirs the soul. Pilgrims bathe in the Ganges in Varanasi, yoga-lovers seek sanctuary in Rishikesh, and travellers seek out serene Kochi and its beguiling mix of giant cantilever fishing nets, ancient synagogues and mosques, Portuguese homes and the vanishing remnants of the British Raj.
Traditional rural communities lie next to vibrant, modern cities like Mumbai with its western skyscrapers, multicultural flavours and traditional bazaars. The intense city ignites curiosity, and is in stark contrast to the humble coastal city of Porbandar, the birthplace of Gandhi and India's spiritual beginnings. [ReadMoreDesk]
Loved for its variety, spices and tantalizing flavours, Indian cuisine is world-renowned. Whether it's enjoying a quick bite from a busy street vendor or dining at a fantastic 5-star restaurant, visitors to India's cities and villages are in for a culinary treat.
Top Experiences
Mormugão, Goa, India
Legacy of the Portuguese
The Portuguese history of Goa began in the 15th century, when Portugal began to set its sights on Goa as a destination in which to expand her empire abroad. For nearly 500 years, this small area on India's west coast was ruled by the Portuguese. Their influence is still visible today in the architecture, food, art and ideology that make Goa unique.
Spices
Since ancient times, India has been known as the country of fabulous aromas and flavours. Spices are actually the cause and the stimulus of the historical development of mankind, colonial conquest and geographical discoveries. Today, India is the world leader in the production and export of spices. India is growing more than 50 different kinds of spices, and supplies more than 150 countries.
Beaches
Although it is one of the smallest states in India, Goa boasts some incredible picturesque beaches. From the small Bogmalo Beach to the larger Mandrem and Agonda Beaches, they all offer clear white sand, beautiful walks and stunning views.
Mumbai, India
British Heritage
Much of Mumbai's rich architectural heritage hails from the time of the British Raj. Highlights include the Chhatrapati Shivaji Maharaj Terminus and the magnificent Gateway of India, built to commemorate King George V's visit in 1911.
Dabbawalas
An integral part of life in Mumbai, the dabbawalas operate a stunningly accurate lunchbox delivery system, shifting hundreds of thousands of meals to locations across the city every day. On Tour ME, you can join in with part of this iconic service.
Dhobi Ghat
At Mumbai's Dhobi Ghat laundry, the dhobis (washers) work out in the open at rows of concrete wash pens, serving tens of thousands of clients around the city. The best view is from a bridge close to Mahalaxmi train station.
Porbandar, India
Mahatma Gandhi
Porbandar is known worldwide as the birth location of Mahatma Gandhi. Kirti Mandir, the home of Gandhi, houses a museum with some of his possessions and old photographs, a Gandhian library and prayer hall.
Sudama Temple
Sudama temple was constructed in 1902 and 1907 at the centre of the city. It is one of India's most exceptional temples and is dedicated to the best friend and great devotee of Lord Krishna. It is said that due to the depletion of funds during the time of construction, the devotees collected money by organising drama shows. The temple has a plaque that depicts this entire phase of depletion and collection of funds for the temple.
Local industry
Over the past few years, Porbandar has shown a remarkable improvement in local industries. The fishing industry is the major industry in the city, providing job opportunities for the majority of the population. The salt plains and boat building industries are also present in Porbandar.
Port Blair, India
Andaman Birds
The small settlement of Chidiya Tapu, at the southern tip of South Andaman, boasts lush mangroves, thick forests and sandy beaches. It's ideal for birdwatching. Species you may spot include Alexandrine parakeets and endemic Andaman woodpeckers and treepies.
Andaman Archipelago
Of the 572 islands that make up the Andaman archipelago, only nine are open to tourists. These include Havelock Island, home to world-renowned beaches, and Ross Island, where ruins from the British occupation offer a glimpse into the island's past.
Vizhinjam, India
Temples
Vizhinjam Rock Cut Cave Temple is a historic monument featuring 18th century rock cut sculptures, which were unnoticed for centuries. Considered to be the smallest rock-cut shrine in southern India, the Vizhinjam Rock-cut cave dates to the back to 8th century. This rock cut cave is now a protected monument under the control of the Archaeological Survey of India since 1965.
Lighthouse
Situated ten kilometres from Trivandrum city is the ancient, red and white striped Vizhinjam lighthouse. Constructed in 1925, the lighthouse stands at 57 metres above sea level. Capture stunning views of the Arabian Sea from atop the lighthouse as you climb the 144 steps.
Cruises to India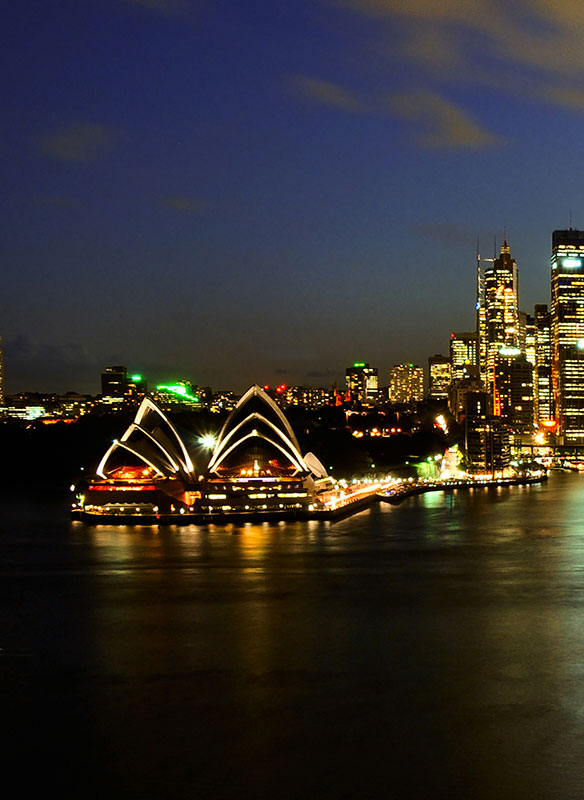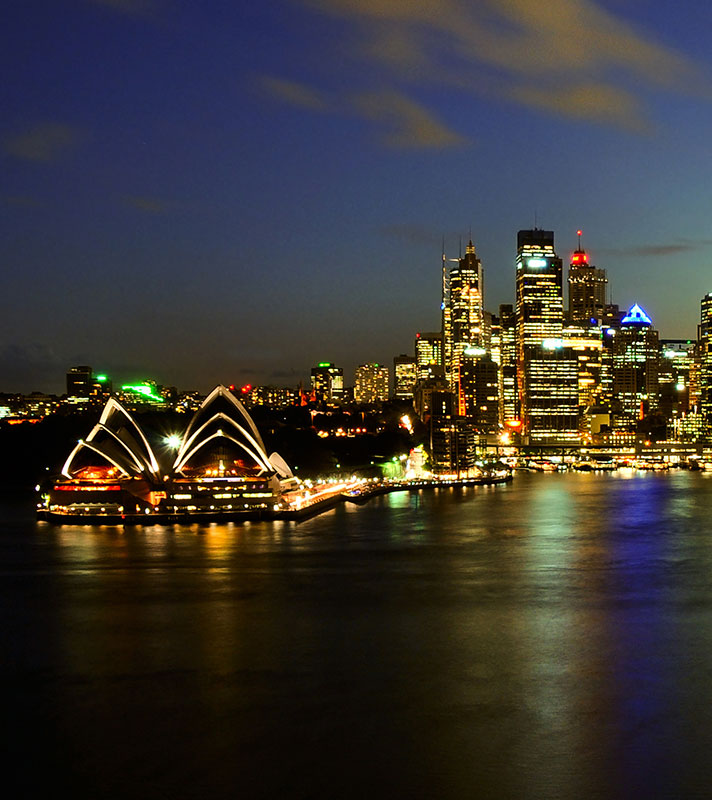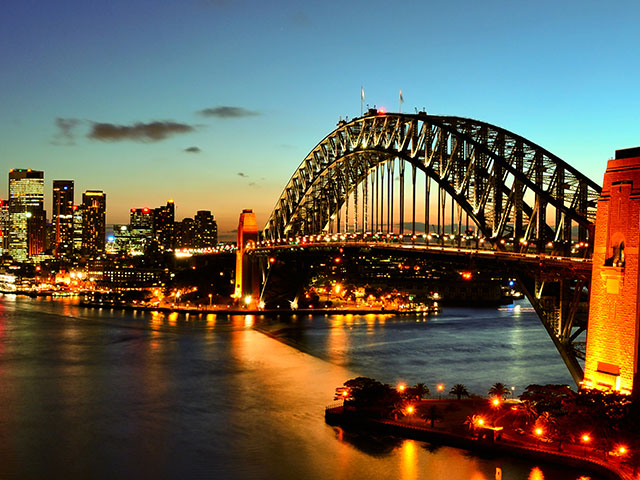 World Cruise from Liverpool
• S220107
Save to favourites
Liverpool
Borealis
Tue 04 Jan 2022
105 nights
Embark on an incredible exploration aboard Borealis

Marvel at Sydney's Harbour Bridge
Experience the contrasts between Singapore & Asian islands
Please call our Reservations Team for latest pricing and availability.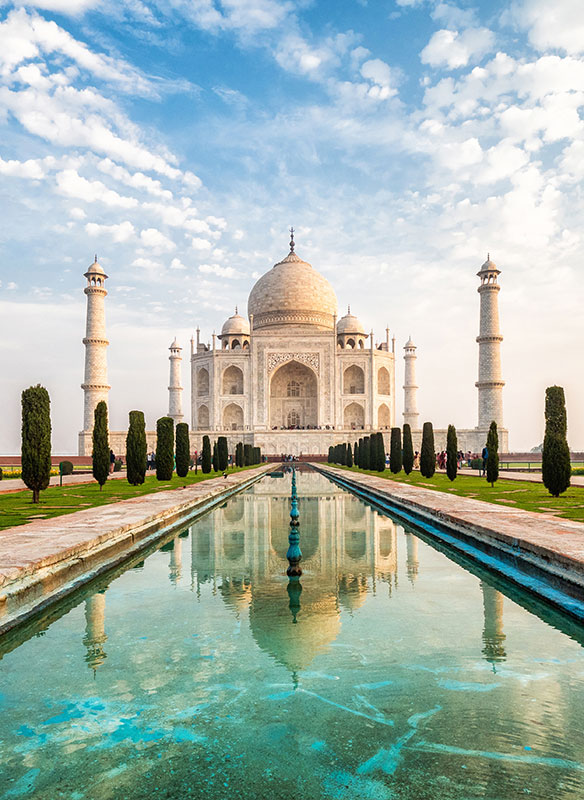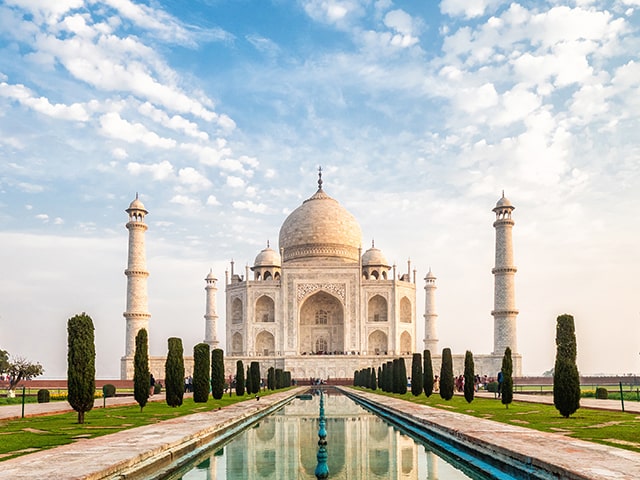 World Cruise
• S2202
Save to favourites
Southampton
Borealis
Thu 06 Jan 2022
101 nights
Embark on an incredible exploration aboard Borealis

Sample paradise at unspoilt Pacific Islands
Sail the remarkable Panama and Suez canals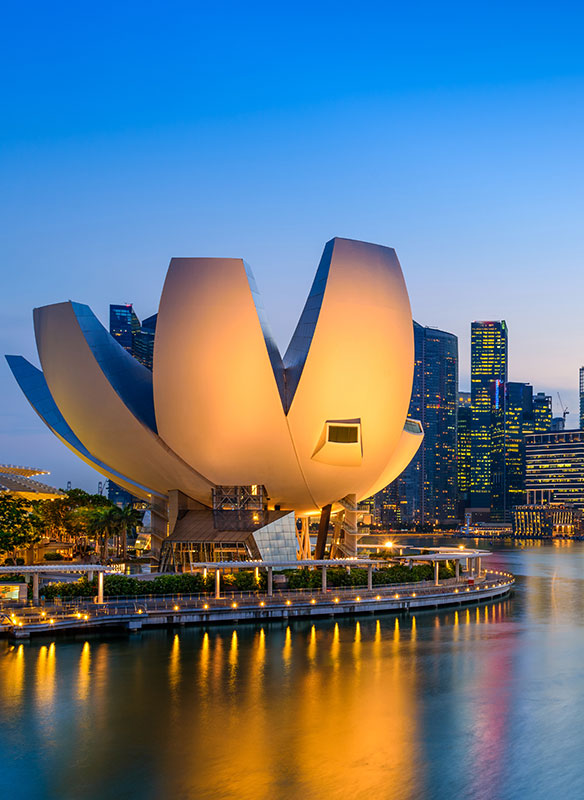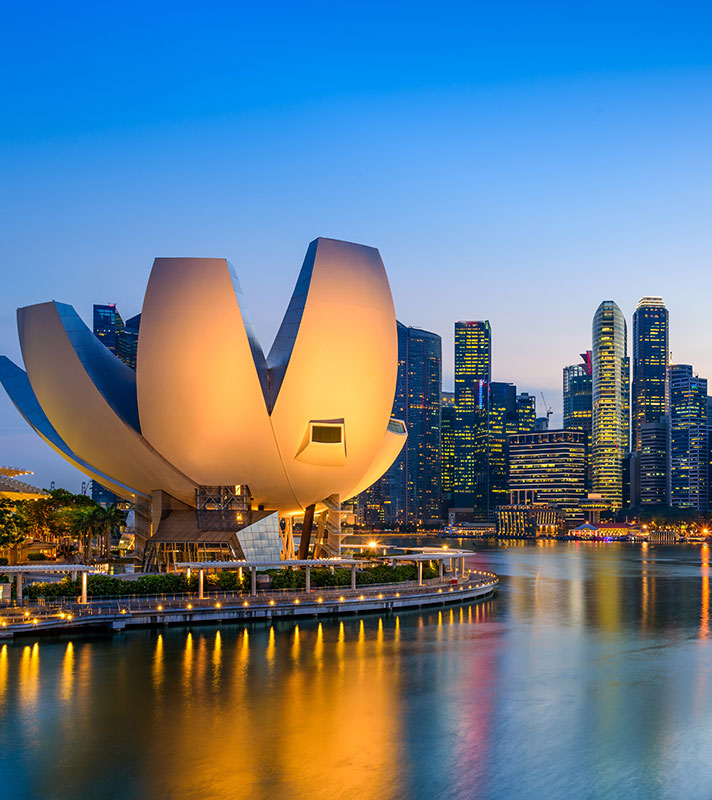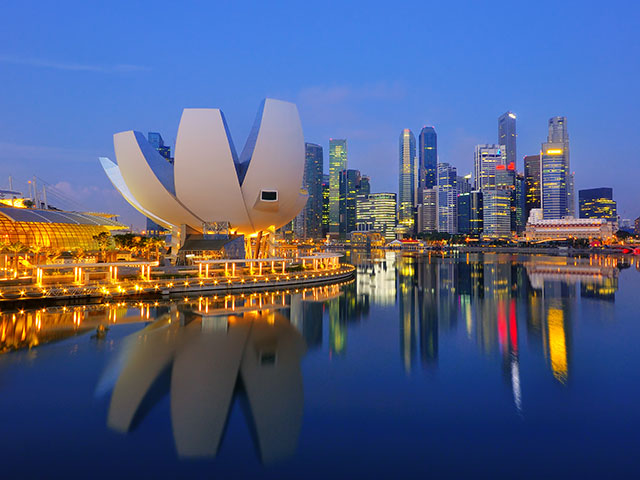 Around the World, Southampton to Liverpool
• S220207
Save to favourites
Southampton
Borealis
Thu 06 Jan 2022
103 nights
Embark on an incredible exploration aboard Borealis
Marvel at Sydney's famous Harbour Bridge
Experience the contrasts between Singapore & Asian islands
Please call our Reservations Team for latest pricing and availability.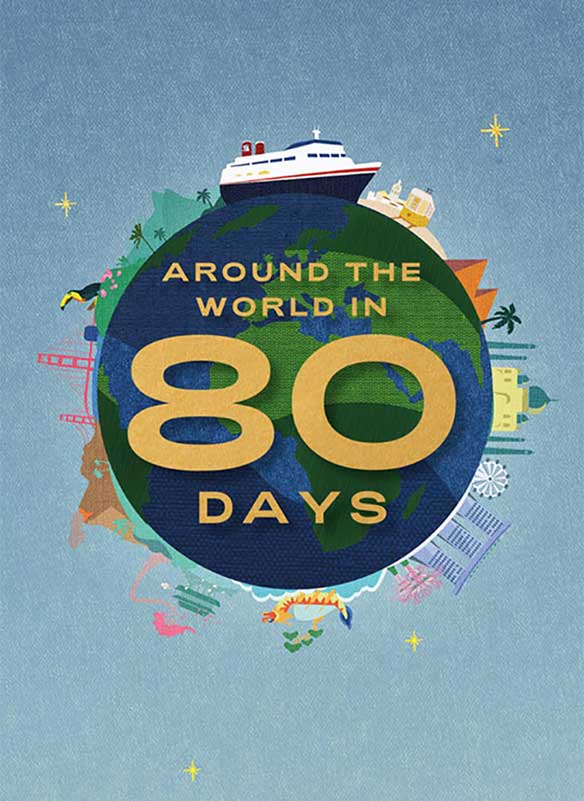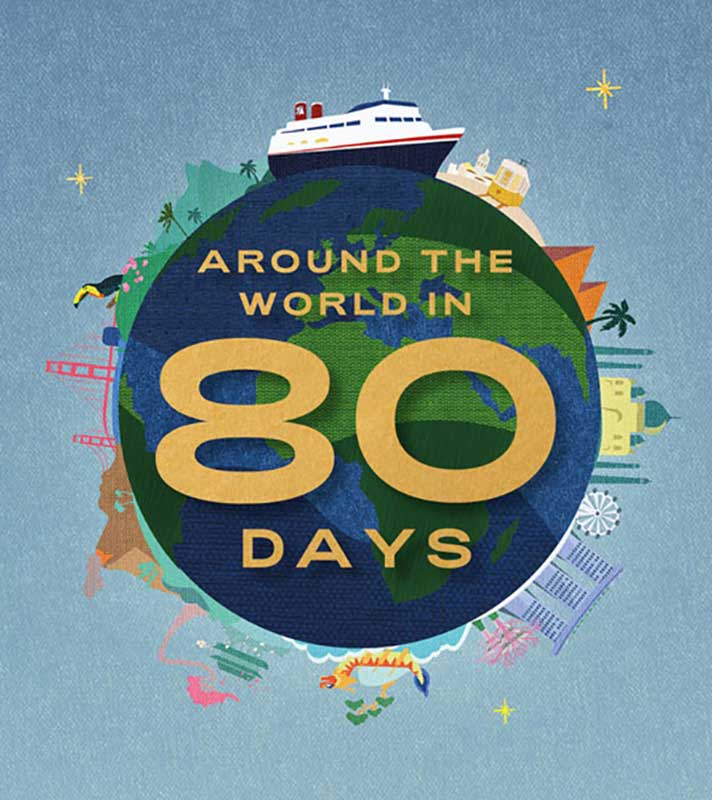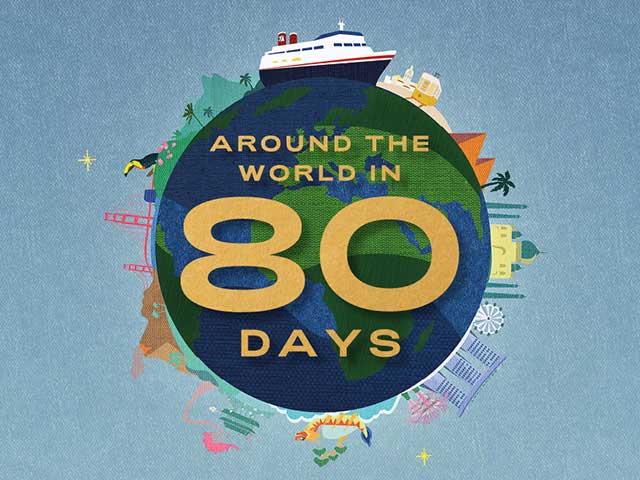 Around the World in 80 Days from Liverpool
• S230405
Save to favourites
Liverpool
Borealis
Tue 21 Feb 2023
83 nights
See Cherry Blossom in bloom in Japan
Experience three Hawaiian Islands
Visit the tomb of Tutankhamun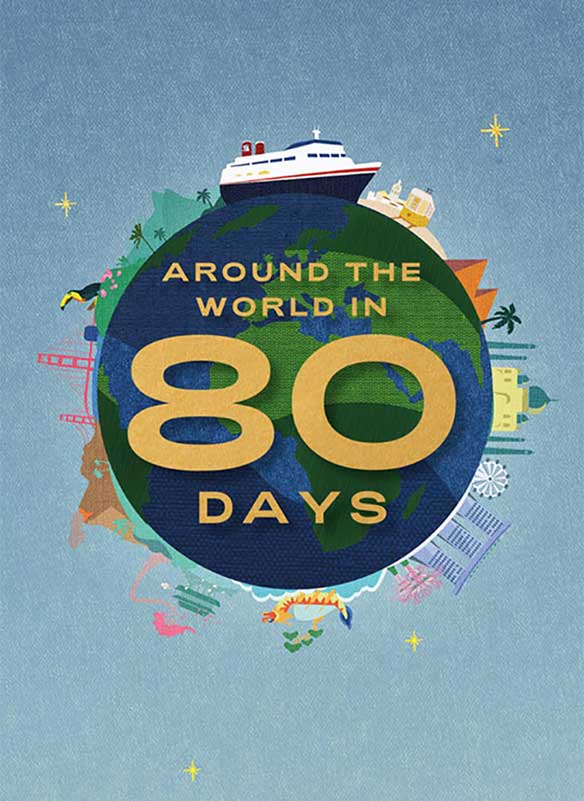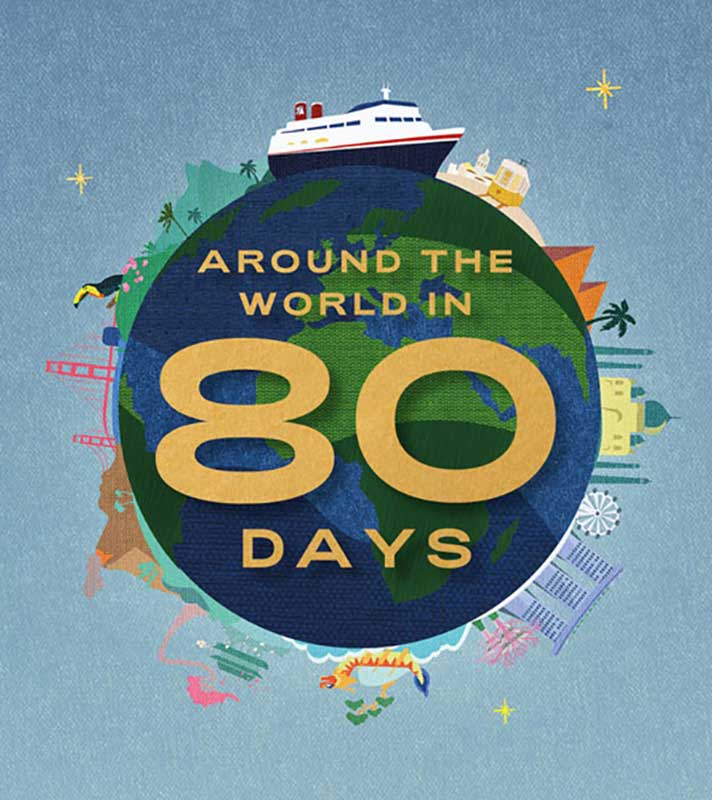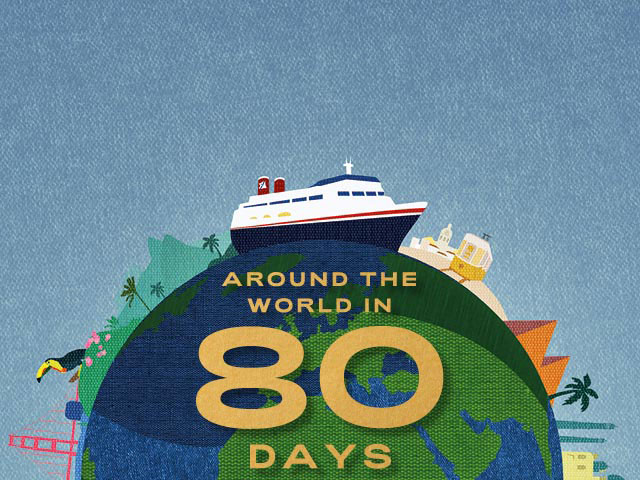 Around the World in 80 Days
• S2305
Save to favourites
Southampton
Borealis
Thu 23 Feb 2023
79 nights
See Cherry Blossom in bloom in Japan
Experience three Hawaiian Islands
Visit the tomb of Tutankhamun