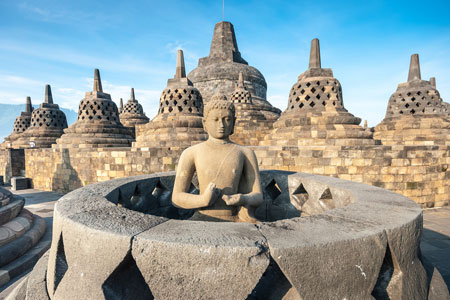 Why Cruise Indonesia?
A volcanic nation of 'ten thousand islands', there is much to see and do on our Indonesia and Bali cruises. Archipelagic Indonesia is renowned for its pristine white-sand beaches, verdant terraced hillsides and valleys, huge Komodo Dragons and lush, flora-rich rainforests providing the perfect habitat for wonderful wildlife such as elephants, orangutans and tigers. Rich in cultures and customs, animals and plants, sights and flavours; Indonesia is like the best of the world thrown together to create one incredible country. [ReadMoreMob] [ReadMoreDesk]
A Diver's Dream
For sea lovers, Indonesia's waters are home to a kaleidoscope of manta rays, porpoises, turtles and colourful tropical fish that populate the stunning coral beds.
Food & Lifestyle
As for food, freshness is the order of the day with plenty of seafood, salads and vegetable dishes on offer. But be warned, Indonesians like it hot, so watch out for the fiery red and green peppers. Arak, the local palm-sap wine, also packs a mighty punch.
From natural delights of picture perfect Bali and Komodo Island, the native habitat of the world's largest lizards, to architectural and spiritual treasures such as Borobudur Temple, Indonesia is a wealth of wonders awaiting your discovery.
Top Experiences
Ambon, Maluku, Indonesia
Ambonese dance performance
The islands of Maluku have many forms of dance, including the cheerful, colourful saureka-reka dance and the 'crazy bamboo dance'. This mystical ritual involving a piece of bamboo that's apparently possessed is a fascinating performance to witness.
Visit the Christina Martha Tiahahu statue
A national heroine of Indonesia, Martha Christina Tiahahu was a Moluccan freedom fighter who joined in the war against the Dutch colonial government. An eight-metre-tall, spear-wielding statue of her stands on a hill overlooking Ambon and the Banda Sea.
Benoa, Bali
Discover the spiritual town of Ubud
With its palace, art galleries and yoga studios, Ubud is steeped in Balinese culture. You can barter for handcrafted wares at the bustling market, or stroll the moss-coated pathways of Ubud Monkey Forest in search of ancient temples and long-tailed macaques.
Explore awe-inspiring rice terraces
The most distinctive features of Bali's landscape are the rice terraces. Part of a centuries-old heritage, these scenic, emerald-green fields blanket the island's steep hillsides and deep gorges. Those at Jatiluwih are a fine example and well worth a visit.
Visit Bali's iconic temples
No visit to Bali would be complete without visiting at least one of the island's beautiful temples. Among the most iconic are the cliff-top temple of Uluwatu, believed to be one of Bali's six spiritual pillars, and the ancient sea temple of Tanah Lot.
Komodo, Indonesia
Komodo National Park
Strong and stealthy yet endangered, the Komodo dragon is dinosaur-like in appearance, with rugged, armoured scales, a long, forked tongue and up to 60 serrated teeth. With the assistance of a park ranger, you can observe them in their natural habitat.
Pink Beach
Renowned for its beautifully coloured sand tinted by fragments of red coral, Pink Beach is one of Komodo's most visited and beautiful beaches. It's a popular spot for swimming, snorkelling or simply for relaxing and soaking up the surroundings.
Lembar, Lombok, Indonesia
Pura Lingsar
This large temple is the holiest in Lombok, built in 1741. The complex includes a temple for Balinese Hindus and one for followers of Wetu Telu, a syncretic form of Islam that is the traditional belief of the indigenous Sasak people of Lombok.
Narmada Park
This stunning water park is inspired by both Mount Rinjani and the Segara Anak crater lake. Within the park, the Bale Petirtaan (Fountain of Youth) is a wellspring at the confluence of three sources. Hindus consider this water to be sacred..
Sabang, Weh Island, Indonesia
Go snorkelling at Rubiah Island
Local wooden boats await to take you across on a tour to Rubiah Island, which is well-known for its coral reefs that are overflowing with marine life. Be sure to reap the rewards during a snorkelling adventure within this idyllic slice of paradise.
Semarang, Indonesia
Borobudur
This dramatic, enigmatic monument, which looms above rice fields and tropical forest, is one of Asia's cultural icons and is also the world's largest Buddhist monument. The main temple is built in three tiers, including a monumental stupa at the top.
Prambanan Temple
This exquisite temple complex, which can be visited independently, testifies to the peaceful co-existence of Hindus and Buddhists on Java. There are three temples dedicated to the great Hindu divinities – Shiva, Vishnu and Brahma – and three dedicated to the animals who serve them.
Cruises to Indonesia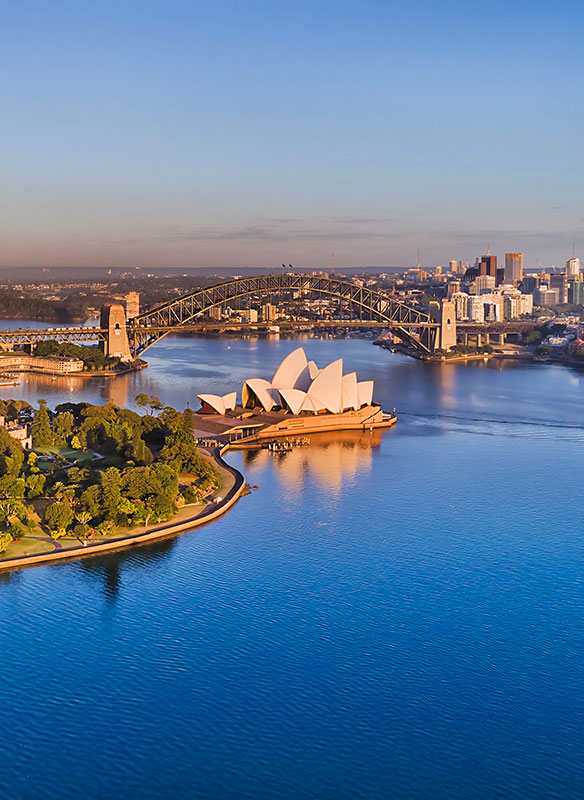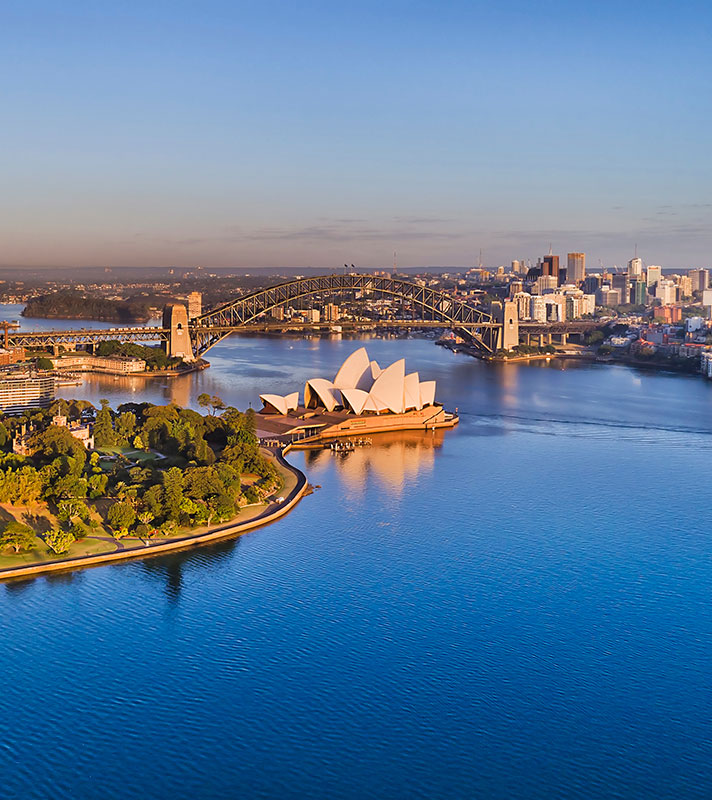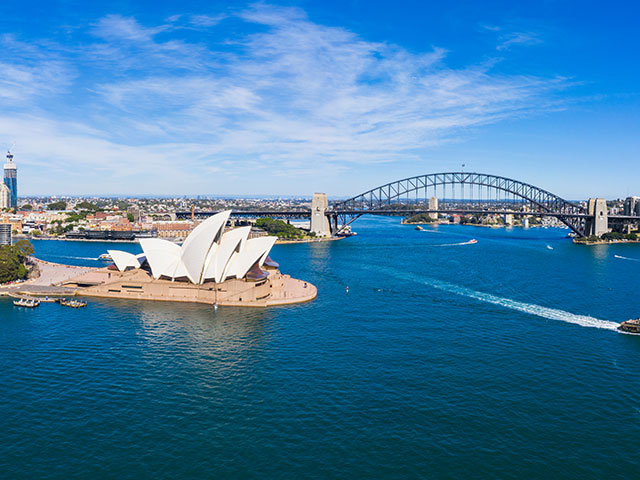 World Cruise from Liverpool to Southampton
• S240102
Save to favourites
Liverpool
Borealis
Fri 05 Jan 2024
103 nights
Experience the thrill of an around the world voyage on Borealis
Discover a mix of cultural, historical and natural wonders across the globe
Find paradise at Pacific Islands; explore Sydney, Singapore and Mumbai; revel in the beauty of New Zealand; seek-out the lost city of Petra; and much more
Please call our Reservations Team for latest pricing and availability.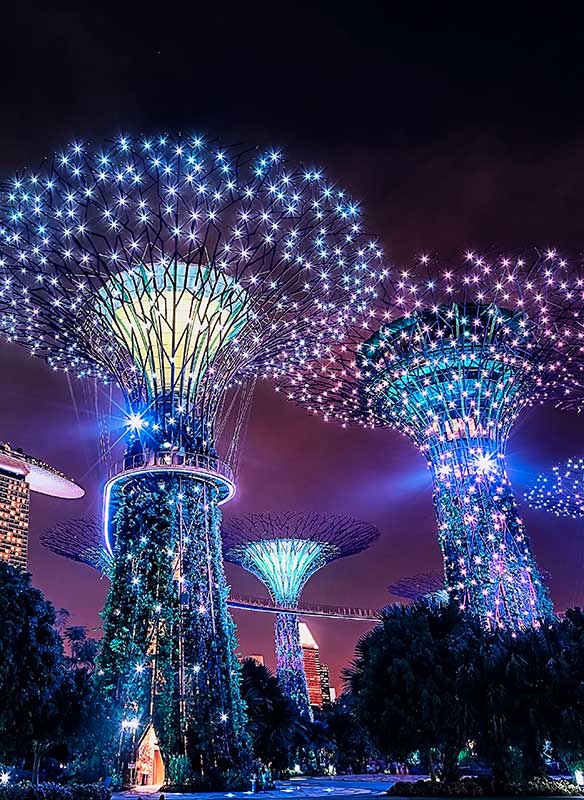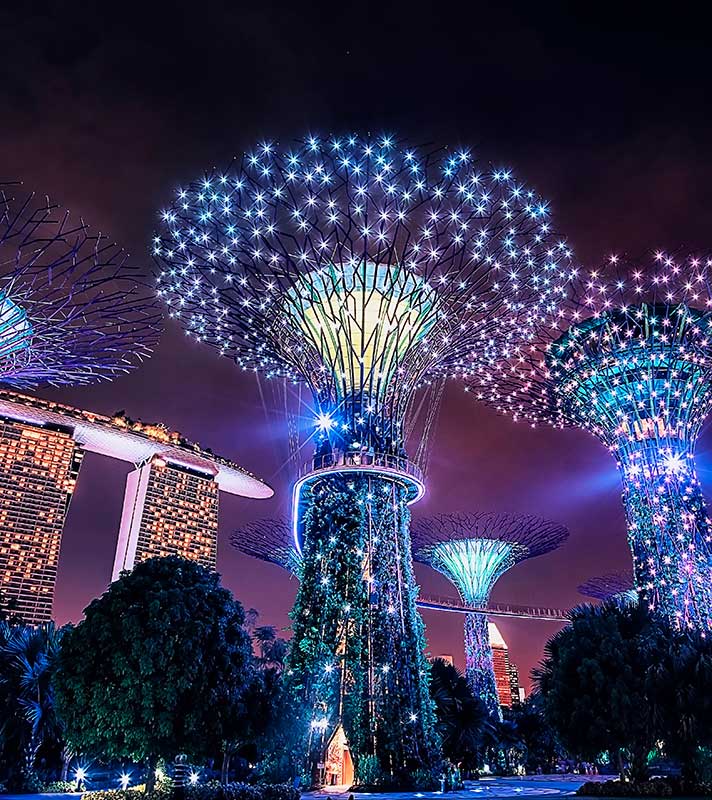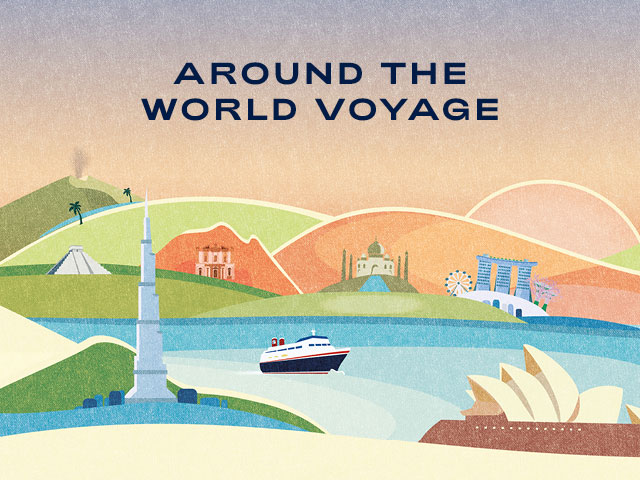 World Cruise
• S2402
Save to favourites
Southampton
Borealis
Sun 07 Jan 2024
101 nights
Experience the thrill of an around the world voyage on Borealis
Discover a mix of cultural, historical and natural wonders across the globe
Find paradise at Pacific Islands; explore Sydney, Singapore and Mumbai; revel in the beauty of New Zealand; seek-out the lost city of Petra; and much more