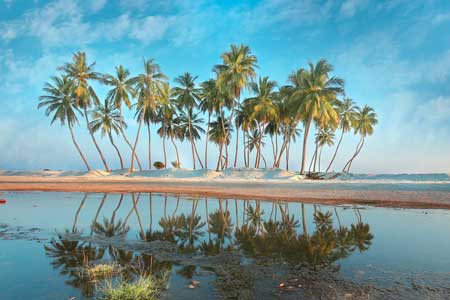 Oman offers you something a little bit different. Ooozing an arabesque charm, it offers sun-drenched beach relaxation and the bustle of one of the cleanest cities you'll ever see.

During your Oman cruise, a visit to its capital, Muscat, will leave you stunned. There are few cities on earth that are as clean and attractive. You won't find any high-rise monstrosities here, instead all buildings are traditionally built with either a dome or arabesque windows. [ReadMoreMob]


Further south, Salalah is a sub-tropical colourful city with tempting coconut-fringed beaches. You can get to know the locals by browsing its souks where you will be able to pick up a bargain or two.

When it comes to food, there's a wide range of Arabic, Indian, Oriental, European and other international dishes available. It's not too hot and special dishes are cooked for festive seasons. Although Muslims are forbidden alcohol, most hotels and restaurants have a bar for guests, but of course you may decide that when in Oman.With all these varied sights and sounds on offer, a cruise holiday to Oman will provide countless memories.