South & Central America Cruises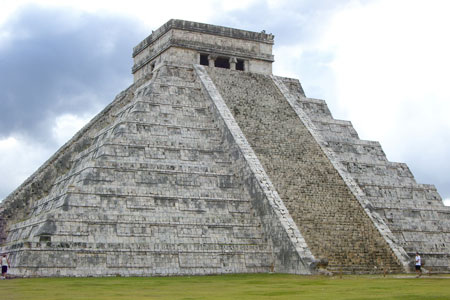 A Central and South American cruise offers an incredibly diverse region of fascinating cultures, magnificent mountains, white sand beaches, picturesque colonial towns and imposing volcanoes. The turquoise seas, magnificent Mayan ruins secreted deep within verdant jungles and cool, bustling markets of Latin America affords its visitors plenty of opportunity to explore or simply chill. There's plenty more to thrill in South America too, as its Patagonian plains, Amazonian rainforest, Incan ruins, colonial towns, and samba-based lifestyle set the stage for a full-on experience. [ReadMoreMob]
Central America's rich mix of people and cultures has created a dynamically-diverse society. The Spanish left their mark on the region's history and architecture, while African culture permeates its spiritual heart. A further century of outside influence has turned Panama City into a contemporary capital. Latin America's eight countries, hundreds of volcanoes and vast tropical coasts offer adventure aplenty: zip line through rainforest canopies, swim alongside sea turtles or hike trails to an ancient past. [ReadMoreDesk]
The Amazon and its breathtaking, diverse landscape is a constant surprise, and a cruise can deliver its wonders up-close. South America's variety doesn't end with Amazonian biodiversity. From Rio de Janeiro and Sao Paulo to Montevideo and Buenos Aires, the region is home to a blend of modern and ancient cultures.
Colonial towns that have barely changed since the 18th century hide gilded churches and stately plazas. Its indigenous markets are places to haggle for traditional products. From the call of howler monkeys in the rainforest to the pounding rhythms of samba and the fever of Brazilian nightlife – South America is all about the big adventure. Despite all this diversity, one thing remains constant; the infectious enthusiasm for life and the warmth of the welcome is there for any visitor to these extraordinary lands.
Reviews
Interested in booking one of our cruises? Why not have a look at our latest Feefo trusted reviews for this destination and see what other guests have said about their experience.
California-Mexico & The Panama Canal (L1902)
Trusted Customer
(24/04/2019)
California-Mexico & The Panama Canal (L1902)
Trusted Customer
(18/04/2019)
California-Mexico & The Panama Canal (L1902)
Trusted Customer
(16/04/2019)
California-Mexico & The Panama Canal (L1902)
Mrs Bambridge
(15/04/2019)
California-Mexico & The Panama Canal (L1902)
Trusted Customer
(14/04/2019)
California-Mexico & The Panama Canal (L1902)
California-Mexico & The Panama Canal (L1902)
California-Mexico & The Panama Canal (L1902)
California-Mexico & The Panama Canal (L1902)
Trusted Customer
(11/04/2019)
California-Mexico & The Panama Canal (L1902)
Mr Rick Graham Kitchin
(11/04/2019)