The world's largest tropical rainforest, the Amazon, covers much of north-western Brazil and extends into Colombia, Ecuador, Venezuela and Peru. Famed for its extraordinary biodiversity, the Amazon basin is crisscrossed by thousands of waterways, including its powerful, eponymous river.
The remarkable sights and sounds of the rainforest – its people, culture and exotic wildlife, are spread across seven million square kilometres of unique South American wilderness. [ReadMoreMob]River towns, with 19th century architecture built from the wealth of a prosperous rubber industry, include Brazil's Manaus, Belém, Santarem and Boca do Valeria.
The Amazon has a mythical allure – it was named after female warriors of Greek mythology – and many have dreamt of the chance to walk its forest trails, wake up to the call of a thousand birds [ReadMoreDesk]and howler monkeys, or simply admire the extensive canopy of towering vegetation that is literally the source of the air we all breathe.
Home to more than a third of the world's species, the rainforest offers a rainbow of exotic creatures that includes toucans, red deer and pink dolphins. The astonishing beauty of the Amazon lies in the intricacy of its complex ecosystem, and a cruise to this region to meet fascinating local communities, experience their way of life and travel their river whose size is so legendary, is an opportunity not to be missed.
Cruises to Amazon
Departs: Southampton • Tue 04 Jan 2022
79 nights • Bolette • T2201
Immerse yourself in an intoxicating blend of history, culture and beauty as you discover iconic destinations and unforgettable highlights on an epic, in-depth exploration of Latin America.
You can have a private mass at Rio's legendary Christ the Redeemer; dance the tango in Buenos Aires; tour to magnificent Machu Picchu; and much more.
Scenic cruising by Cape Horn; through the Chilean Fjords spectacular mountains and glaciers; and navigating the Panama Canal will create everlasting memories.
From £8,299pp
Fares Explained
|
What's Included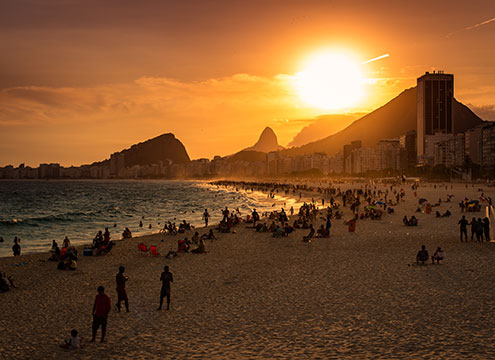 Departs: Southampton • Tue 04 Jan 2022
25 nights • Bolette • T2202
Seek out some of Brazil's most iconic attractions, from the world famous landmarks of Rio de Janeiro to legendary rainforests, on this epic voyage.
You can revel in unrivalled views from Sugarloaf Mountain, watch the sunset from Copacabana Beach, have a private mass at mighty Christ the Redeemer, and much more.
Explore historic Salvador and uncover gorgeous natural treasures at Ilhabela, plus visit attraction-packed Montevideo in Uruguay and a trio of beautiful Atlantic Ocean islands – Tenerife, Madeira and São Vicente.
From £3,599pp
Fares Explained
|
What's Included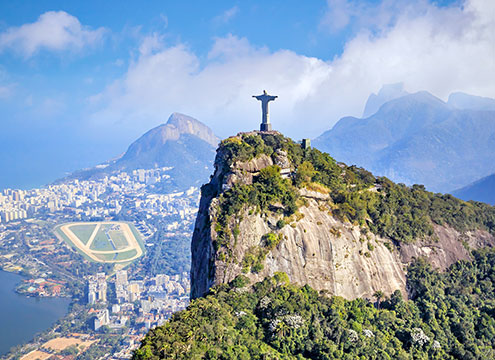 Departs: Southampton • Tue 04 Jan 2022
49 nights • Bolette • T220203
Experience the very best that one of the world's most intoxication regions has to offer, on this extensive, in-depth exploration of South America packed with countless highlights throughout.
After crossing the Atlantic, discover authentic Brazil, from the iconic sights and sounds of Rio de Janeiro to golden beaches and Atlantic rainforests within reach of Ilhabela.
Experience the contrasts of Patagonia in Argentina and Chile; discover arid frontiers and wonderlands of snow-capped peaks, plus experience scenic cruising of astonishing Chilean Fjords.
From £6,699pp
Fares Explained
|
What's Included