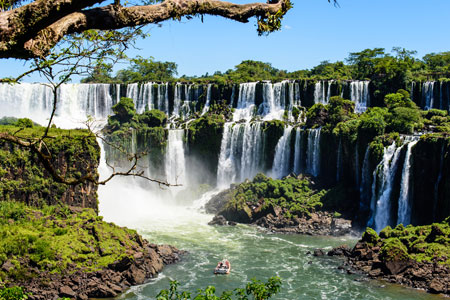 Discover the Natural Wonders of Argentina
An Argentinian cruise holiday opens up a world of natural wonders. The port of Ushuaia is perfect for watching a variety of marine life such as penguins, sea lions and whales, and is the ideal gateway to visit the awesome Tierra del Fuego National Park. From the lush rainforests of Misiones to the red mountains of Salta, the expansive scenery is a treat to behold. The nation's other wildlife comes in the form of flamingos and giant anteaters. Argentina's vast land mass encompasses Patagonian plains, Andean mountains, glacial lakes and pampas grassland, the traditional grazing areas for the nation's lauded beef cattle.[ReadMoreDesk] The country is also famous for football, wine, the seductive Tango, and Gauchos. [ReadMoreMob]
Its sprawling, cosmopolitan capital, Buenos Aires, centres on the Plaza de Mayo, which is lined with stately 19th century architecture including Casa Rosada, the iconic presidential palace. The bustling city exudes colour, energy, music and glorious gourmet cuisine and colonial architecture. It is also home to many natural wonders like the spellbinding Iguazú Falls.
Immerse yourself in Latin American Culture
Argentina's slant on music, arts and, of course, dance gives it a brash, edgy culture that is both European and Latin American at the same time – and one that most visitors hopelessly fall in love with. Cravings for its sublime flame-charred steak are easily satiated as the Parrillas (grill houses) are everywhere.
With world-renowned food, wine to sample and a natural wonderland to explore, a cruise to Argentina is a truly colourful affair.
Top Experiences
Buenos Aires, Argentina
Argentine Tango
Described as 'making love in the vertical position', the iconic dance reputedly originated in the bordellos of Buenos Aires. Today, the tango can be found everywhere from milongas (dance salons) to schools, smoky bars to colourful streets such as El Caminito.
Eva Peron
When Juan Perón became President, 'Evita' became the most important First Lady of the modern political age. The Casa Rosada (Pink House) is home to the famous balcony from which she used to address the gatherers. Next door is the Presidential Museum.
Parana Delta
The waterways, islands and rainforests that make up the Paraná Delta are accessible via boat from Tigre, just north of the city. Among the inhabitants are the capybara – the world's largest rodent – and the golden dorado fish, also known as 'river tiger'.
Gaucho life
The national symbol of Argentina and Uruguay, 'gauchos' are skilled horsemen who live on estancias (ranches). Traditionally known for being nomadic and highly-skilled riders and hunters, modern gauchos still live largely the same as their ancestors.
Cruises to Argentina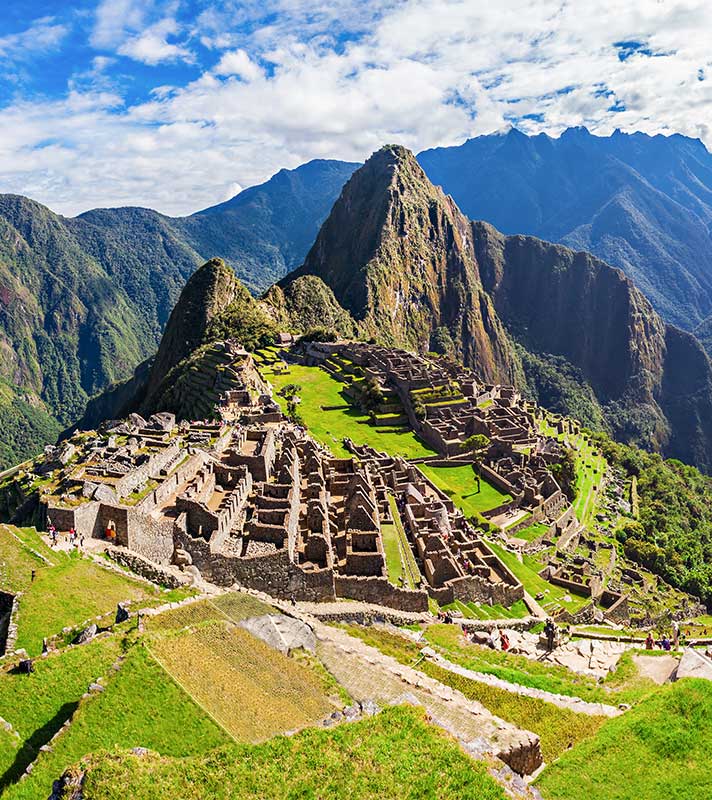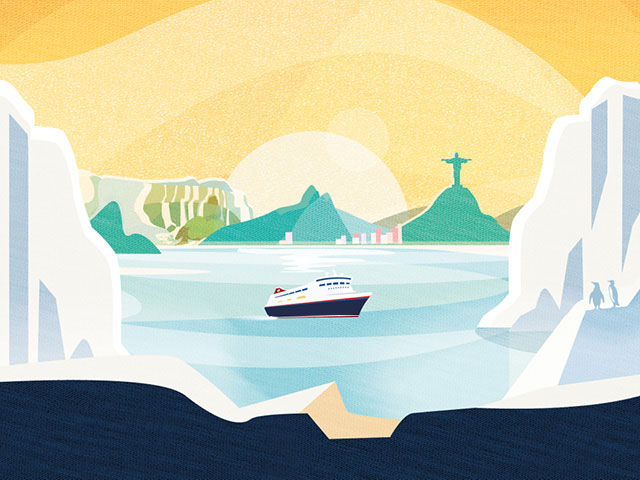 Exploration of South America and the Antarctic
• L2301
Save to favourites
Southampton
Balmoral
Thu 05 Jan 2023
78 nights
An unforgettable South American & Antarctic discovery
Revel in the sights and cultural highlights of iconic cities
Witness the wonders of the Galapagos, Andes and Patagonia