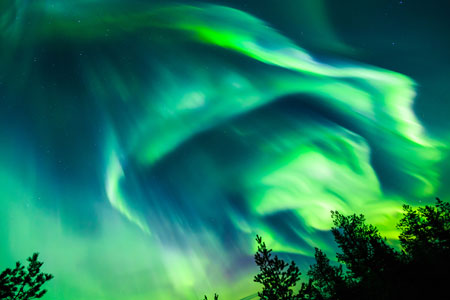 Put simply, Scandinavia is a natural beauty. From the midnight sun on an endless day to the jaw-dropping Northern Lights on a perpetual night, this region is a constant treat for the senses. Throw in effortlessly chic cities and fjordland wildernesses of indescribable splendour, it is little wonder Scandinavia attracts adventurers the world over. [ReadMoreMob]
Few places compare to the outdoor experience of Europe's far north. The region is literally one huge National Park, which offers fantastic hiking, kayaking and glacier spotting. Spectacular coasts and rugged archipelagos demand exploration; their cliffs teem with seabirds and their seas are home to whales.[ReadMoreDesk]
A Scandinavian cruise offers much: scenic Bergen, where narrow streets lead away from the waterfront; the engineering marvel of the Flåm Railway in its spectacular Norwegian Fjord setting; medieval Visby on the Swedish island of Gotland; Tromsø's unique Arctic Cathedral, or Turku, the oldest town in Finland. It's a region with proper seasons.
Winter temperatures are often eye-watering, but the frozen season offers skiing, husky sledding, reindeer rides, snowmobile adventures across the Arctic, snow hotels and the stunning Aurora Borealis. Summer's never ending days are filled with pastures full of colour and festivals full of beer, music and joie de vivre.
The usual Nordic stereotypes melt away in the vibrant capitals of Scandinavia. Contemporary architecture, leading-edge design, acclaimed cuisine, fine museums, plus the most creative solutions for green, urban living, all add up to make a cruise in this part of the world truly sensational.
Cruises to Scandinavia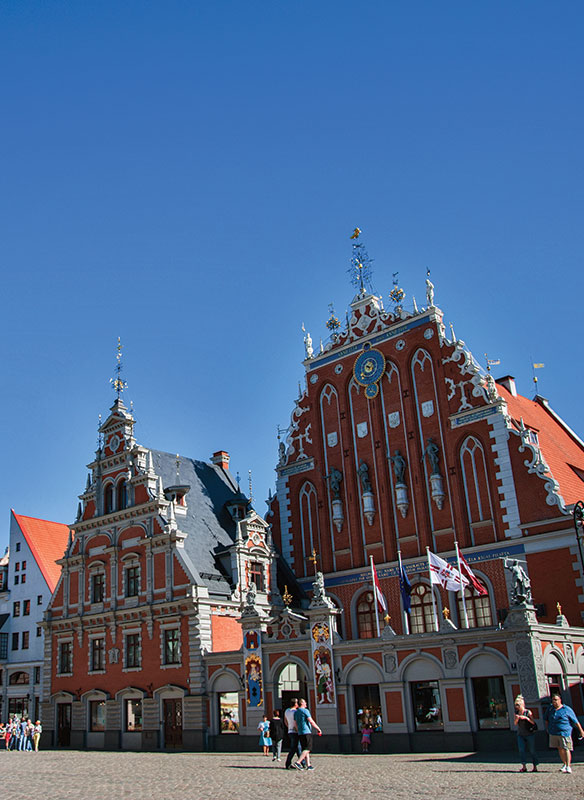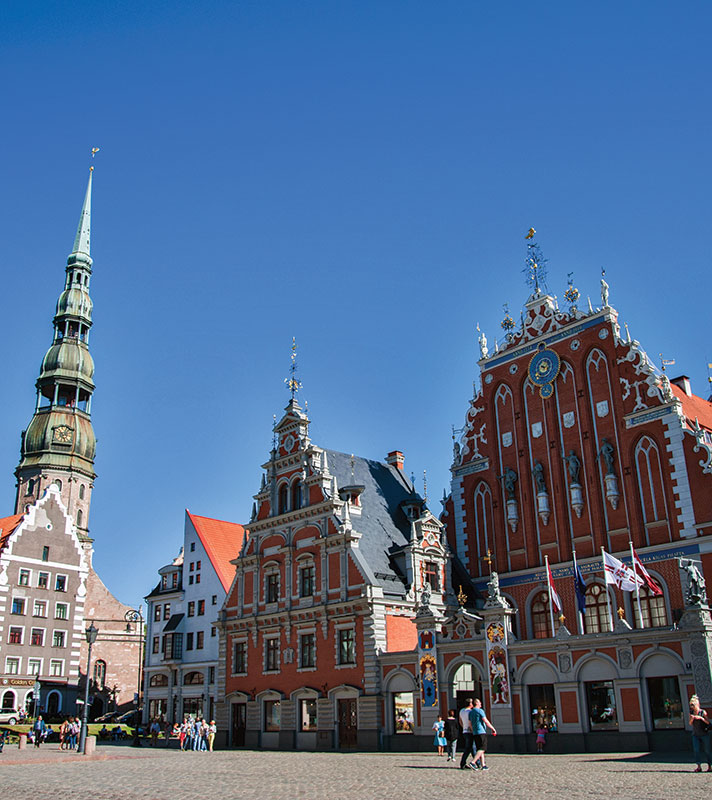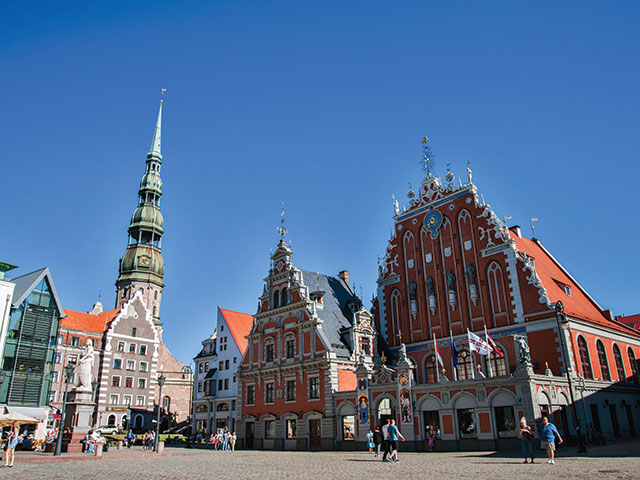 Medieval Old Towns & the Stockholm Archipelago
• L2313
Save to favourites
Rosyth
Balmoral
Fri 02 Jun 2023
13 nights
Discover Baltic cities and their fascinating medieval history
Explore old towns in Tallinn, Riga and Visby
Delight in the gems of Stockholm and Copenhagen
Please call our Reservations Team for latest pricing and availability.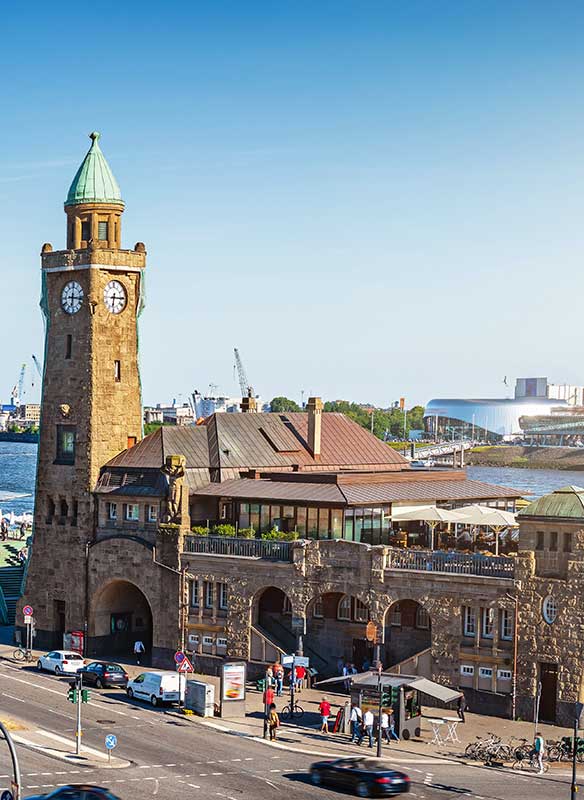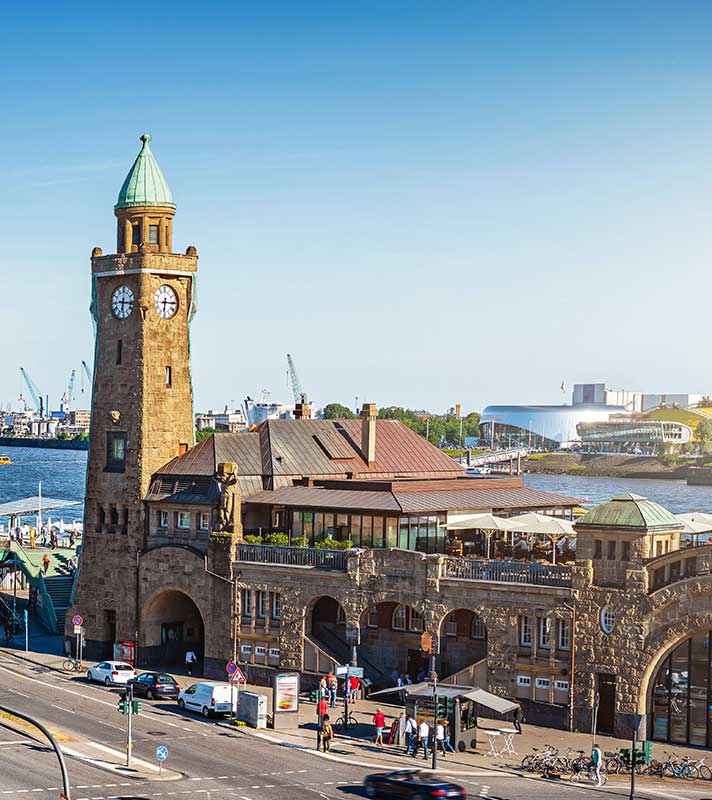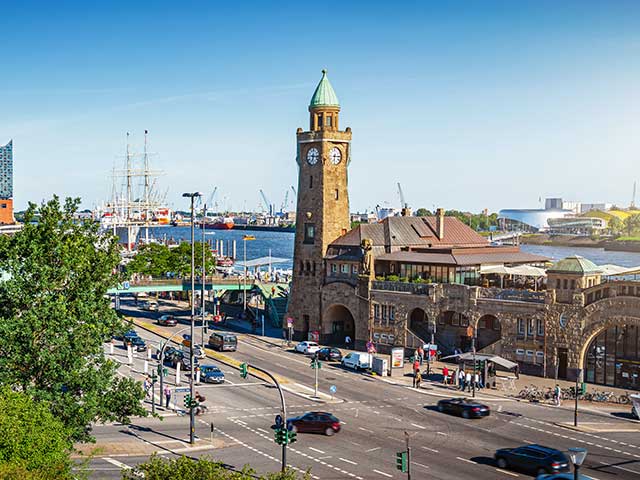 German Cities with Kiel Week Regatta
• L2315
Save to favourites
Rosyth
Balmoral
Thu 22 Jun 2023
10 nights
Enjoy the final day of the Kieler Woche festival in Kiel
Experience scenic cruising of the Kiel Canal
Delve into rich maritime history in Hamburg and Sassnitz
Sign up for our latest offers
Be the first to hear about our latest cruise deals by signing up to receive our emails.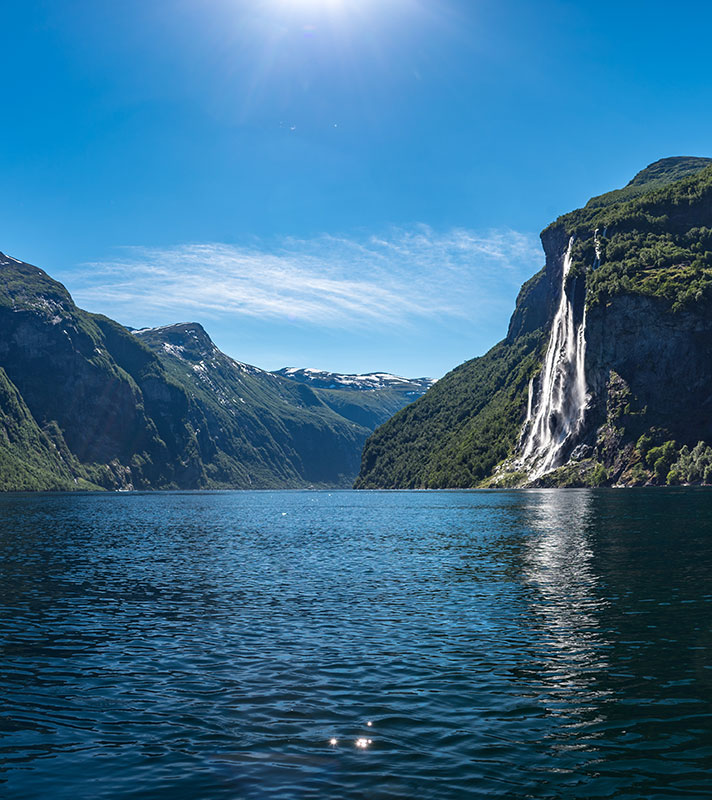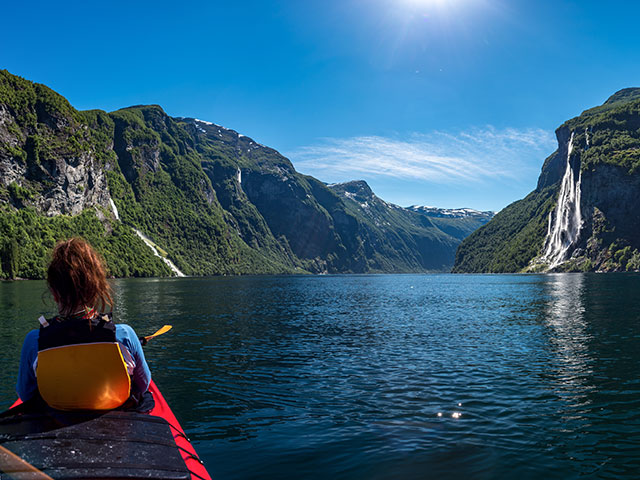 Scenic Summertime Norwegian Fjords
• T2317
Save to favourites
Newcastle
Bolette
Sat 24 Jun 2023
7 nights
Experience Norway's fjords and landscapes at their best
Divert into remarkable waterways, to see cliffs and waterfalls
Ashore, go in search of glaciers, waterfalls and more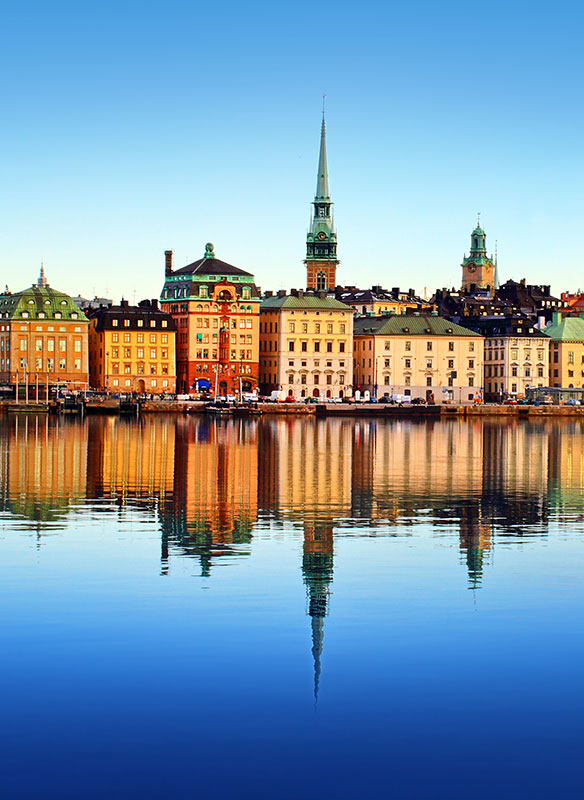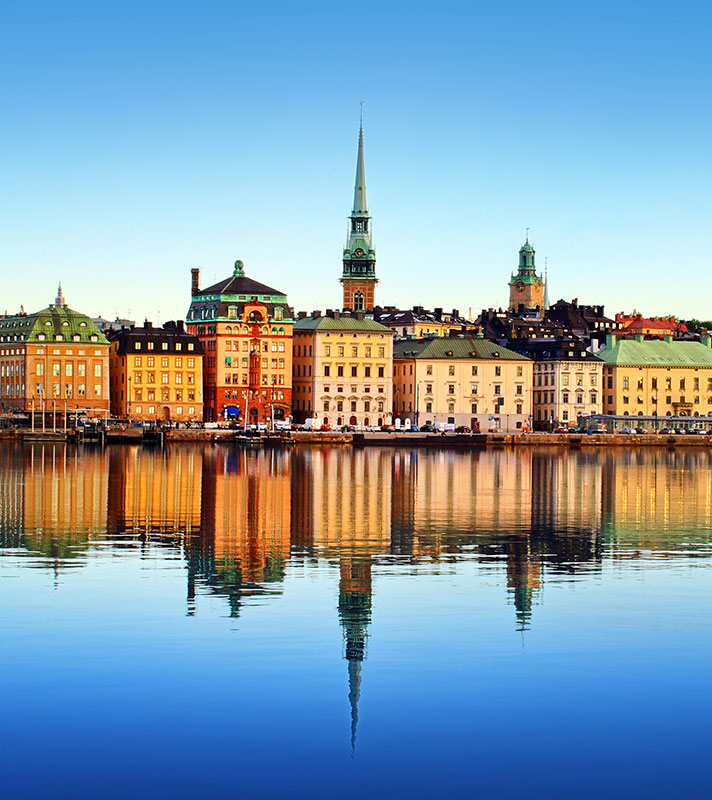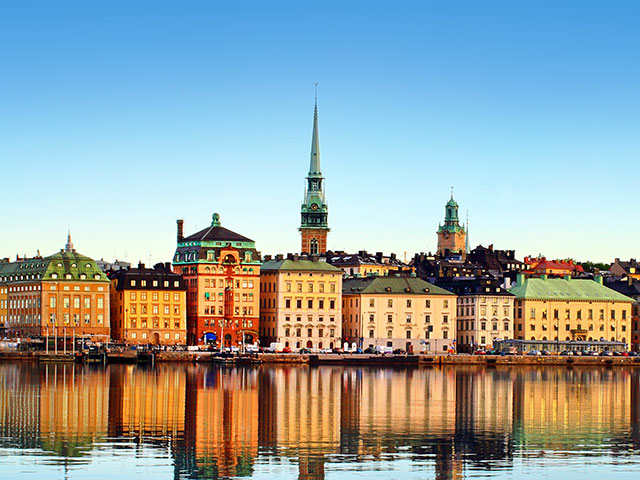 Summertime in Lapland and Scandinavia
• T2318
Save to favourites
Newcastle
Bolette
Sat 01 Jul 2023
14 nights
Discover the natural highlights of Finland and Sweden
Go in search of fascinating wildlife and explore historic old towns
Experience scenic cruising of the Gulf of Bothnia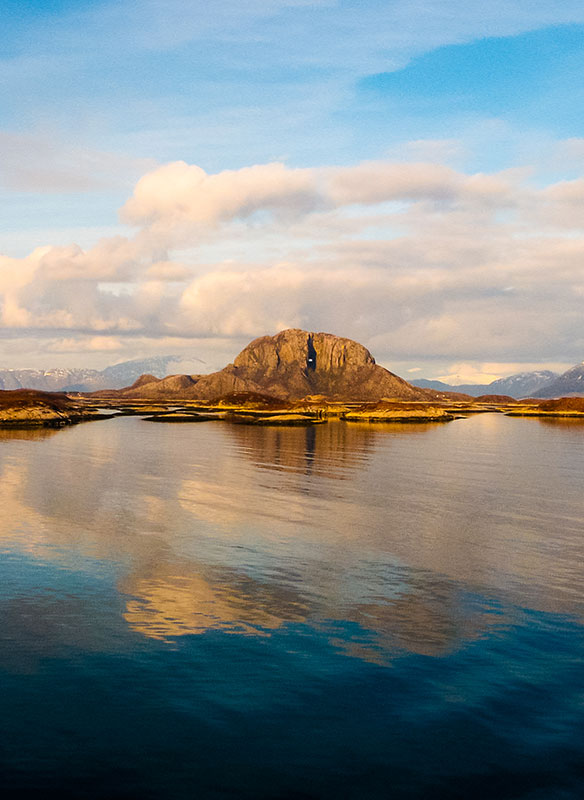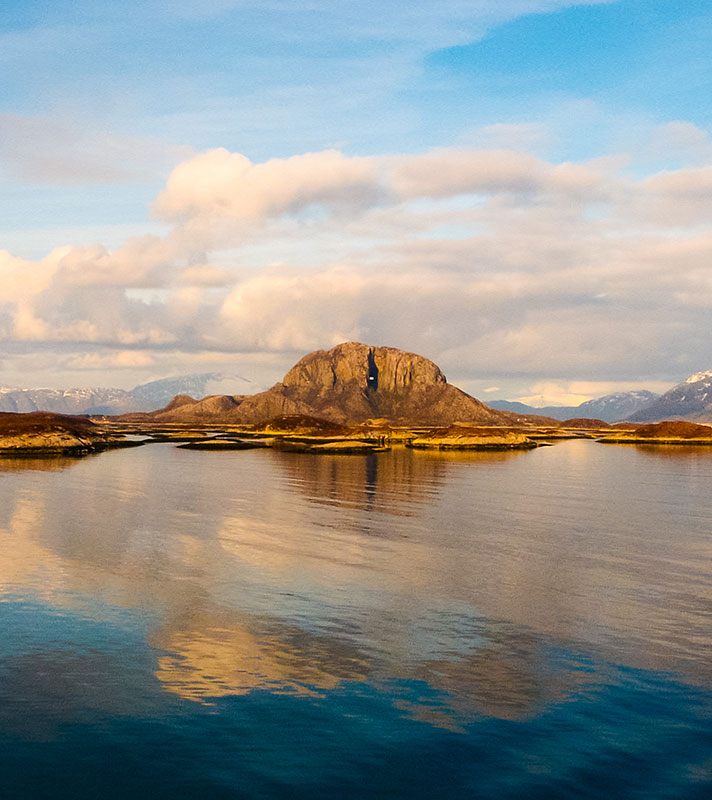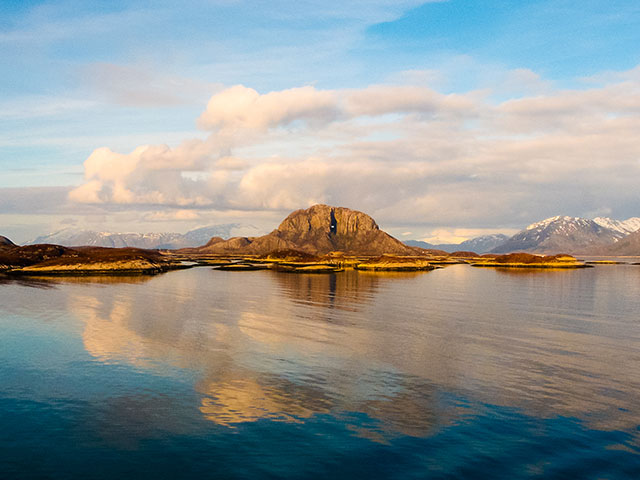 Exploring Northern Norway - the Land of the Midnight Sun
• S2312
Save to favourites
Liverpool
Borealis
Tue 04 Jul 2023
15 nights
View unspoilt & rugged mountainous landscapes

Experience the midnight sun within the Arctic Circle

Learn about life in the Arctic – local communities & birdlife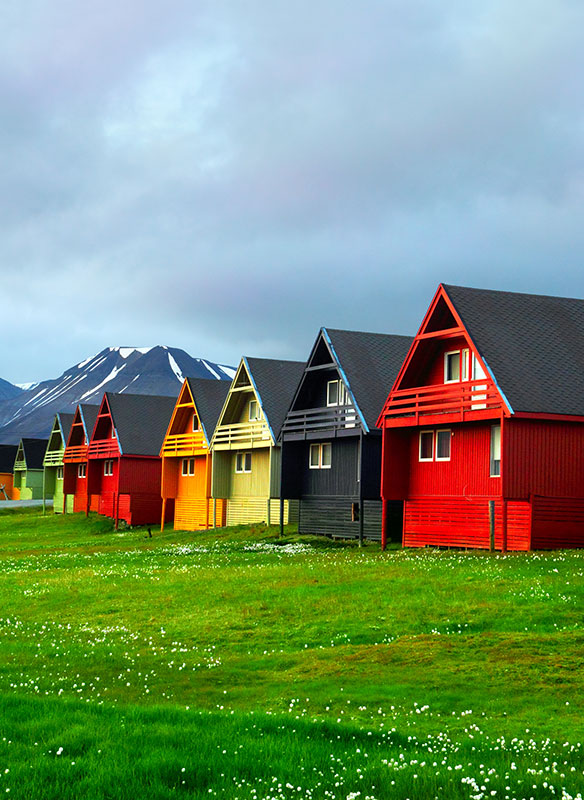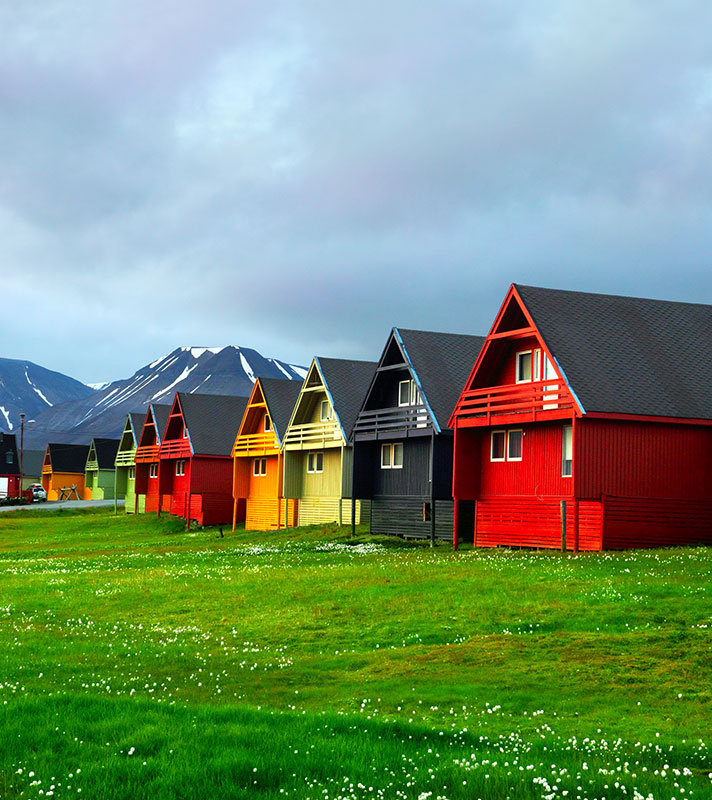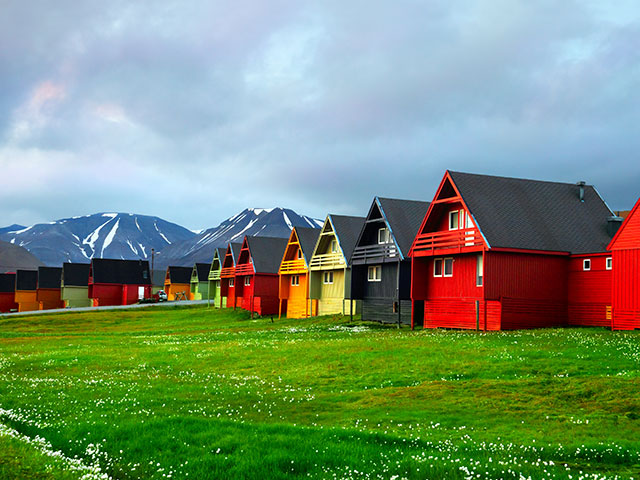 Rugged & Remote Spitsbergen with the Midnight Sun
• L2317
Save to favourites
Rosyth
Balmoral
Wed 19 Jul 2023
15 nights
Experience scenic cruising in Norway's most beautiful fjords
Spot whales with the on board ORCA team
Witness the midnight sun from within the Arctic Circle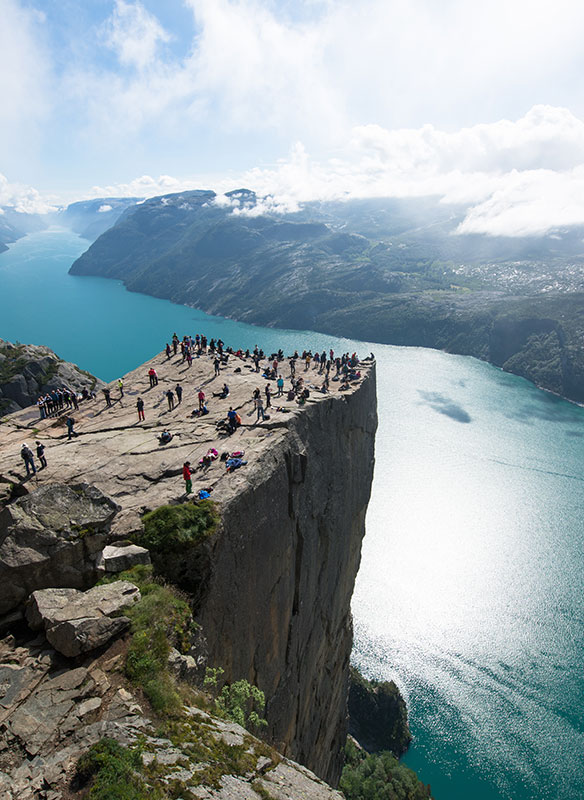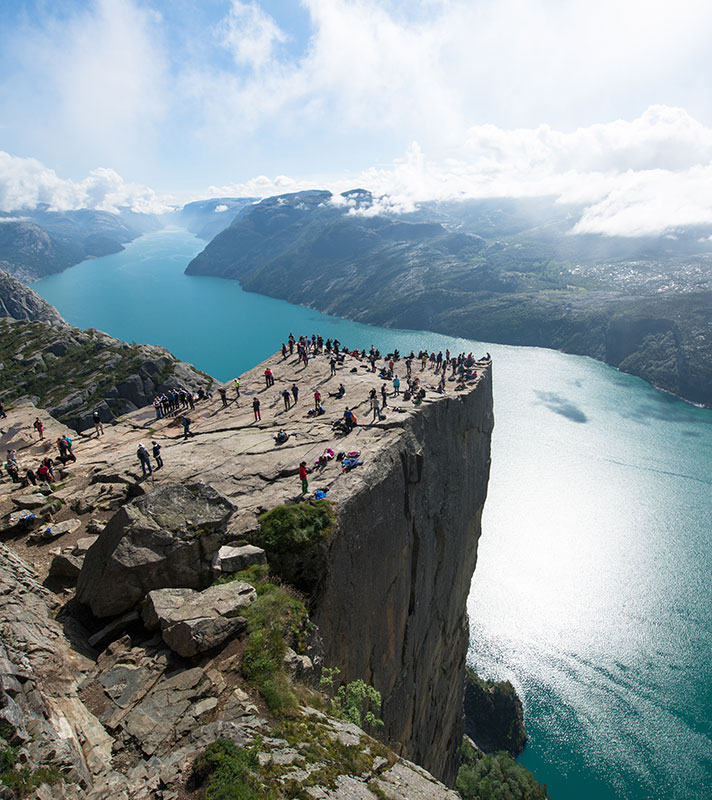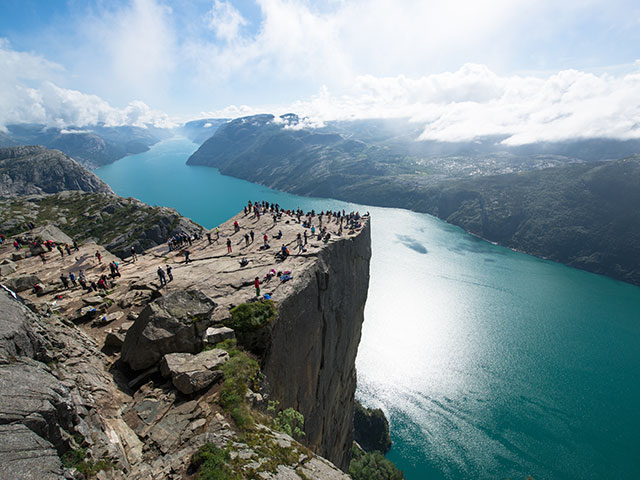 Scenic Summertime Norwegian Fjords
• S2313
Save to favourites
Liverpool
Borealis
Wed 19 Jul 2023
8 nights
Appreciate the beauty of the fjordland in the summer
See towering mountains as you sail the fjords
Ride the famous Flåmsbana Railway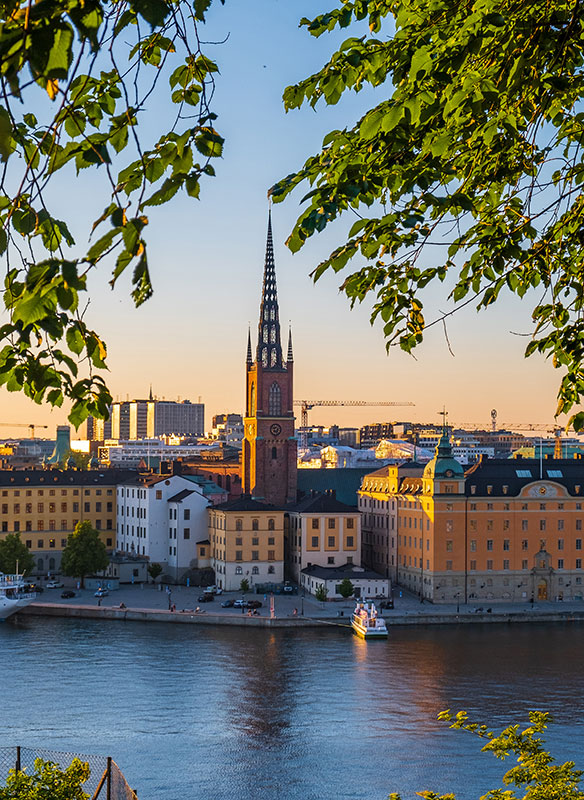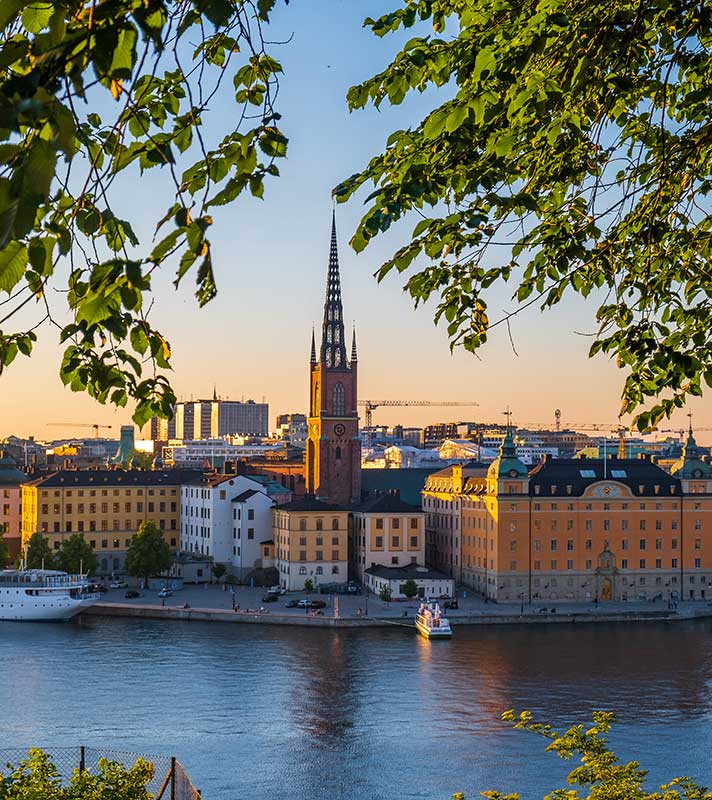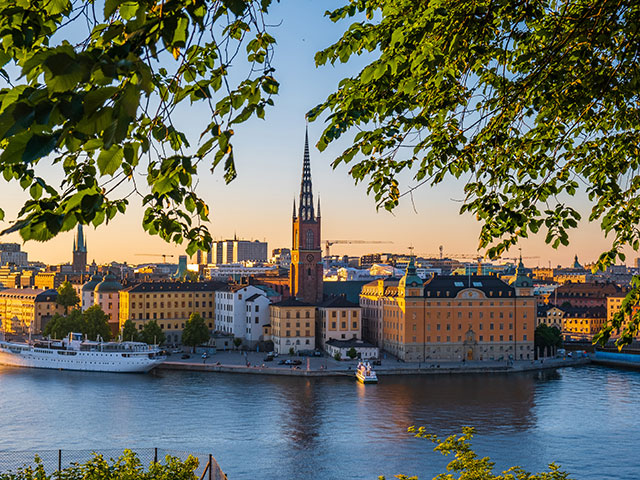 Discover the Scandinavian Capitals
• T2320
Save to favourites
Newcastle
Bolette
Tue 25 Jul 2023
12 nights
Appreciate the beauty of Scandinavia's waterways
Sail through the islands of Stockholm Archipelago
See the Olsen family home in Hvitsten from Bolette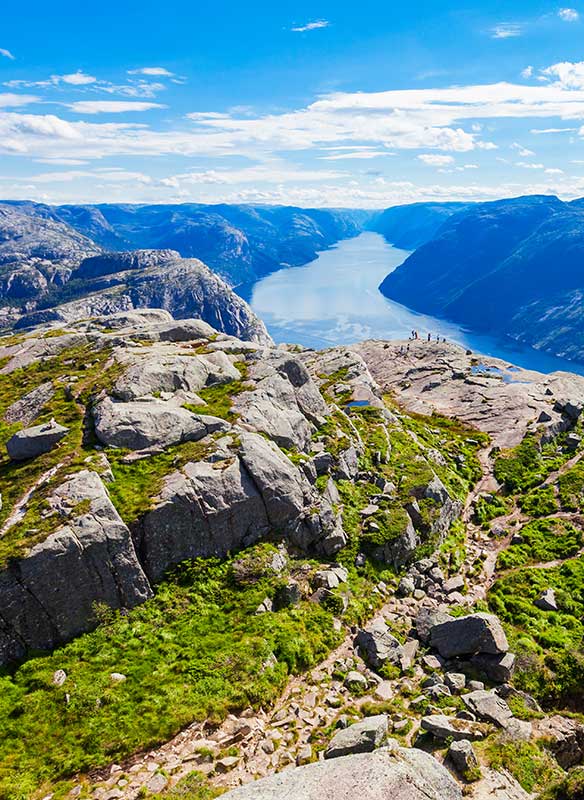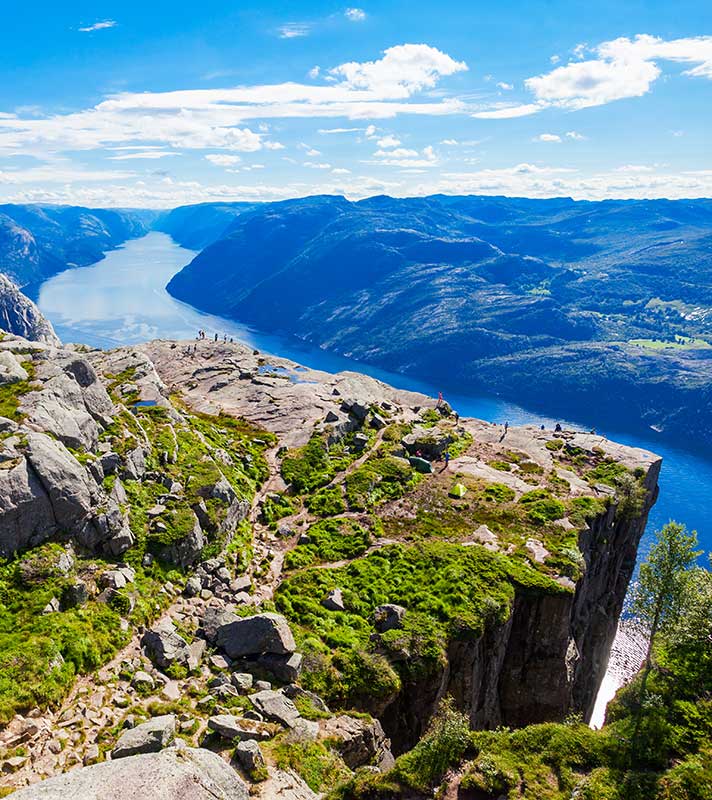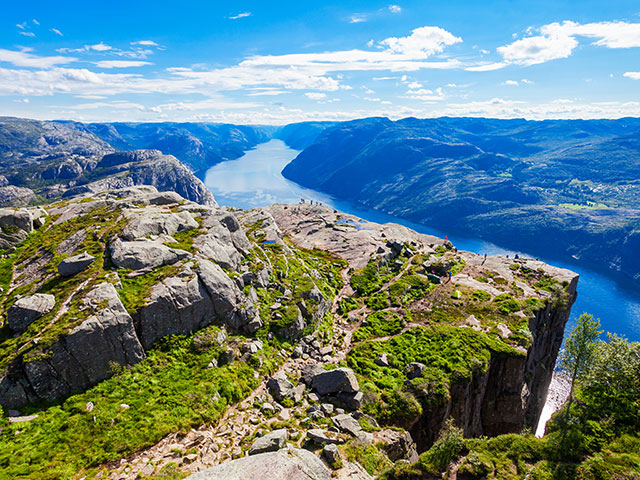 Summertime Norwegian Fjords in Five Nights
• L2318
Save to favourites
Rosyth
Balmoral
Thu 03 Aug 2023
5 nights
A 5-night taste of the Fred. Olsen cruise experience
Scenic cruise into dramatic Lysefjord and Nordfjord
Experience Bergen like a local, and see Briksdal Glacier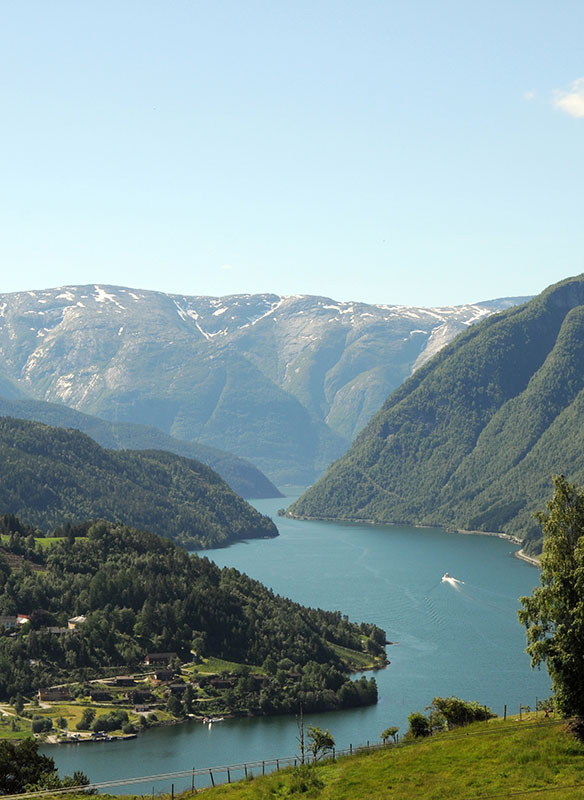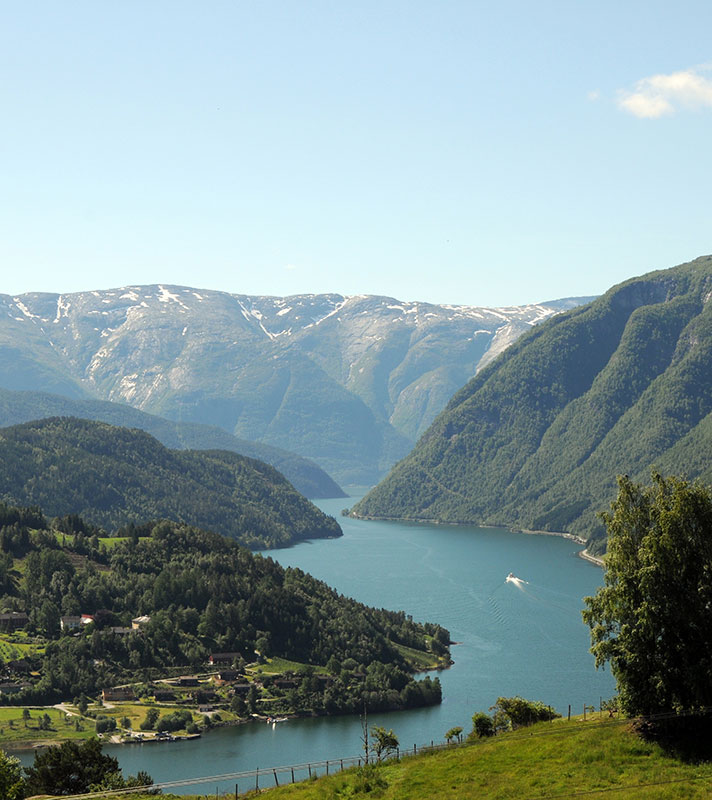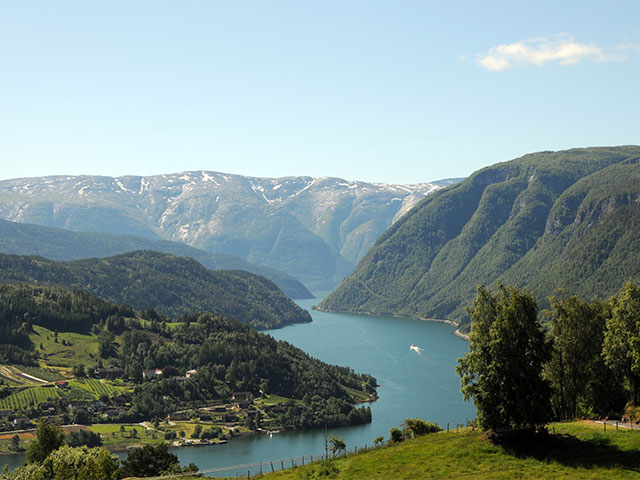 Highlights & Hidden Gems of the Norwegian Fjords
• L2319
Save to favourites
Rosyth
Balmoral
Tue 08 Aug 2023
8 nights
Experience the beauty of Norway's fjordland
View dramatic mountains, forested hills and mountains
Ashore, ride the Rauma Railway or visit Briksdal Glacier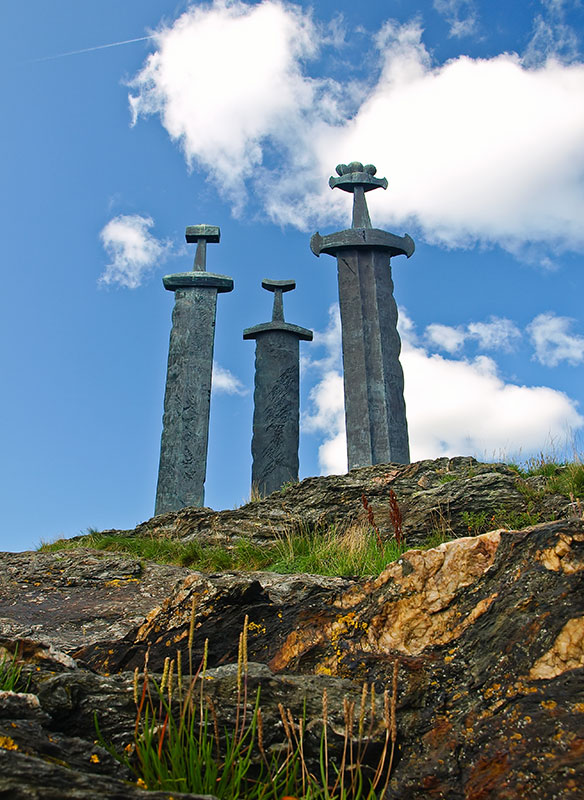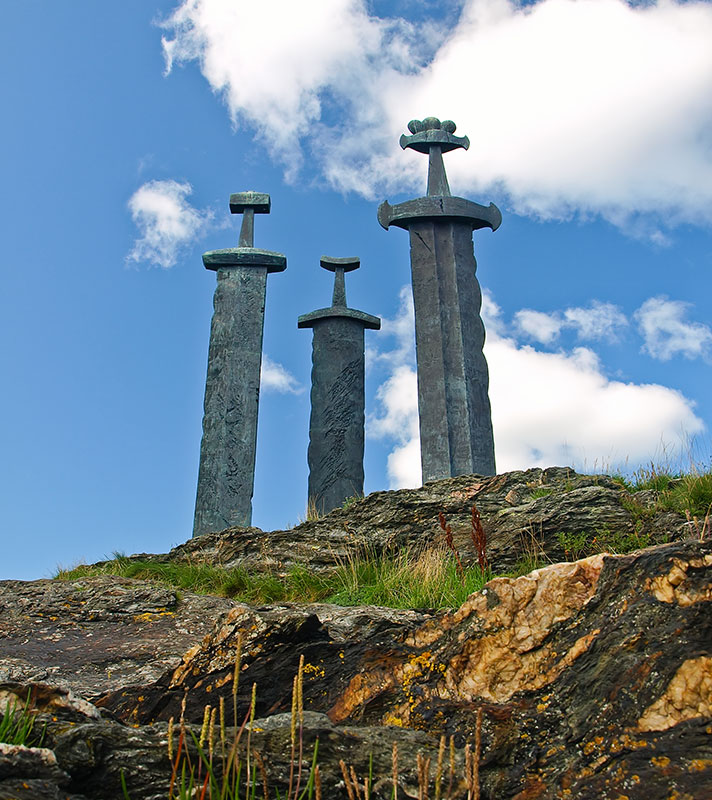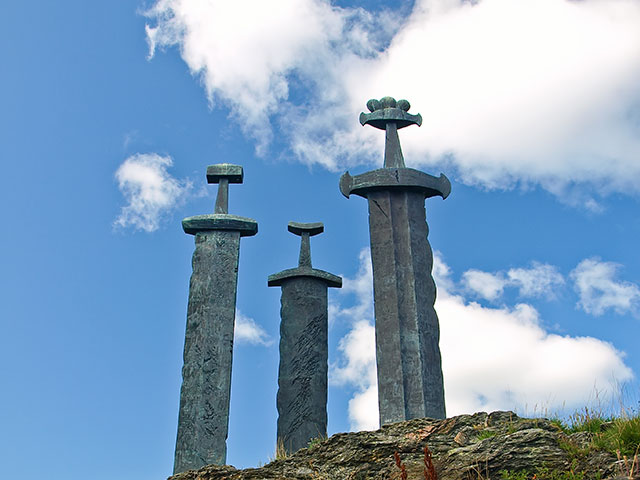 Discovering Scandinavia's Viking Heritage
• L2320
Save to favourites
Rosyth
Balmoral
Wed 16 Aug 2023
9 nights
Explore Viking heritage in Norway and Denmark
See original Viking ships or visit Viking burial grounds
Experience scenic cruising along Norwegian fjords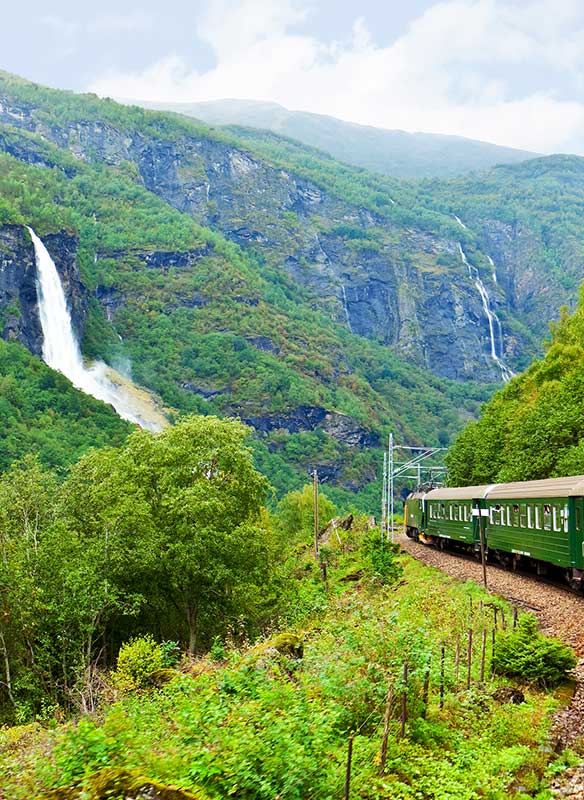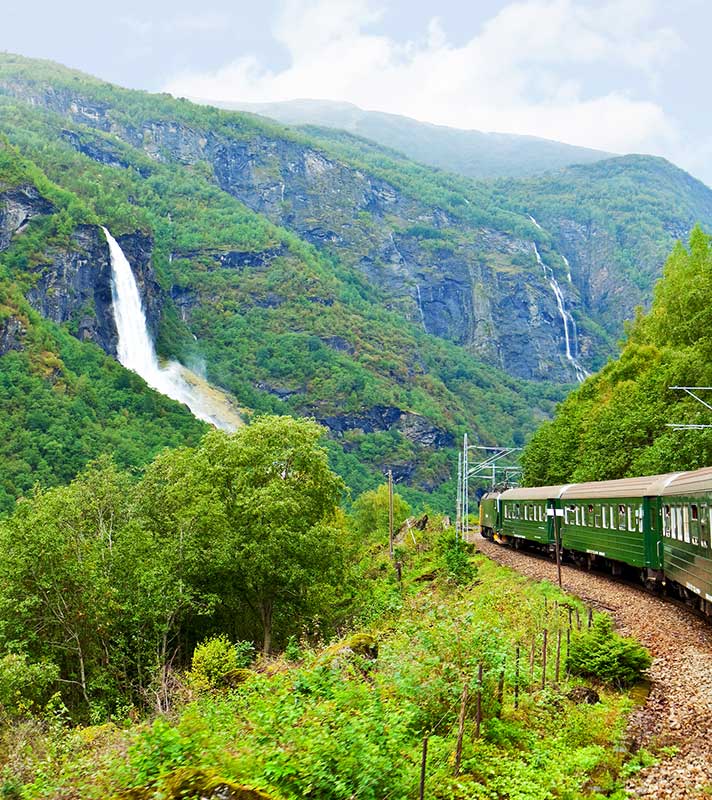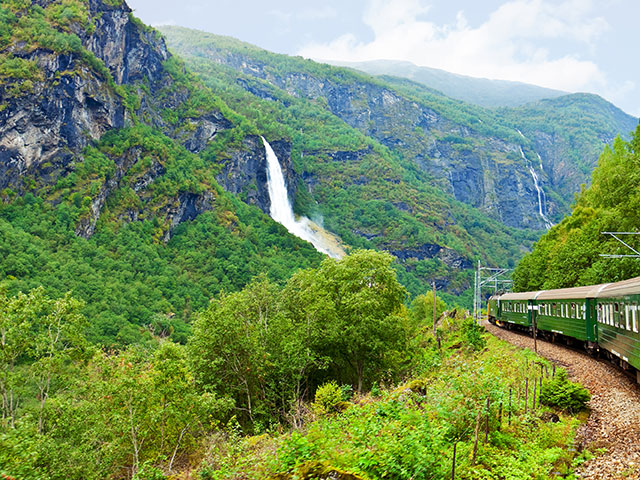 Scenic Summertime Norwegian Fjords
• S2316
Save to favourites
Liverpool
Borealis
Fri 18 Aug 2023
8 nights
Explore Norway's fjords in the summer
See towering mountains, cliffs and forested valleys
Take a ride on the famous Flåmsbana Railway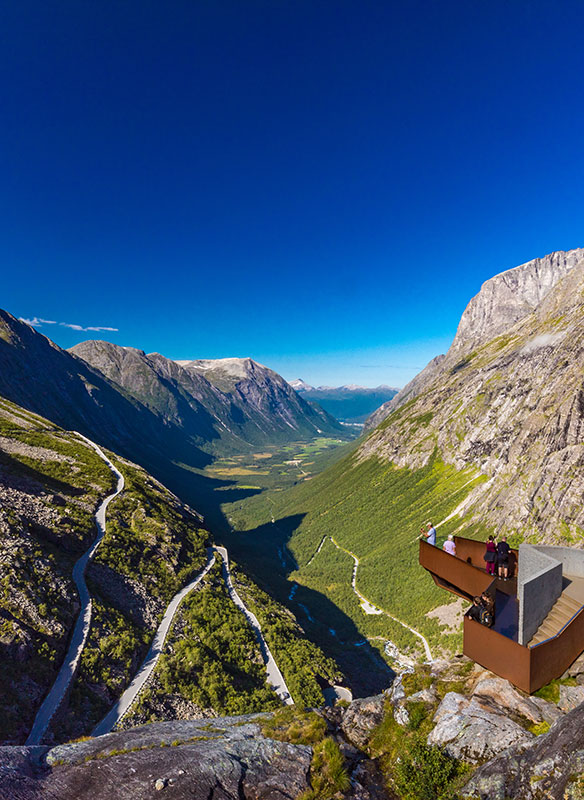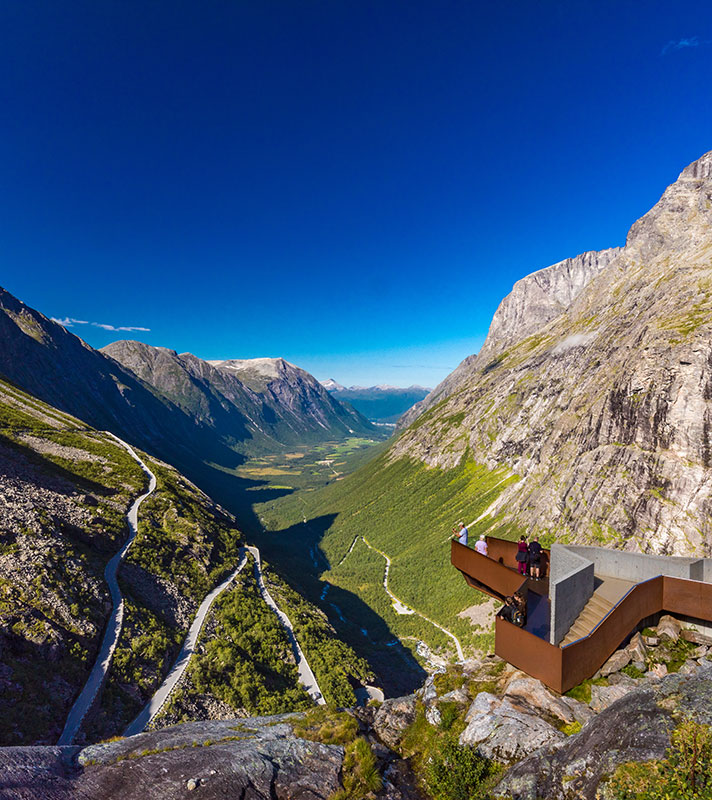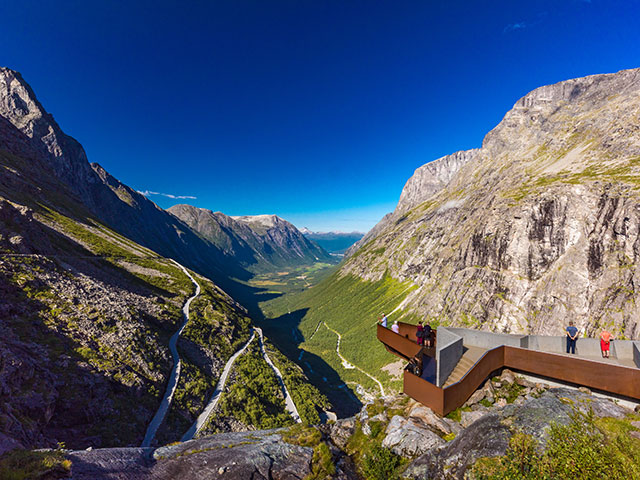 Norwegian Fjords Bank Holiday Escape
• L2321
Save to favourites
Newcastle
Balmoral
Sat 26 Aug 2023
5 nights
A 5-night taster of a Fred. Olsen cruise holiday
See the beautiful landscapes of Romsdalfjord from Balmoral
Experience Bergen at its very best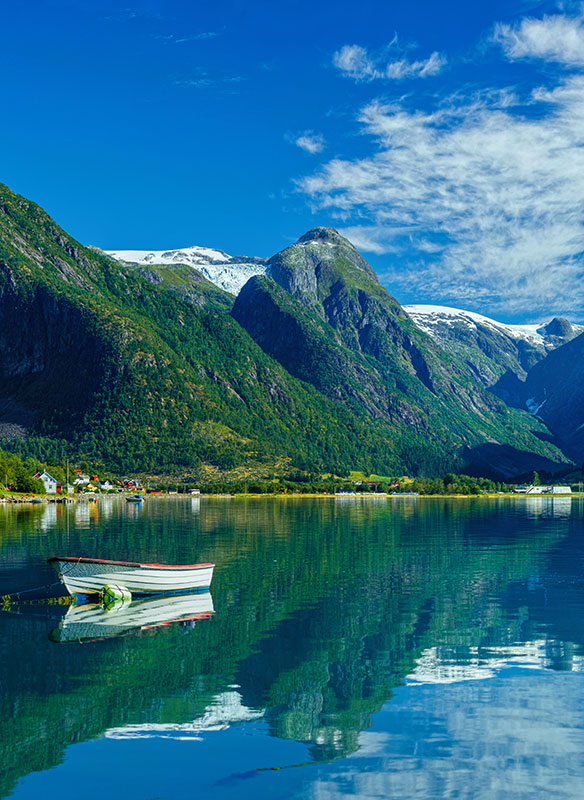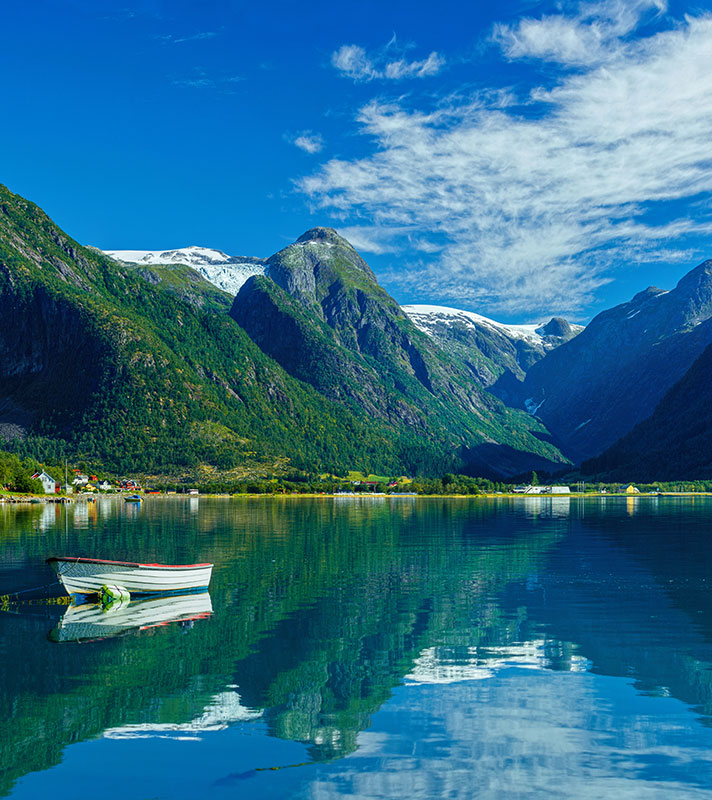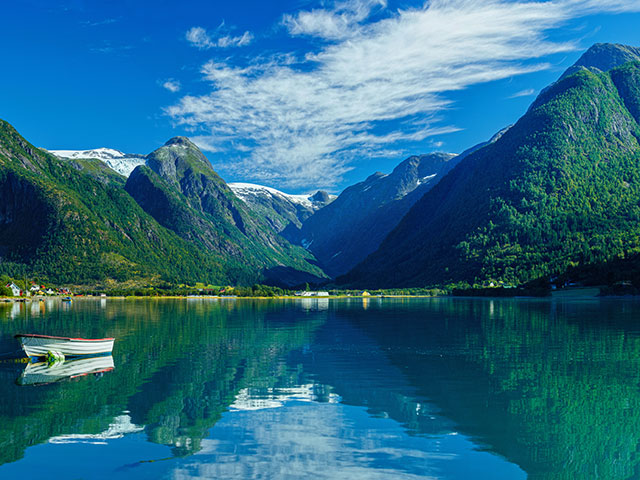 Norway's Mountains & Scenic Fjords
• T2324
Save to favourites
Southampton
Bolette
Wed 30 Aug 2023
8 nights
Divert into fjords with breath-taking mountain scenery
Learn how fjord landscapes were formed
Ride the Flåm railway into the mountains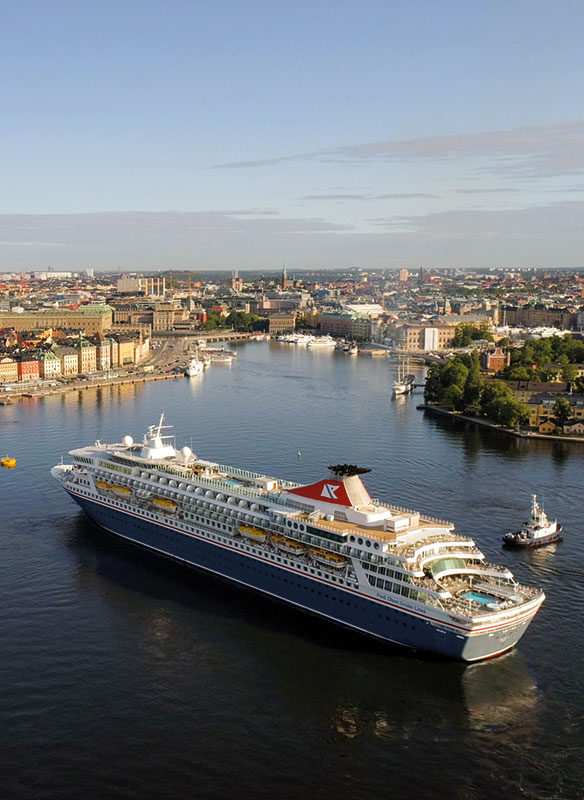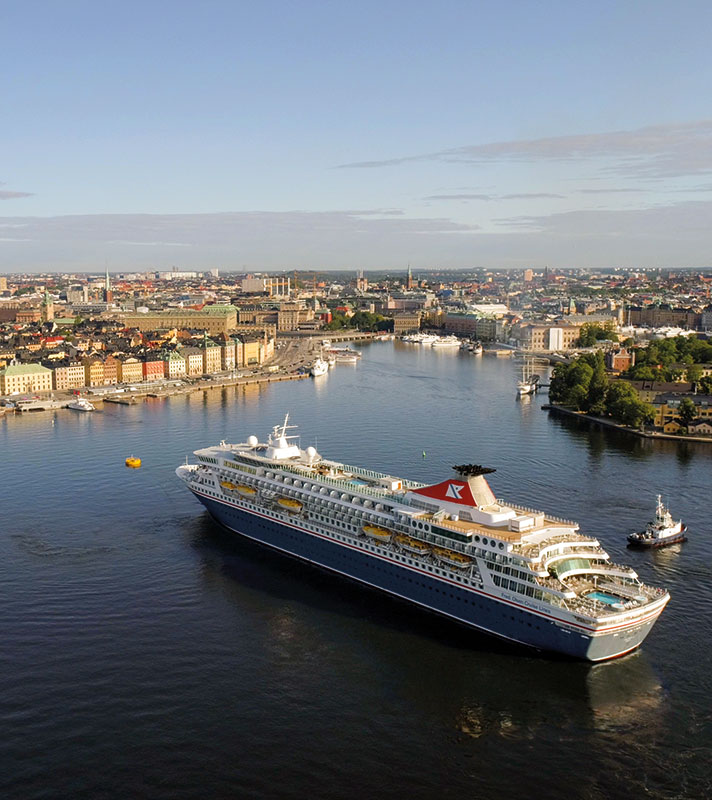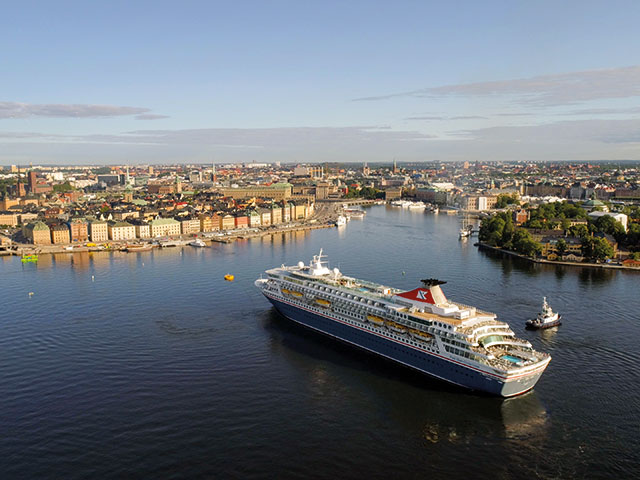 Scenic Waterways & Archipelagos of Sweden
• L2322A
Save to favourites
Newcastle
Balmoral
Thu 31 Aug 2023
11 nights
Experience the best of Sweden via its scenic waterways
Cruise west coast fjords and archipelagos
Take in the sights of Stockholm and Gothenburg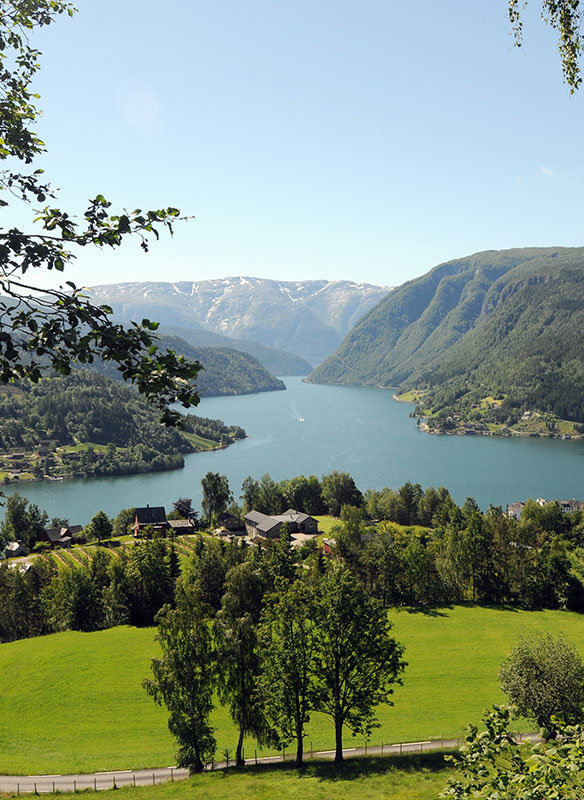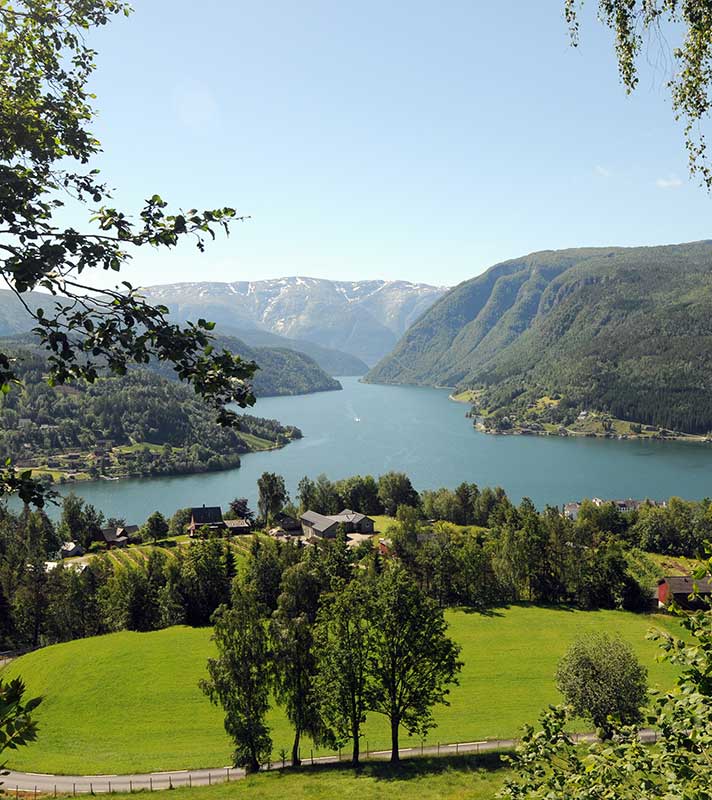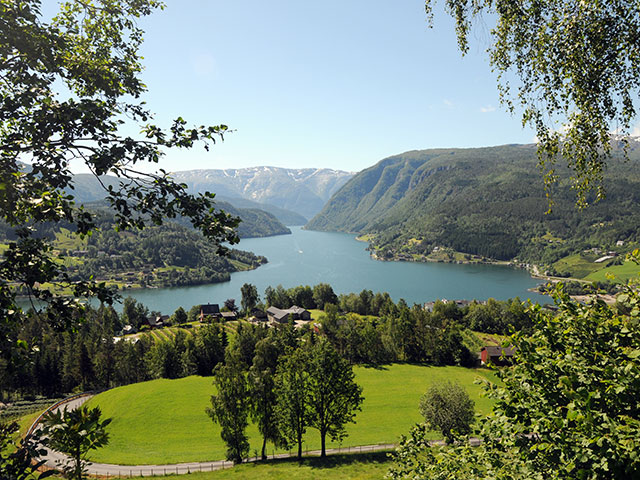 Classic Scenic Norwegian Fjords
• S2319
Save to favourites
Liverpool
Borealis
Sat 09 Sep 2023
8 nights
Visit Norway's fjordland in autumn, when the scenery starts to change
See Hardangerfjord's orchard-covered landscapes
Scenic cruise Lysefjord and Sognefjord; ride the Flambana Railway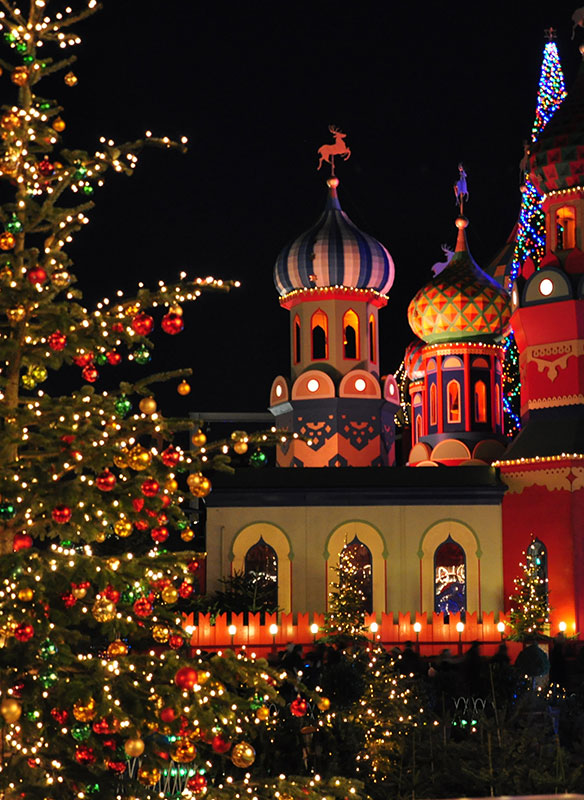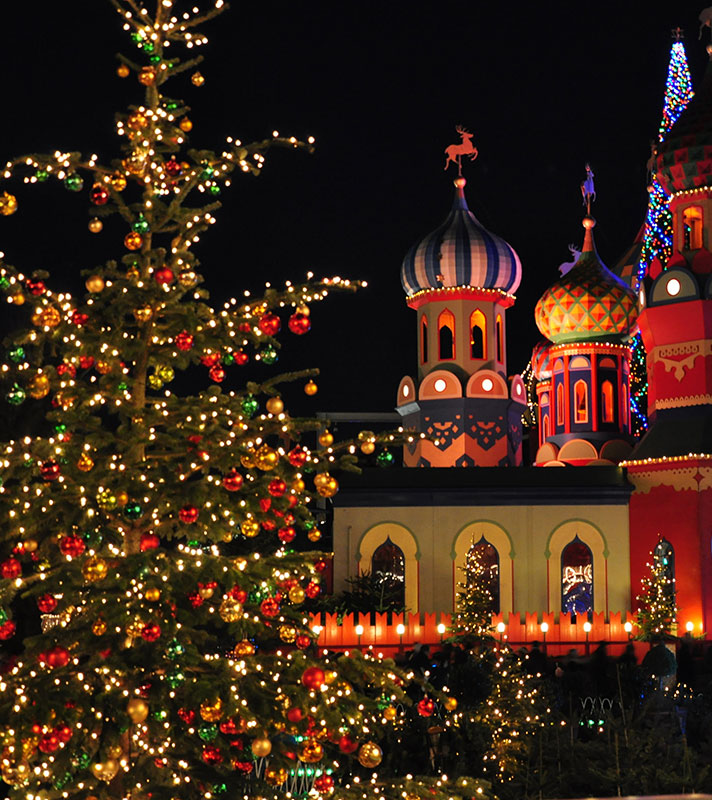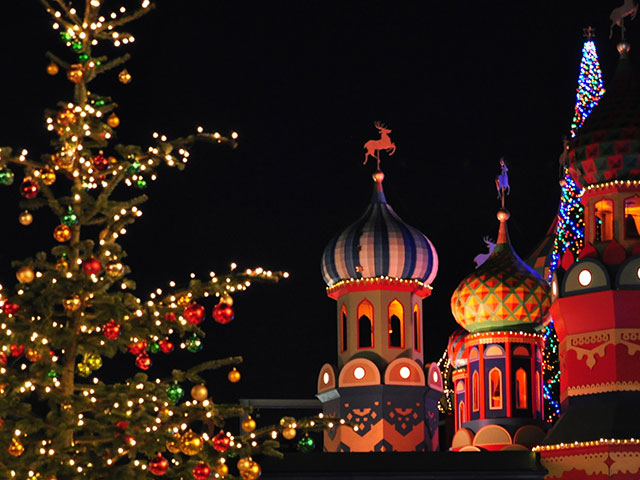 European Christmas Markets
• L2327
Save to favourites
Southampton
Balmoral
Wed 13 Dec 2023
8 nights
Explore the Christmas Markets of European cities
Enjoy sights and scents in Hamburg and Copenhagen
Experience scenic cruising of the Kiel Canal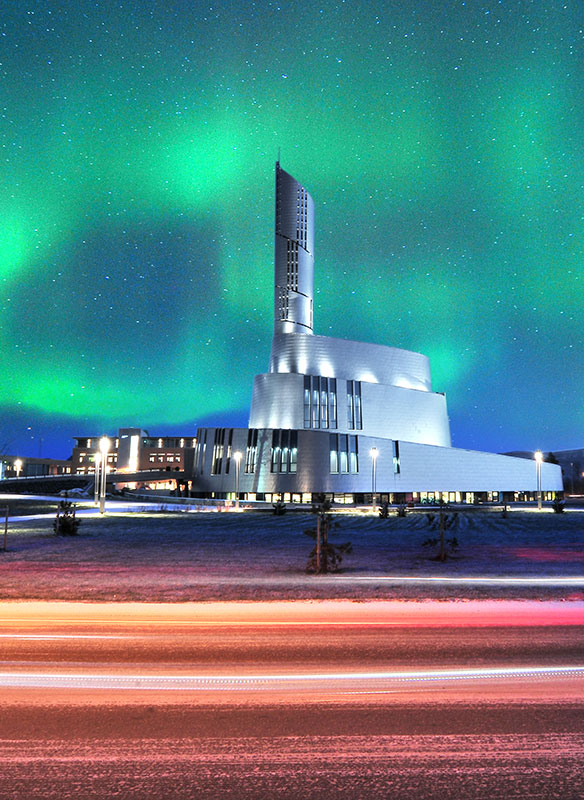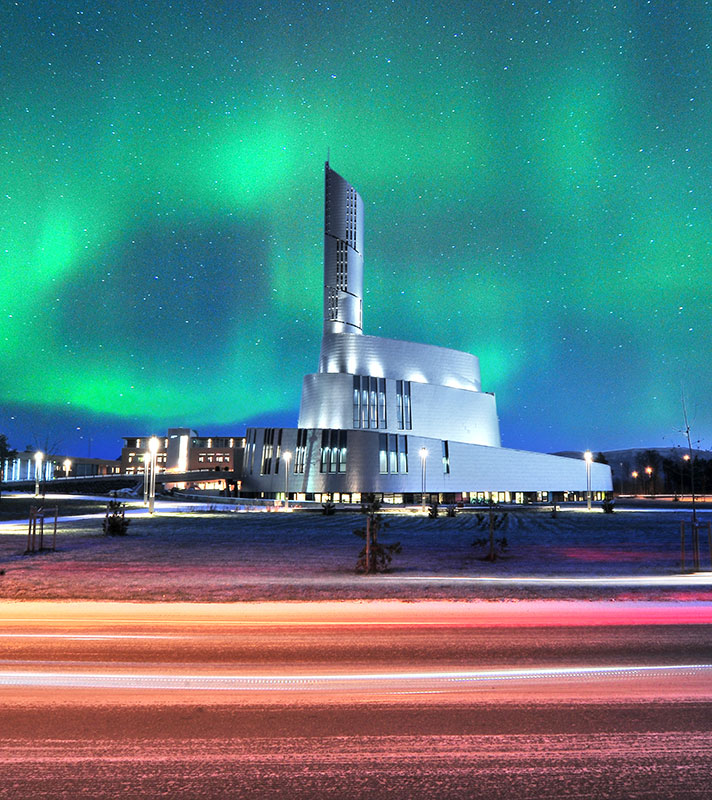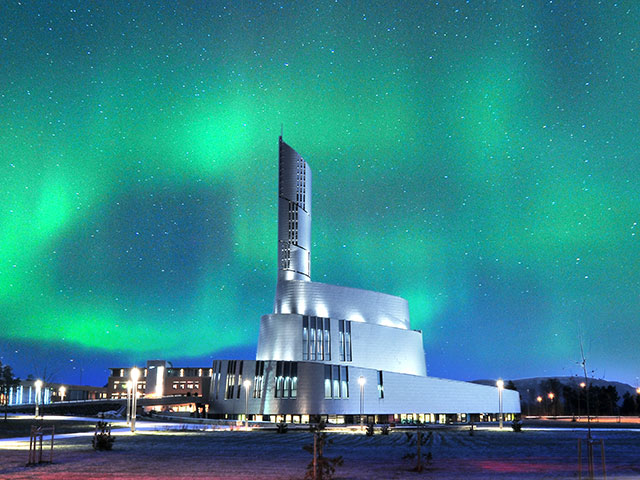 In Search of the Northern Lights at Christmas
• L2328
Save to favourites
Southampton
Balmoral
Thu 21 Dec 2023
14 nights
Revel in Arctic Norway's winter wonders
Go husky sledding from pretty Narvik
Experience unforgettable scenic cruising on Christmas Day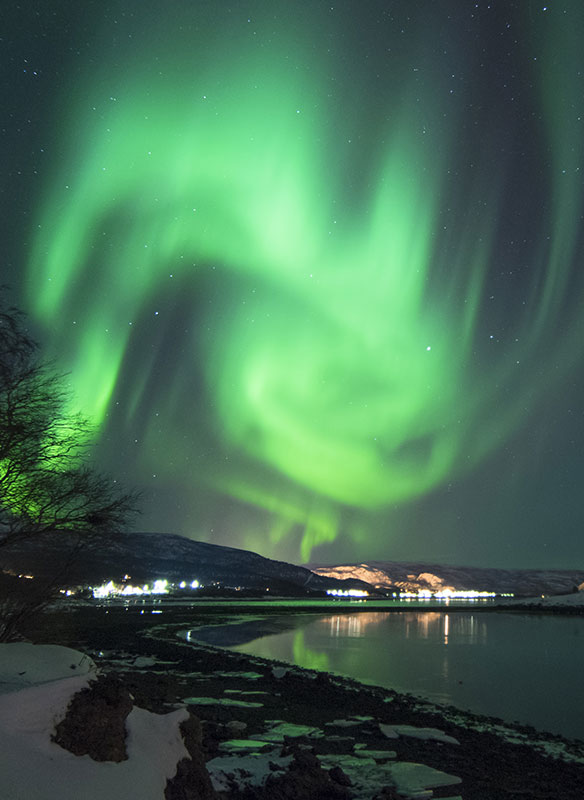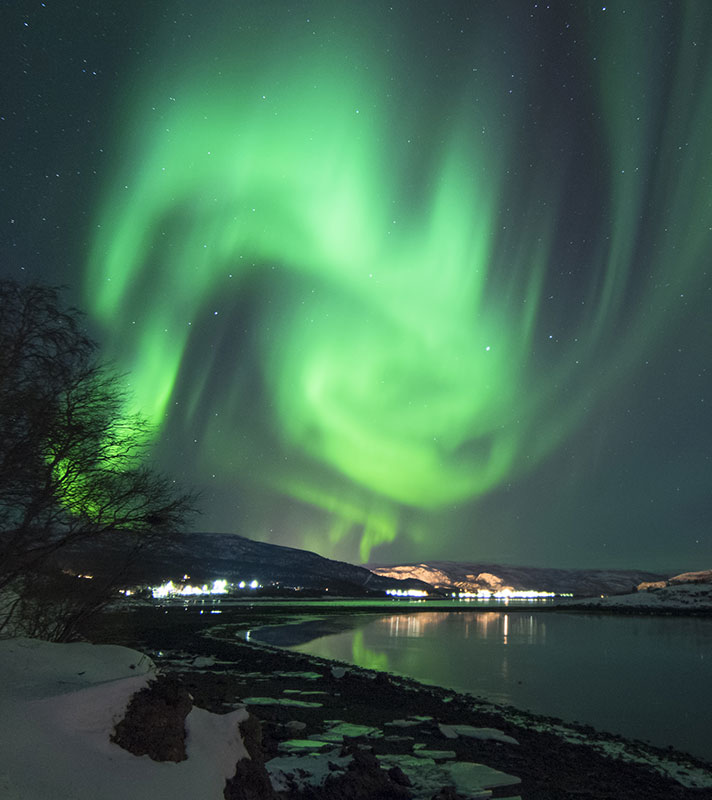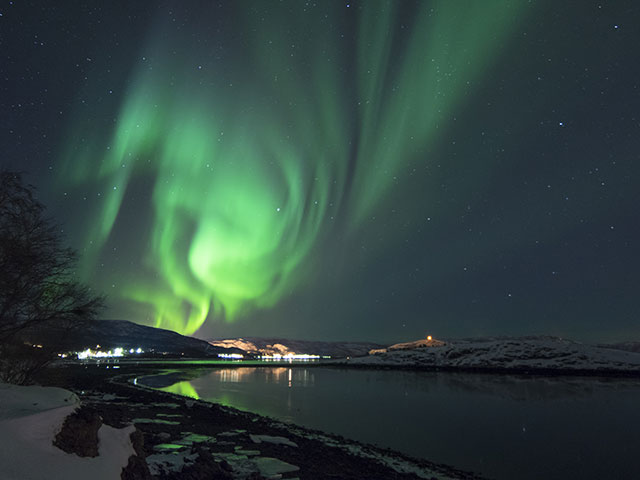 In Search of the Northern Lights
• L2404
Save to favourites
Southampton
Balmoral
Wed 14 Feb 2024
14 nights
An incredible Arctic adventure packed with experiences
Mush a team of huskies on an Arctic sledding adventure
See the Arctic wilderness and natural landmarks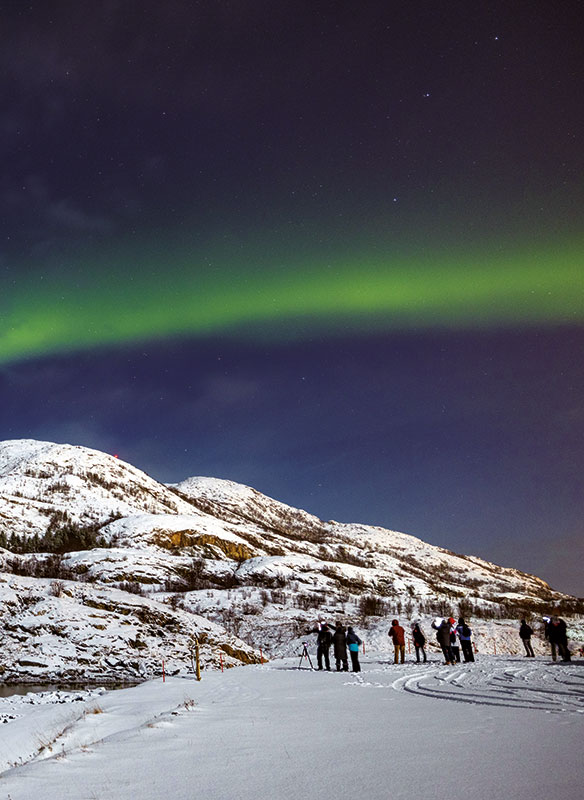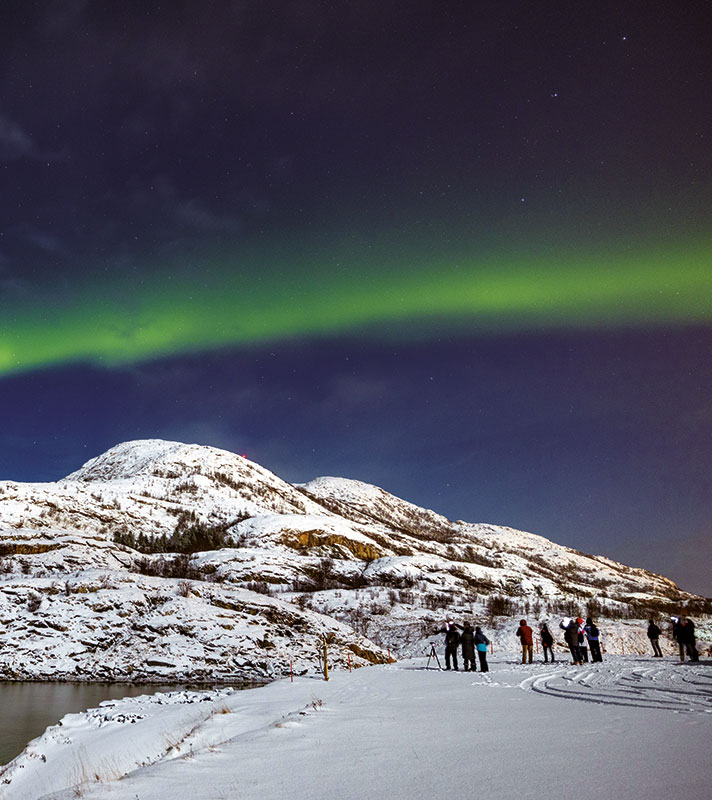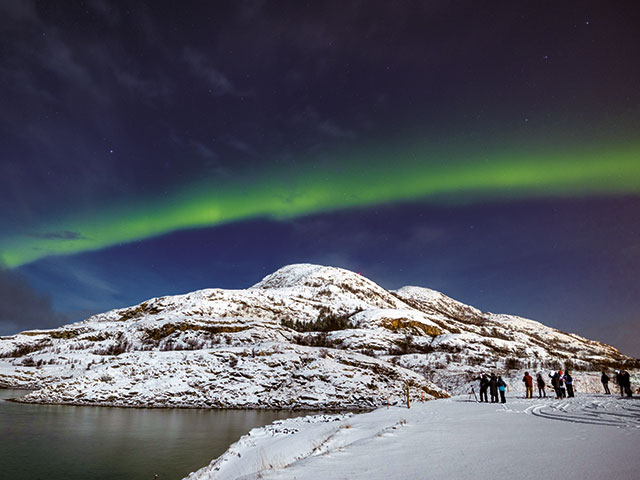 In Search of the Northern Lights
• L2405
Save to favourites
Newcastle
Balmoral
Fri 01 Mar 2024
9 nights
Seek-out the Northern Lights on a special exploration
See the Northern Lights from on board Balmoral
Enjoy unique Arctic experiences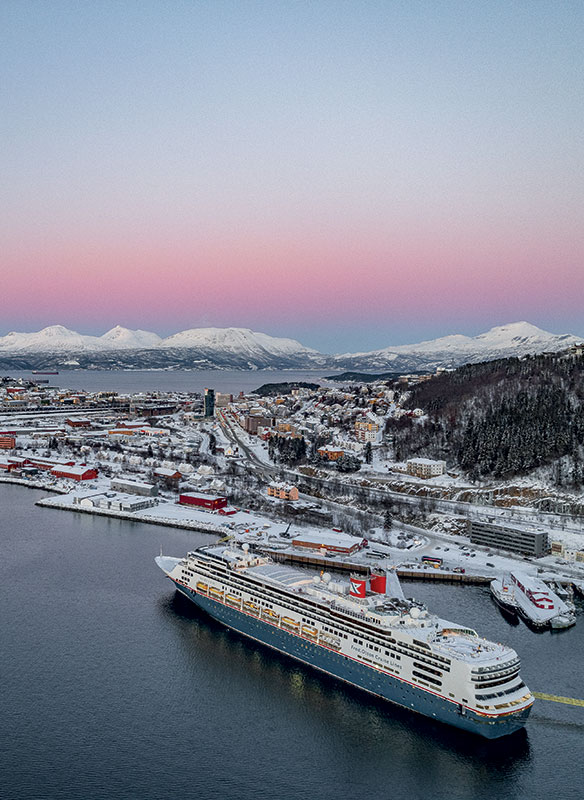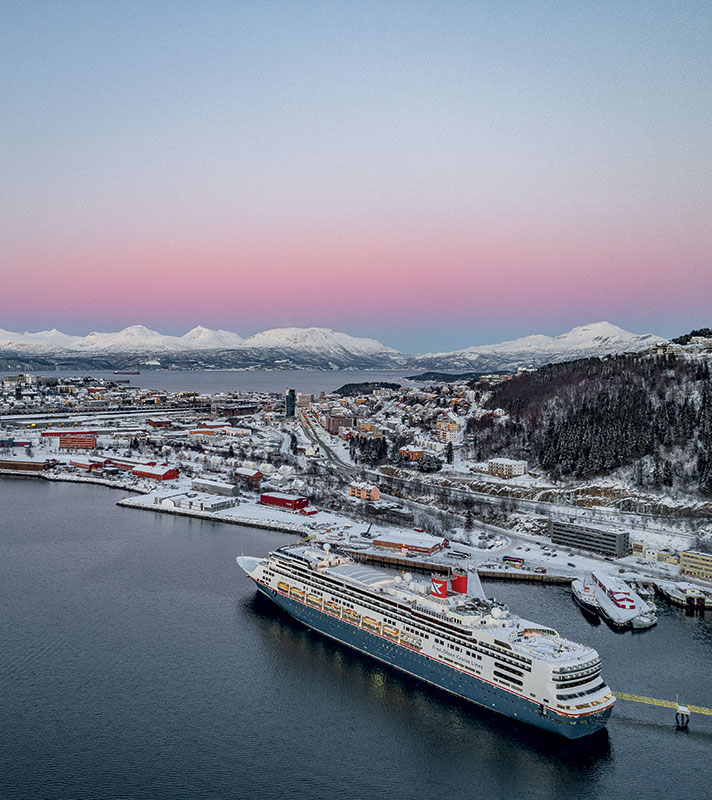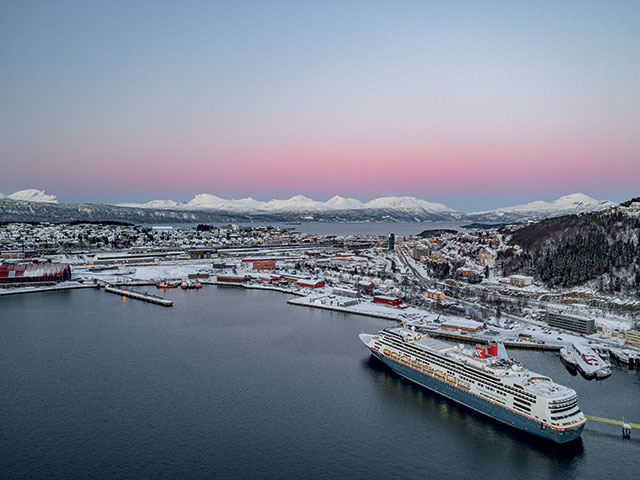 In Search of the Northern Lights
• L2406
Save to favourites
Newcastle
Balmoral
Sun 10 Mar 2024
9 nights
Take in some of the most memorable Arctic sights
Go in search of the fascinating Northern Lights
During time ashore, husky sled into Arctic wilderness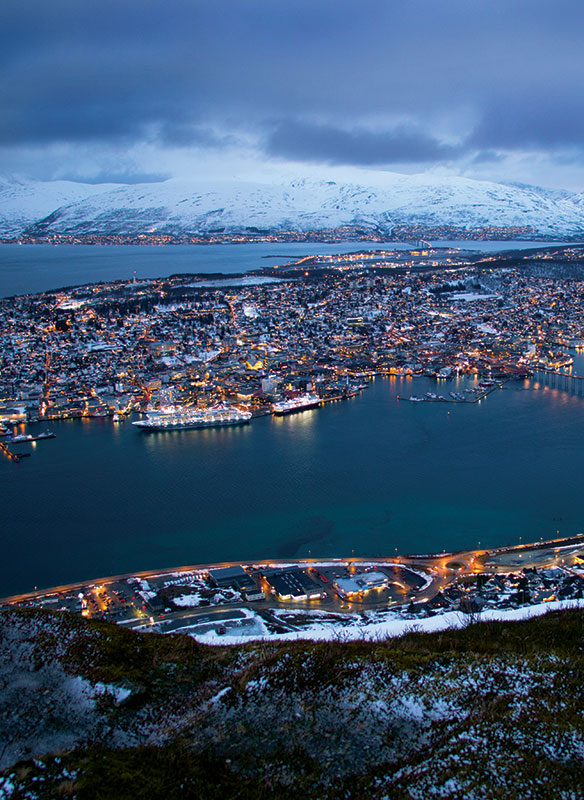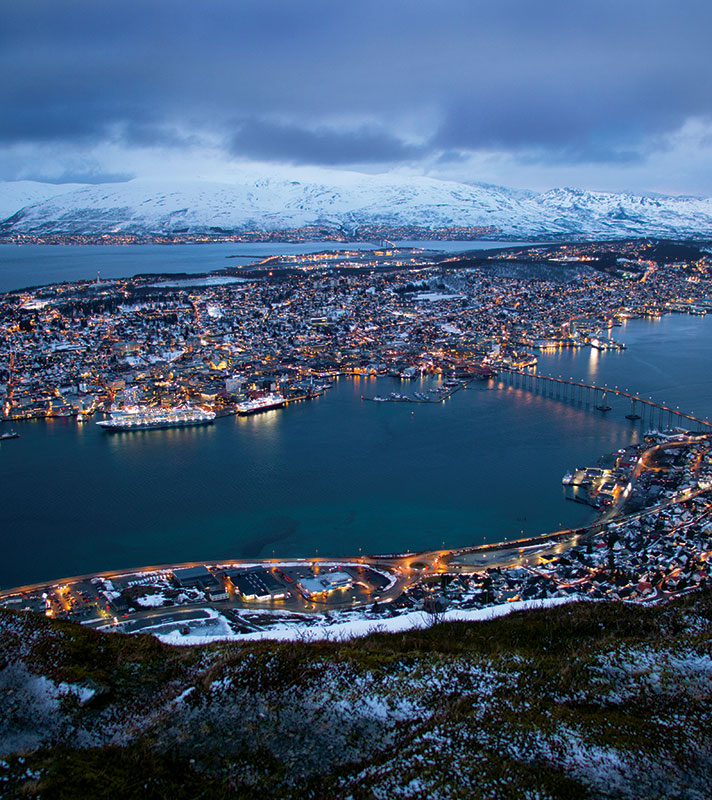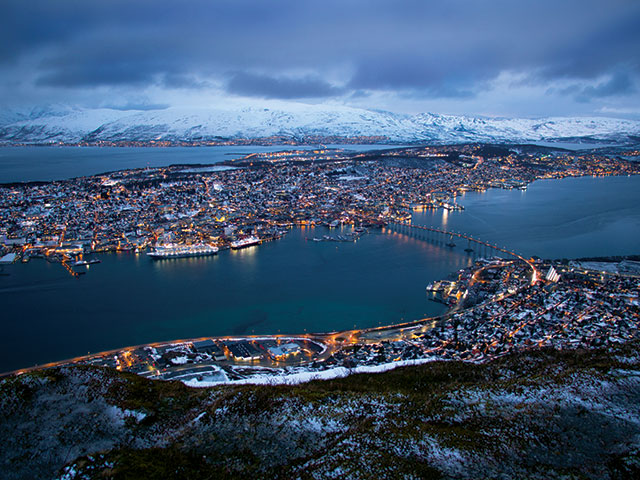 In Search of the Northern Lights in Nine Nights
• L2407
Save to favourites
Newcastle
Balmoral
Tue 19 Mar 2024
9 nights
Embark on a cruise created specifically for seeking out the Northern Lights
You've chances to witness Mother Nature's light show from the comfort of Balmoral
Explore Arctic wilderness, go husky sledding and have a go at traditional ice fishing too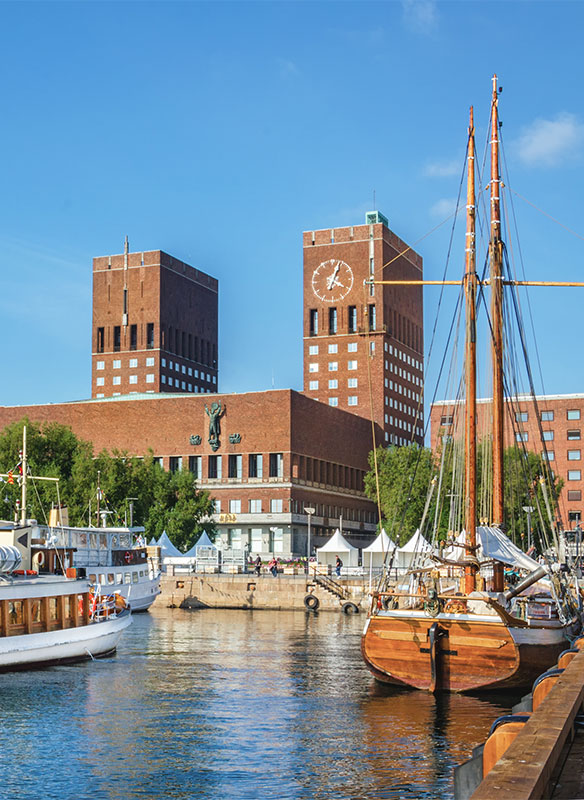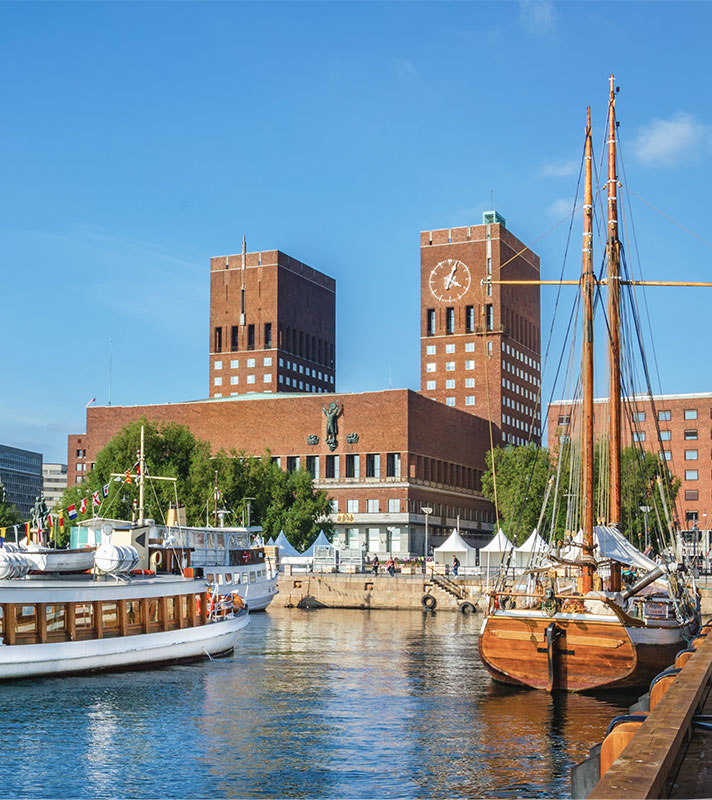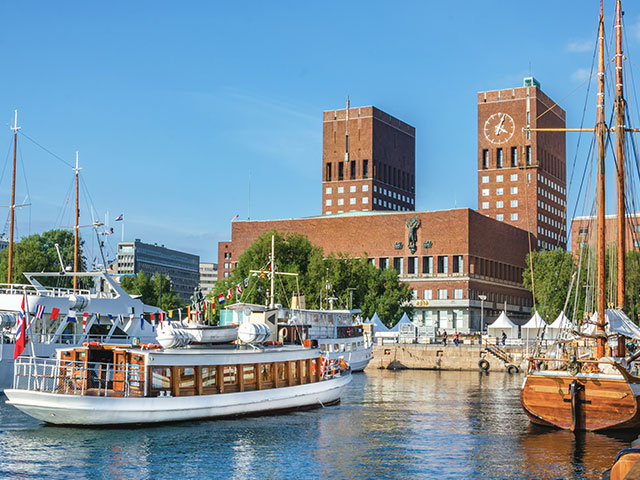 Scandinavian Easter City Break
• L2408
Save to favourites
Newcastle
Balmoral
Thu 28 Mar 2024
5 nights
Escape to Scandinavia and explore two captivating cities for a memorable Easter weekend
After sailing Oslofjord, take in the plentiful historic, artistic and cultural highlights of Oslo
Spend Easter Sunday strolling Gothenburg's pretty streets, squares, parks and gardens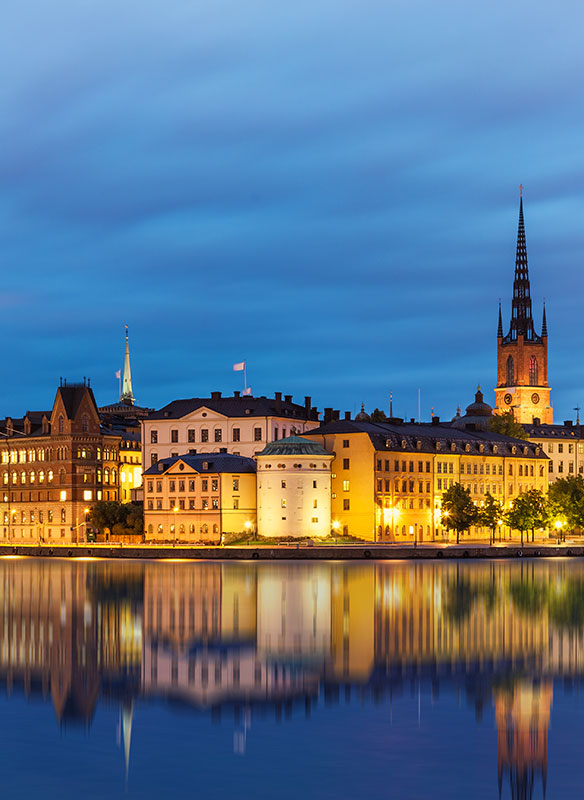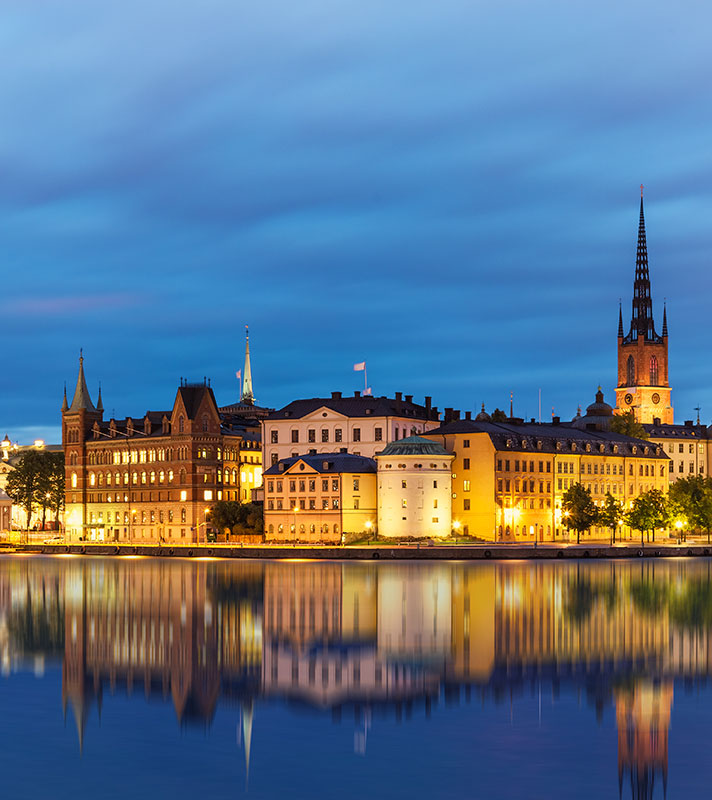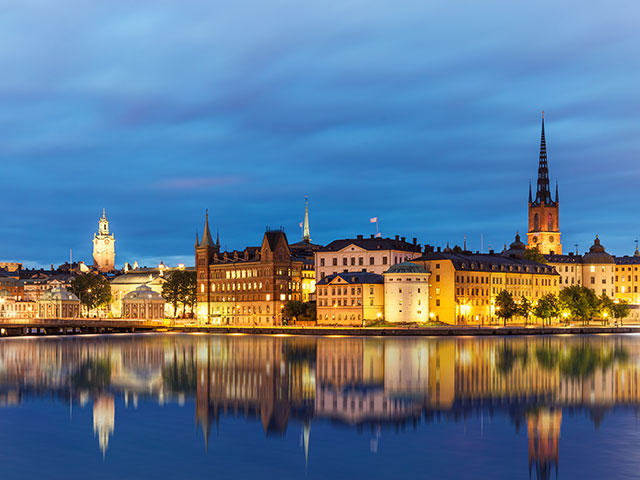 Discovering Scandinavian Islands & Capitals
• S2407A
Save to favourites
Southampton
Borealis
Wed 17 Apr 2024
15 nights
Experience scenic archipelago cruising in Turku and Stockholm
Sail past the Olsen family home in Hvitsten
Explore Helsinki and its islands on a boat tour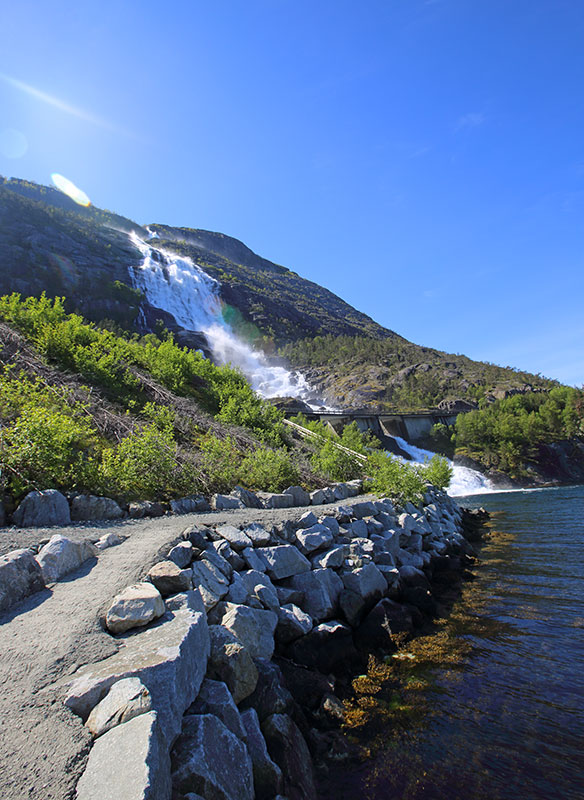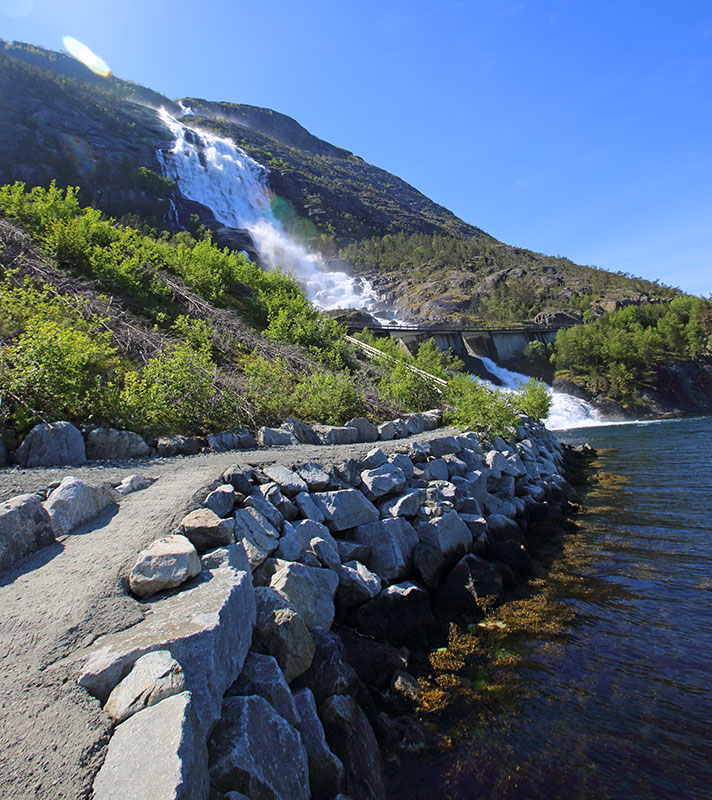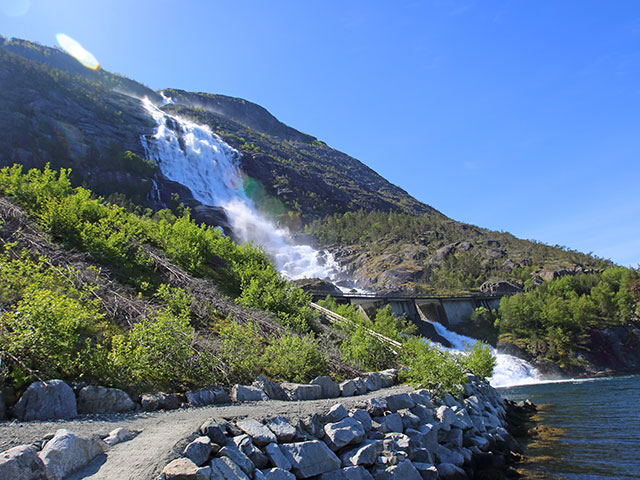 Mighty Waterfalls & Norwegian Fjords
• L2411
Save to favourites
Newcastle
Balmoral
Fri 26 Apr 2024
7 nights
Admire the Langfoss and Fureberg waterfalls
Enjoy fjordland scenery from the Rauma Railway
Tour to the Briksdal Glacier from Olden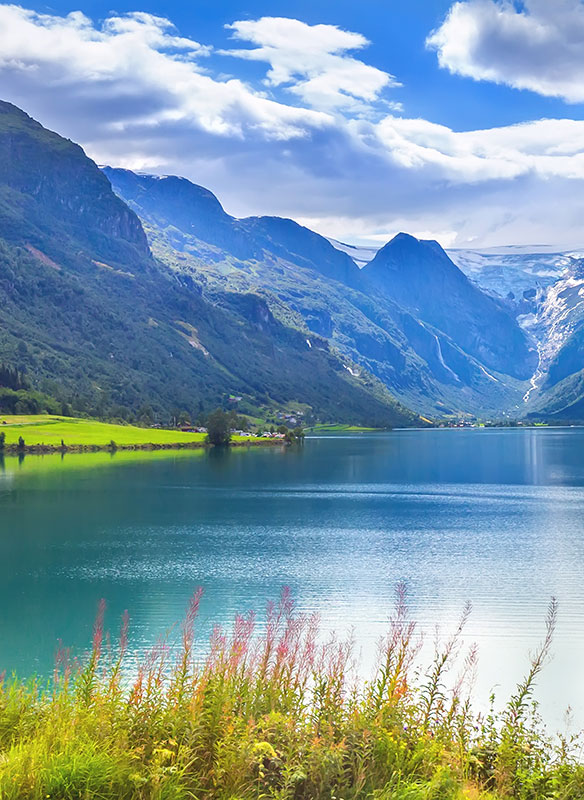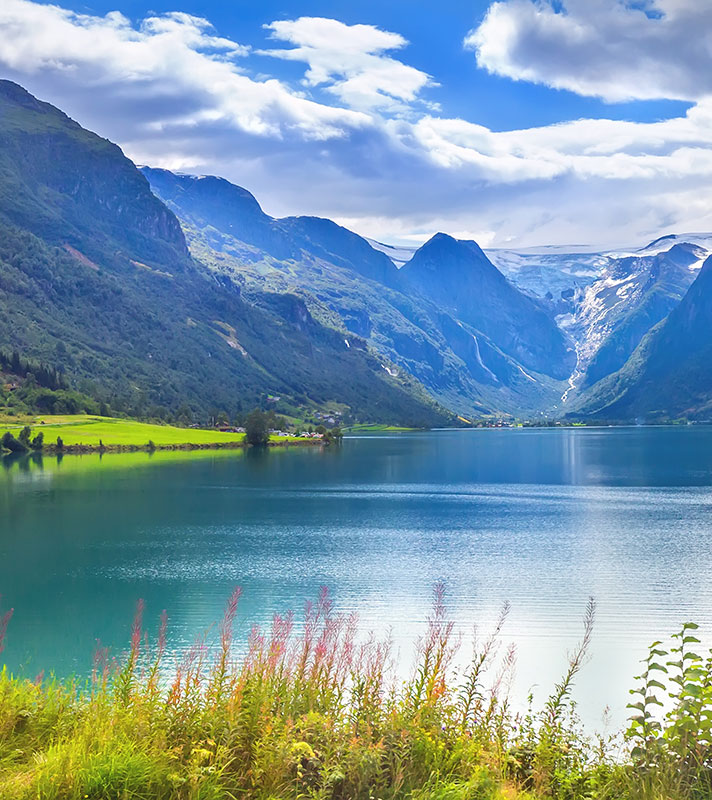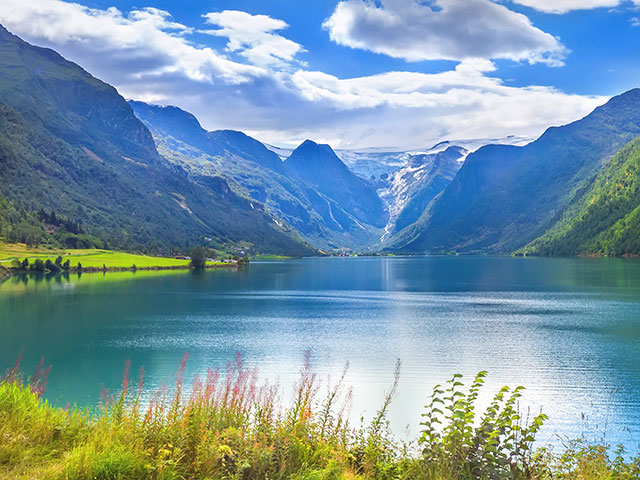 Springtime Norwegian Fjords in Five Nights
• L2412
Save to favourites
Newcastle
Balmoral
Fri 03 May 2024
5 nights
The perfect short break, this five-night escape provides a taste of fjordland exploration
You've chances to explore Bergen with a local, discover wonders surrounding Olden, and more
Experience scenic cruising of Nordfjord, and a sunset sail by Hornelen sea cliff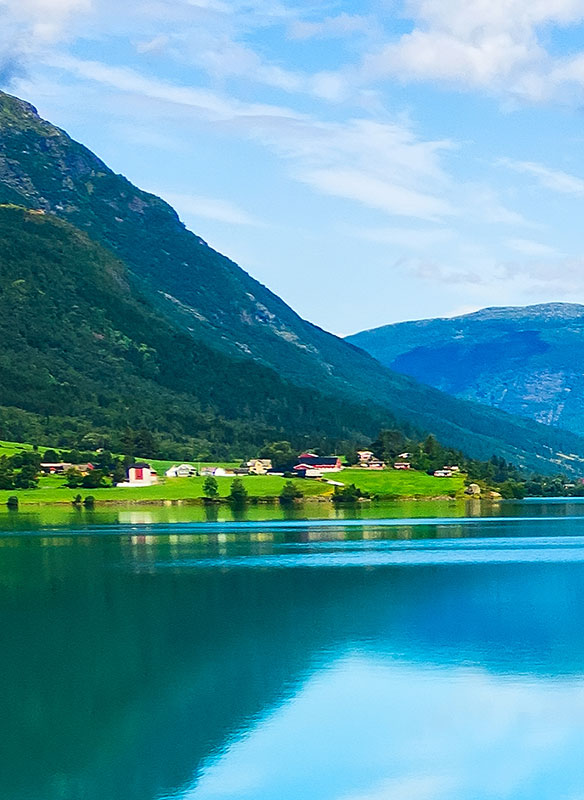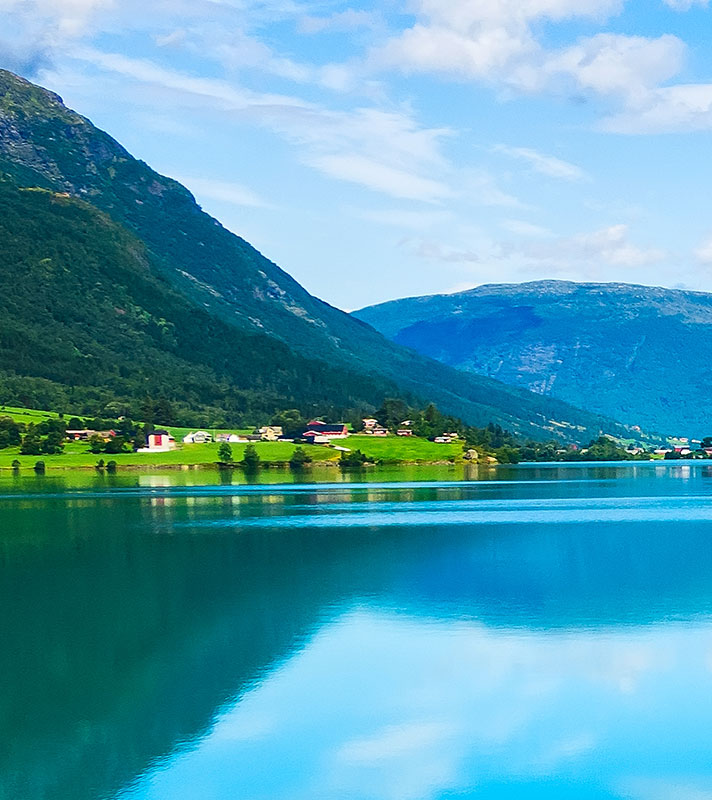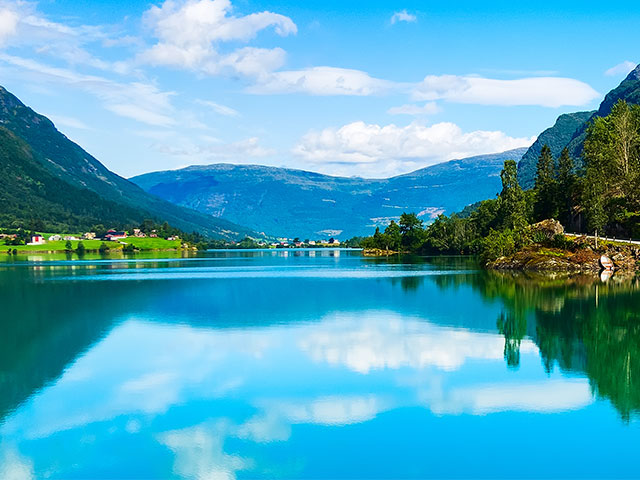 Springtime Norwegian Fjords in Five Nights
• L2414
Save to favourites
Newcastle
Balmoral
Thu 23 May 2024
5 nights
Enjoy a taste of the Norwegain fjords in five nights
Sail the picturesque Nordfjord on board Balmoral
Learn how the Briksdal Glacier has changed over time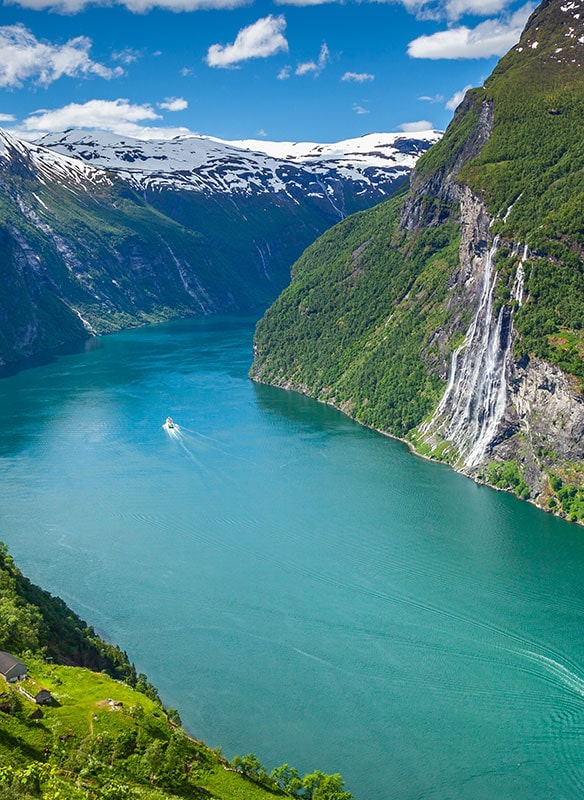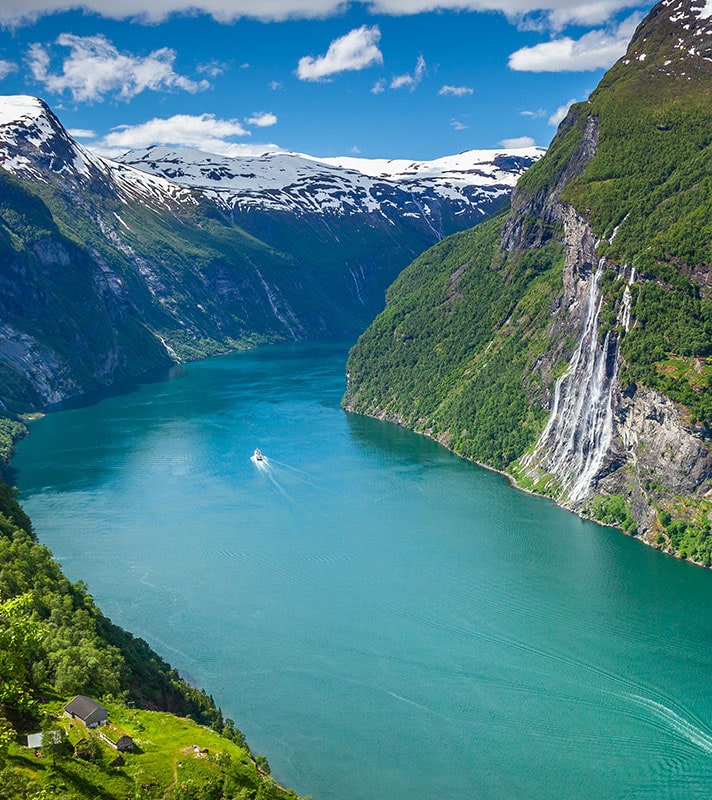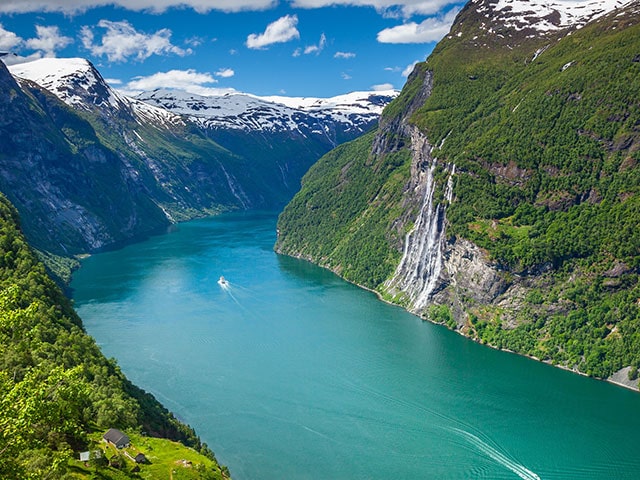 Springtime Norwegian Fjords
• T2412
Save to favourites
Liverpool
Bolette
Thu 30 May 2024
9 nights
Visit Giske and learn about the birthplace of Viking Chief Rollo
Tour to Trollveggan and Trollstigen and discover troll folklore
Scenic cruise along UNESCO-listed Geirangerfjord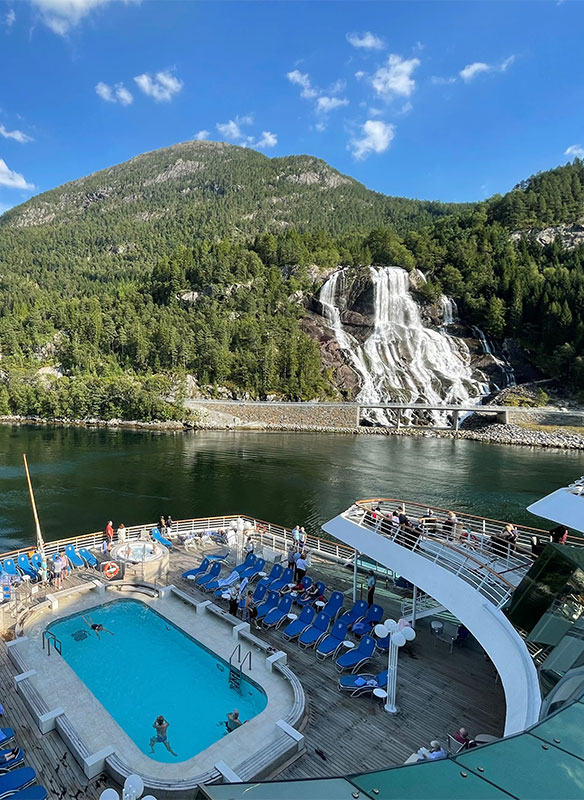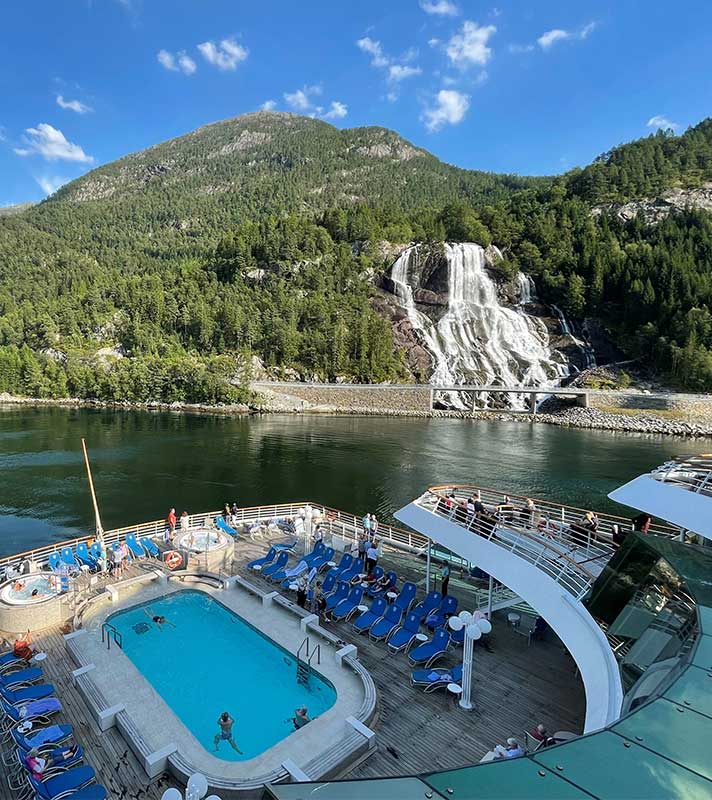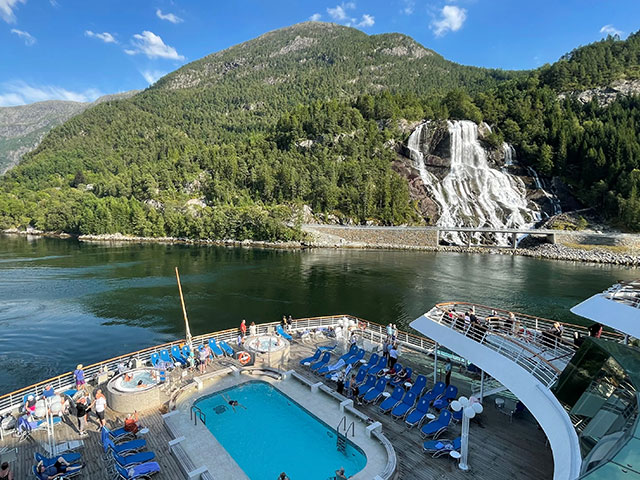 Spring Falls, Glaciers & Norwegian Fjords
• L2416
Save to favourites
Newcastle
Balmoral
Wed 05 Jun 2024
7 nights
See the natural highlights of the Norwegian fjords in spring
Witness the power of the sprawling Fureberg Waterfall
Hike to the awe-inspiring Briksdal Glacier from Olden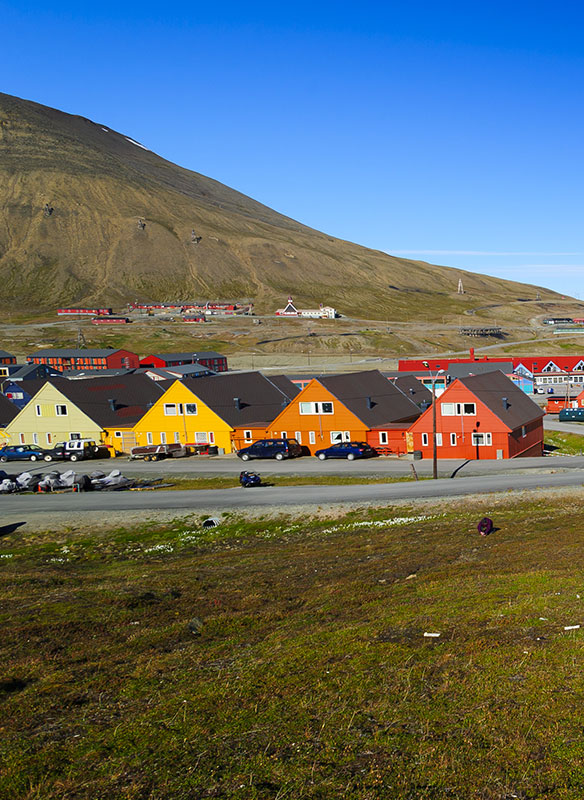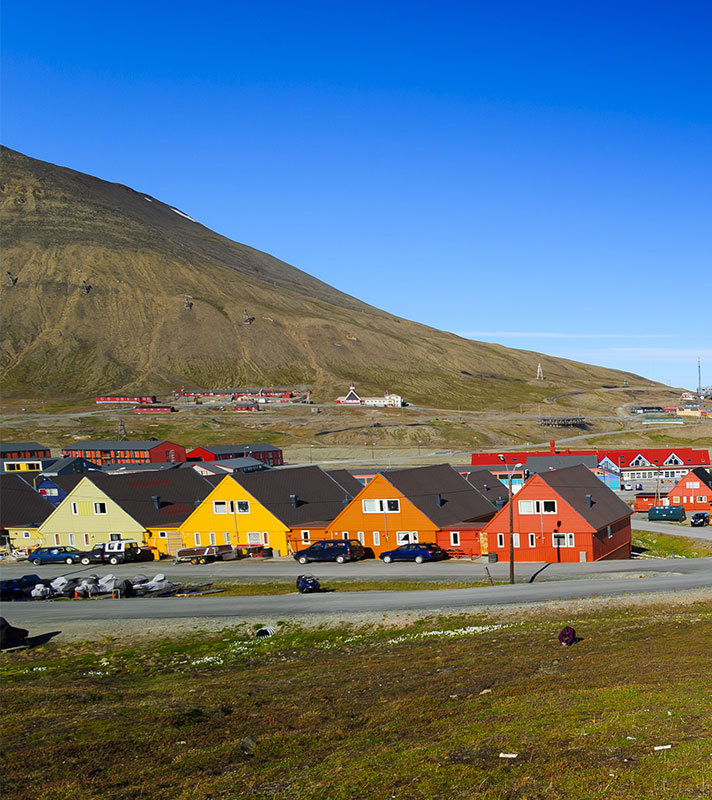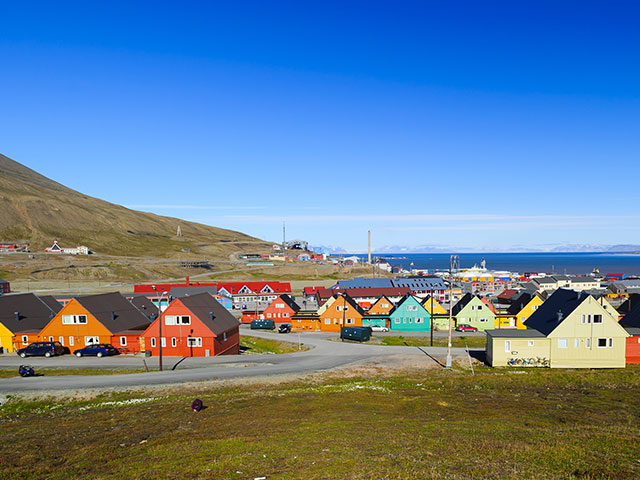 Rugged & Remote Spitsbergen with the Midnight Sun
• L2417
Save to favourites
Newcastle
Balmoral
Wed 12 Jun 2024
14 nights
Witness the surreal phenomenon of the Midnight Sun
See what life was like as a miner in remote Longyearbyen
Search for marine life from Balmoral's decks with OWE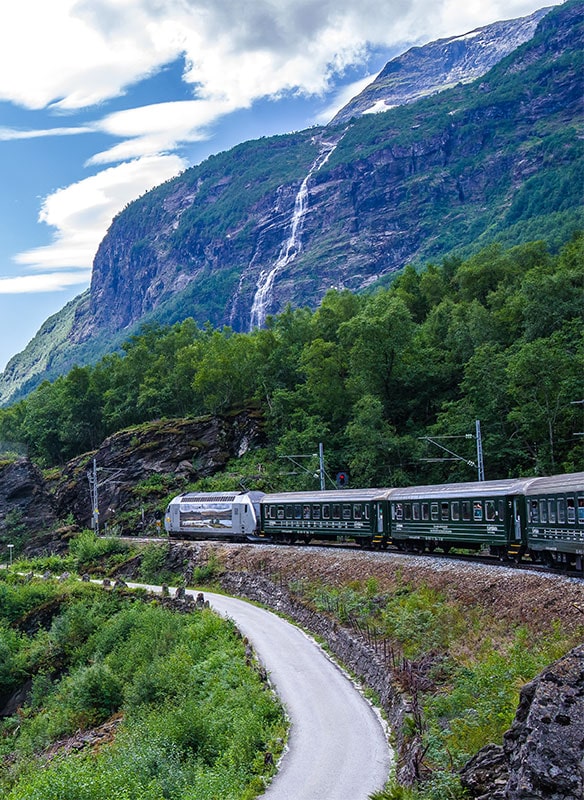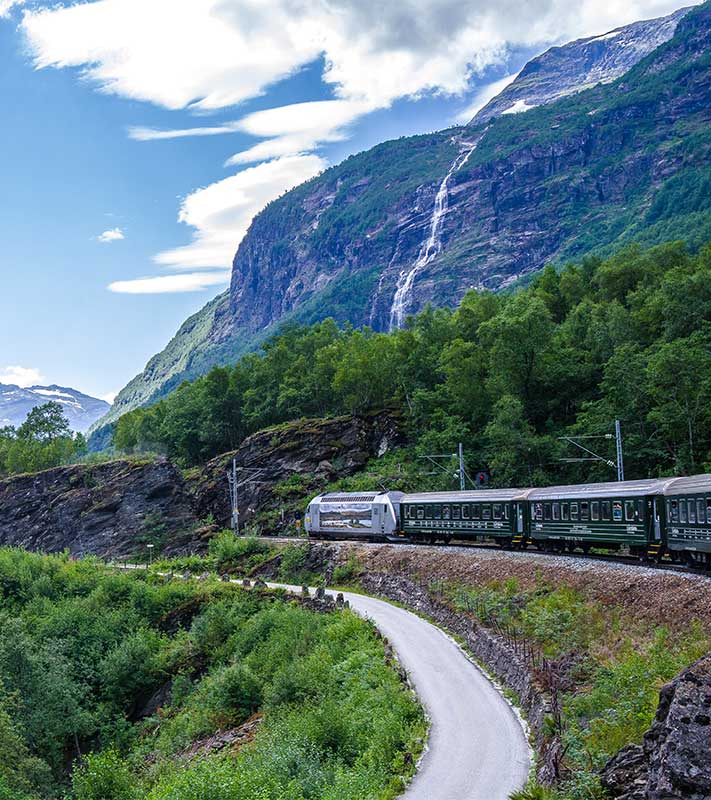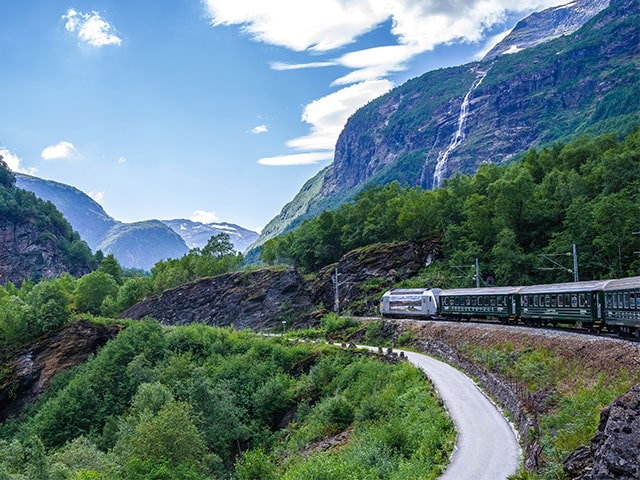 Springtime Falls & Norwegian Fjords
• S2413
Save to favourites
Southampton
Borealis
Wed 19 Jun 2024
8 nights
Enjoy a scenic cruise along Lysefjord on board Borealis
See the magnificent Maurangerfjord Waterfall
Take a ride on the world-famous Flåm Railway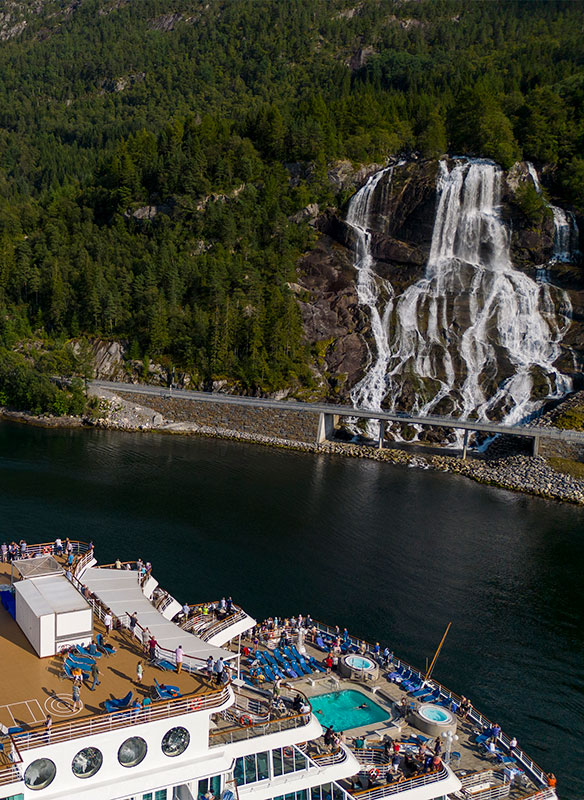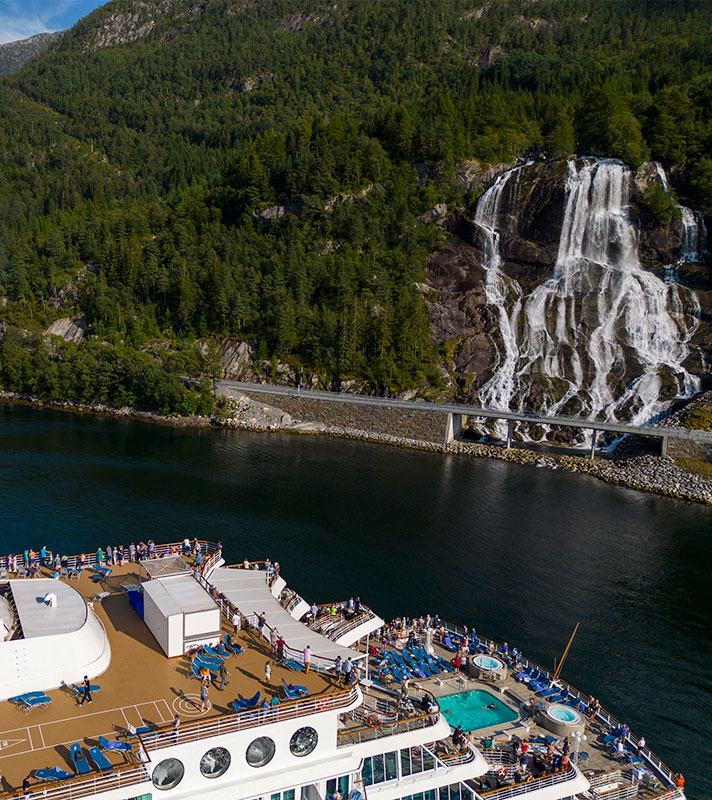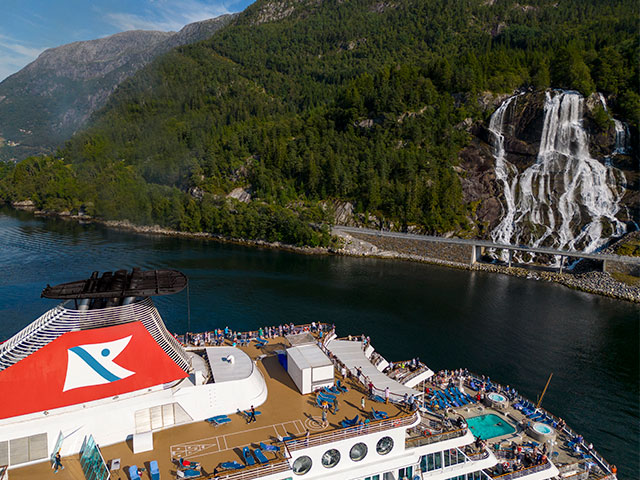 Summertime Norwegian Fjords, Landscapes & Vikings
• L2419
Save to favourites
Rosyth
Balmoral
Thu 27 Jun 2024
7 nights
Visit the burial place of King Harald Fairhair in Haugesund
See the magnificent Briksdal Glaicer with a local expert
Enjoy a scenic diversion past Fureberg Waterfall on board Balmoral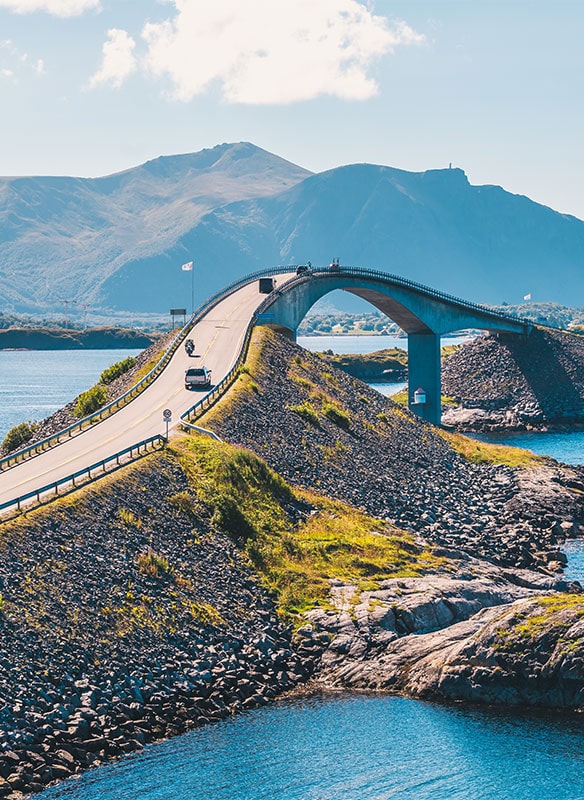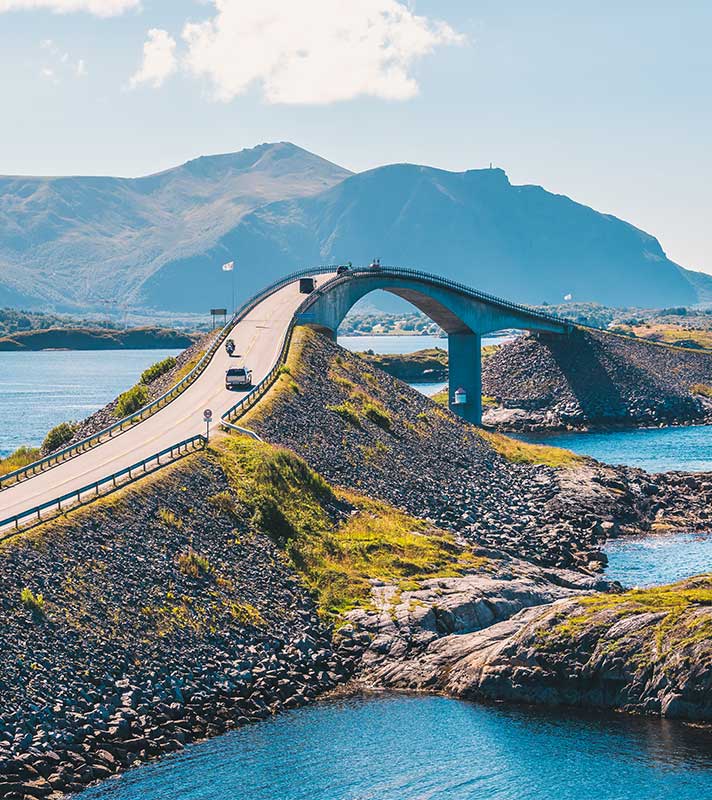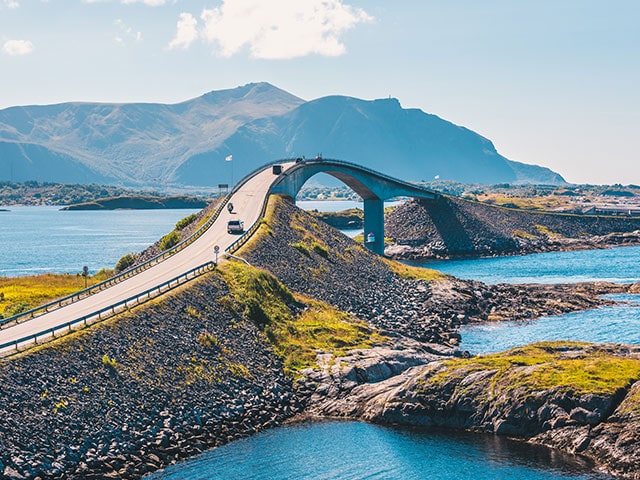 Norwegian Fjords & Falls
• T2415
Save to favourites
Liverpool
Bolette
Thu 27 Jun 2024
9 nights
Learn of Norway's troll folklore on tours from Åndalsnes
Ride the Loen Skylift and drive along the Atlantic Ocean Road
See the magnificent Seven Sister Waterfall from Bolette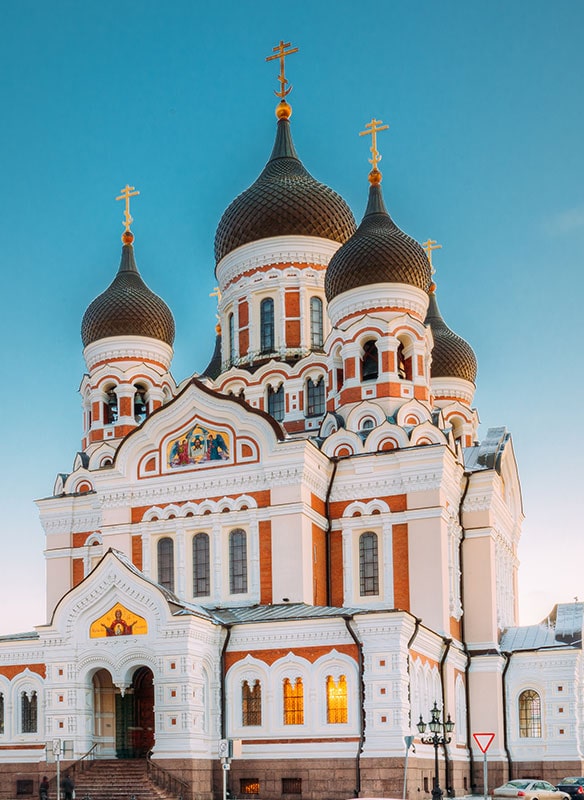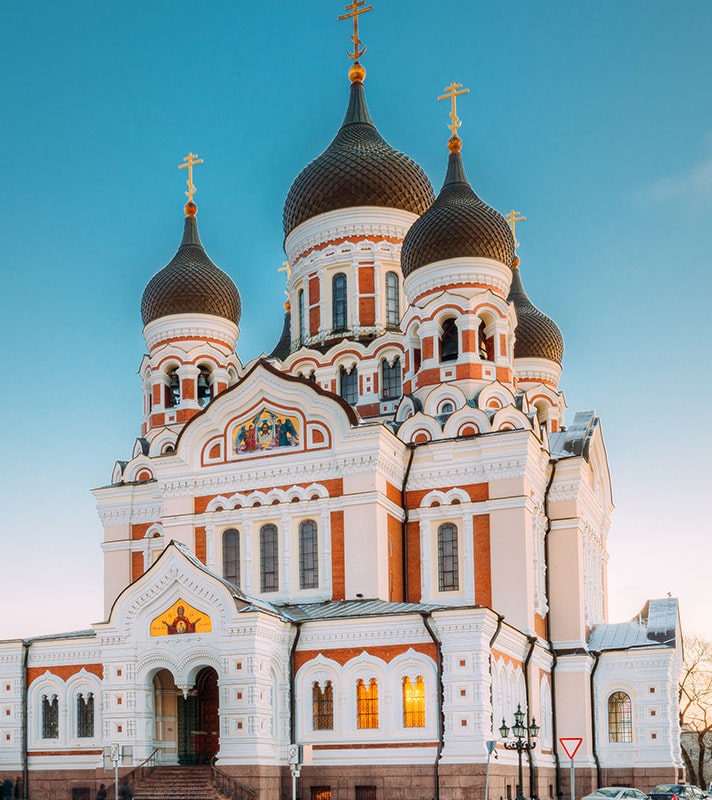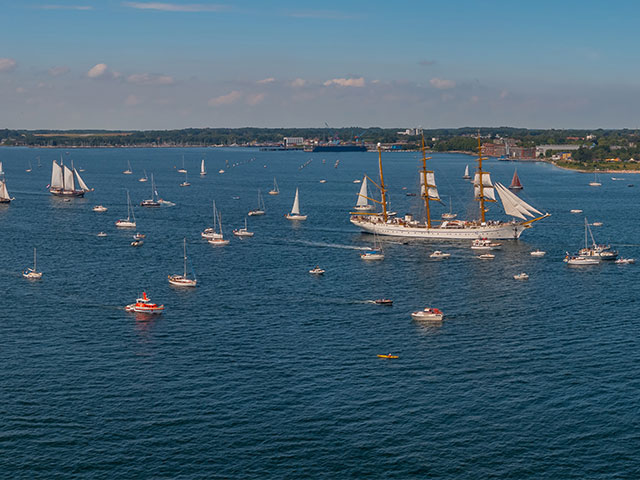 Maritime Cities & Sailing Events of the Baltic
• S2414
Save to favourites
Dover
Borealis
Thu 27 Jun 2024
14 nights
Visit Helsinki for the Tall Ships Races and Kiel for Kieler Woche
Uncover World War II history in Gdansk
Enjoy time in the well-preserved cities of Visby and Tallinn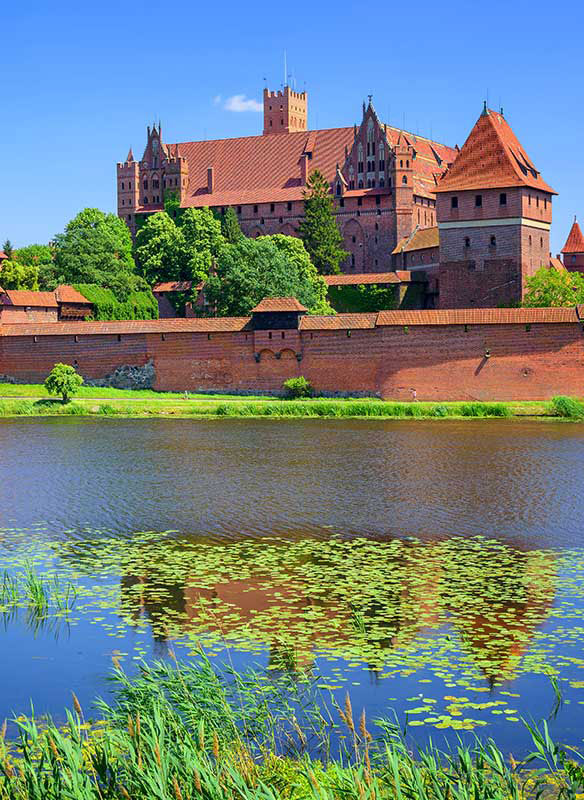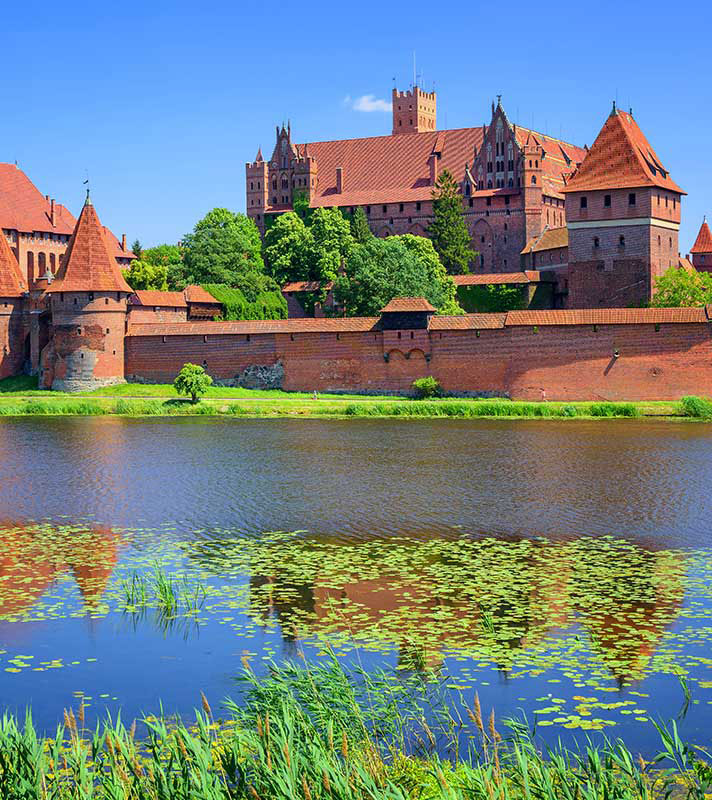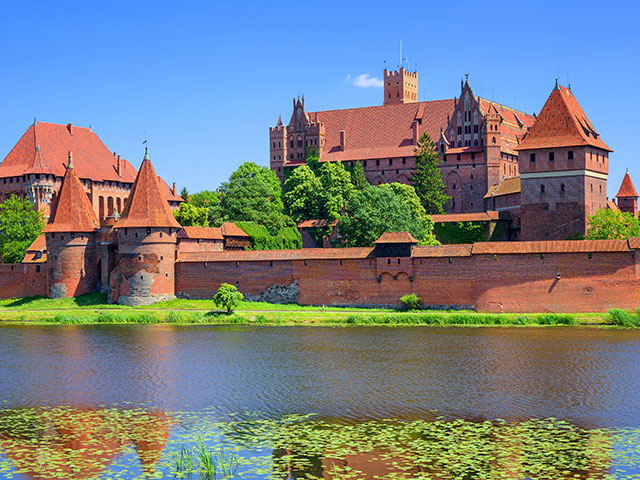 Discovering the Cities of the Baltic
• L2421
Save to favourites
Rosyth
Balmoral
Fri 12 Jul 2024
10 nights
Visit Brandenburg Gate from Warnemünde
Visit a family that has continued the Lithuanian legacy of bee-keeping
Sail through the Kiel Canal on board Balmoral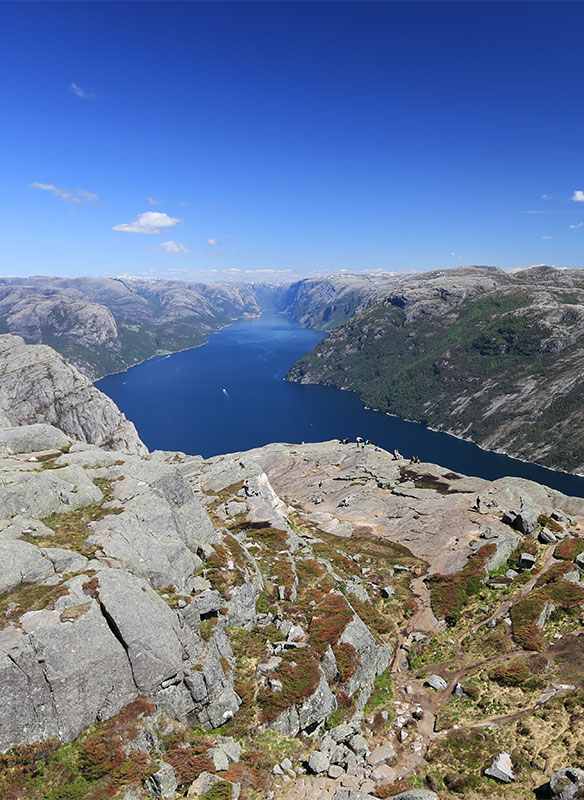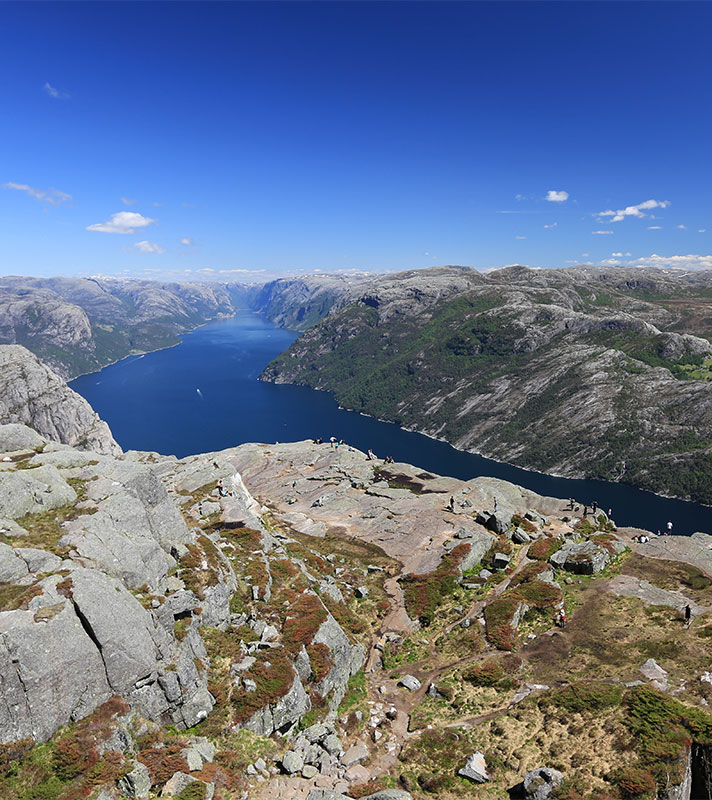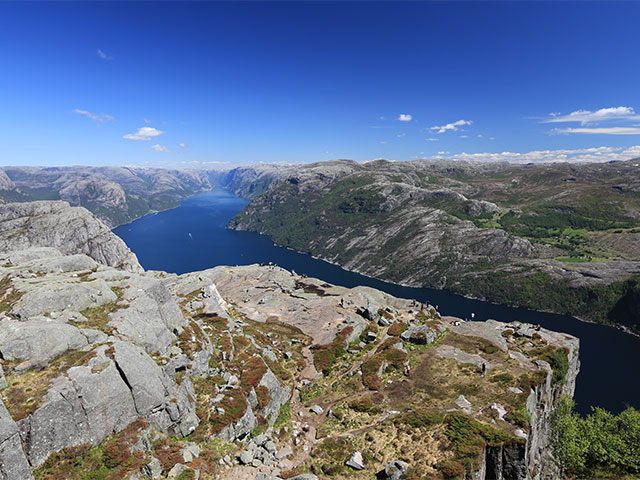 Summertime Norwegian Fjords in Five Nights
• L2423
Save to favourites
Rosyth
Balmoral
Fri 02 Aug 2024
5 nights
Experience the beauty of Norway in just five nights
Visit the Swords in the Rock monument in Stavanger
Sail under Pulpit Rock and past the Hornelen sea cliff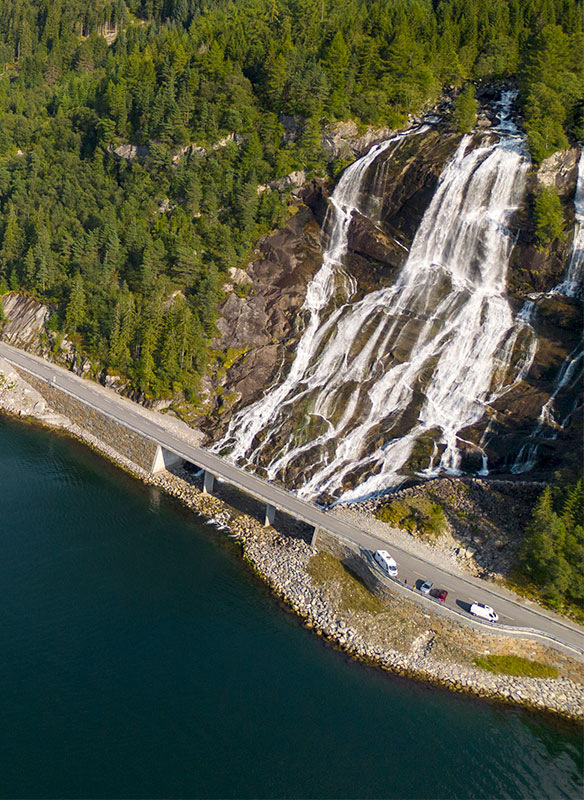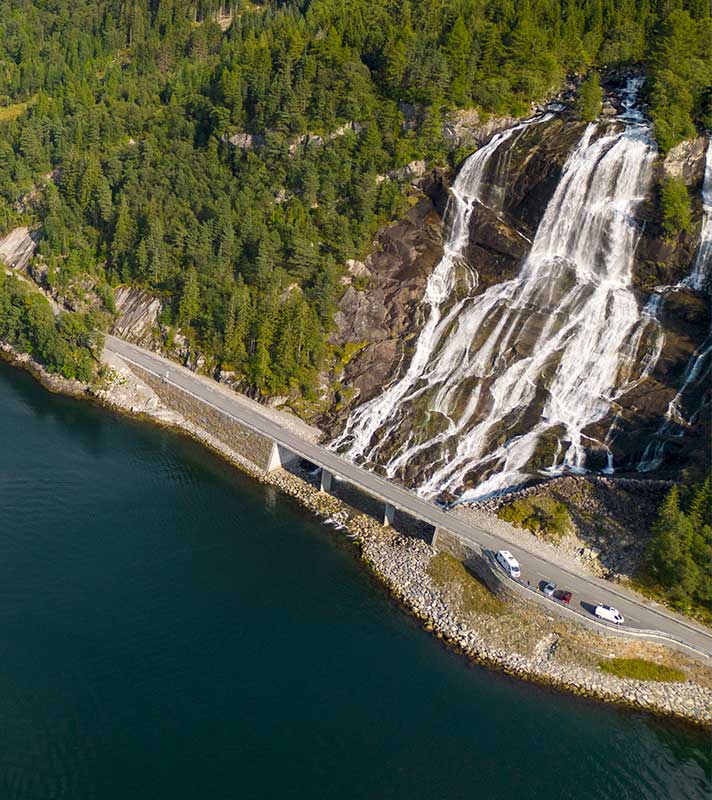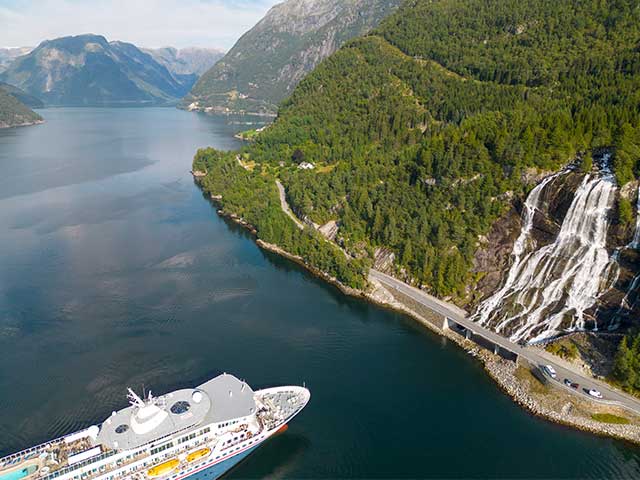 Summertime Norwegian Fjords
• S2418
Save to favourites
Dover
Borealis
Wed 14 Aug 2024
8 nights
Visit the mountain plateau of Hardangervidda from Eidfjord
In Flåm, join a boat tour along the UNESCO-listed Nærøyfjord
Take the funicular railway to the top of Mount Fløyen for a hike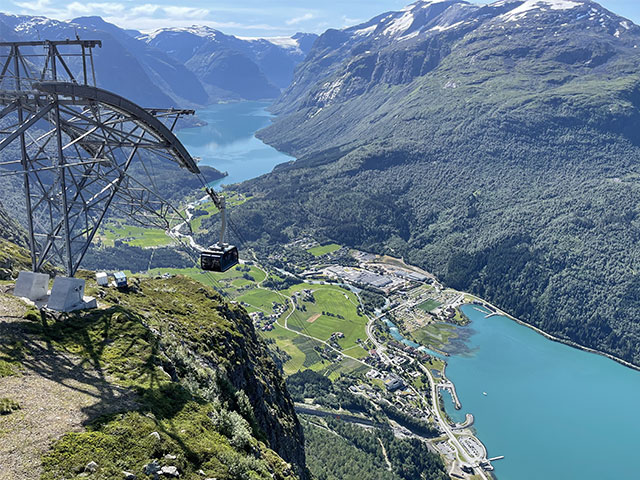 Summertime Norwegian Fjords
• T2418
Save to favourites
Liverpool
Bolette
Thu 15 Aug 2024
9 nights
Uncover Norwegian folklore in Trollveggan and Trollstigen
From Olden, visit the Briksdal Glacier with a local expert
Marvel at the Seven Sisters Waterfall from Bolette's decks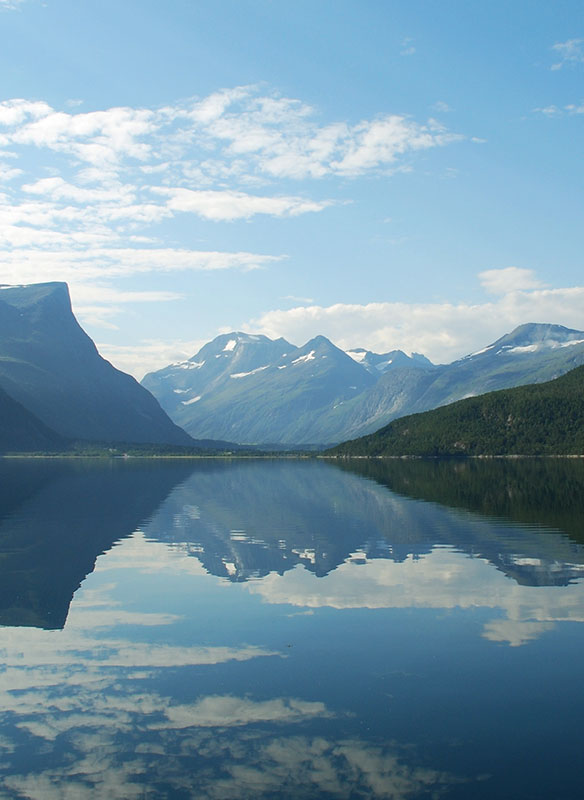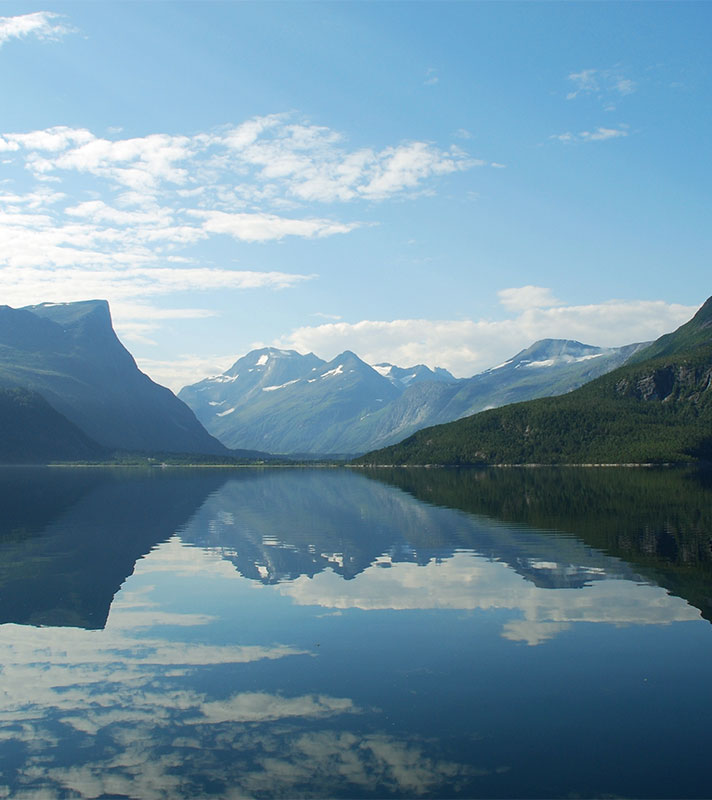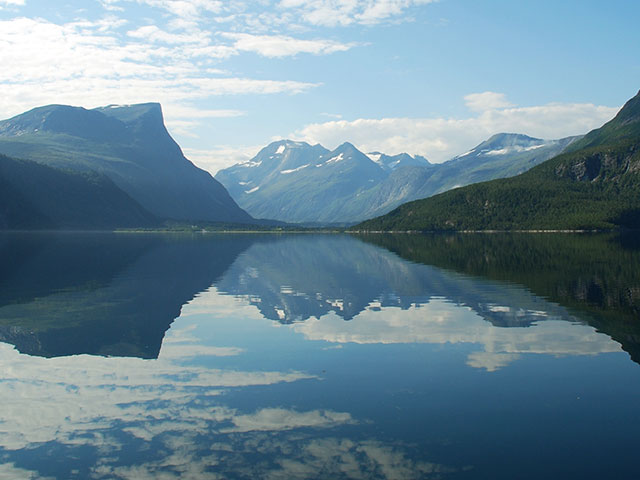 Summertime Norwegian Fjords & Folklore
• L2426
Save to favourites
Newcastle
Balmoral
Fri 23 Aug 2024
6 nights
Sail the picturesque Nordfjord on board Balmoral
Hike to Briksdal Glacier from Olden
Discover Norway's troll folklore on a tour to Trollveggan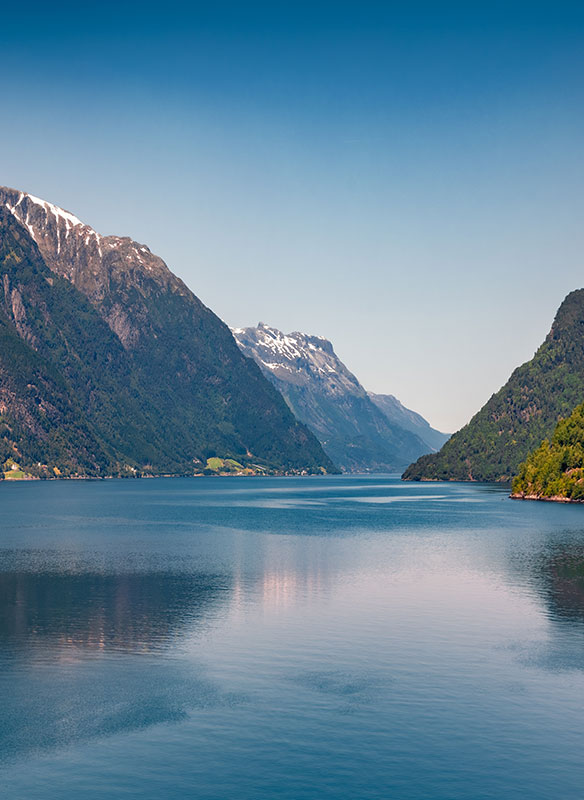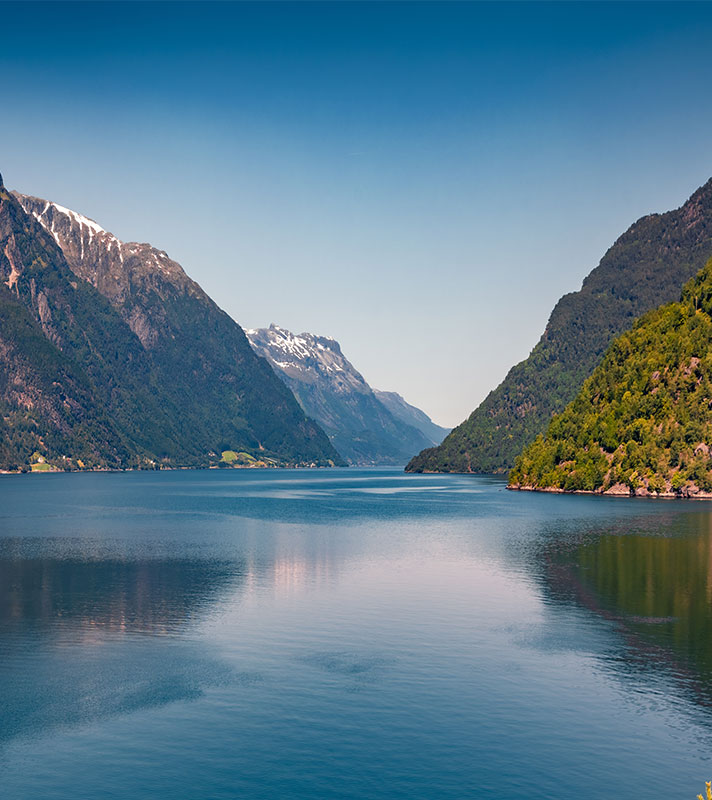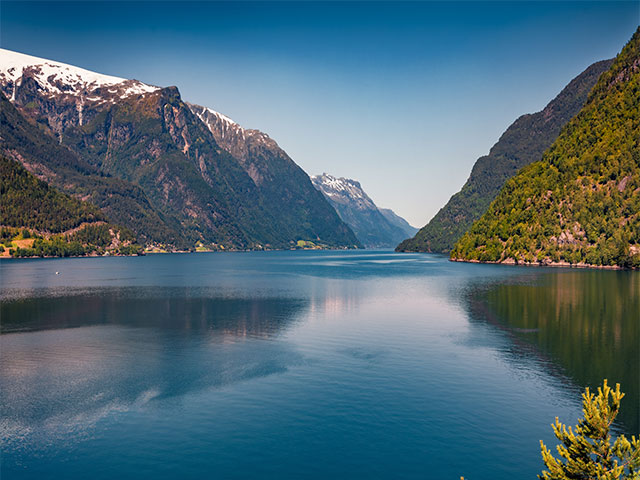 Norwegian Fjords & Autumn Fruit Harvest
• L2428
Save to favourites
Newcastle
Balmoral
Sat 07 Sep 2024
7 nights
Marvel at the nature of the Norwegian fjords as the seasons change
Experience local fruit produce in Ulvik
See the orchard-covered valleys of the Hardangerfjord from Balmoral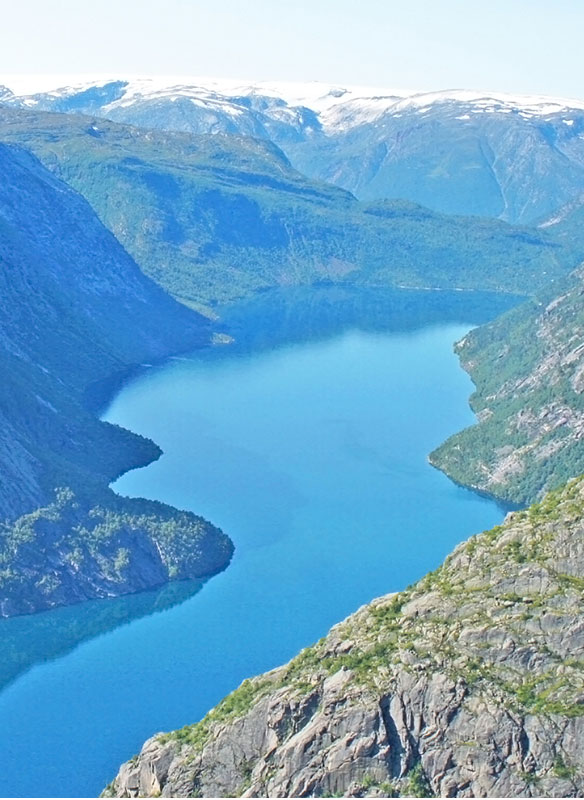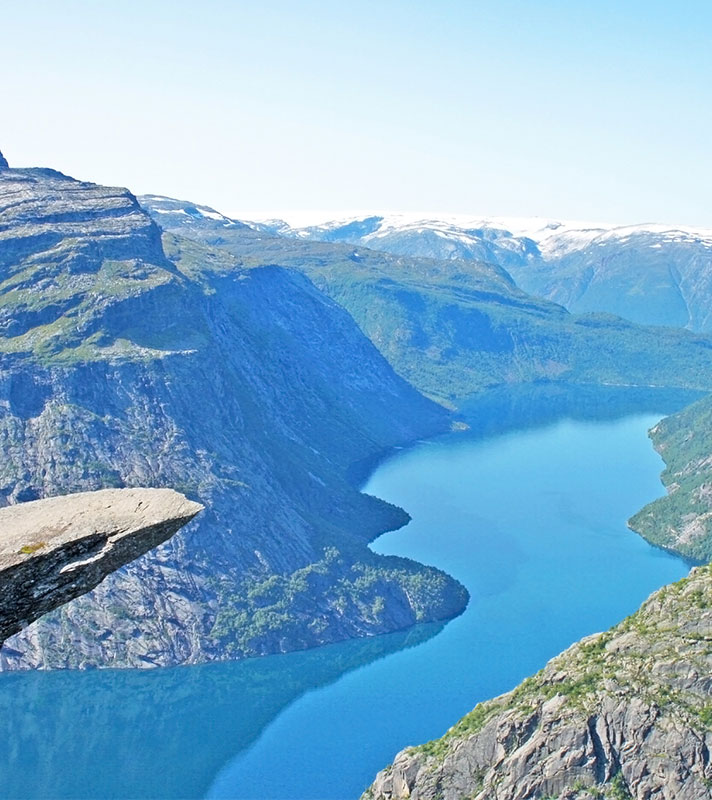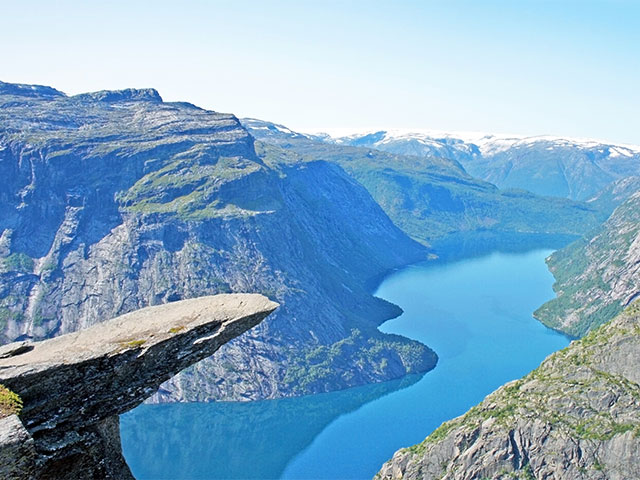 Norwegian Fjords & Autumn Fruit Harvest
• S2421
Save to favourites
Southampton
Borealis
Wed 11 Sep 2024
9 nights
Sample seasonal apple juice and cider from local fruit farms in Ulvik
Marvel at Briksdal Glacier and the Langfoss Waterfall
Enjoy the scenery of size-restricted Lysefjord from Borealis' decks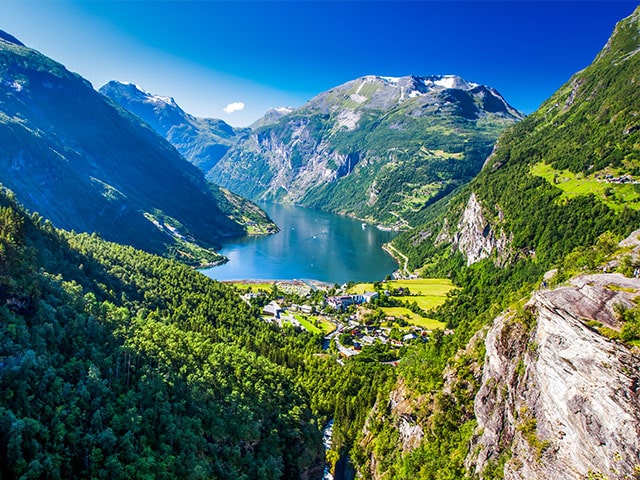 Scenic Autumnal Norwegian Fjords
• T2422
Save to favourites
Liverpool
Bolette
Sat 21 Sep 2024
9 nights
Enjoy autumnal scenery from on board Bolette
Take a tour to Godøy from Ålesund to see outstanding nature
Sail the picturesque Nordfjord and UNESCO-listed Geirangerfjord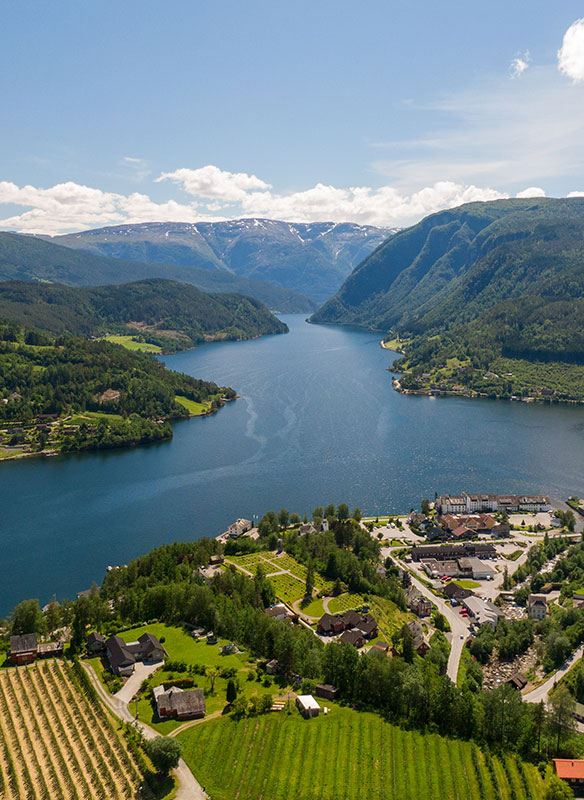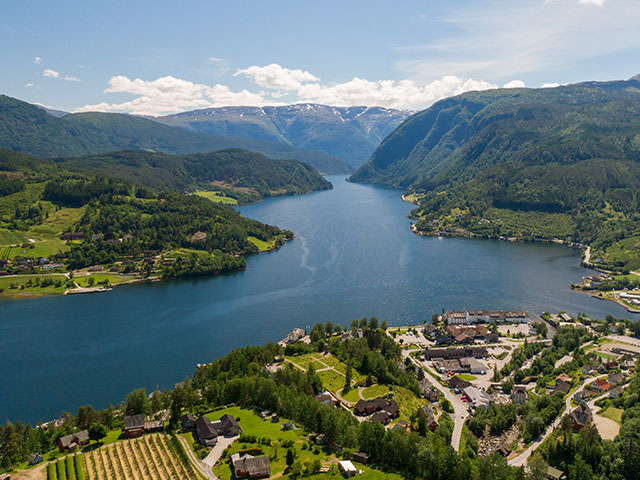 Norwegian Fjords & Autumn Fruit Harvest
• L2430
Save to favourites
Newcastle
Balmoral
Thu 03 Oct 2024
7 nights
Experience Norway as it turns from summer to autumn
In Ulvik, sample local fruit produce, such as apple juice and cider
Sail past Hornelen - Europe's highest sea cliff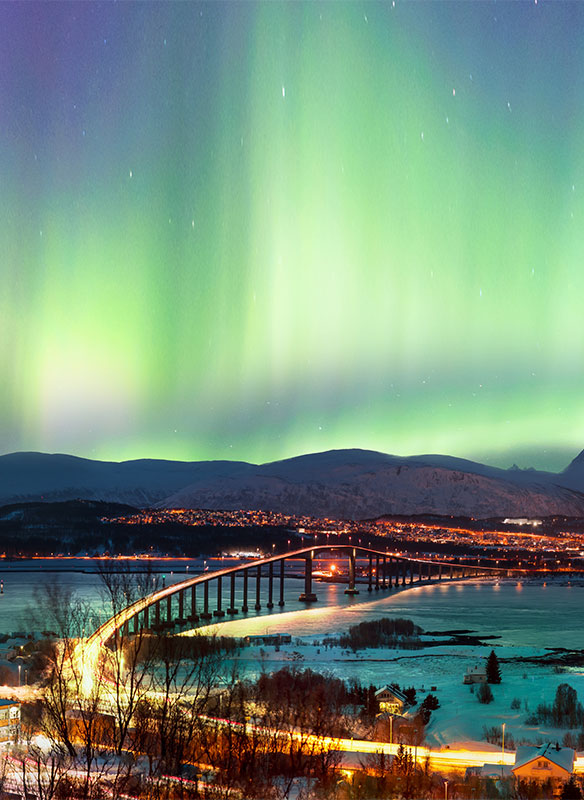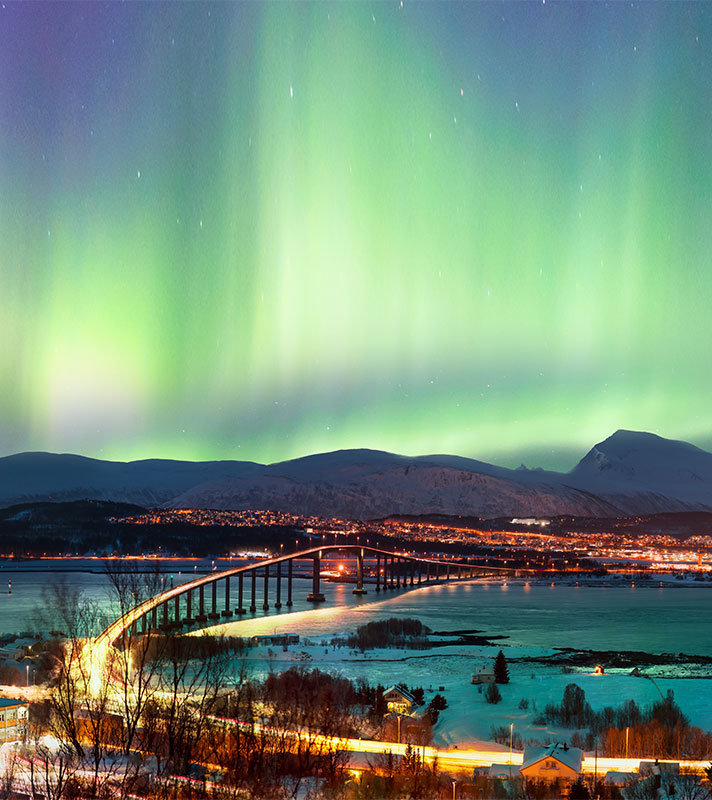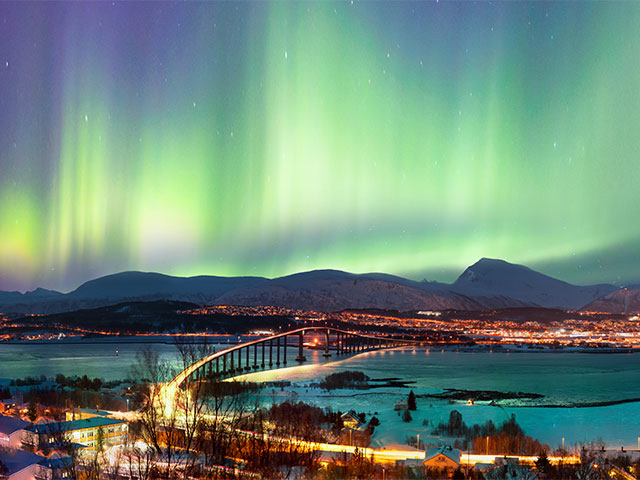 In Search of the Northern Lights
• L2431
Save to favourites
Newcastle
Balmoral
Thu 10 Oct 2024
10 nights
Search for the Northern Lights from the decks of Balmoral in Alta
Enjoy a scenic discovery of the Seven Sisters mountain range
Spend time with a Sámi community to learn about local traditions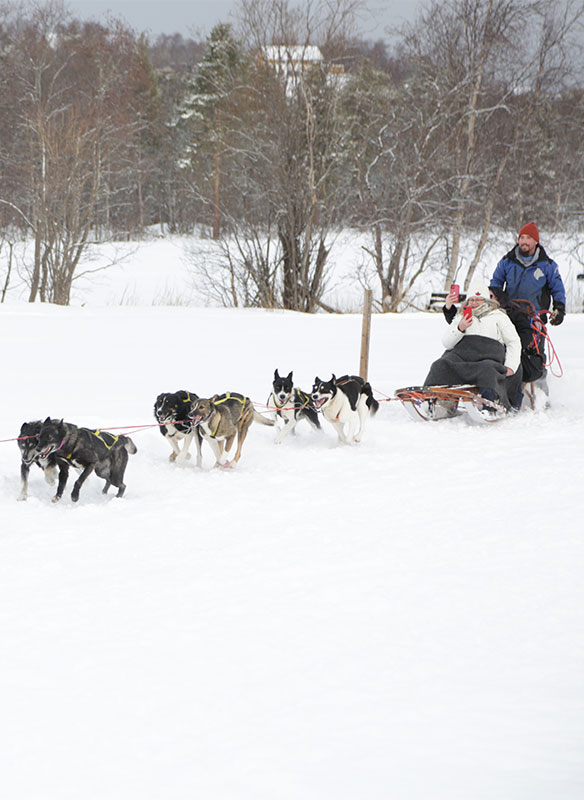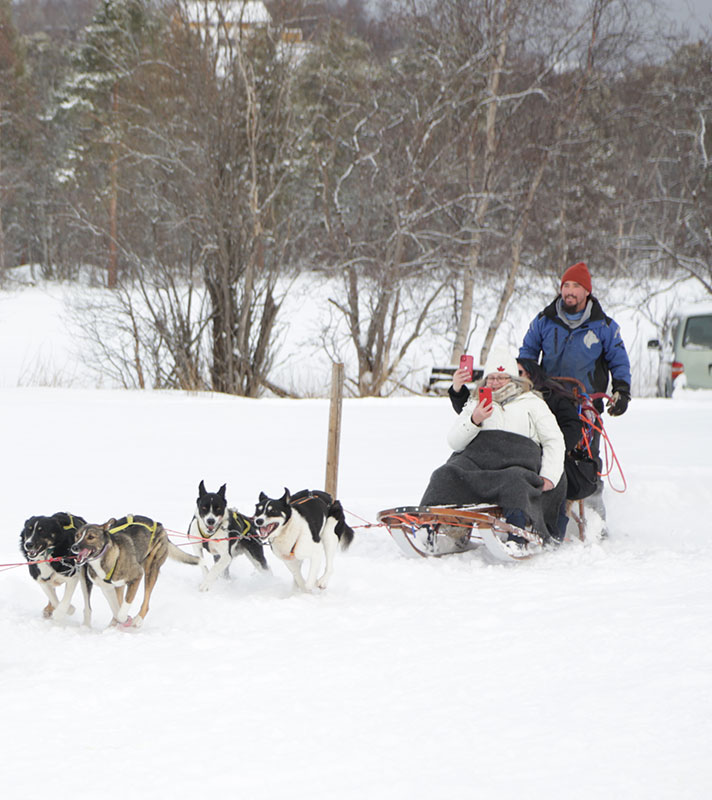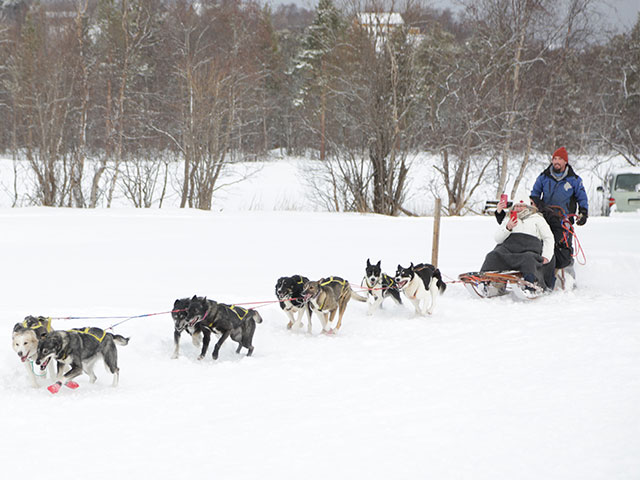 In Search of the Northern Lights
• L2432
Save to favourites
Newcastle
Balmoral
Sun 20 Oct 2024
10 nights
Have the opportunity to spot the elusive Northern Lights in Alta
Meet huskies on a tour and learn about traditional dog sledding
Capture the views from the top of Mount Storsteinen in Tromso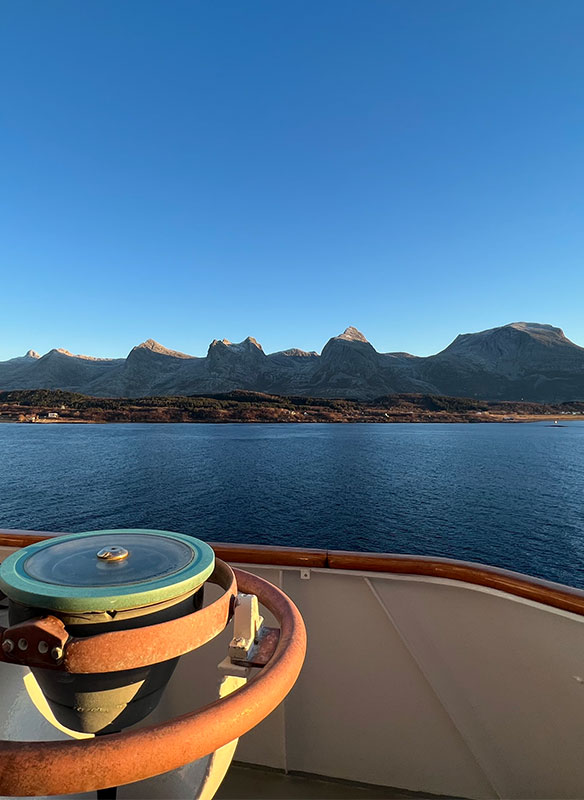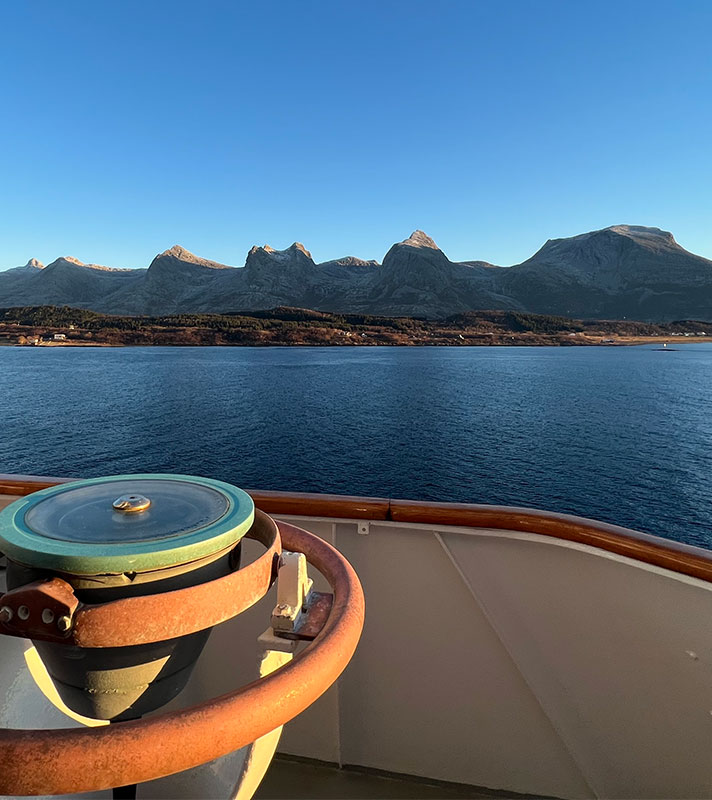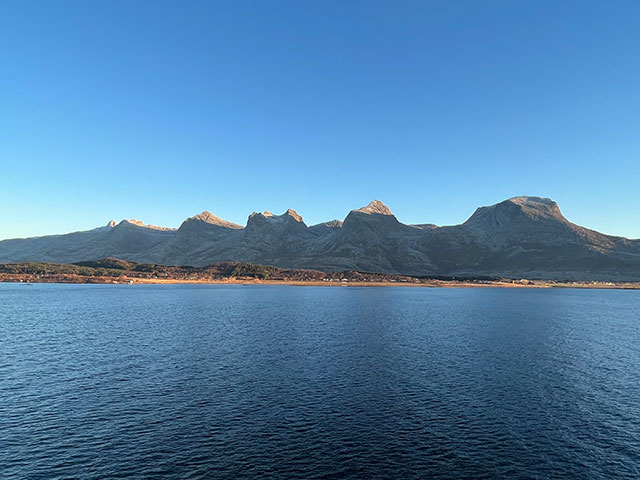 In Search of the Northern Lights
• L2433
Save to favourites
Newcastle
Balmoral
Wed 30 Oct 2024
10 nights
Have the opportunity to see the magical Northern Lights in Alta
See remote coastal scenery as Balmoral sails the Tjeldsundet Strait
Visit a husky yard to learn about local cultures and traditions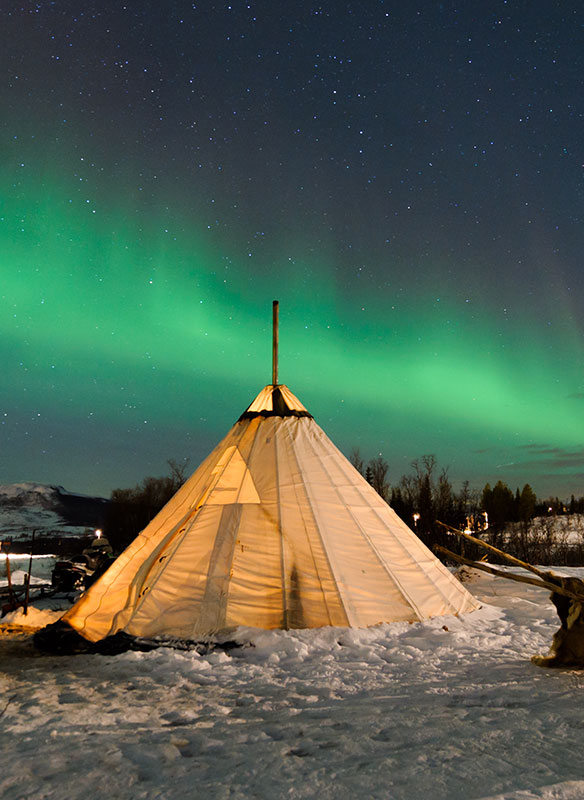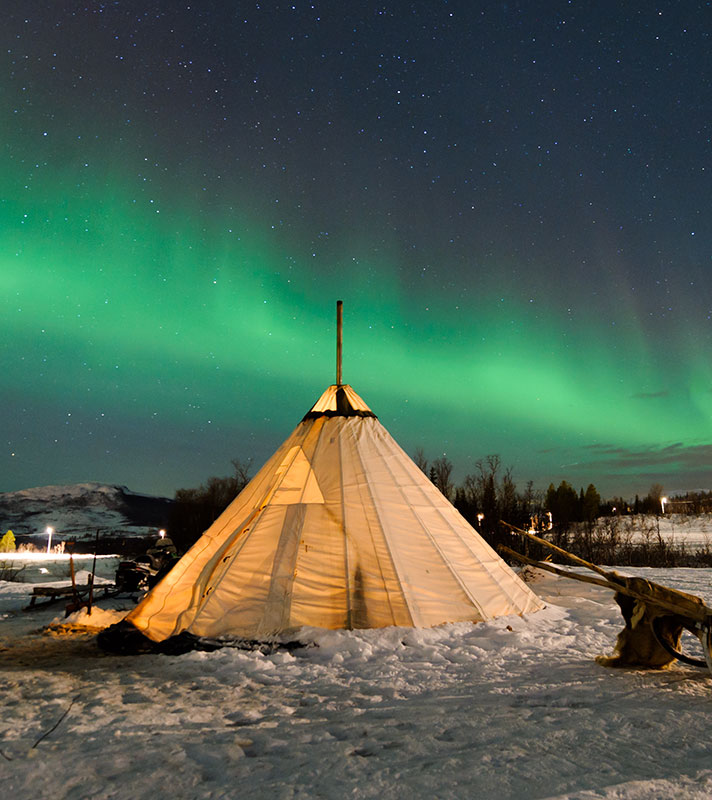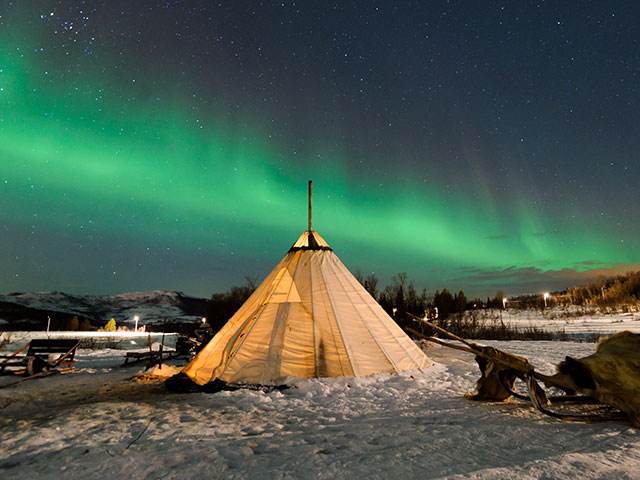 In Search of the Northern Lights
• L2434
Save to favourites
Newcastle
Balmoral
Sat 09 Nov 2024
10 nights
Have the chance to see the Northern Lights in Alta
Connect with the Sámi people and learn of their cultures
Sail through the Tjeldsundet Strait, accessible only to small ships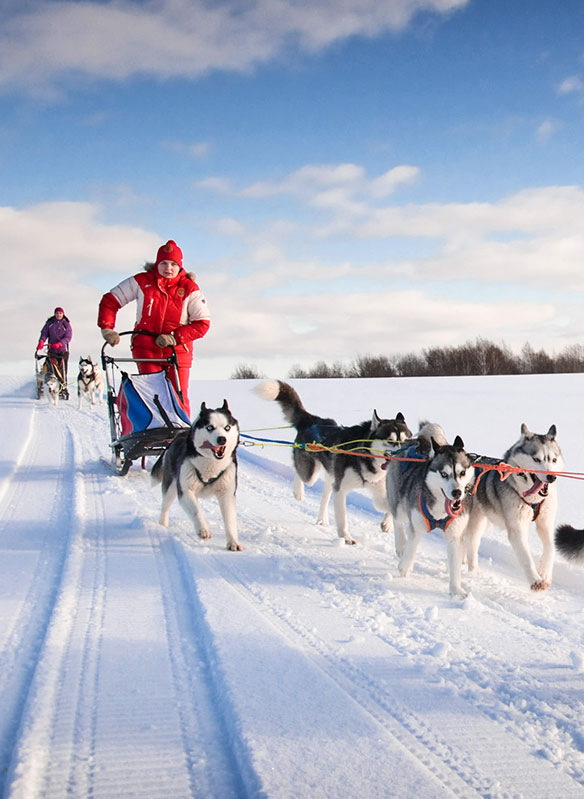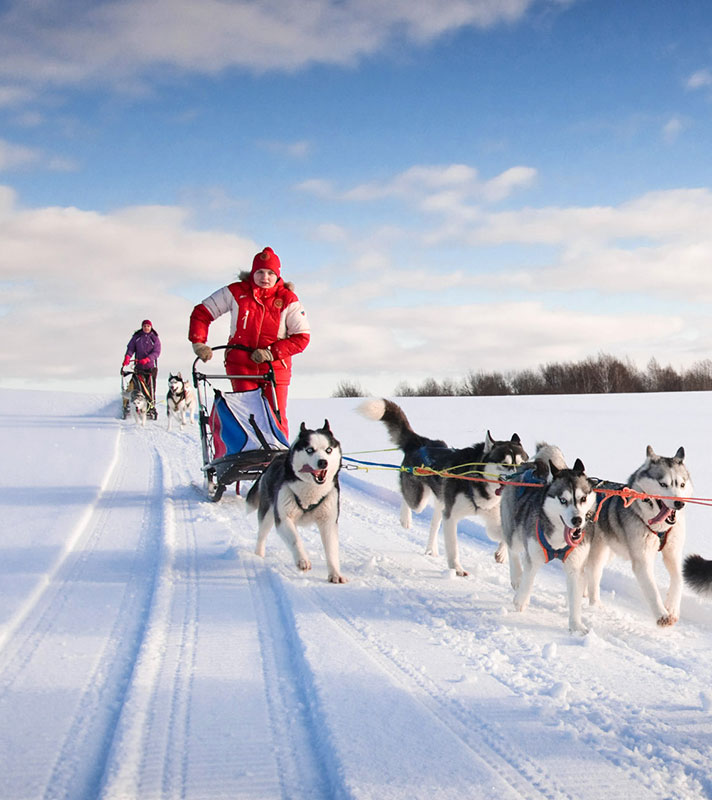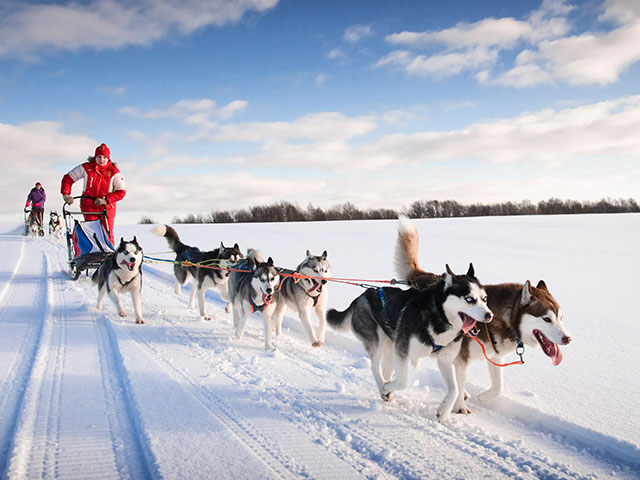 In Search of the Northern Lights
• L2435
Save to favourites
Newcastle
Balmoral
Tue 19 Nov 2024
10 nights
Have the chance to spot the Northern Lights in Alta and from Balmoral
Experience Crossing the Arctic Circle and the ceremony held on board
Spend time with a Sámi community and learn of local traditions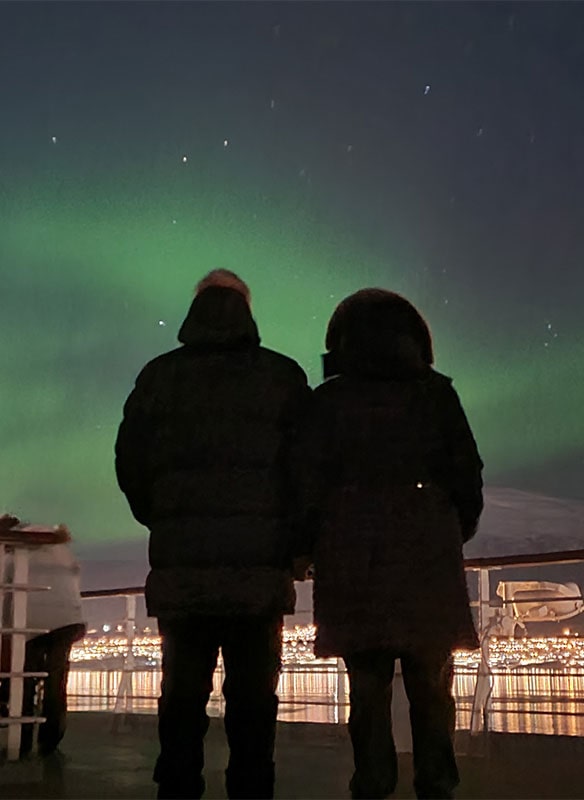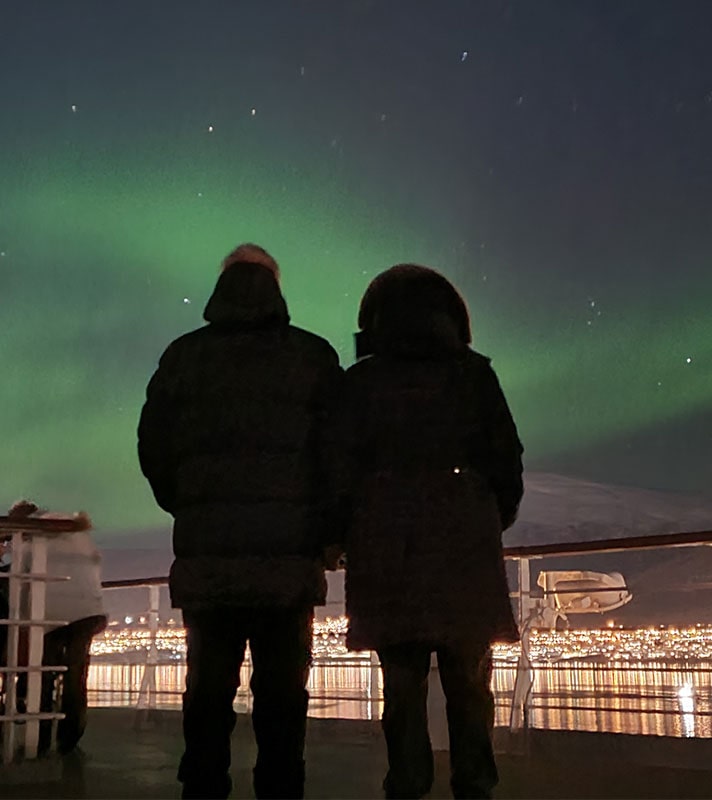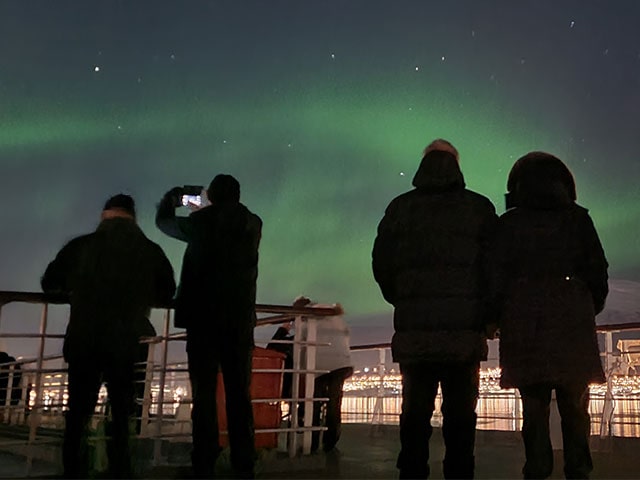 In Search of the Northern Lights
• S2427
Save to favourites
Portsmouth
Borealis
Sat 07 Dec 2024
14 nights
Enjoy an overnight stay in the 'Gateway to the Arctic, Tromso
Spend time with local Sámi people to learn about their way of life
Explore the historic Hanseatic city of Bergen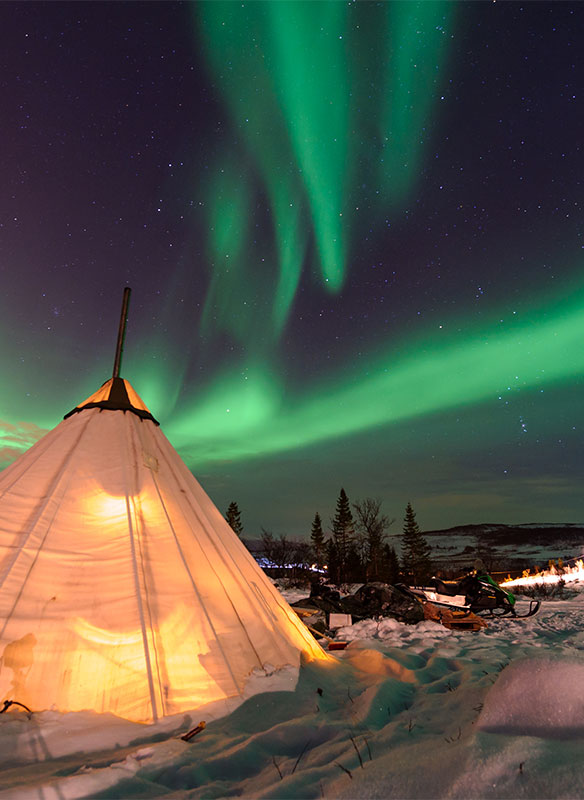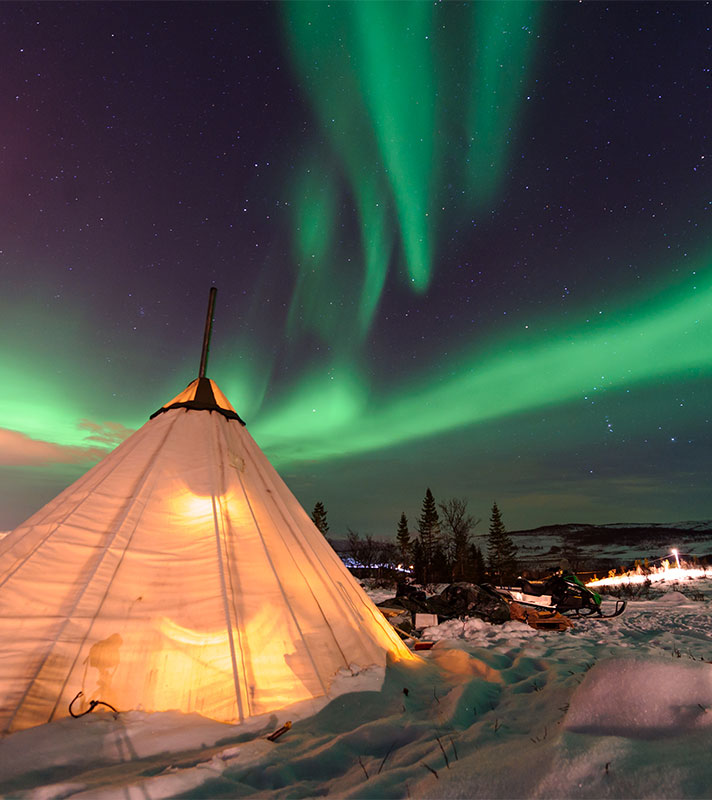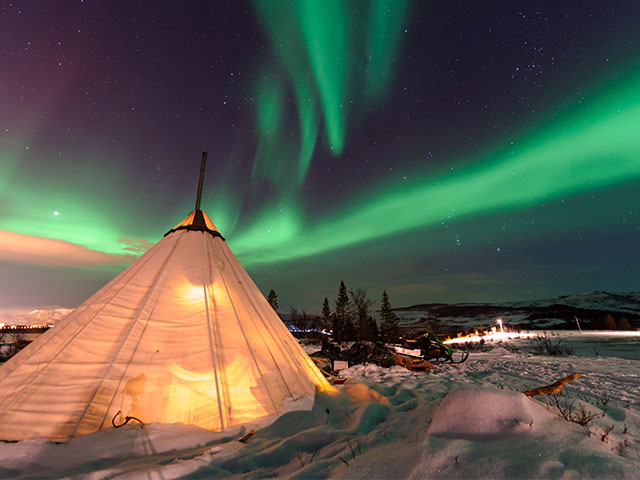 In Search of the Northern Lights at Christmas
• L2437
Save to favourites
Southampton
Balmoral
Sun 22 Dec 2024
14 nights
Have the chance to see the Northern Lights during the festive season
Celebrate Christmas Day on board Balmoral
Experience the maritime tradition of crossing the Arctic Circle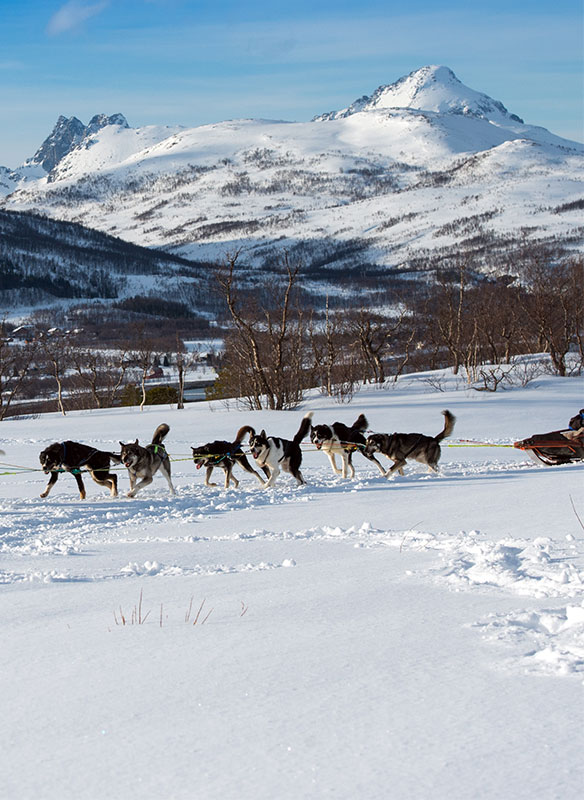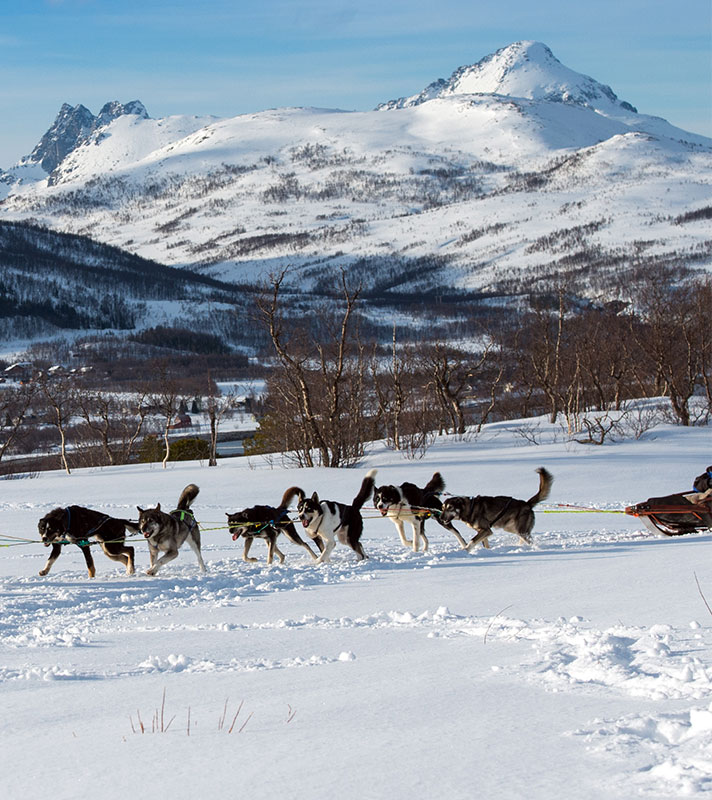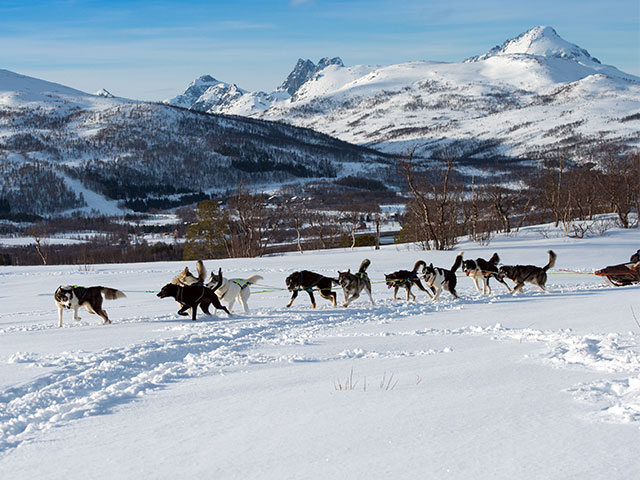 In Search of the Northern Lights
• S2502
Save to favourites
Portsmouth
Borealis
Sat 01 Feb 2025
14 nights
Explore the rugged Vesterålen archipelago and historic city of Bergen
Sail past Torghatten, the mountain with the hole through its centre
Experience the maritime tradition of crossing the Arctic Circle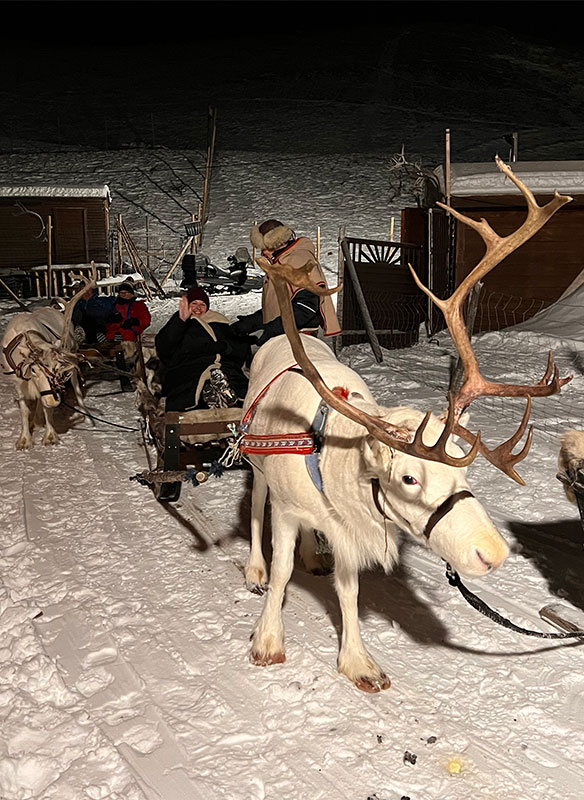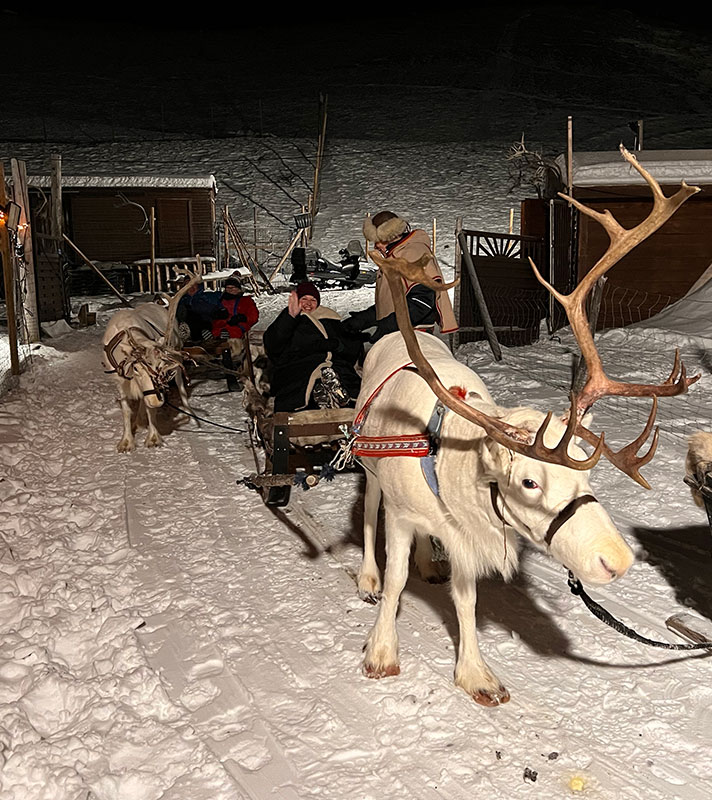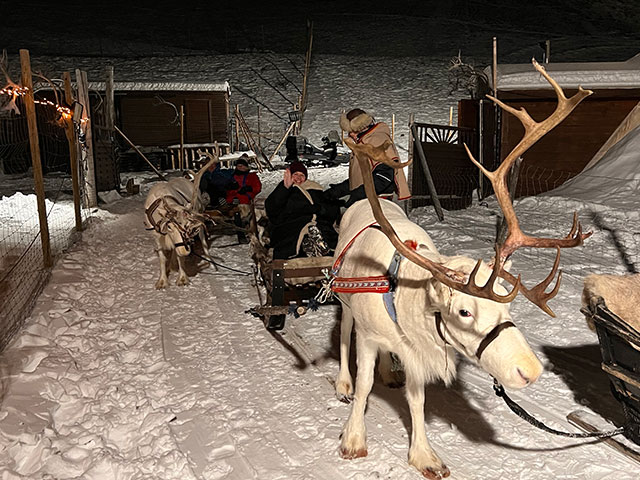 In Search of the Northern Lights
• S2506
Save to favourites
Newcastle
Borealis
Sat 15 Mar 2025
10 nights
Witness the Northern Lights from the decks of Borealis
Learn about life in the Arctic in Tromsø
Marvel at the views from Mount Aksla in Ålesund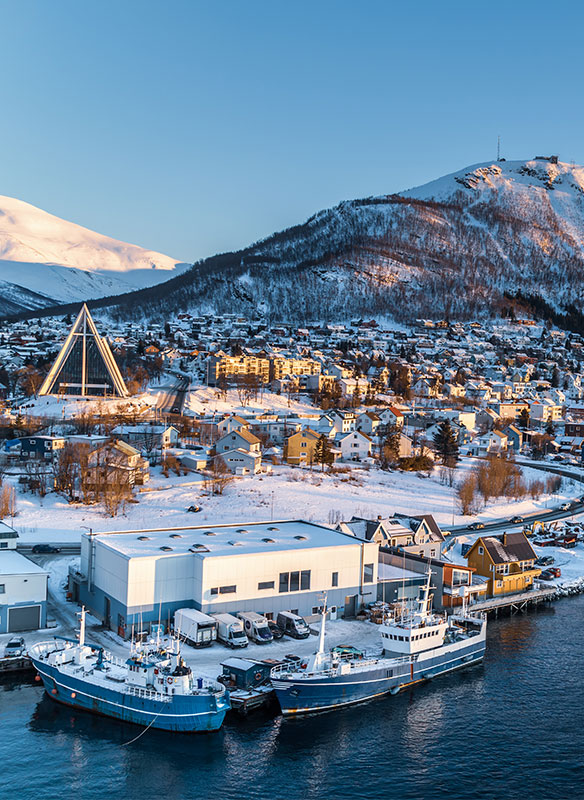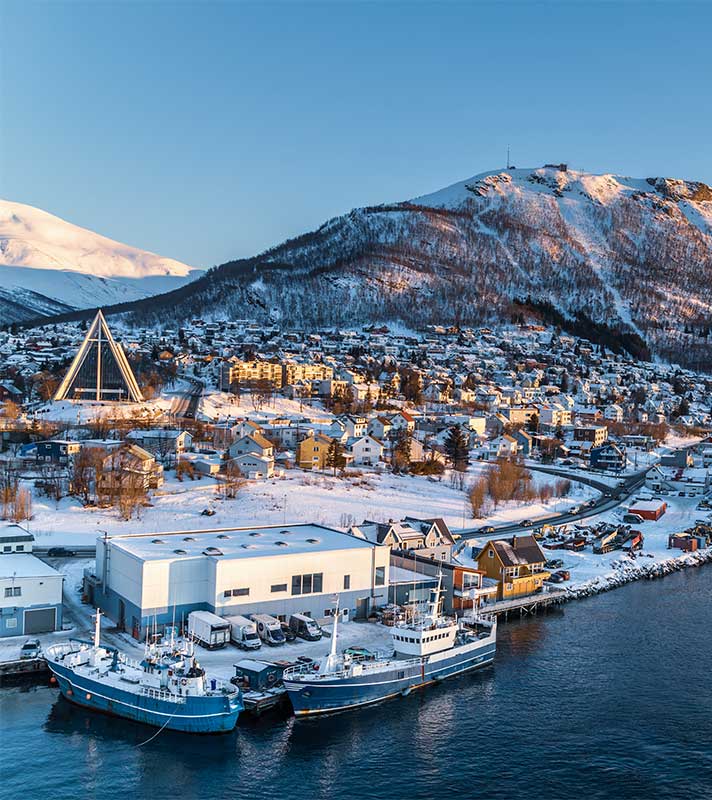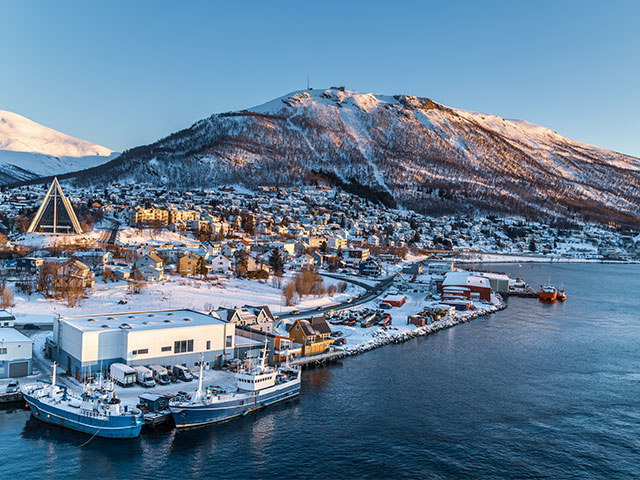 In Search of the Northern Lights
• S2507
Save to favourites
Newcastle
Borealis
Tue 25 Mar 2025
10 nights
Witness the magical Northern Lights from Borealis
Learn about life in the Arctic in Tromsø
Climb the steps to the top of Mount Aksla in Alesund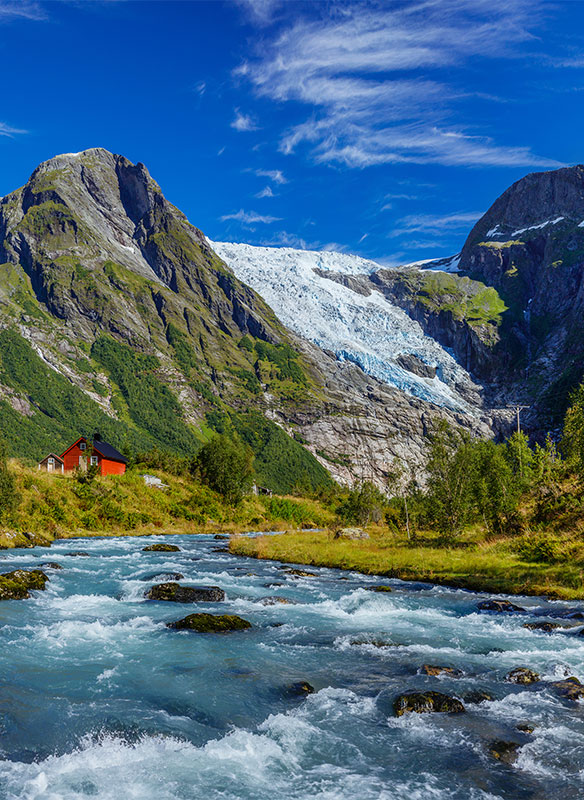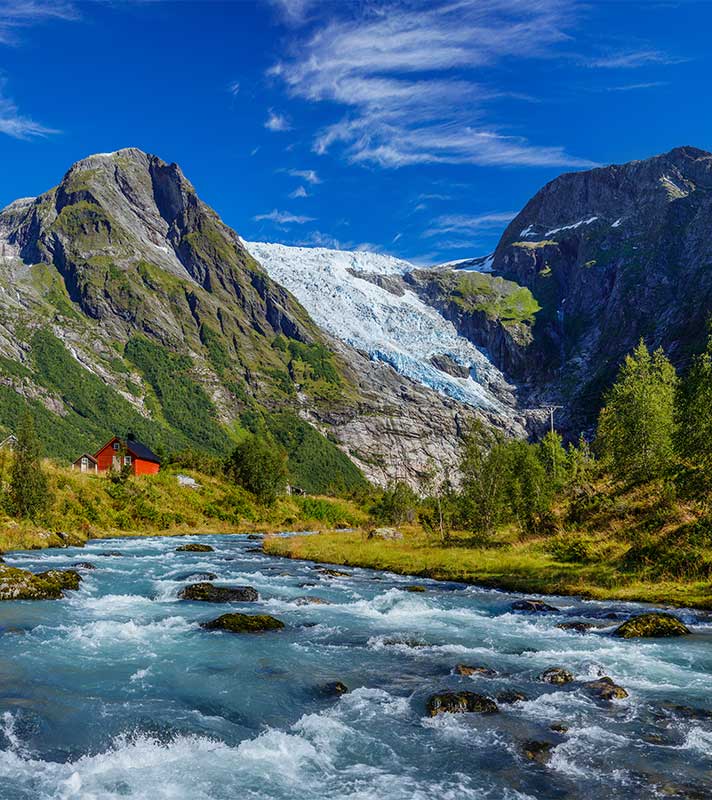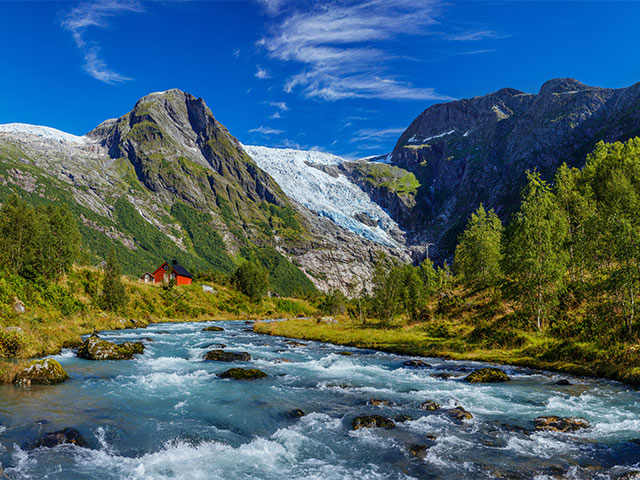 Springtime Norwegian Fjords & the Faroes
• T2507
Save to favourites
Liverpool
Bolette
Thu 24 Apr 2025
8 nights
Enjoy this springtime getaway to learn of Viking heritage
Take a ride on the Loen Skylift from Olden, for outstanding views
Scenic cruise along the picturesque Nordfjord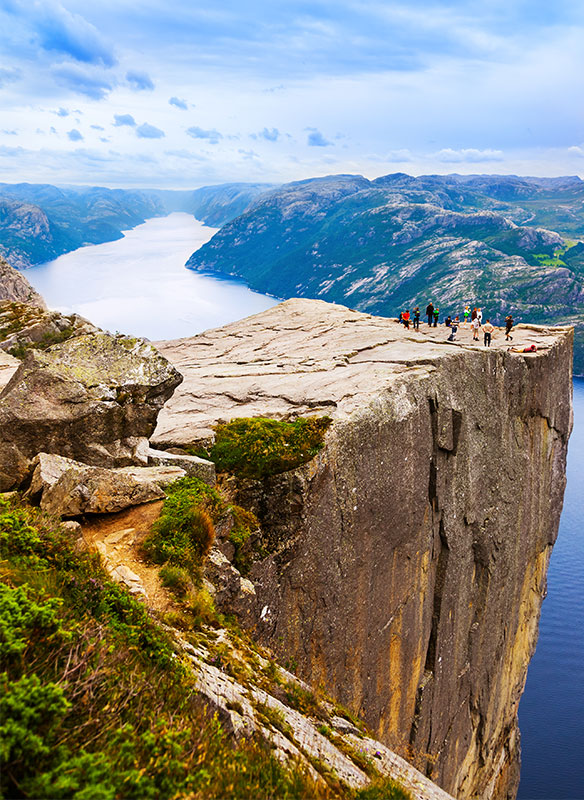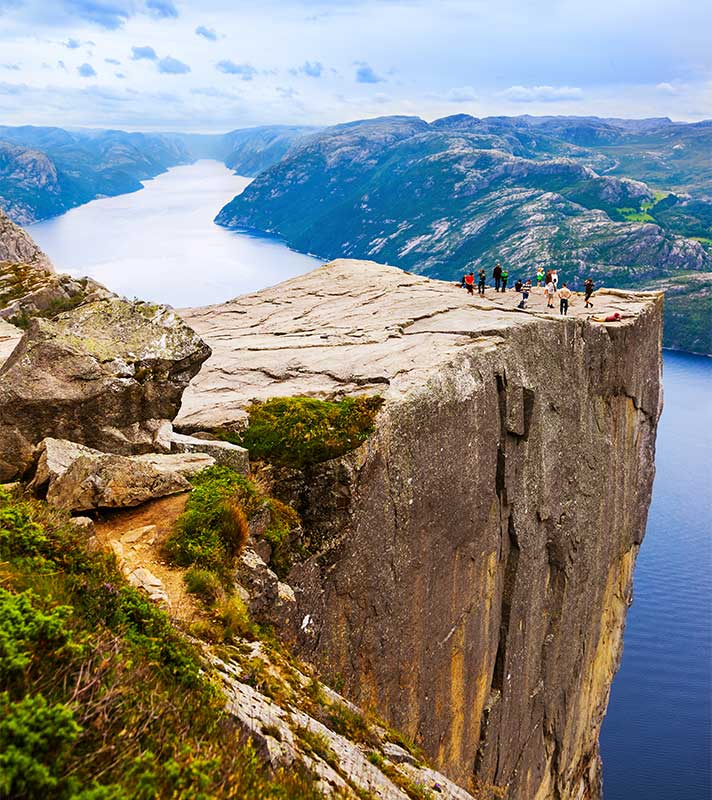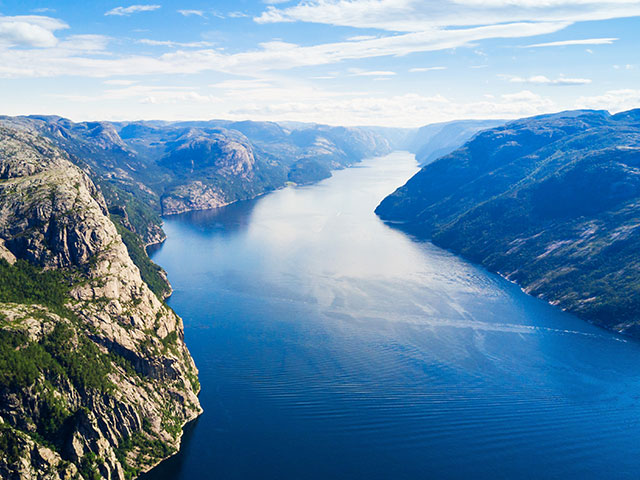 Springtime Norwegian Fjords
• S2510
Save to favourites
Newcastle
Borealis
Fri 25 Apr 2025
7 nights
Marvel at the magnificent Fureberg Waterfall, from Borealis' decks
Enjoy a hike at Mount Fløyen in the Hanseatic city of Bergen
Ride the world famous Flåm Railway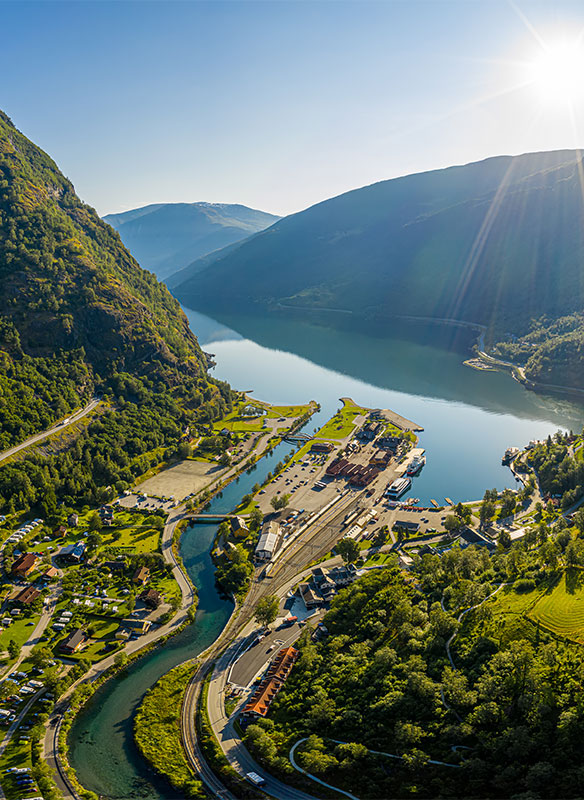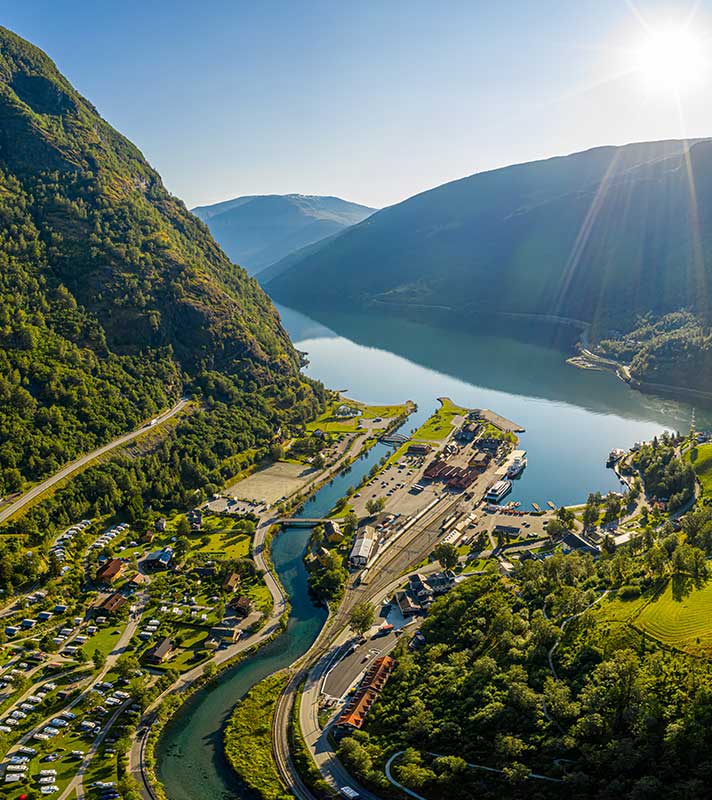 Springtime Norwegian Fjords in Five Nights
• S2514
Save to favourites
Newcastle
Borealis
Thu 22 May 2025
5 nights
Experience the beauty of Norway in five nights
Explore the Hanseatic and historical city of Bergen
Marvel at the scenery of Sognefjord from the decks of Borealis