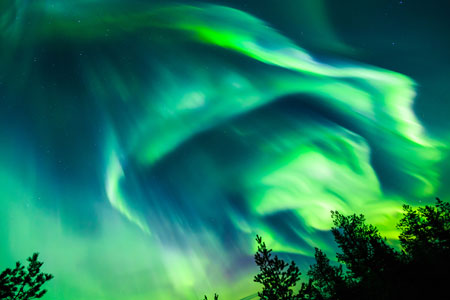 Scandinavia's breathtaking natural beauty is simply unparalleled. The never-ending daylight of the midnight sun and the jaw-dropping Northern Lights illuminating the perpetual night make for a sensory treat. Cruise to Norway and Sweden and uncover stylish cities and indescribable fjord land wildernesses, making it a top destination for adventurers worldwide.
Few places compare to the outdoor experience of Europe's far north, which offers fantastic hiking, kayaking and glacier spot. Northern Europe cruises showcase spectacular coasts, and rugged archipelagos demand exploration; their cliffs teem with seabirds and seas home to whales.[ReadMoreDesk][ReadMoreMob]
This region is marked by distinct seasons, offering a truly unique and diverse experience. Winter temperatures are often eye-watering, but the frozen season offers skiing, husky sledging, reindeer rides, snowmobile adventures across the Arctic, and the stunning Aurora Borealis. Summer's never-ending days fill with pastures full of colour and festivals full of beer, music and joie de vivre.
Scandinavia and Beyond
Embarking on a Scandinavian cruise from the UK promises an array of experiences, from the narrow streets branching off Bergen's waterfront to the engineering marvel of the Flåm Railway. Travellers can also explore the medieval town of Visby, located on Sweden's Gotland island, visit the Arctic Cathedral in Tromsø, or venture to Turku, the oldest town in Finland. Explore further on a cruise to the Norwegian Fjords, which promises an unforgettable journey through awe-inspiring landscapes and majestic natural wonders.
Exploring the Scandinavian Capitals
The usual Nordic stereotypes melt away once you cruise around Scandinavia's vibrant capitals. Contemporary architecture, leading-edge design, acclaimed cuisine, fine museums, plus the most creative solutions for green, urban living make a Scandinavia cruise truly sensational. From the colourful streets of Copenhagen to the cosmopolitan vibes of Stockholm, each capital city offers a unique perspective on Scandinavian culture, traditions, history, and way of life.