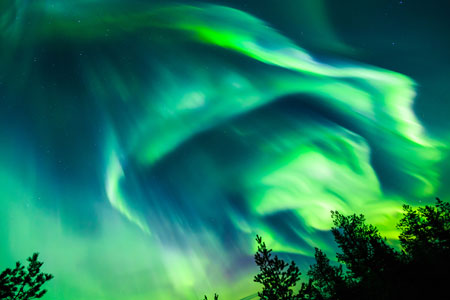 Put simply, Scandinavia is a natural beauty. From the midnight sun on an endless day to the jaw-dropping Northern Lights on a perpetual night, this region is a constant treat for the senses. Throw in effortlessly chic cities and fjordland wildernesses of indescribable splendour, it is little wonder Scandinavia attracts adventurers the world over. [ReadMoreMob]
Few places compare to the outdoor experience of Europe's far north. The region is literally one huge National Park, which offers fantastic hiking, kayaking and glacier spotting. Spectacular coasts and rugged archipelagos demand exploration; their cliffs teem with seabirds and their seas are home to whales.
A Scandinavian cruise offers much: scenic Bergen, where narrow streets lead away from the waterfront; the engineering marvel of the Flåm Railway in its spectacular Norwegian Fjord setting; medieval Visby on the Swedish island of Gotland; Tromsø's unique Arctic Cathedral, or Turku, the oldest town in Finland. It's a region with proper seasons. [ReadMoreDesk]
Winter temperatures are often eye-watering, but the frozen season offers skiing, husky sledding, reindeer rides, snowmobile adventures across the Arctic, snow hotels and the stunning Aurora Borealis. Summer's never ending days are filled with pastures full of colour and festivals full of beer, music and joie de vivre.
The usual Nordic stereotypes melt away in the vibrant capitals of Scandinavia. Contemporary architecture, leading-edge design, acclaimed cuisine, fine museums, plus the most creative solutions for green, urban living, all add up to make a cruise in this part of the world truly sensational.