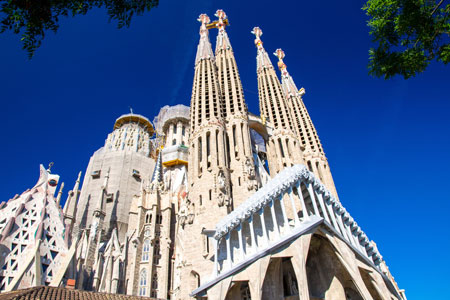 Thousands of years of distinct cultures and traditions have been created on the Iberian Peninsula. Separated from France by the towering Pyrenees Mountains, this region's history has evolved with an iconic, non-European character all of its own. From the enticing climate, engaging art, most flavoursome food and wine, vibrant urban centres and monuments of its World Heritage cities, a cruise to the Iberian countries of Spain and Portugal, as well as the northern coast of Morocco, pulls together the very best this region has to offer. [ReadMoreMob]
The influences of Portugal's 500-year cultural identity and Lisbon's many palaces, churches and castles, are an unmissable experience. Similarly, the medieval heart of Cadiz and La Coruña,[ReadMoreDesk] the French-colonial architecture of Casablanca and the Moroccan arts of Tangier all represent this unique region. Iberia's dependencies include Gibraltar, Britain's stronghold on the Spanish coast since before the days of Napoleon. The region's history under Muslim and Christian rule is reflected in landmarks like the Alhambra Moorish Palace in Granada, Spain, and the Sagrada Família, Gaudí's supreme church in Barcelona.
An unforgettable Iberia cruise will offer something for everyone: it is the perfect combination of warm sunshine, great culture and varied cuisine.