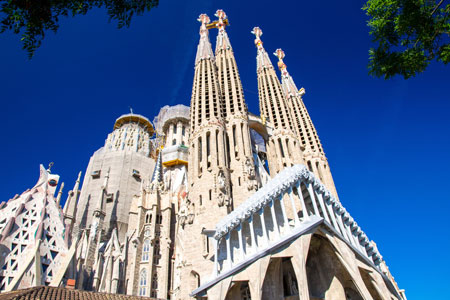 Embark on an unforgettable Iberia cruise and discover the captivating beauty of this remarkable region. Ranging across the southwestern tip of Europe, a land of distinct cultures, vibrant cities, and breathtaking landscapes, the Iberian Peninsula will leave you mesmerised. Whether you're interested in history, culture, food, or simply relaxing on the beach, the Iberian region promises an unforgettable adventure.[ReadMore]
IBERIA'S COASTAL CITIES
As you sail along the Iberian coast, immerse yourself in the vibrant streets, indulge in delicious dishes, and discover hidden gems at every turn. Discover the influences of Portugal's rich cultural identity and the city's architectural wonders on a stop at Lisbon, from magnificent palaces and castles to churches that narrate centuries of history. Journey towards Valencia, a city steeped in 2,000 years of history and culture and marvel at its architectural wonders. Take in Malaga's beauty as you explore the enchanting streets and immerse yourself in the local culture of the Andalusia region of Spain. As you sail further along the coast, you'll arrive in Vigo, renowned for its captivating landscapes and historic wonders. Explore the charming old town, visit the majestic Castro Fortress, and indulge in the delicious local seafood for which the city is renowned.
WILDLIFE AND LANDSCAPES
Beyond the cities, an Iberian Peninsula cruise towards the enchanting Azores Islands, an exquisite archipelago reveals its natural wonders and diverse wildlife. Breathe in the fresh Mediterranean air as you witness stunning seascapes and rugged cliffs. Explore the pristine beaches of the Algarve in Portugal, where golden sands meet crystal-clear waters. Or, journey inland from Cadiz to the stunning Sierra de Aracena natural park, where rolling hills, dense forests, and ancient villages create a captivating tapestry. A cruise to Iberia promises an unforgettable journey filled with cultural discoveries, incredible scenery, and immersive experiences.