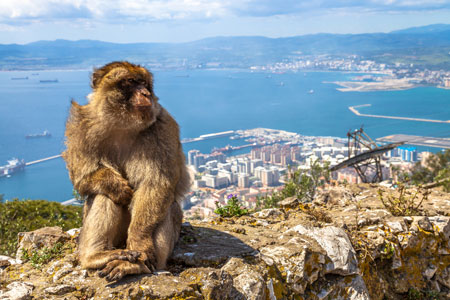 Cruise to Gibraltar from the UK for a convenient way to explore this British Overseas Territory, situated at the southern tip of the Iberian Peninsula. Its location offers a subtropical climate, making it an ideal destination for those seeking to explore the country's stunning views, unique wildlife, divine beaches, and tax-free shopping on a Gibraltar cruise.
The Rock of Gibraltar, standing 426m above sea level, is teeming with caves and tunnels and overlooks the Strait of Gibraltar. It boasts over 230 species of birds, with flora and fauna unique to the country waiting to be discovered along nature trails. Get close to the famous Barbary Apes or take a ride on the cable car to the summit of the iconic sentinel for panoramic views over the surrounding sea, Spain, and Africa. [ReadMoreDesk][ReadMoreMob]
Gems of Gibraltar
Discover a country steeped in history with plenty of fascinating sites to explore during a Gibraltar cruise port of call. Start at the Moorish Castle, an impressive 8th-century fortress which served as the centre of Moorish rule. Visit the Great Siege Tunnels, a series of tunnels excavated by British forces during the Great Siege of Gibraltar in the late 18th century. Discover St. Michael's Cave, a natural limestone cave dating back to ancient times, to the Gibraltar Museum, which tells the story of this scenic and historically significant area of the UK located on the Mediterranean coast.
Enjoy the great outdoors with birdwatching, whale watching, hiking, fishing, and water sports on a cruise to Gibraltar. For something more relaxing, watch the world go by in one of the many cosy cafés or unwind at Catalan Bay, a picturesque beach with a traditional fishing village feel, dotted with colourful houses and seafood restaurants or Sandy Bay known for its calm waters and peaceful atmosphere.
Cruises to Gibraltar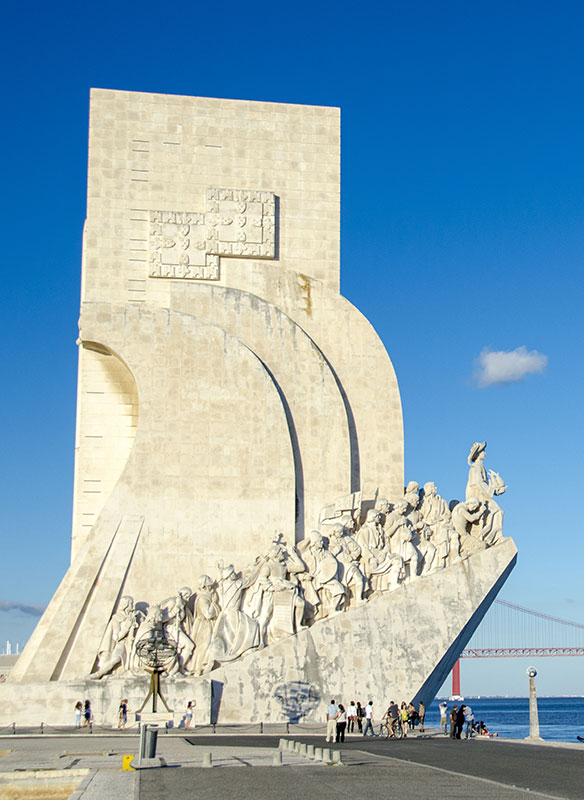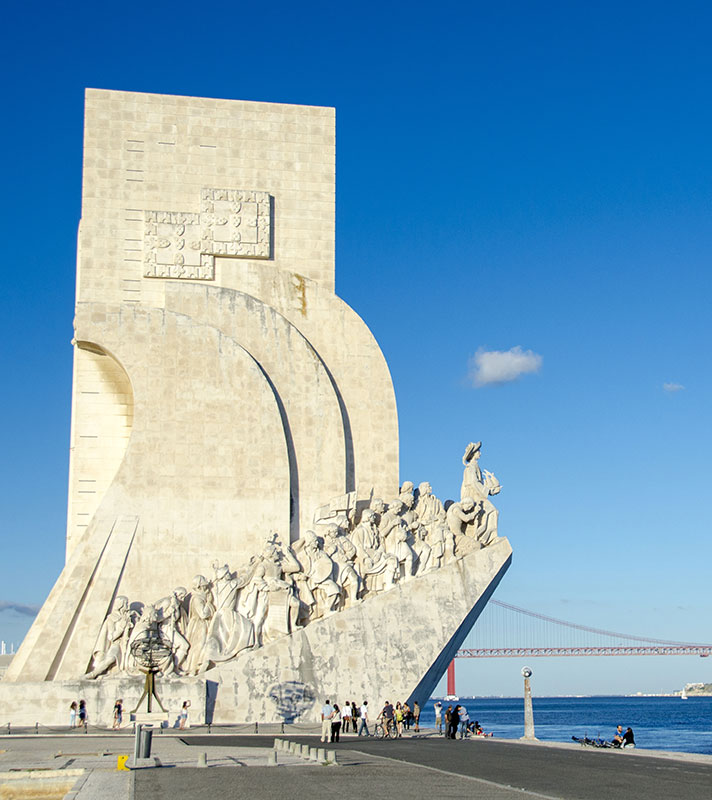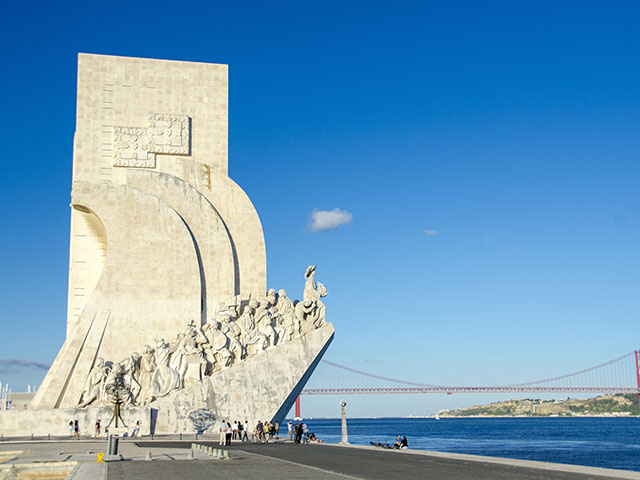 Touring Southern Spain, Portugal & Gibraltar
• S2322
Save to favourites
Liverpool
Borealis
Sun 22 Oct 2023
10 nights
Visit destinations renowned for their historic connections to navigation and exploration
Uncover the influences of Columbus in Cádiz, and take in Lisbon's maritime monuments
Learn of La Coruña's seafaring heritage, plus visit Malaga and Gibraltar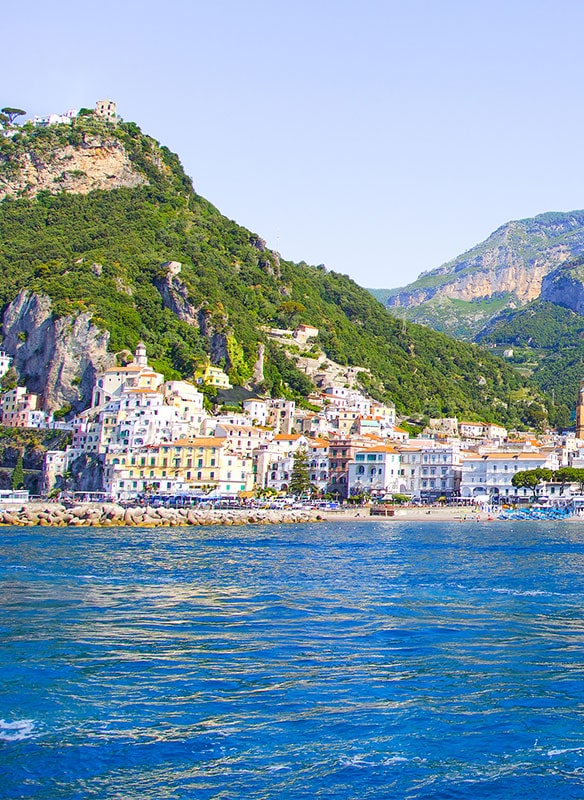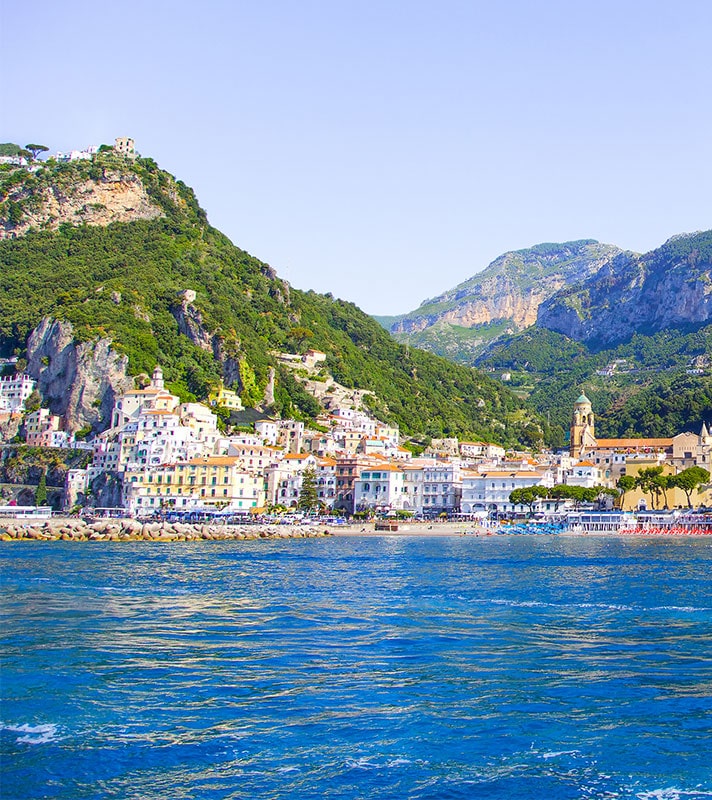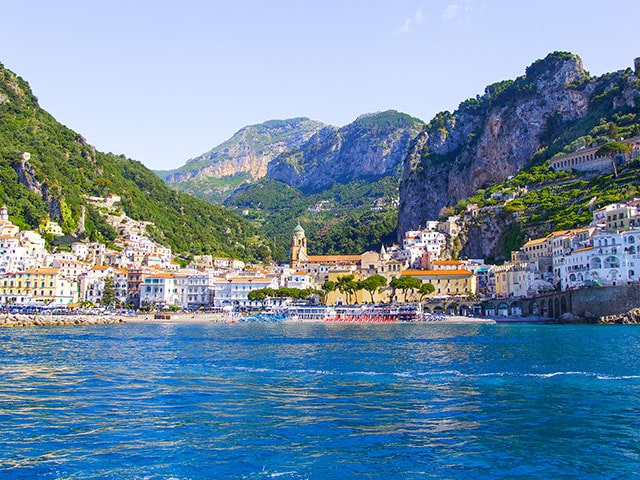 Colourful & Cosmopolitan Mediterranean with the Amalfi Coast
• T2410
Save to favourites
Liverpool
Bolette
Wed 08 May 2024
17 nights
Enjoy views of the picturesque Amalfi Coast from the decks of Bolette
From Salerno, delve into Roman history in Cartagena and Pompeii
Tour from Sorrento to the active volcano of Mount Vesuvius
Sign up for our latest offers
Be the first to hear about our latest cruise deals by signing up to receive our emails.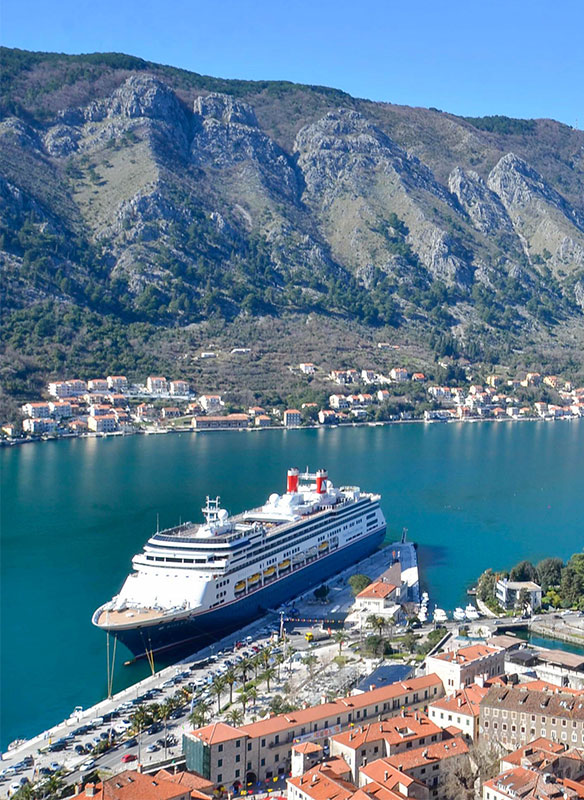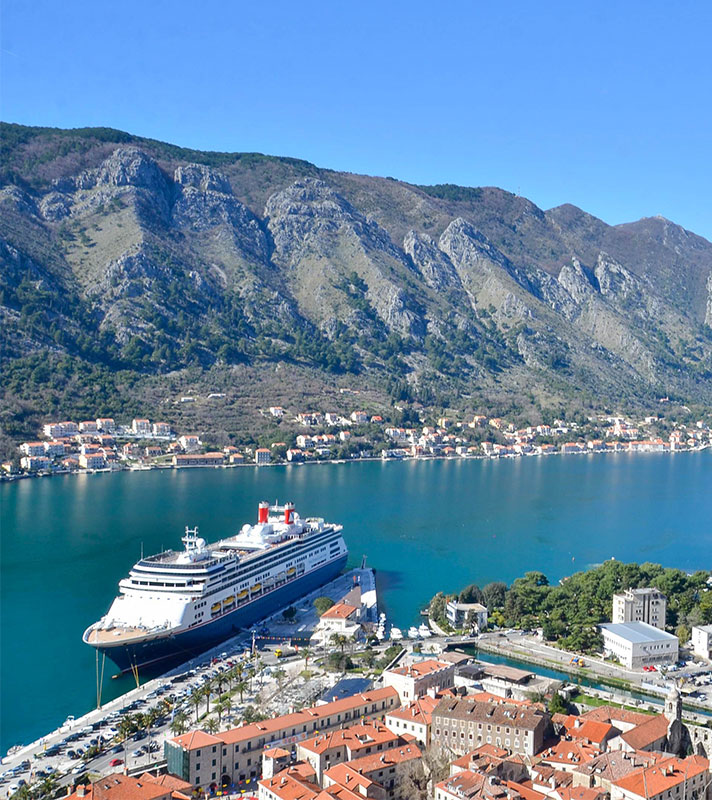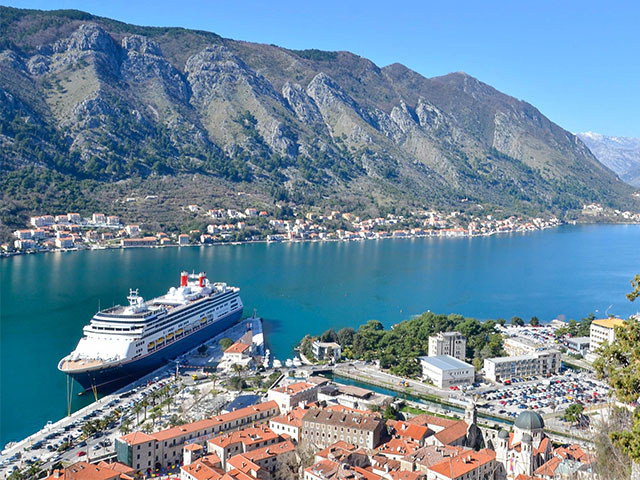 Cultural Adriatic Discovery
• S2412
Save to favourites
Southampton
Borealis
Thu 30 May 2024
20 nights
Explore Roman sites with an archaeologist
Marvel at waterfalls in Croatia's Krka National Park
Cruise the fjord-like waters of the Bay of Kotor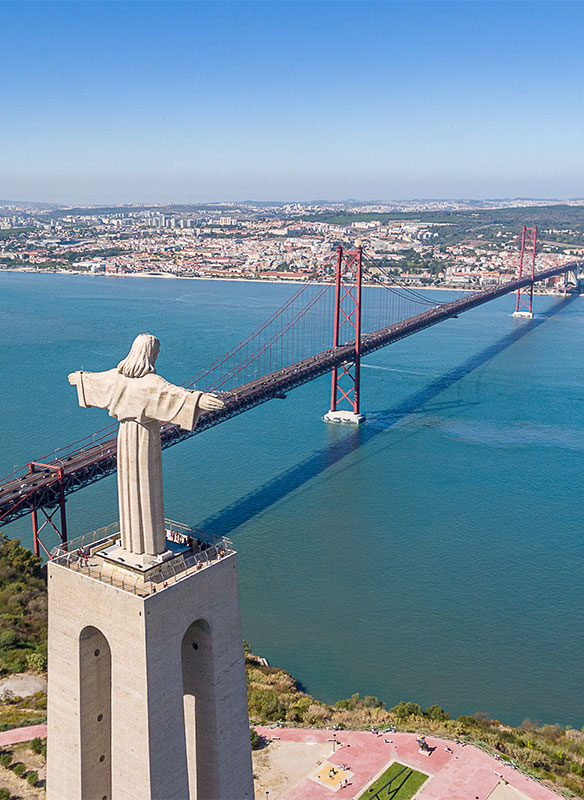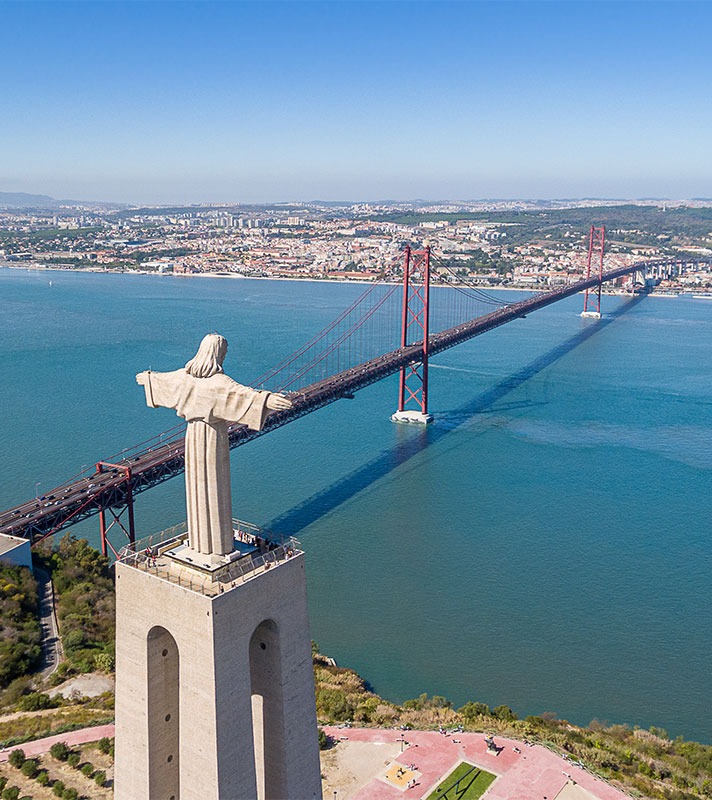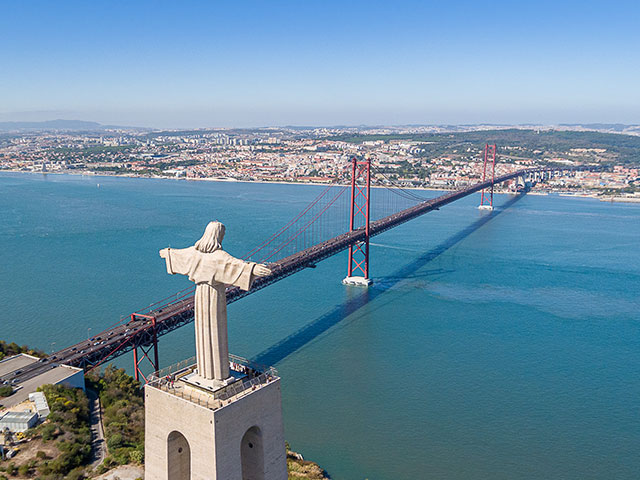 Spain, Portugal & the Spectacular Bird Migration
• T2420
Save to favourites
Liverpool
Bolette
Sun 01 Sep 2024
11 nights
See the large number of birds migrating across the Strait of Gibraltar
Encounter the Barbary Apes on the Rock of Gibraltar
Delve into maritime history in Spain and Portugal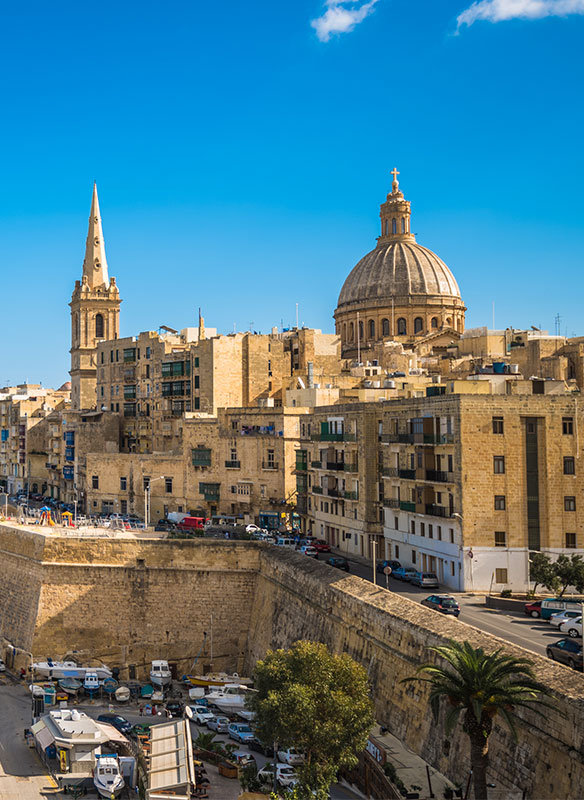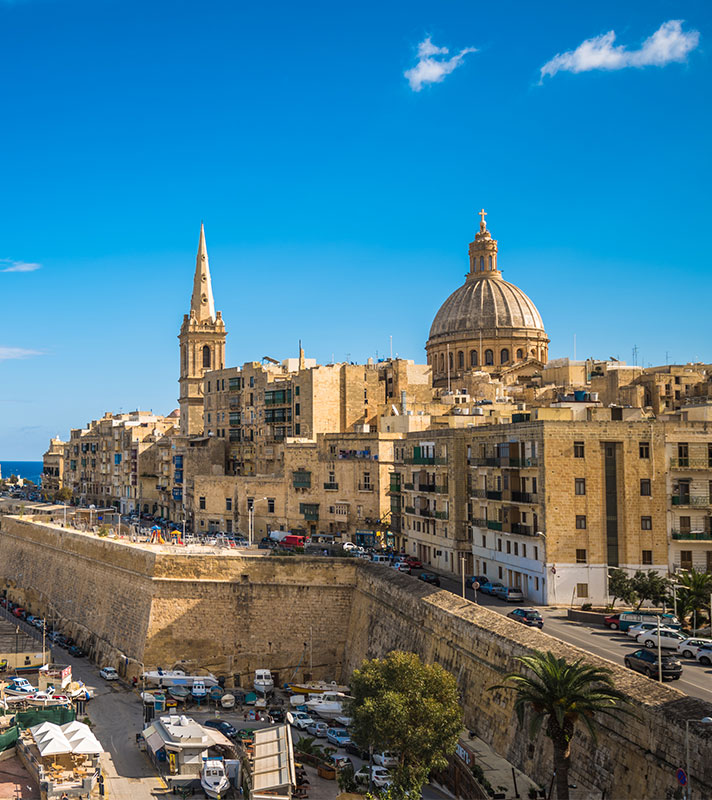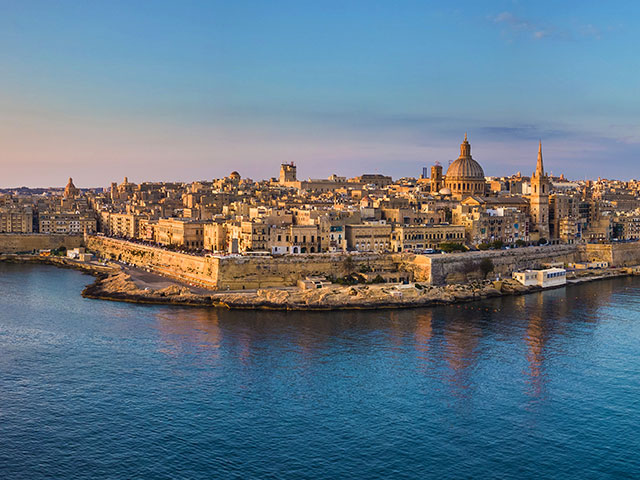 Exploring the Islands of the Mediterranean
• L2429
Save to favourites
Newcastle
Balmoral
Sat 14 Sep 2024
19 nights
Visit Valletta and Mahón, known for their impressive fortifications
Look for birds migrating south from Gibraltar, and meet the macaques
Delive into thousands of years of history in Cartagena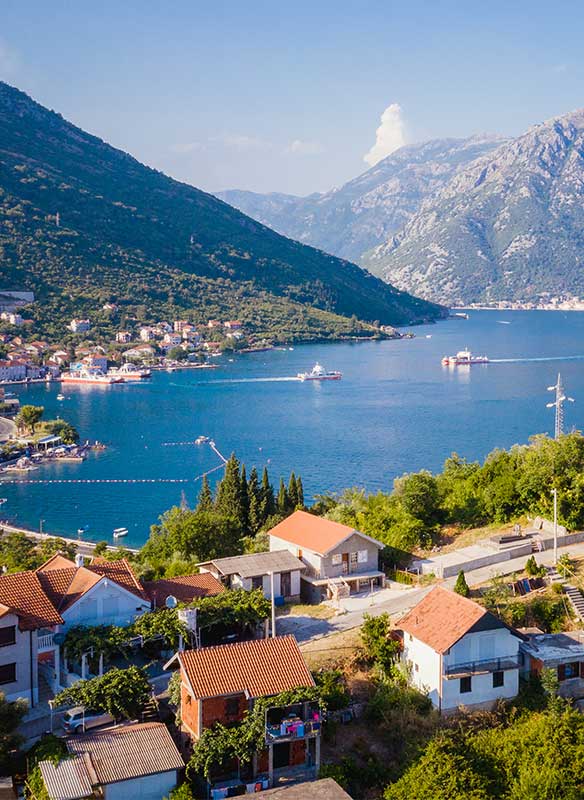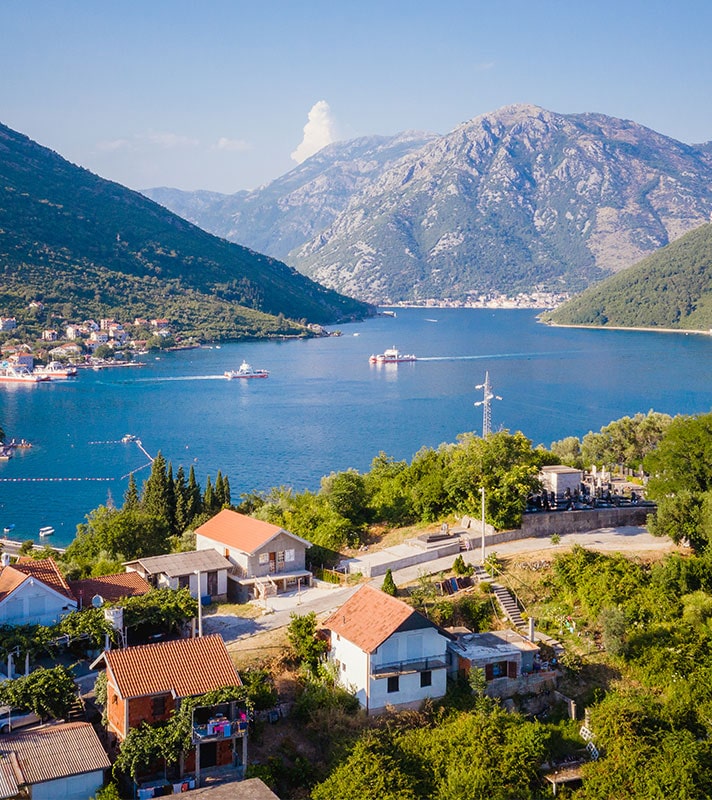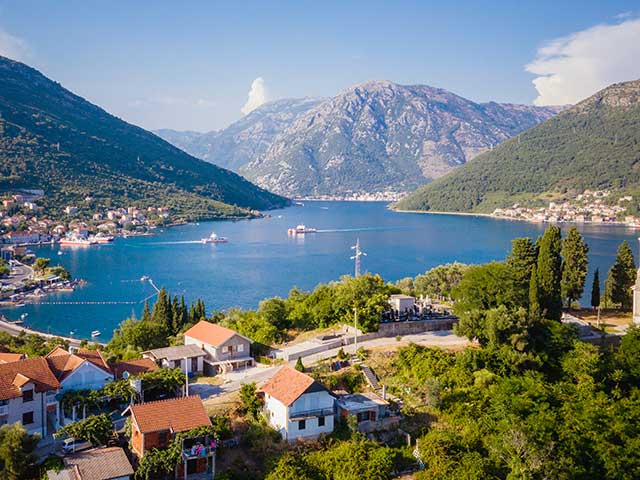 Exploring the Colourful Adriatic
• T2423
Save to favourites
Liverpool
Bolette
Mon 30 Sep 2024
20 nights
Enjoy two days in Croatia and explore Diocletian's Palace
Cruise along the fjord-like Bay of Kotor aboard Bolette
Visit Sicily, home to the still active volcano Mount Etna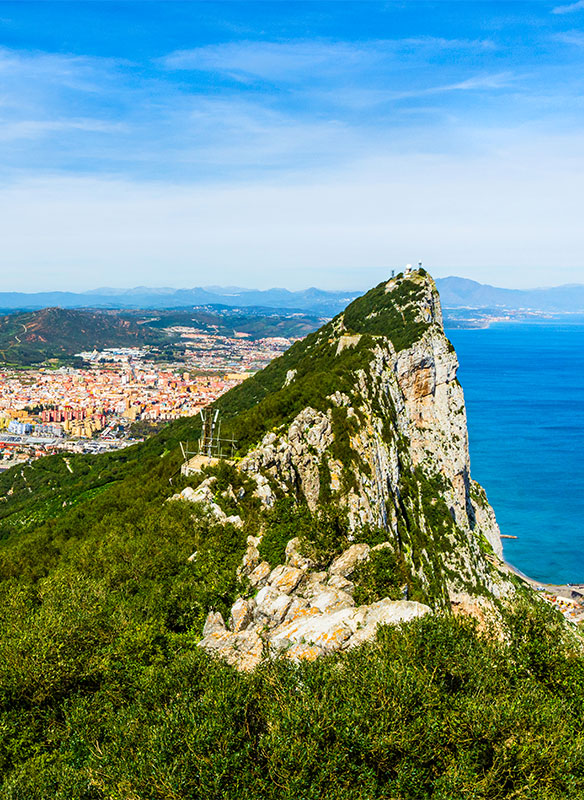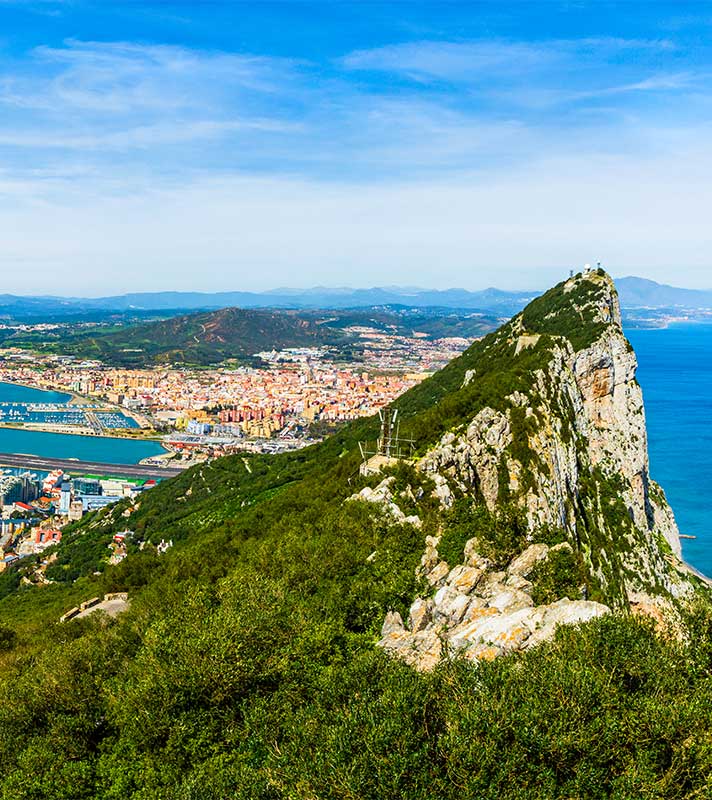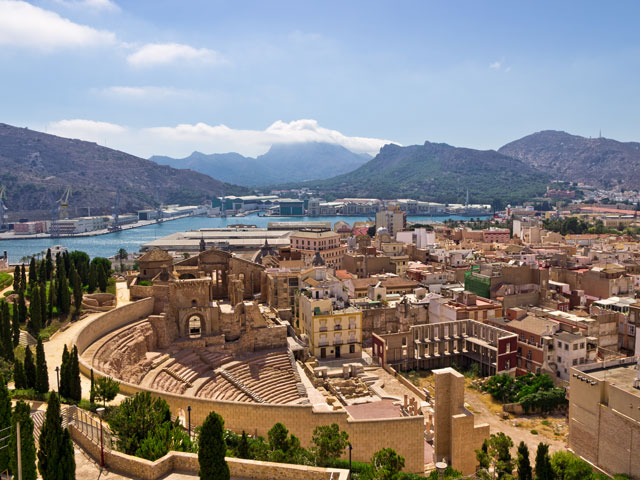 Discovering Spain and North Africa
• L2501
Save to favourites
Southampton
Balmoral
Sun 05 Jan 2025
13 nights
Delve into thousands of years of history in Cartagena
See impressive mosques and explore bustling souks in Tangier
See caves used in World War II as Balmoral cruises past Gibraltar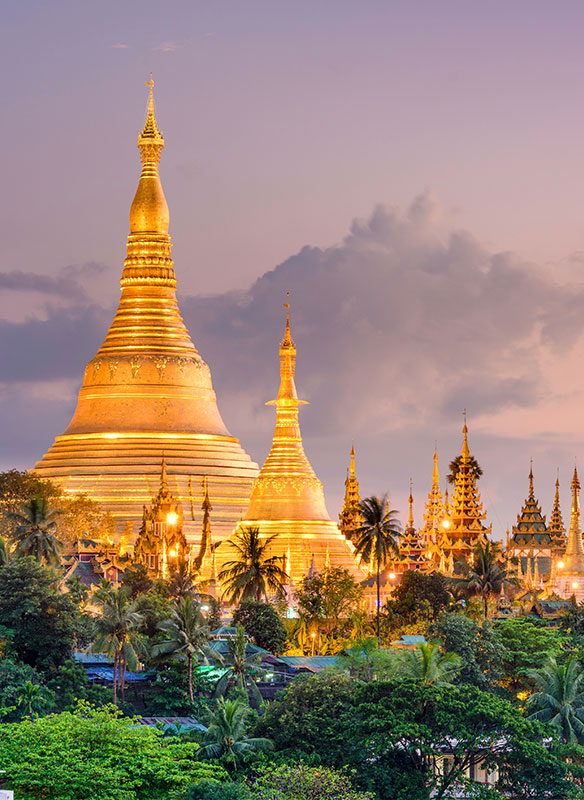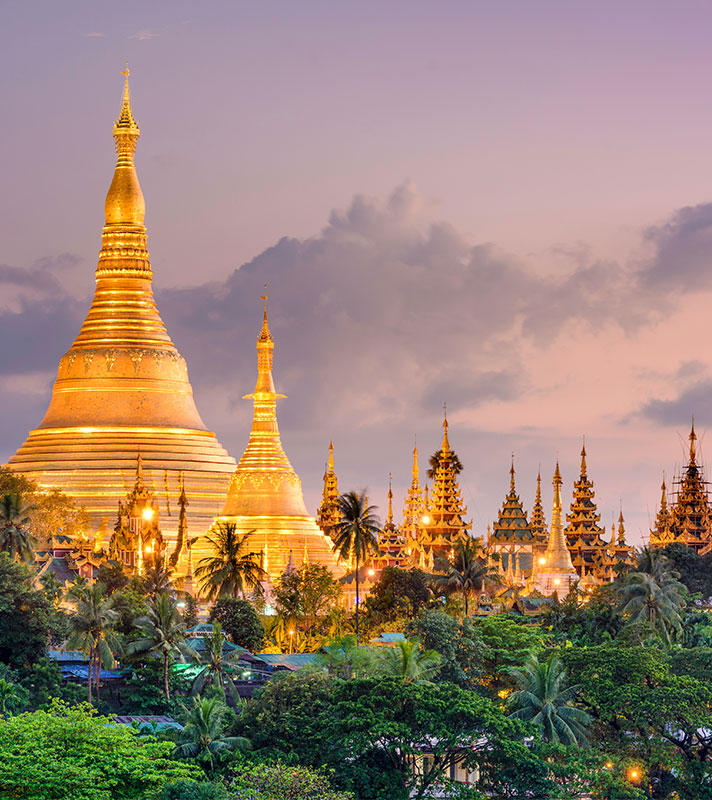 Discovering Asia with the Holi Festival
• L2502
Save to favourites
Southampton
Balmoral
Sat 18 Jan 2025
82 nights
Experience the colourful Holi Festival in Mumbai
Visit Siem Reap, Angkor Wat and the Shwedagon Pagoda
See endangered elephants in Sri Lanka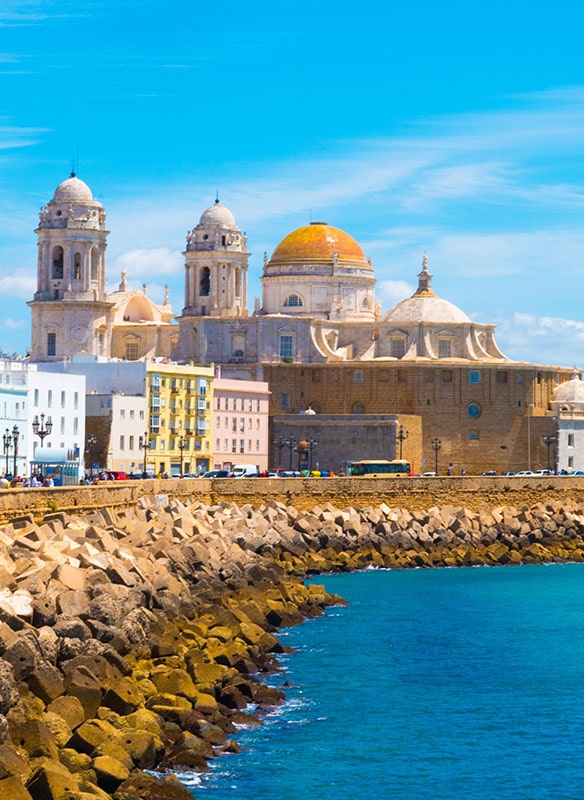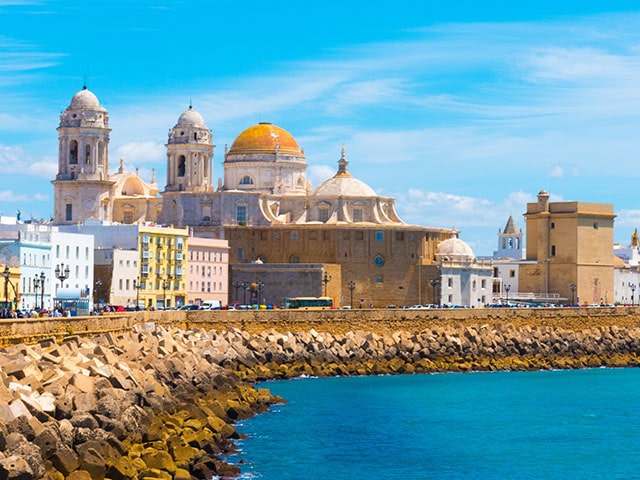 Discovering Spain & Morocco
• S2503
Save to favourites
Portsmouth
Borealis
Sat 15 Feb 2025
12 nights
See the Belém Tower in Lisbon as Borealis sails past
Bake pastéis de nata with a local pastry chef in Lisbon
Sample tapas and learn flamenco in Cádiz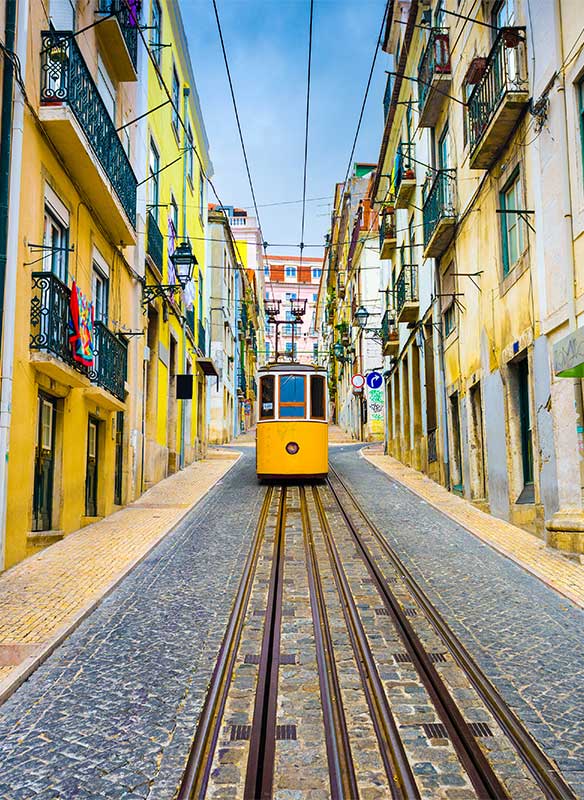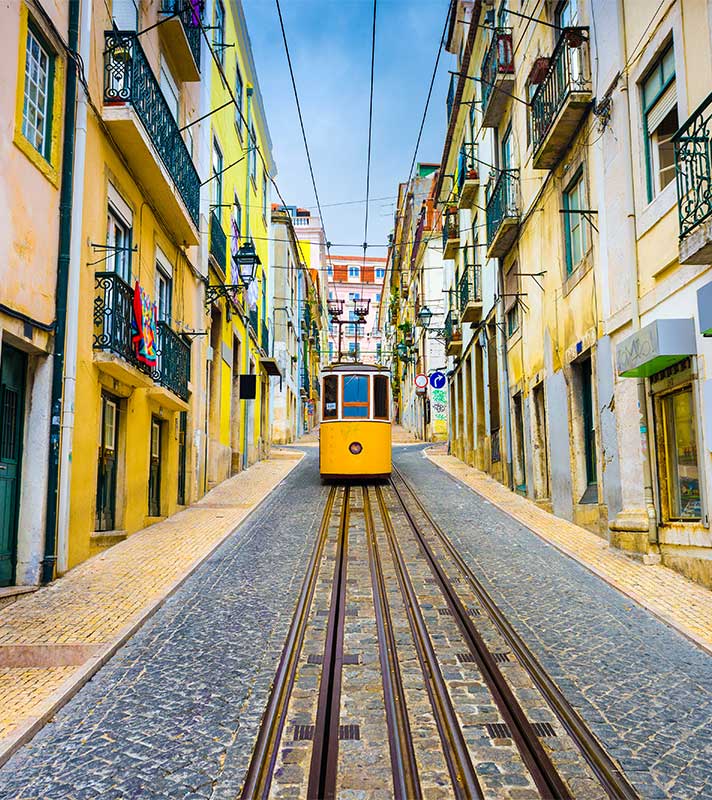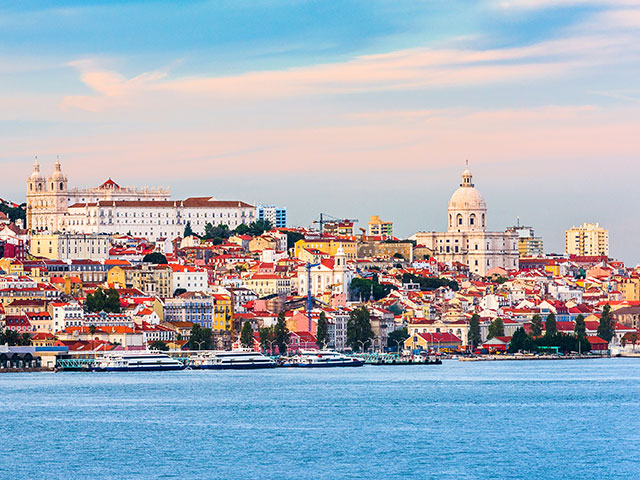 Maritime Traditions of Spain, Portugal & Gibraltar
• S2508
Save to favourites
Newcastle
Borealis
Fri 04 Apr 2025
13 nights
Join a flamenco lesson with a local bailaora in Cádiz
View historic sites from Borealis such as the Belém Tower
Explore the tunnels carved into the Rock of Gibraltar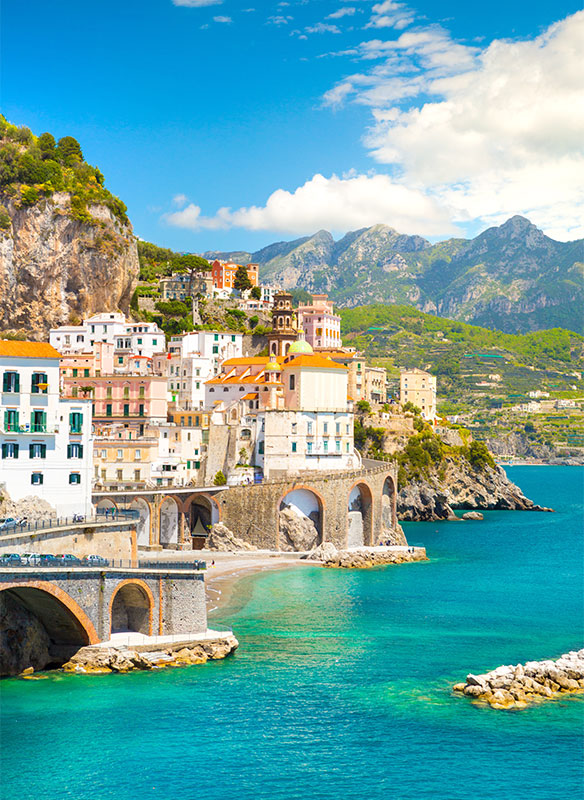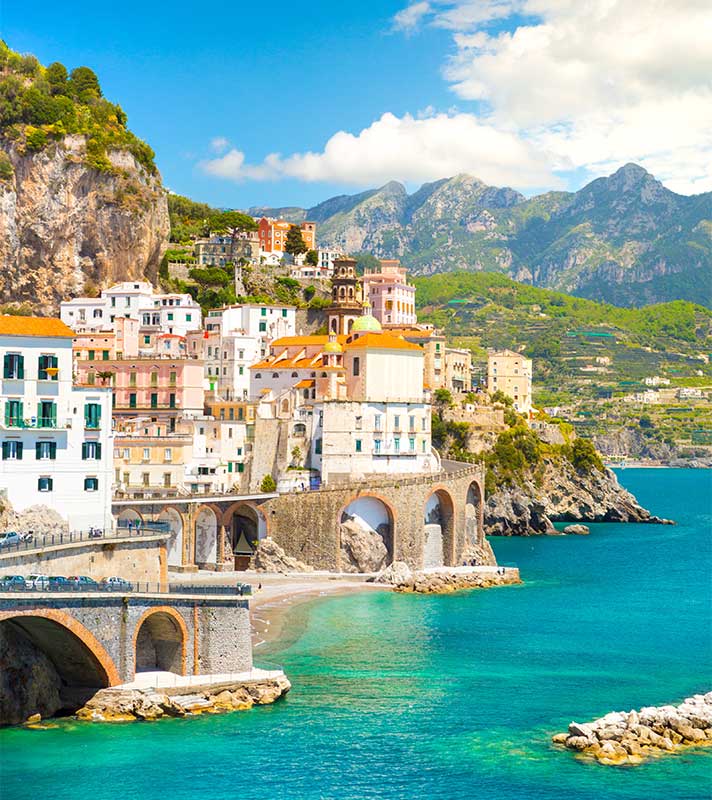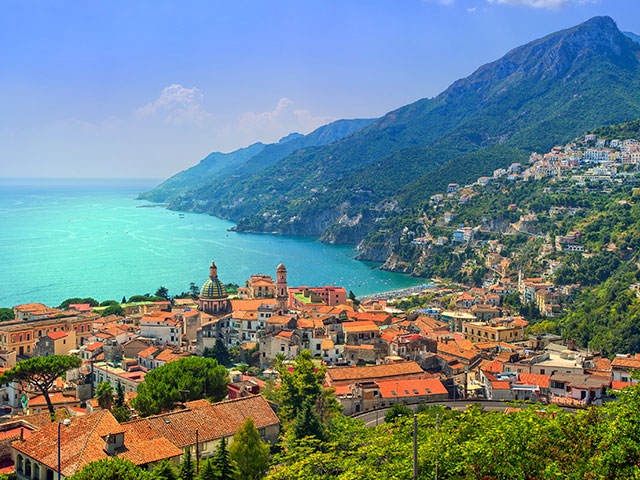 Colourful & Cosmopolitan Mediterranean with the Amalfi Coast
• T2509
Save to favourites
Liverpool
Bolette
Wed 07 May 2025
17 nights
Sail past Cape Bernat, timed to see the Ibizan sunset
Explore the picturesque Amafi Coast
Tour to Mount Vesuvius from Salerno