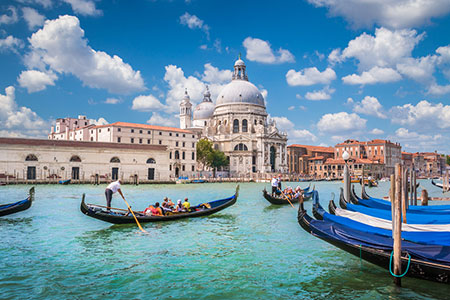 Lying between the Italian and Balkan peninsulas, the Adriatic boasts some of the most beautiful coastlines in the world, filled with idyllic beaches, charming villages, historic towns and fantastic hospitality. [ReadMoreMob]
The Adriatic has been of huge importance in the historical development of Europe, and there is striking contrast between its shores. From Italy to Slovenia the coast is relatively straight and continuous, whereas the coast from Croatia to Montenegro is a sea of intricate islands and inlets. Along its length, the Adriatic's intense greens of its looming mountains and the sparkling deep blues of its reflective waters make it a dazzling region to visit.
From the beautifully ornamented gothic palaces and marble streets of Split through to the spectacular beaches and lagoons of Hvar, the 'Queen of the Croatian Dalmatian Islands', a voyage through the Adriatic strikes the perfect balance between relaxation and culture. [ReadMoreDesk]
Dubrovnik, Croatia's most popular destination and gateway to the southernmost islands of the Croatian Adriatic, as well as the famed romantic city of Venice, with its iconic canals and waterways, are must-visit destinations. For lovers of history and nature, the ancient city of Kotor awaits with its ancient buildings and unique ecology.
A cruise across the Adriatic is an extraordinary experience. With every destination there is a new port of call to discover, a hidden cove with crystal blue waters to dive into, a snapshot of ancient history that will amaze and a rich, cultural diversity that inspires every visitor.