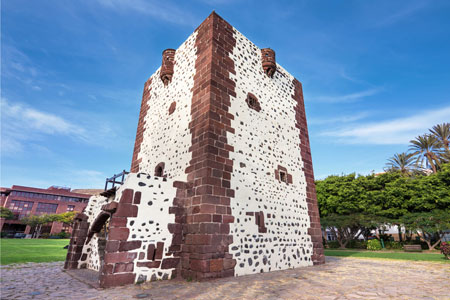 San Sebastian is the beautiful capital of La Gomera, one of the smaller, lesser-known islands in the Canaries. A lively, vibrant city, San Sebastian offers much to enjoy including pristine beaches, perfectly-preserved historic buildings and natural parks of jaw-dropping beauty.
Also known as 'Isla Colombina' because of its historic links to Christopher Columbus – the great explorer called at La Gomera on his way to America. Many of San Sebastian's buildings and monuments are linked to him, including the Casa de la Agunada and the Casa de Colon where, according to legend, Columbus stayed during his time on the island.
The 15th century Torre del Conde military tower and Ermita de San Sebastian Church, which dates back to the 16th century, are easily accessible highlights. The Church of the Assumption has a mural depicting an 18th-century battle, while La Gomera Archaeological Museum traces the local culture through artefacts and scale models. [ReadMore]
The city's beaches are typically Canarian and benefit from a fantastic warm climate almost all-year round, soft sands and crystal clear waters. Playa de La Cueva – often referred to as La Gomera's best beach, is a great place to relax.
Northwest of the city lies the Parque Natural de Majona, a beautiful natural park smothered with rolling valleys, stunning flora and dry Fayal-Heath, creates an incredible landscape that's a joy to explore.