Read More
Latest Coronavirus information for this port
The Canary Islands operate similar Covid rules to the UK. However, guests should follow Fred. Olsen protocols and wear masks on public transport and in crowded areas, and sanitise hands were it is provided.
Updated: 15/10/21 at 15:30
With its feel of mainland-Spain, spiced up with an eclectic mix of Asian and African cultures, Las Palmas is one of the Canary Island's most popular destinations, attracting sun-seekers who come to relax on its golden-sand beaches and soak up the gorgeous, year-round climate of Gran Canaria.
Founded over 500 years ago, Las Palmas is the largest city in the Canary Islands, and has three gorgeous beaches, including Playa de las Canteras, regarded as one of the world's best beaches, to enjoy.[ReadMoreMob]
Vegueta, the oldest quarter, is both atmospheric and fashionable, with extensive historical architecture plus a fine selection of boutiques and smart bars. At its centre stand the twin towers of Santa Ana Cathedral; started in 1500 but still unfinished, the cathedral has a unique mix of Renaissance, Gothic and Neoclassical styles in its construction. In Plaza Santa Ana, bronze statues of dogs – the Romans named the islands after legendary canines – stand guard over the 17th-century Palacio Regental, the Town Hall and the Bishop's Palace.
The sweet arc of Playa de las Canteras at the town's other end offers the tantalising possibility of taking a dip between sightseeing and shopping. The bewildering maze of streets behind the beach hides many fine restaurants serving an array of wonderful Canarian cuisine.
Top Experiences
Sand Dunes at Maspalomas
This iconic 400-hectare stretch of dunes is part of a beautiful low coastline of sandy beaches and shallow waters. Despite the desert-like climate, rare plants can thrive, alongside lizards and rabbits. The dunes have been protected for over 100 years.
Pine forests
The Canary Island pine uses its needles to condense moisture from the air (which falls as rain), allowing it to grow high in the mountains of Gran Canaria. The needles also protect the trees from fires by burning quickly before heat damages the growing buds.
Canary Wrinkly Potatoes with Mojo
Papas arrugadas (Canarian wrinkly potatoes) is an authentic Canarian potato dish, typically served with a chili pepper and garlic sauce called 'mojo rojo'. Boiling the potatoes in salt water creates the shrivelled, 'wrinkly' effect.
Cruises to Las Palmas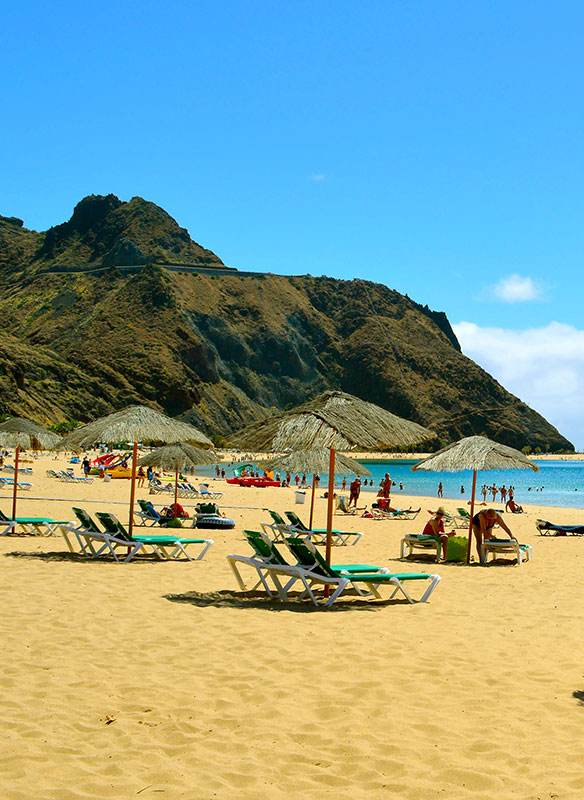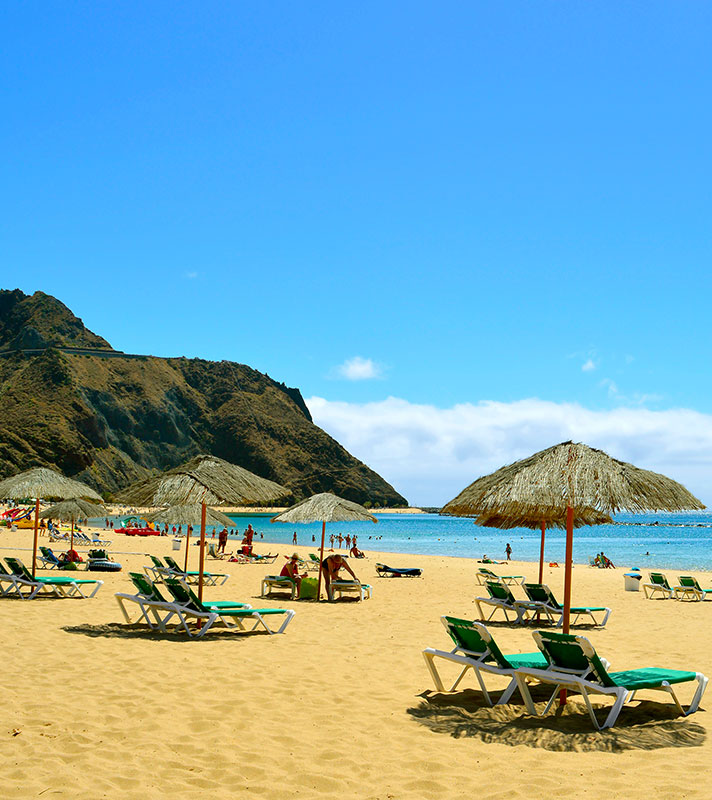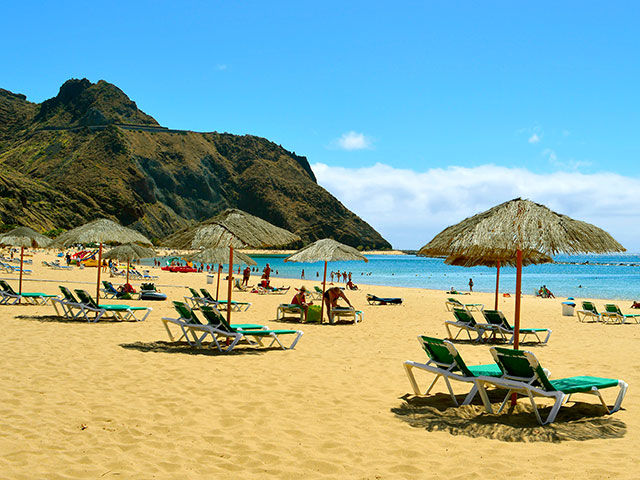 Discovering The Canary Islands
• T2128
Southampton
Bolette
Sat 20 Nov 2021
12 nights
Escape to the Canaries for early winter warmth
Relax on the sands of gorgeous beaches
Discover volcanic landscapes and natural wonders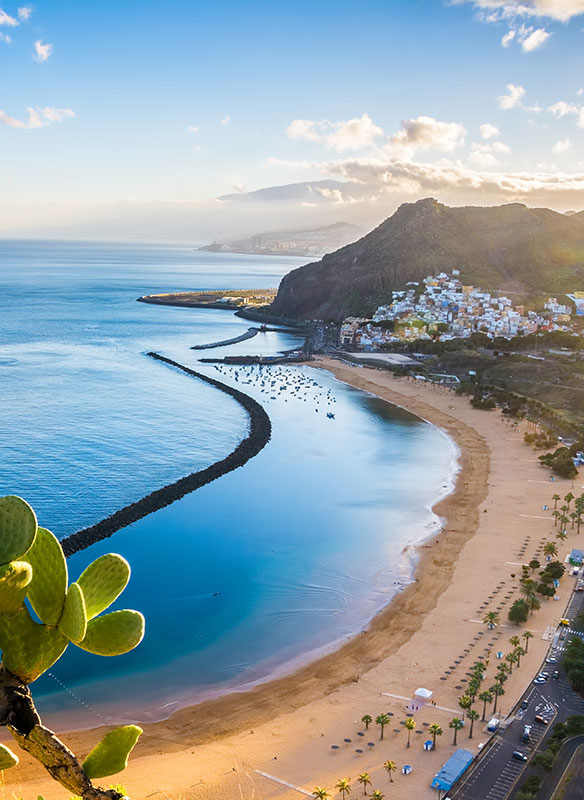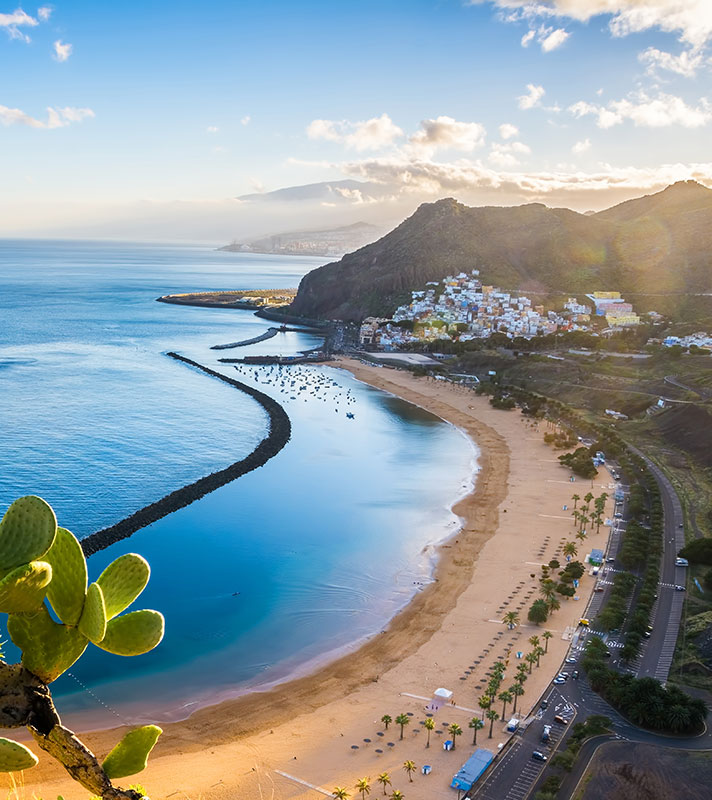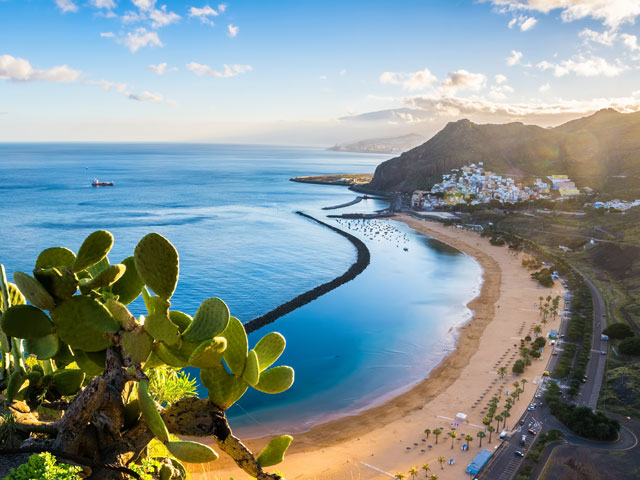 Landscapes of the Canary Islands
• T2129
Southampton
Bolette
Mon 06 Dec 2021
14 nights
A pre-Christmas getaway packed with sunshine
A chance to see the Geminid Meteor Shower
You could also see Mount Teide in Tenerife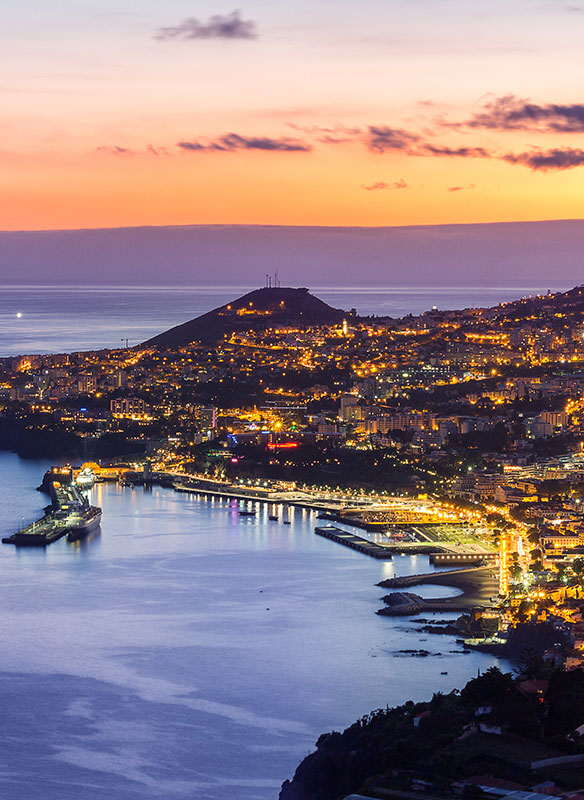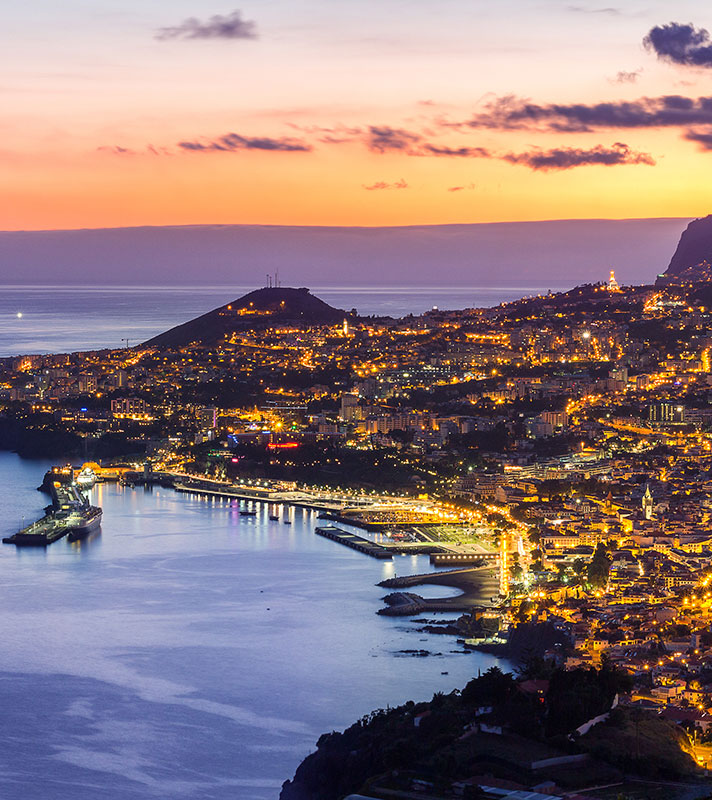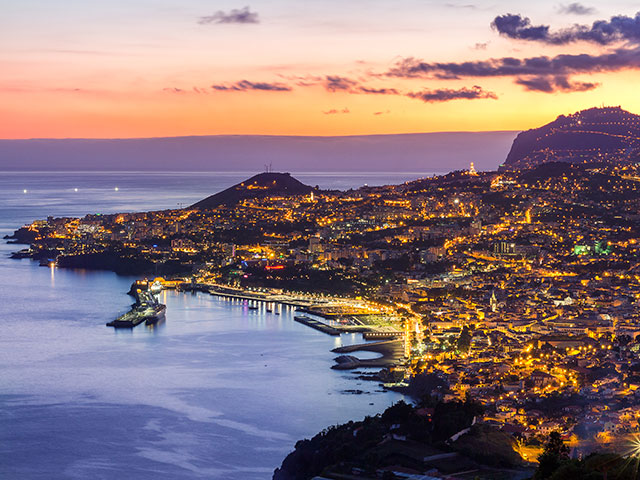 Canaries Christmas & Fireworks
• T2130
Southampton
Bolette
Mon 20 Dec 2021
15 nights
Escape to sunnier climes for a magical and memorable festive season.

Enjoy Christmas on

Bolette

and Boxing Day in Lanzarote.

See in 2022 watching Madeira's spectacular New Year's fireworks.
Please call our Reservations Team for latest pricing and availability.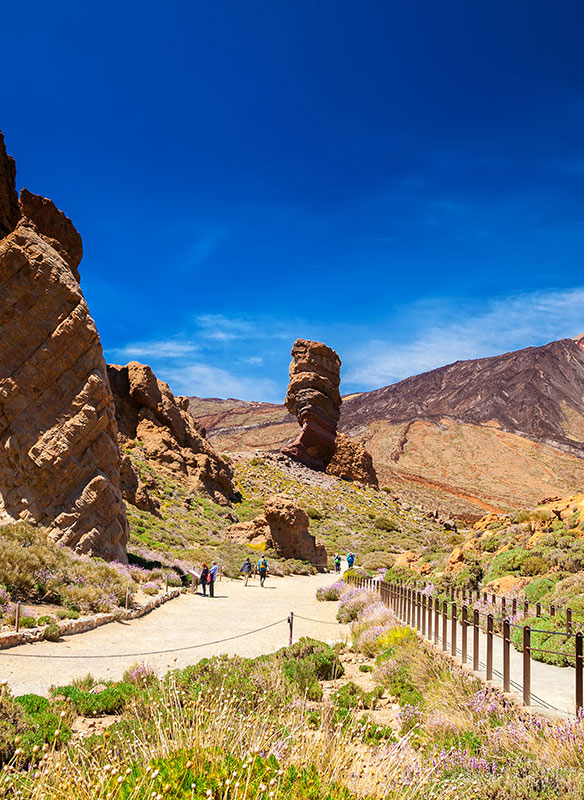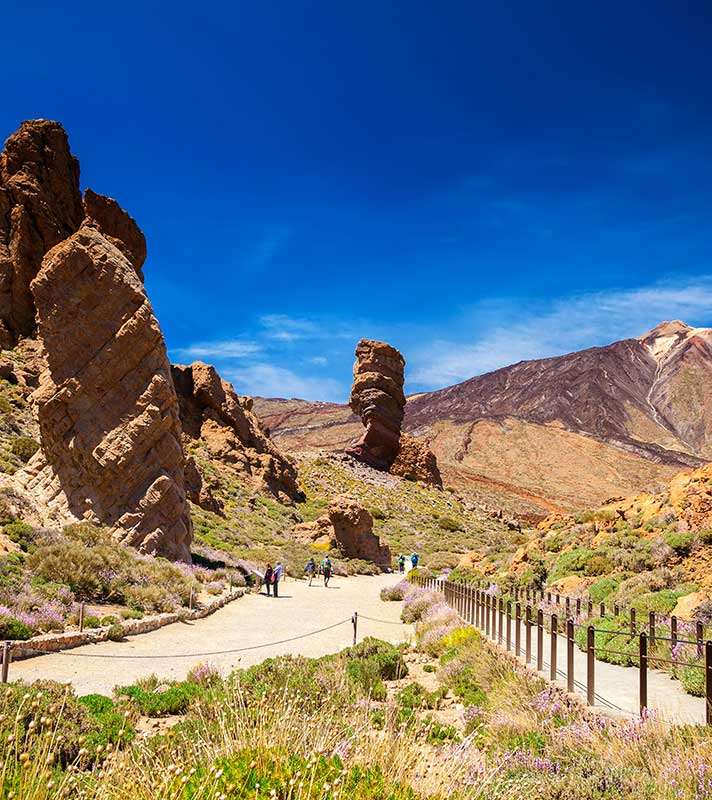 Canary Islands Winter Escape
• S2128
Liverpool
Borealis
Tue 07 Dec 2021
14 nights
Prepare for the festive period on a pre-Christmas getaway
Witness the Geminid Meteor Shower
Explore the volcanic landscapes of La Gomera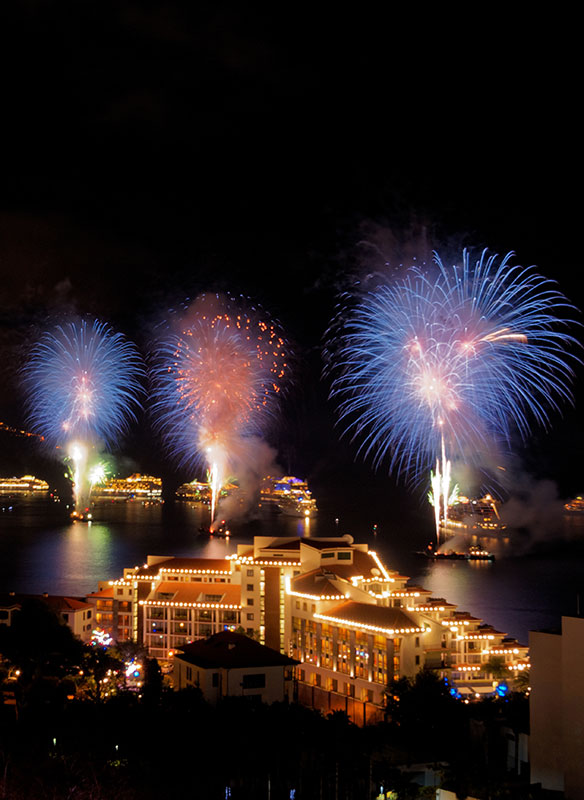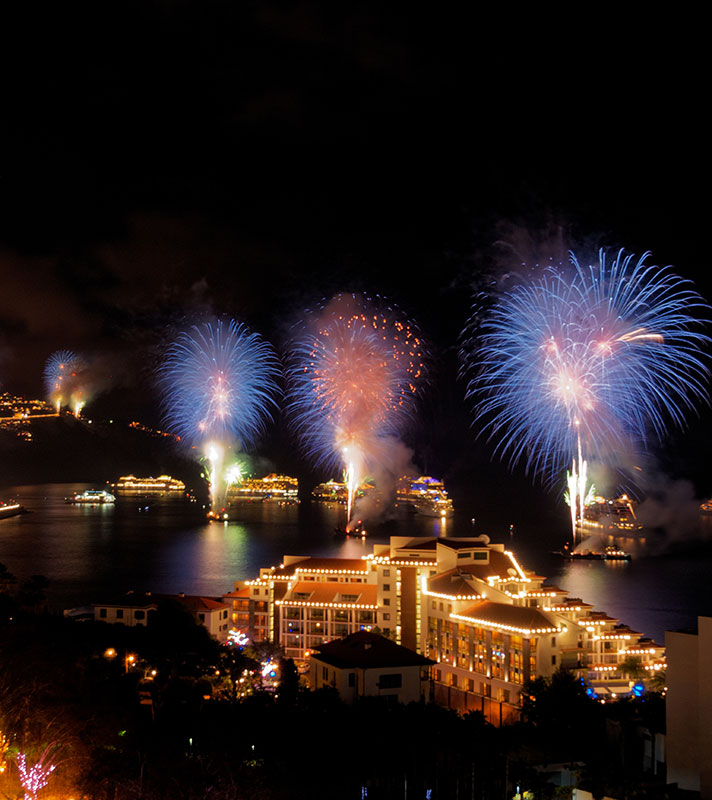 Canaries Christmas & New Year
• S2129
Liverpool
Borealis
Tue 21 Dec 2021
14 nights
Escape to the sun for a magical festive season
Enjoy a feast of fun on board Borealis

Visit Lanzarote, Gran Canaria, La Palma and La Gomera
Please call our Reservations Team for latest pricing and availability.
Christmas Celebrations in the Canaries
• L2234
Portsmouth
Balmoral
Thu 22 Dec 2022
14 nights
Enjoy an unforgettable Christmas at sea
Discover the beaches and landscapes of the Canaries
Celebrate New Year's Eve in style in Tenerife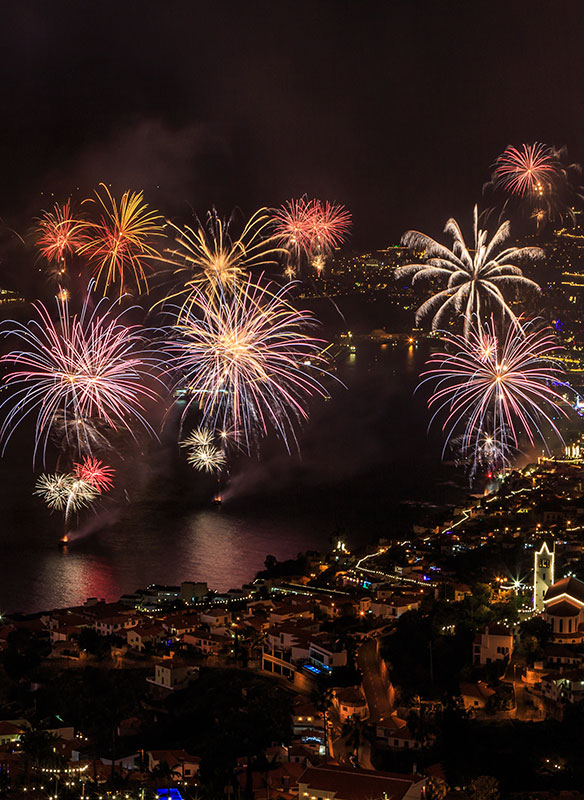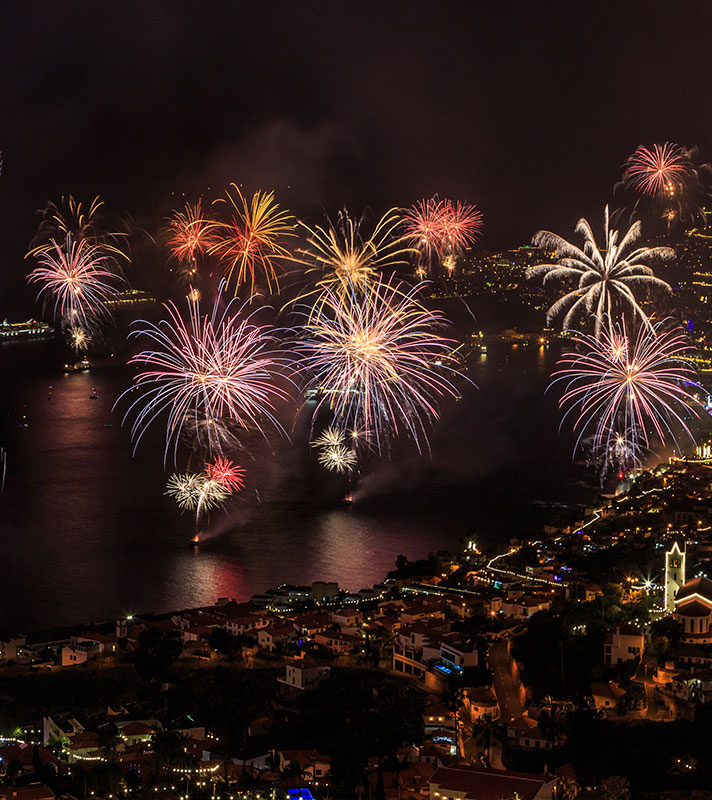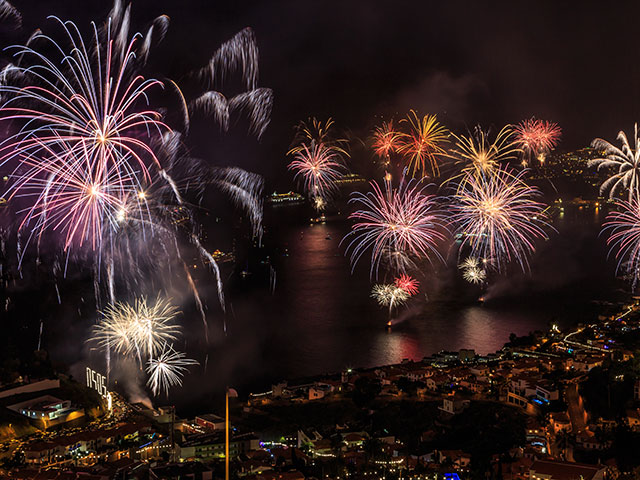 Christmas Celebrations in the Canaries
• S2233
Liverpool
Borealis
Thu 22 Dec 2022
14 nights
Experience Christmas festivities on board
View the spectacular New Year's Eve fireworks in Funchal
Unwind on sandy beaches in the Canaries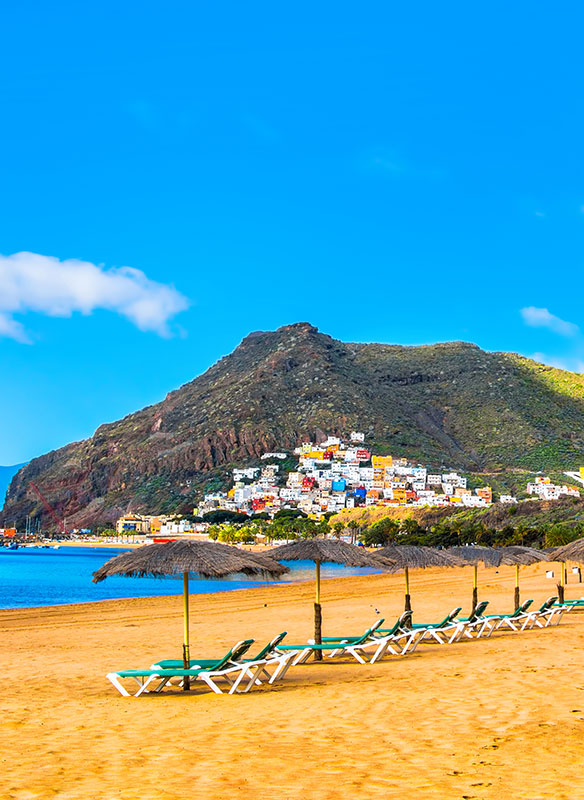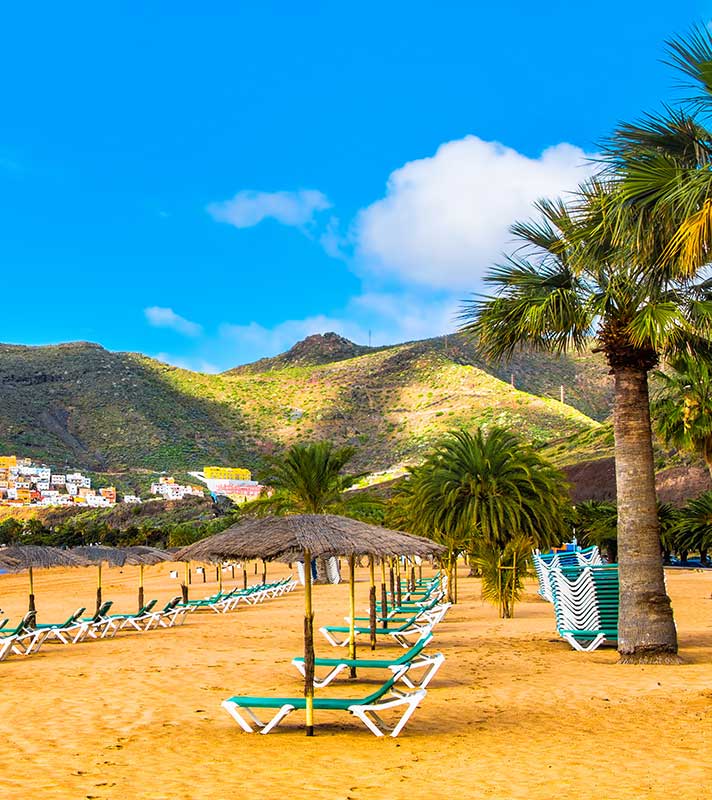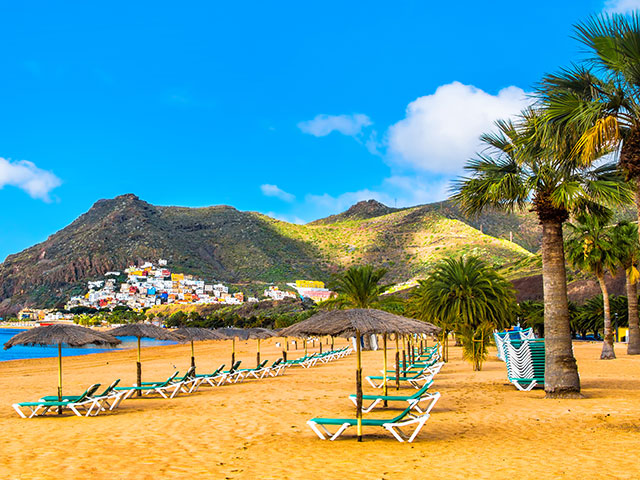 Winter Warmth in the Canaries
• S2302
Liverpool
Borealis
Fri 20 Jan 2023
14 nights
Relax on sandy beaches in Tenerife
Explore the volcanic landscapes on Lanzarote
Visit the Maspalomas sand dunes in Gran Canaria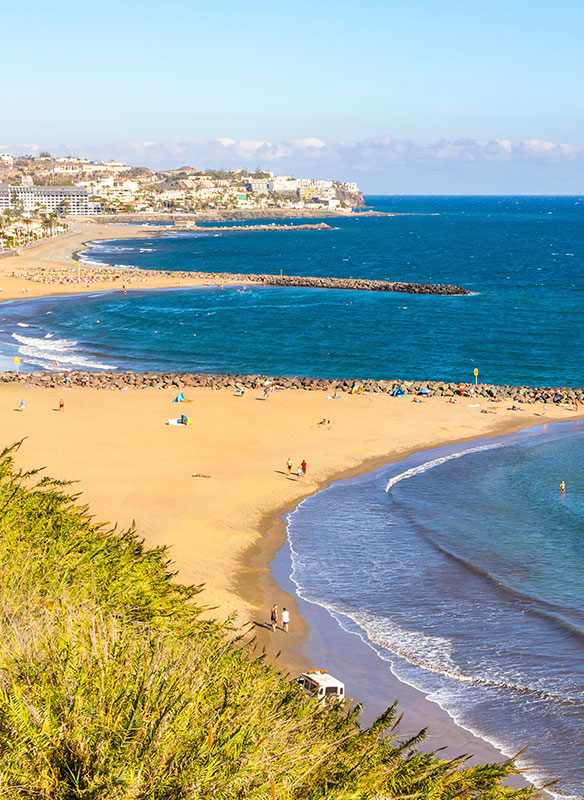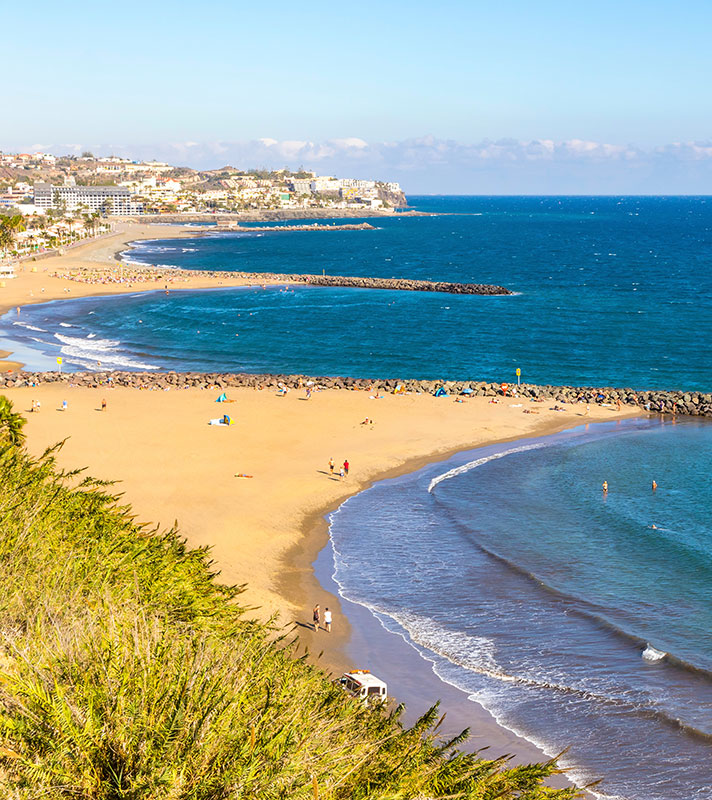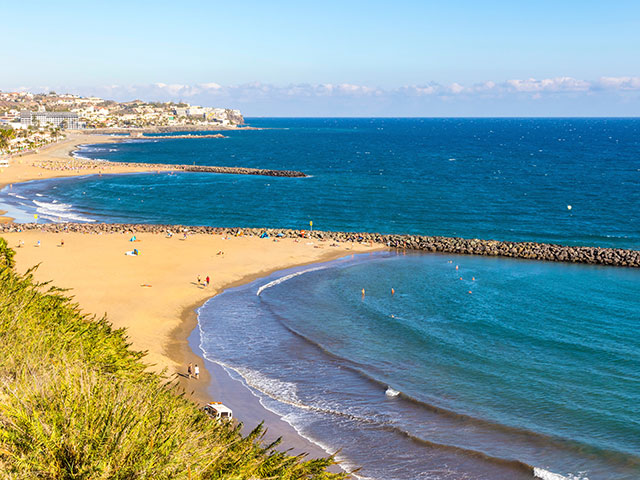 New Year Escape to the Canaries
• T2200
Southampton
Bolette
Tue 04 Jan 2022
14 nights
A sun-kissed Canary Island discovery
Visiting volcanic landscapes and sandy beaches
Chance to take a cable car to Monte Palace Tropical Garden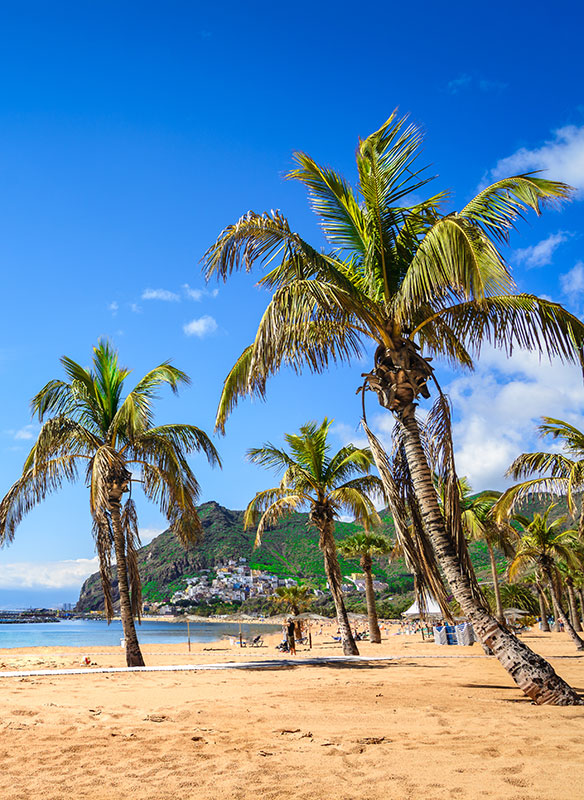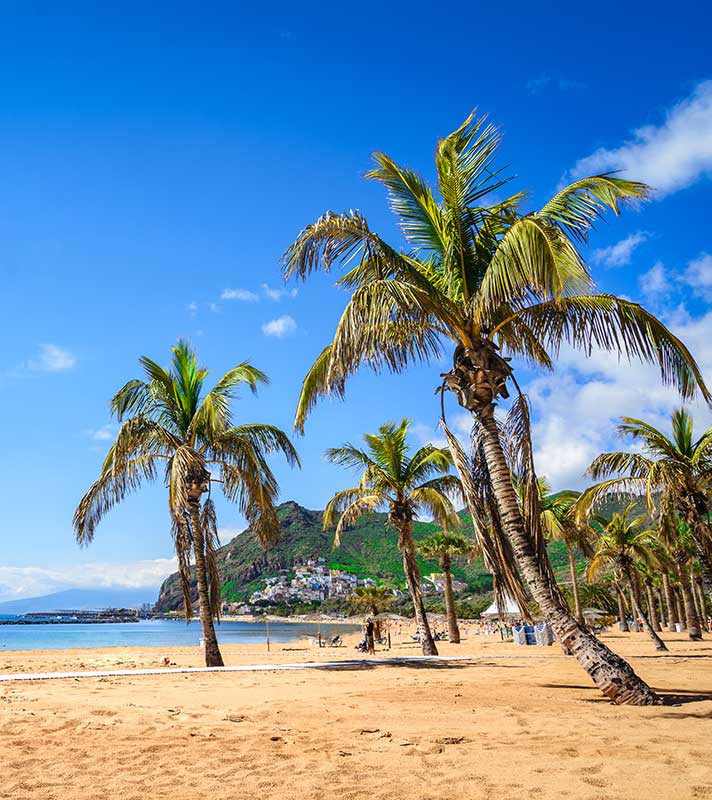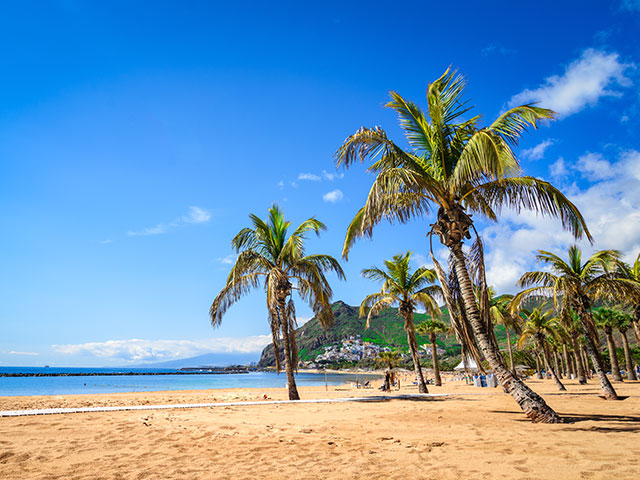 Winter warmth in the Canaries
• T2301
Tilbury
Bolette
Tue 03 Jan 2023
14 nights
Relax on the beaches near Santa Cruz in Tenerife
Ride the cable car in Funchal
Enjoy the Three Kings street parade and Epiphany celebrations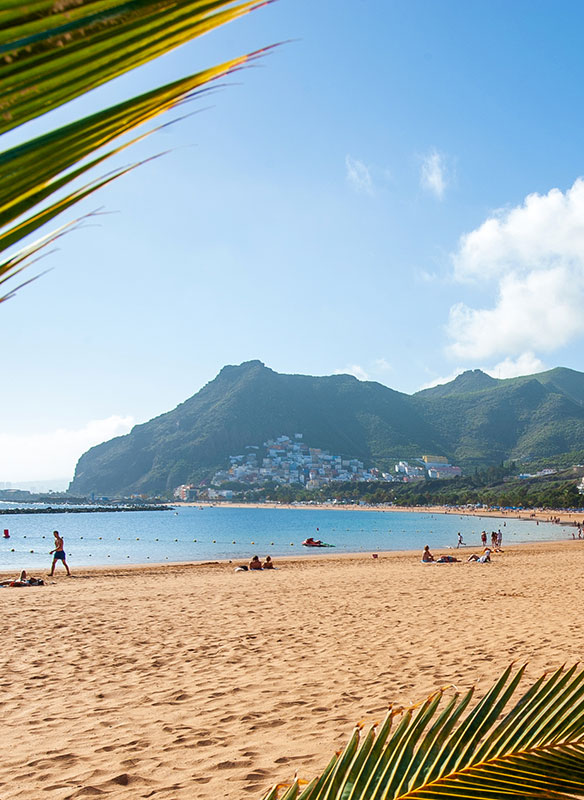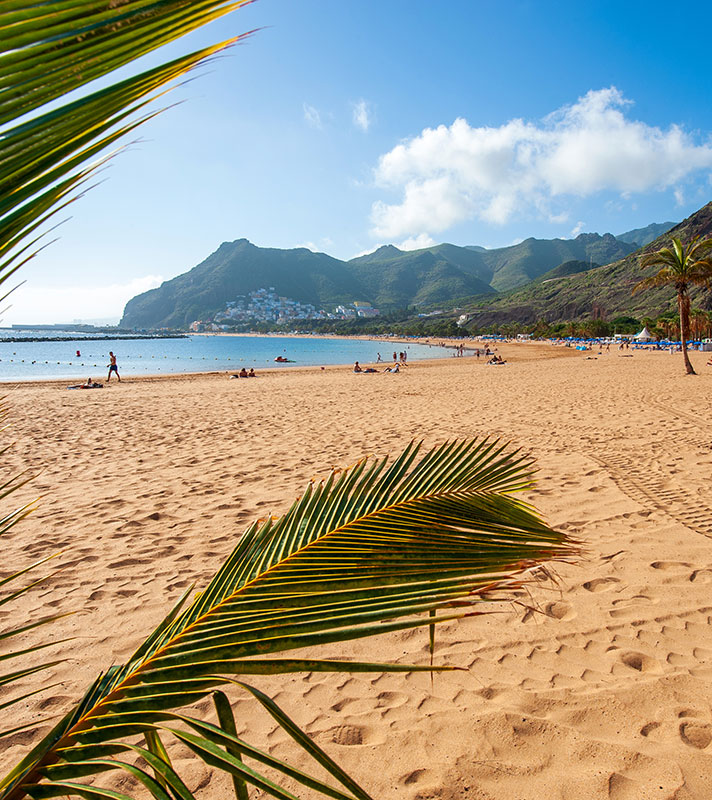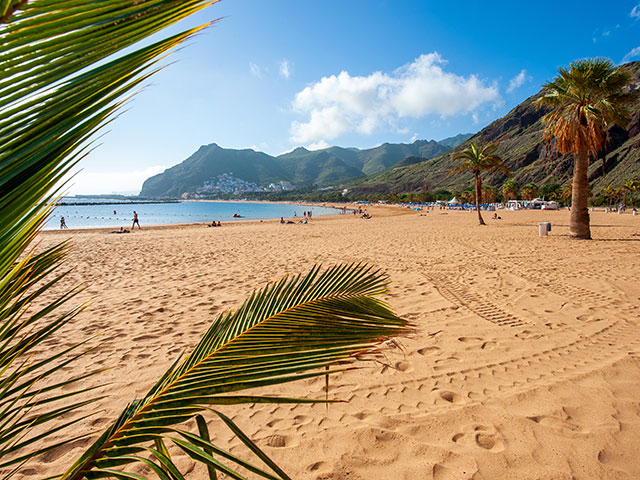 Winter Warmth in the Canaries
• S2205A
Liverpool
Borealis
Sun 27 Feb 2022
14 nights
Celebrate spring with an escape to the Canaries
Relax and unwind in Tenerife's al fresco bars
Uncover lunar-like landscapes of Arrecife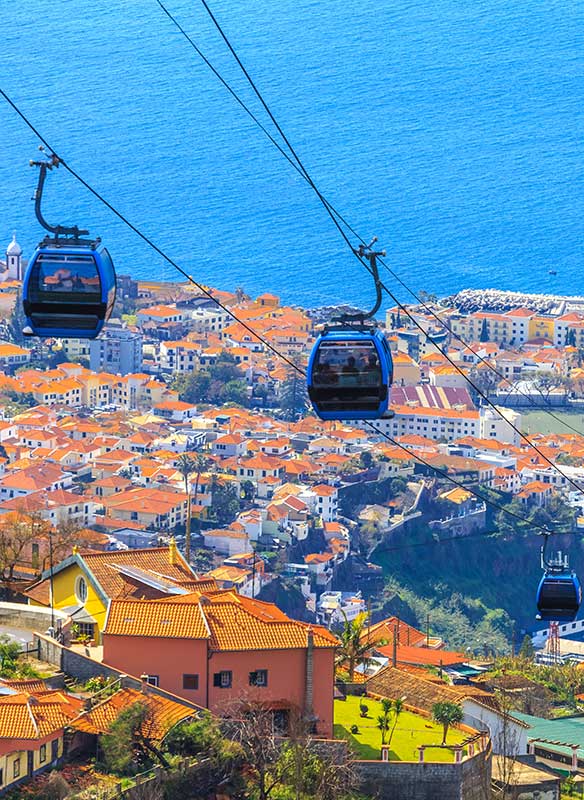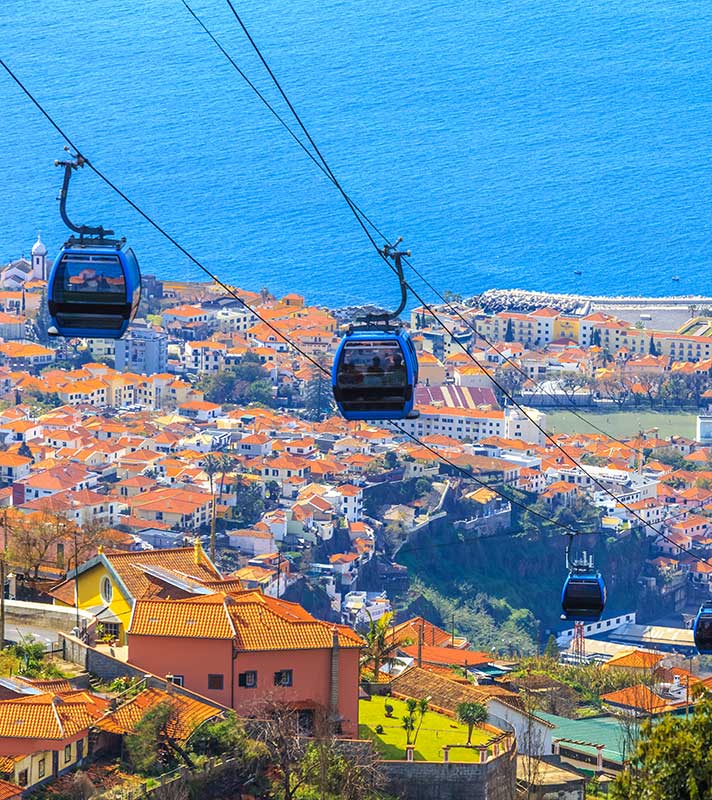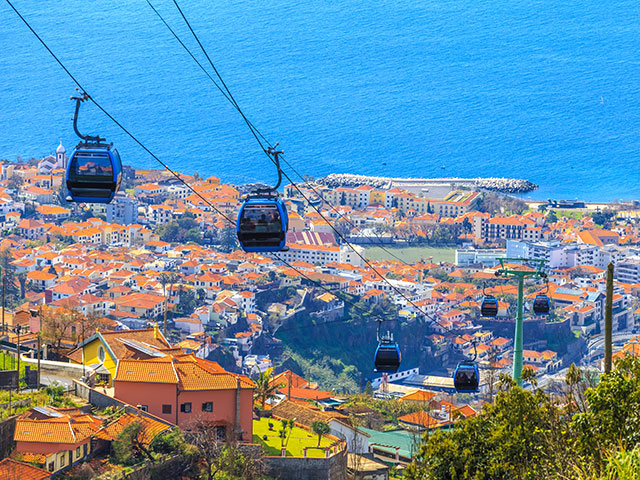 Islands of Cape Verde
• T2230A
Tilbury
Bolette
Fri 02 Dec 2022
19 nights
Experience the spectacular beauty of glorious islands
Enjoy an authentic taste of Cape Verde
Discover volcanic landscapes and natural wonders