Reaching out into the waters of Norway's Western Cape on four, bridge-connected islands, the clean, open, operatic city of Kristiansund, and its stunning harbour, are impossible to ignore. Destroyed in the Second World War, nearly 80% of Kristiansund has been rebuilt since the 1940s. The city is now home to some of Norway's most iconic modern architecture. Reminders of pre-war Kristiansund still remain, notably the city's opera house – the oldest in Norway – which offers around 100 opera performances, an opera festival and an outdoor performance of Donna Bacalao every year.

The local history of Klippfisk (salted cod) can be uncovered at the town's unique museum,[ReadMoreMob] while many visitors opt to travel along the renowned Atlantic Road, one of Norway's most photographed driving roads.

From Kristiansund, a trip to the nearby Grip Island, a prominent fishing settlement in the 15th and 16th centuries, is worth undertaking despite there being no permanent residents now. Exploring the abandoned villages and absorbing the eerie atmosphere of Grip Stave Church – built in 1470, is a must.
Top Experiences
Fishing Industry
Located on four islands at the edge of the Atlantic Ocean, Kristiansund has a rich maritime history, thanks to the klippfish trade that was established in the 1700s. Kristiansund is Norway's klipfish capital. Any menu in the city's restaurants and cafes reveal that this tradition is still very much alive today. The climate of the area is well suited to the production of the local speciality – salted and dried fish (often cod). The city`s speciality is the dish bacalao.
Opera
Kristiansund is often referred to as the 'opera town', and for a good reason. The city offers some 100 opera performances, an opera festival and the outdoor opera performance 'Donna Bacalao' every year.
Atlantic Road
The Atlantic Road is located between the towns of Molde and Kristiansund and is 36 km in length between Kårvågand Bud. Considered one of the most beautiful touring routes in the world,The Guardian ranked it as the world's best road trip, and the Norwegian people have voted the road 'the Construction of the Century'. The Atlantic Road zigzags across bridges and skerries, bringing you right out to the edge of the Atlantic Ocean.
Cruises to Kristiansund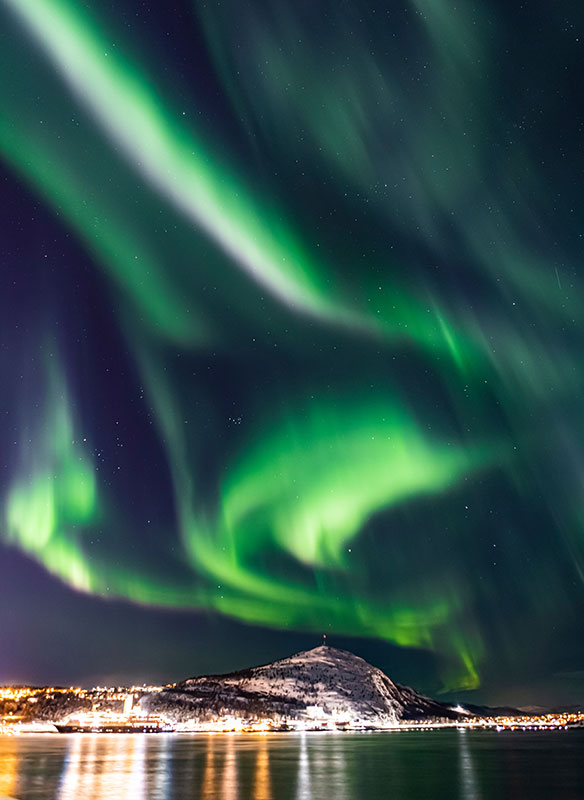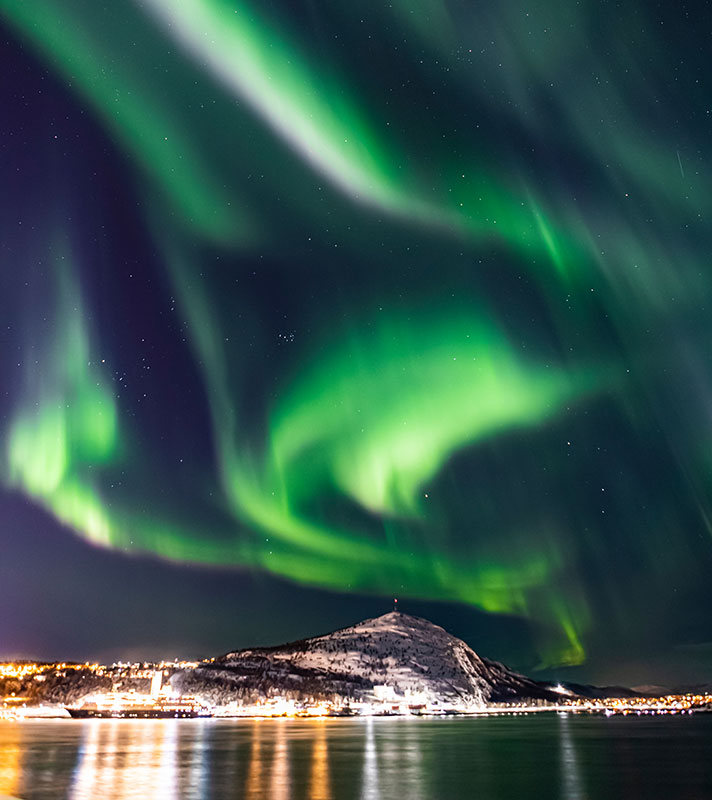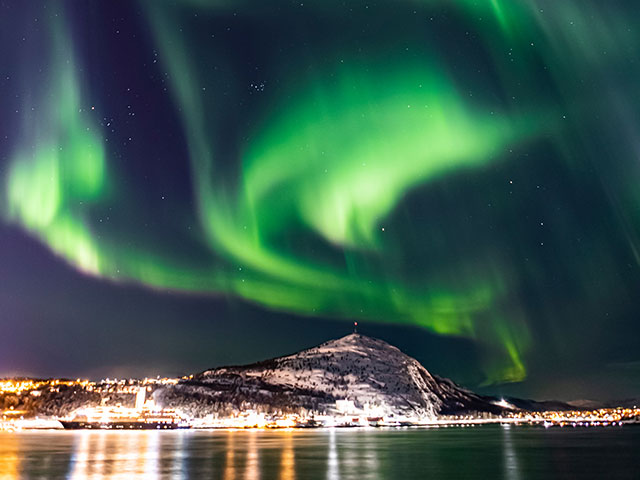 In Search of the Northern Lights in Nine Nights
• T2305
Newcastle
Bolette
Thu 09 Mar 2023
9 nights
Seek out the enigmatic Aurora Borealis from Alta
Visit the iceberg-shaped Arctic Cathedral in Tromsø
Explore Alesund as Bolette docks close to the city centre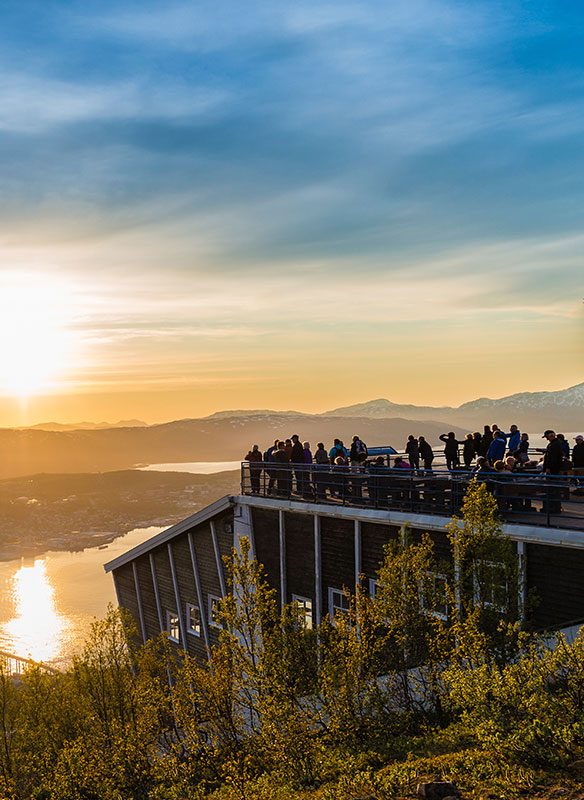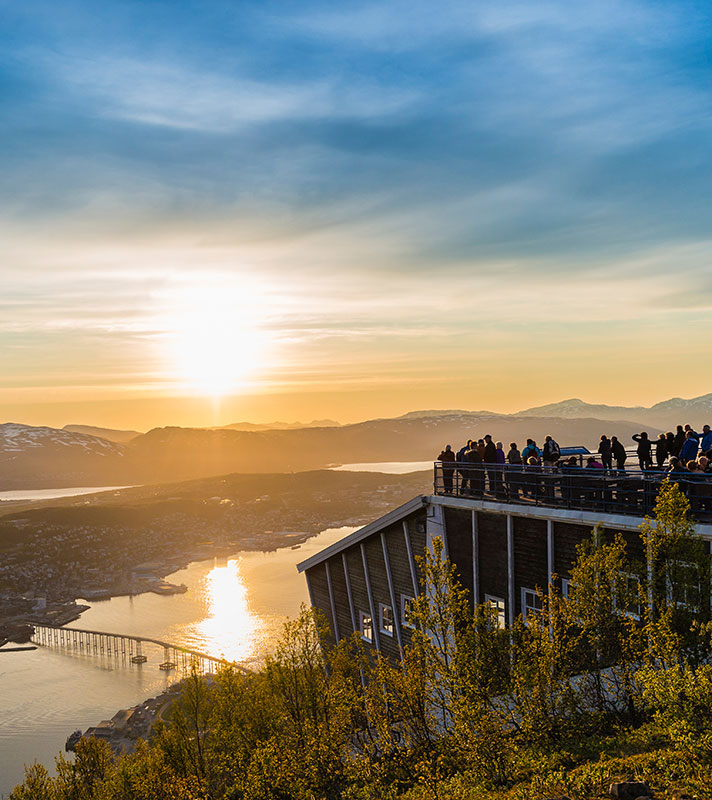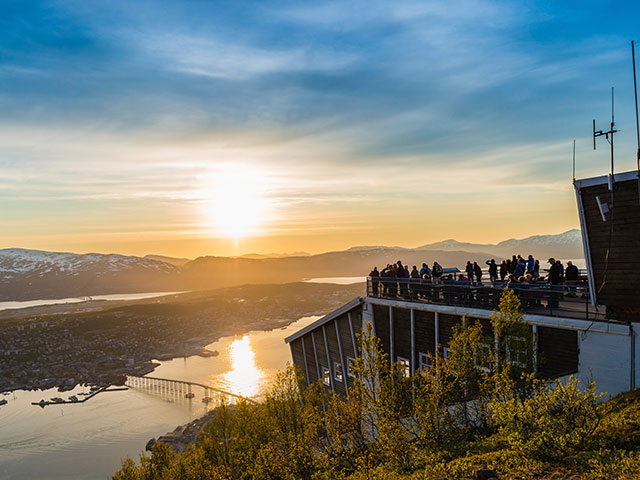 Exploring Northern Norway - the Land of the Midnight Sun
• S2312
Liverpool
Borealis
Tue 04 Jul 2023
15 nights
Experience an unforgettable discovery of Northern Norway
Cross the Arctic Circle, visit the North Cape and witness the Midnight Sun
Explore Tromsø; learn of Sami traditions; and see the beauty of Bodo too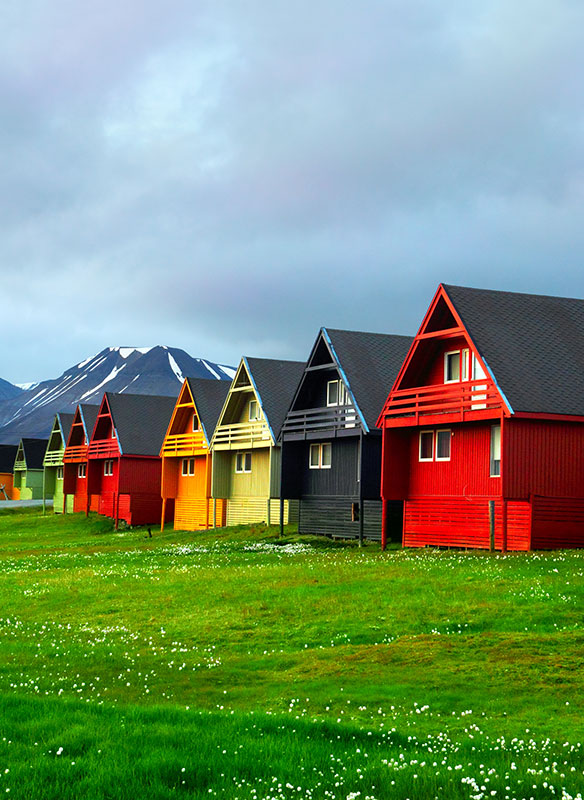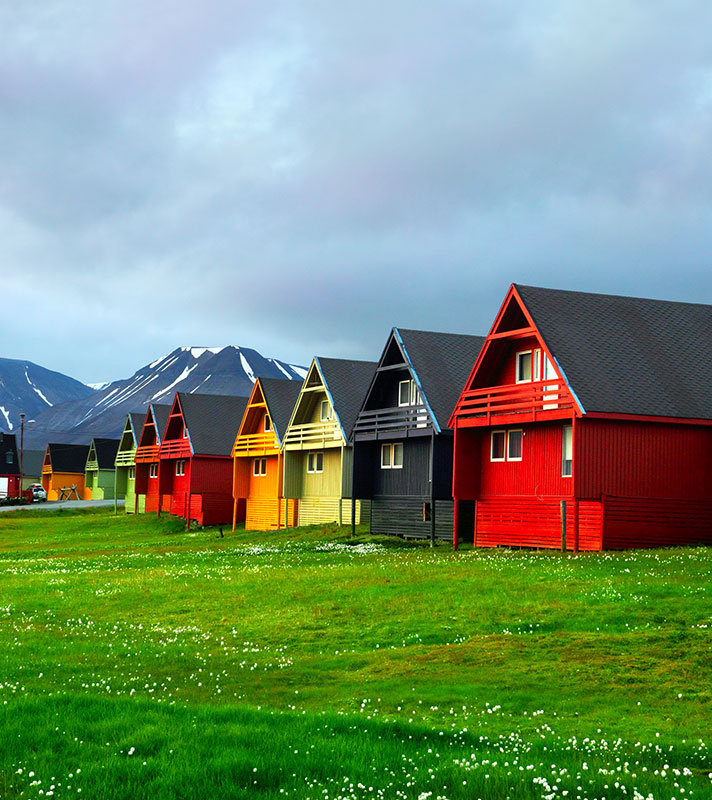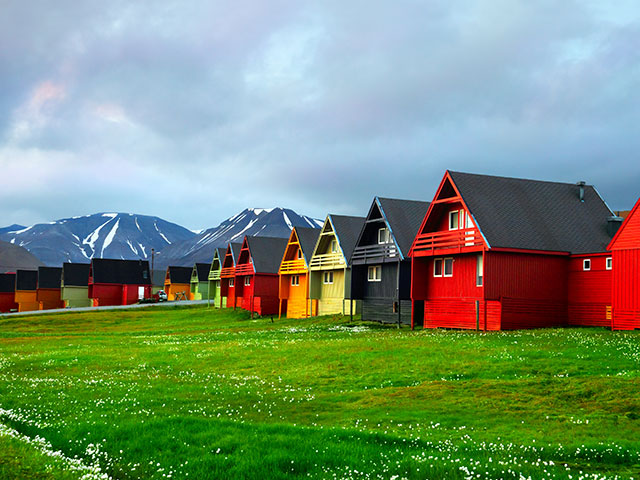 Rugged & Remote Spitsbergen with the Midnight Sun
• L2317
Rosyth (Edinburgh)
Balmoral
Wed 19 Jul 2023
15 nights
Experience a taste of past and present life
Spot whales with the on board ORCA team
Witness the midnight sun within the Arctic Circle