The jewel of the fjordland, UNESCO-listed Geirangerfjord is, sharing the title with the breathtaking Naeroyfjord, one of National Geographic's joint top natural world heritage sites.
On a scenic cruise along the winding waters, it's easy to see why the 'S' shaped Geirangerfjord is so highly regarded. Impressive waterfalls come into view with every turn, tumbling down the almost verticle mountain sides and cliff faces of this canyon-like gem. The Seven Sisters, the Suitor and the Bridal Veil, three of Norway's famous waterfalls, are among the fjord's 'must-see' wonders.
Look out for abandonded farms perched high amongst the peaks too. Westerås Farm, situated 320 metres above the fjord's sapphire blue waters, is an impressive sight.
Cruises to Cruising Geirangerfjord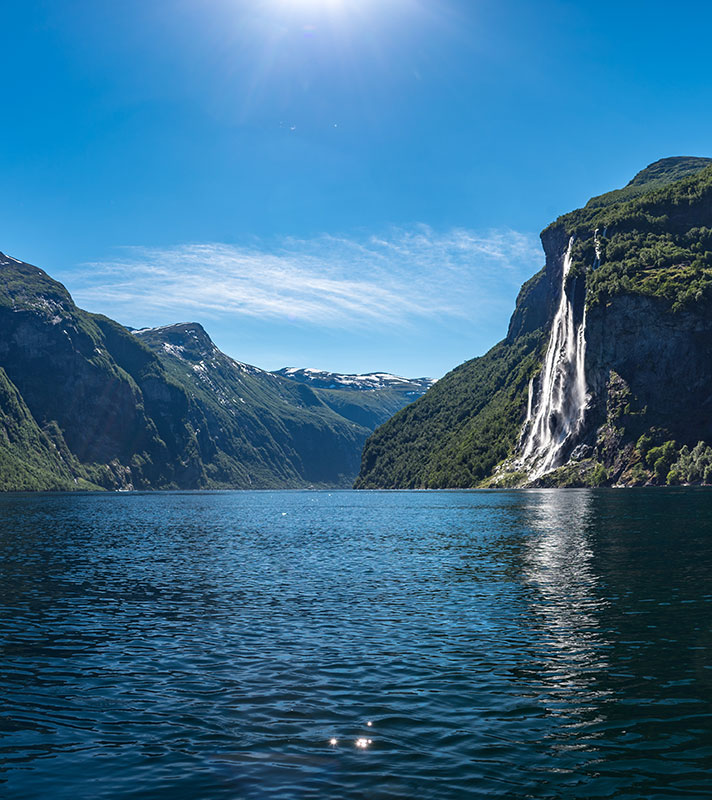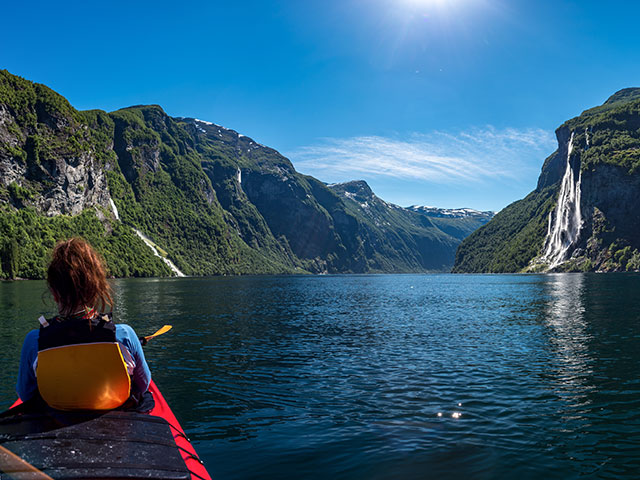 Scenic Summertime Norwegian Fjords
• T2317
Newcastle
Bolette
Sat 24 Jun 2023
7 nights
Experience Norway's fjords and landscapes at their best
Divert into remarkable waterways, to see cliffs and waterfalls
Ashore, go in search of glaciers, waterfalls and more