Trinidad and Tobago Cruises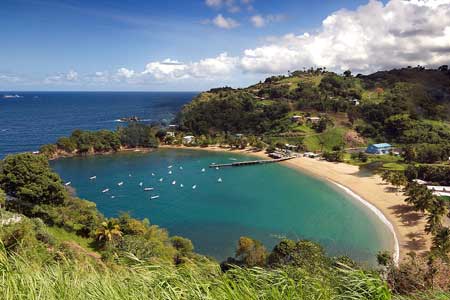 A cruise holiday to Trinidad and Tobago will introduce you to a vibrant mix of cultures. Carnival time in Trinidad brings thousands to Port of Spain. The capital sways to the calypso beat and has numerous high-rise towers, temples, colonial houses, bazaars, markets, mosques and cathedrals to get lost in – a striking reminder of the country's cultural diversity. [ReadMoreMob]
But it's not all bright lights and bustle; in the north beautiful beaches dominate with coconut groves and wetlands stretching to the horizon. Beyond that are the island's northern mountains with forested peaks, which are loved by hikers.
Twenty miles to Trinidad's north-east, lies Tobago. Covering just 116 square miles, this idyllic, palm-fringed island is famed for its tranquillity and calm waters and is regarded as the last unspoilt Caribbean paradise.
A Trinidad and Tobago cruise will tempt your senses and provide instant relaxation, all to the gentle rhythms of the calypso.
Top Experiences
Scarborough, Trinidad and Tobago
Marine Life
Reefs are the forests of the sea and the healthy, flourishing reefs surrounding Scarborough are home to a huge diversity of marine life.
Little Tobago
A small uninhabited island about a mile from Tobago's coast, this island is home to a huge variety of birdlife and considered one of the most important seabird sanctuaries in the West Indies.
Nylon Pool
This natural, sandy-bottomed swimming pool was created by the combination of an offshore sandbar and a still lagoon, an exotic and serene location.
Cruises to Trinidad and Tobago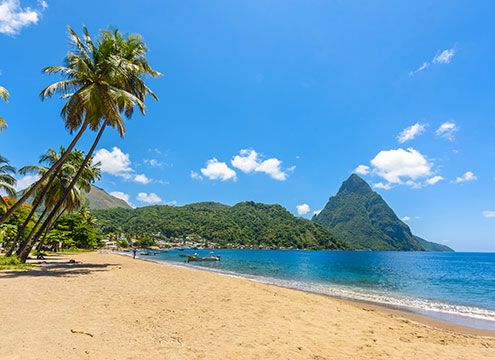 Departs: Havana • Thu 17 Feb 2022
14 nights • Braemar • M2204
This is the Caribbean at its very best, an immersive discovery of iconic islands and their cultural highlights, from authentic flavours to legendary dance, music and carnival.
Delve into the history of reggae and pirates in Jamaica; and in Havana, soak up the rich Cuban culture, see sights via classic car, sample traditional rum and much more.
Be inspired by the natural beauty of St Kitts, St Lucia and Grenada; then catch Trinidad Carnival, a colourful celebration of Caribbean life.
From £2,549pp
Fares Explained
|
What's Included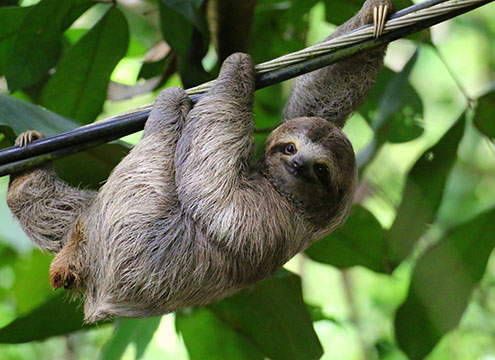 Departs: Bridgetown • Thu 03 Mar 2022
14 nights • Braemar • M2205
With each destination specially selected for their incredible flora and fauna, this island-hopping adventure presents unmissable Caribbean wildlife watching opportunities.
See sloths and monkeys in the trees of Costa Rican rainforest; go whale watching in Dominica; and visit Tobago, where you may be lucky enough to see the first turtles of nesting season.
Encounter Bonaire's iconic pink flamingos and the stunning sea life of Curacao; and enjoy a rare chance to see threatened, West-Africa-native mona monkeys in Grenada.
From £2,499pp
Fares Explained
|
What's Included