Trinidad and Tobago Cruises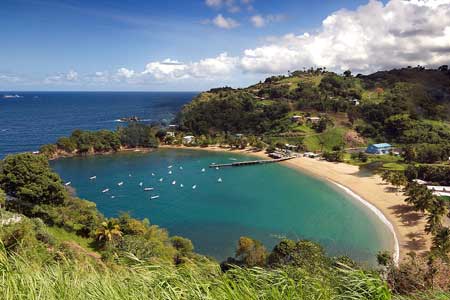 A cruise holiday to Trinidad and Tobago will introduce you to a vibrant mix of cultures. Carnival time in Trinidad brings thousands to Port of Spain. The capital sways to the calypso beat and has numerous high-rise towers, temples, colonial houses, bazaars, markets, mosques and cathedrals to get lost in – a striking reminder of the country's cultural diversity.
But it's not all bright lights and bustle; in the north beautiful beaches dominate with coconut groves and wetlands stretching to the horizon. Beyond that are the island's northern mountains with forested peaks, which are loved by hikers.
Twenty miles to Trinidad's north-east, lies Tobago. Covering just 116 square miles, this idyllic, palm-fringed island is famed for its tranquillity and calm waters and is regarded as the last unspoilt Caribbean paradise.
A Trinidad and Tobago cruise will tempt your senses and provide instant relaxation, all to the gentle rhythms of the calypso.