Cruise to Guadeloupe with Fred. Olsen
Cruises to Guadeloupe
Departs: Liverpool • Fri 06 Nov 2020
32 nights • Black Watch • W2031
Hopping between breathtaking destinations, you'll experience the best of the Caribbean, uncovering classic island favourites alongside some lesser-known, idyllic gems on this incredible journey.
Enjoy laidback vibes and authentic rum in Barbados; see St Lucia's soaring Twin Pitons; explore unspoilt, sparsely populated Mayreau; and gain an insight into the life of cocoa farmers in Grenada.
Revel in the postcard-perfect scenes of Bequia; indulge with 'proper' Caribbean flavours of rum and creole cuisine in Martinique and Guadeloupe; ride the famous St Kitts Scenic Railway; and take you pick of Antigua's legendary beaches.
From £3,699pp
Fares Explained
|
What's Included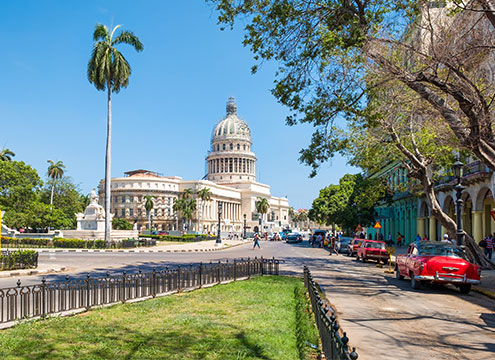 Departs: Bridgetown • Thu 07 Jan 2021
14 nights • Braemar • M2101
An exotic journey of discovery blending immersive history, authentic cultures with blissful indulgence, this cruise takes in seven absorbing island destinations for stunning landscapes, captivating cities, remarkable ancient sites and much more.
You'll get to uncover Tortola's swashbuckling pirate legends; explore Mayan ruins or snorkel coral reefs in Cozumel; and take a rare opportunity to learn of Guadaloupe's fascinating slave history and colonial heritage.
Time in Cuba is sure to be an undoubted highlight: you'll stop overnight in Havana, an opportunity to explore historic districts, sample authentic Cuban rum, and even see the sights from an iconic classic car.
From £2,399pp
Fares Explained
|
What's Included