Netherlands Antilles Cruises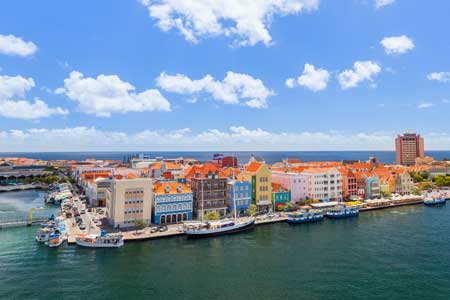 Not heard of the Netherlands Antilles? How about names such as St, Maarten, Bonaire and Curaçao? Bonaire boasts a reef-lined coast, superb water sports and is a divers' paradise where you can spot tuna, blue martin and sailfish. In contrast, Curaçao is a bustling island with its central town, Willemstad, oozing with old buildings and fine museums.
As you would expect in the Netherland Antilles the food is very Dutch with plenty of fresh seafood and cheese. But you'll also find dishes with a Creole, French and Italian influence.
The Netherland Antilles offer cruise guests a variety of sights, sounds and beaches that are hard to top.