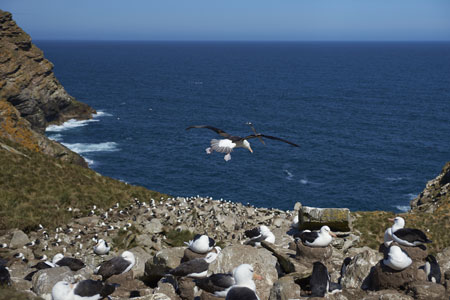 The rugged South Atlantic archipelago of the Falkland Islands and its distinctive cliff-lined coasts and hundreds of islets, is home to the world's remotest sheep farms. Rarely visited on cruise itineraries, yet highly sought-after, the arresting shores of the Falklands boast a plethora of marine life, shipwrecks and a vast population of penguins, seals and albatrosses. [ReadMoreMob]
The Falkland Islands are ideal for both adventurers and those looking for a quiet holiday. Wildlife watching is a must, as are activities such as golf and fishing. The capital, Stanley, shows off its British heritage with red phone boxes and very English pubs. It's a colourful seaside town with museums, shops, restaurants and bars which are full of friendly locals keen to tell tales of times gone by.
A cruise to the Falkland Islands reveals the beauty of a group of islands ripe for exploration. An important part of modern UK history, no visit would be complete without a tour of the poignant battlefields.
Top Experiences
Port Stanley, Falkland Island
Enchanting birdlife
The Falkland Islands are a haven for birdlife, with a wide variety of interesting species to be found in amongst the island's landscapes. Commonly spotted birds include gentoo and king penguins, black-browed albatrosses and southern giant petrels
The Kelpers
So-called because of the vast amount of kelp found around the islands, Kelpers is the nickname for the people of the Falkland Islands. The majority of the 3,000 or so Kelpers are of British descent, with a strong British culture found across the islands.
West Point Island, Falkland Islands
Devil's Nose
West Point Island features juxtapositions of sandstone cliffs and low-lying greenery. A particular highlight is the 'Devil's Nose', a rocky promontory where pairs of nesting southern rockhopper penguins and black-browed albatrosses reside.
Falkland Inhabitants
Allan and Jacqui White manage and maintain the island (which is actually owned by Roddy Napier) and as such have many a story to tell. The couple can often be found treating cruise ship guests to a spread of tea and homemade cakes in china cups.
Albatrosses and penguins
Originally giving their name to the island, albatrosses are in abundance here, specifically the black-browed albatross with their distinctive dark eye markings. Rockhopper penguins live alongside albatrosses, particularly in the 'Devil's Nose' area.
Cruises to Falkland Islands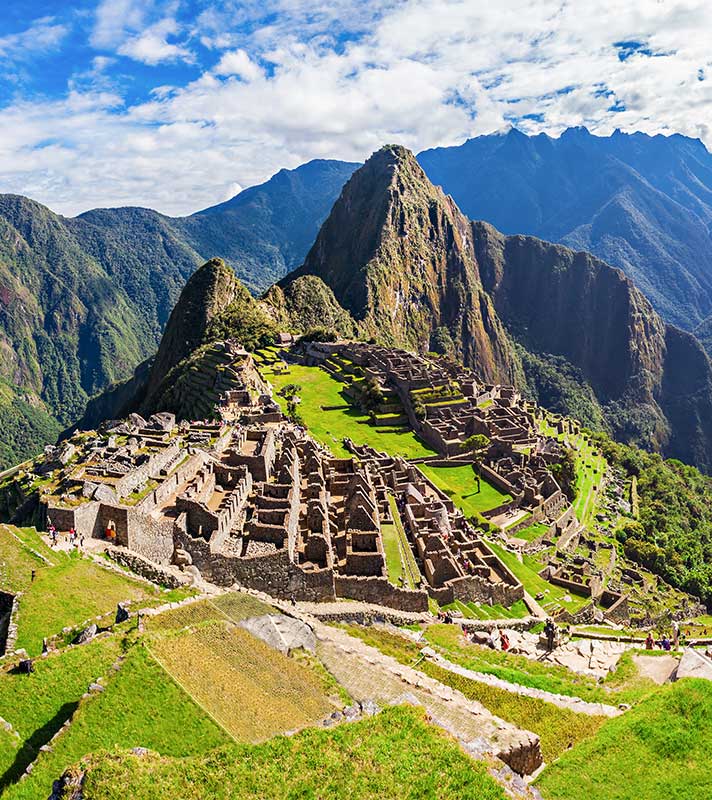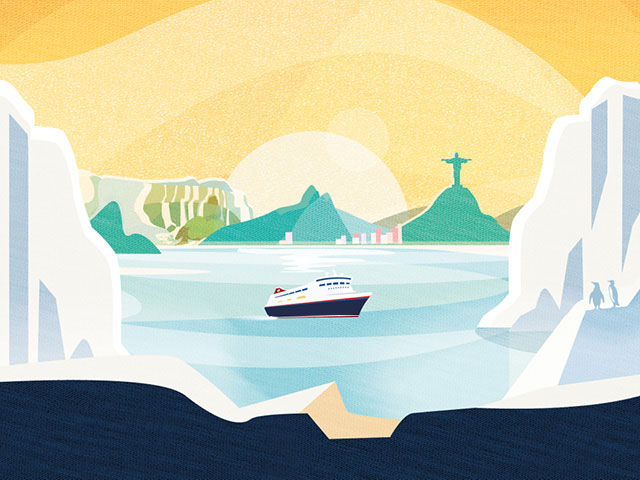 Exploration of South America and the Antarctic
• L2301
Save to favourites
Southampton
Balmoral
Thu 05 Jan 2023
78 nights
An unforgettable South American & Antarctic discovery
Revel in the sights and cultural highlights of iconic cities
Witness the wonders of the Galapagos and Patagonia