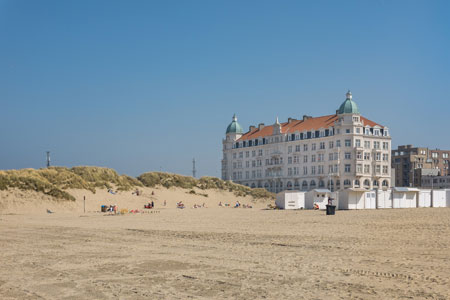 Often called the 'Venice of the North', Bruges is famous for its beautiful canals and historic buildings. The charming city centre is an UNESCO World Heritage site thanks to its cultural, architectural and historical importance. A combination of original gothic structures and modern, intelligent designs give Bruges a completely unique appearance and feel.
With most of the city's medieval architecture still intact, Bruges is a delight to explore. Home to one of the world's highest brick buildings, the Church of our Lady and the Madonna and Child sculpture, no wonder Bruges is so highly regarded. A visit to the city's 13th century Belfry is an absolute must. The most famous landmark in the city, the Belfry houses a 48 bell municipal carillon and a full-time carillonneur that plays free traditional concerts for all to enjoy.
Destination Highlights
Bruges Historic Centre
The beautiful, compact city of Bruges was the centre of European trade during the Middle Ages, and its striking architecture has been carefully preserved over the centuries. Considered the heart of Bruges, the historic centre was declared a UNESCO World Heritage Site in 2000 and is well worth a visit.
Flanders Fields
Flanders came to the world's attention during the First World War when it was the scene of many fierce battles between 1914 and 1918. During this time, a million soldiers were wounded, missing or killed in action here, and many villages and cities were destroyed. Flanders Fields is associated with the battles of Ypres and Passchendaele in particular, and today the area is home to memorials, monuments and cemeteries which tell the story of this bloody war.
Ghent
Often described as Europe's best-kept secret, Ghent is considered one of the most beautiful cities on the continent, and is a must-see for anyone visiting Belgium. This hidden gem boasts a diverse culture and is home to many fascinating attractions – including five abbeys, six castles and 10 churches – which are just waiting to be explored.
Belgian Chocolates
Belgium is famous around the world for its chocolate, and no visit here would be complete without indulging in a taste of this sweet treat. The country is home to a number of shops and chocolatiers, where visitors can learn how Belgian chocolates are made using only the finest of ingredients.