Reykjavik is the world's most northerly capital city, and is said to be the whale watching capital of Europe. With its location on the southwest coast of the country, its within easy reach of the iconic Golden Circle trail to the UNESCO World Heritage Site of Thingvellir, a keystone of Icelandic history, Gullfoss – the 'Golden Waterfall', considered to be the most beautiful waterfall in the country, and the Geysir geothermic area with its spouting geysers and bubbling mud pots.
Top Experiences
The three Icelandic Wonders
Þingvellir (Thingvellir National Park), Geysir and Gullfoss (Golden waterfall) are the three must see wonders of Iceland. Þingvellir is a natural wonder on an international scale and is a UNESCO World Heritage Site – this natural park is situated on the tectonic plate boundaries of the Mid Atlantic Ridge. The faults and fissures of the area give evidence to the rifting of the earth's crust. Next to discover is the Geysir field, situated at the northern edge of the southern lowlands. This is where you can view the hot springs – in particular Strokkur which is currently the most energetic spouting spring in Iceland. It spouts every few minutes, sometimes to a height of 40 metres. Lastly, but by no means least, is Gullfoss, one of Iceland's iconic gems. Enjoy the spectacular beauty of untouched nature as Gullfoss flows from Iceland's second biggest glacier, the Langjökull, and cascades 32 metres down. On a sunny day a shimmering rainbow can be seen over the falls.
Blue Lagoon
Set in the surreal surroundings of an ancient lava field, amidst the natural elements and pure Icelandic air, this geothermal wonder is the perfect place to relax and rejuvenate the mind and body. Spoil yourself in the modern spa, with a unique experience of bathing in this world famous lagoon.
Cruises to Reykjavík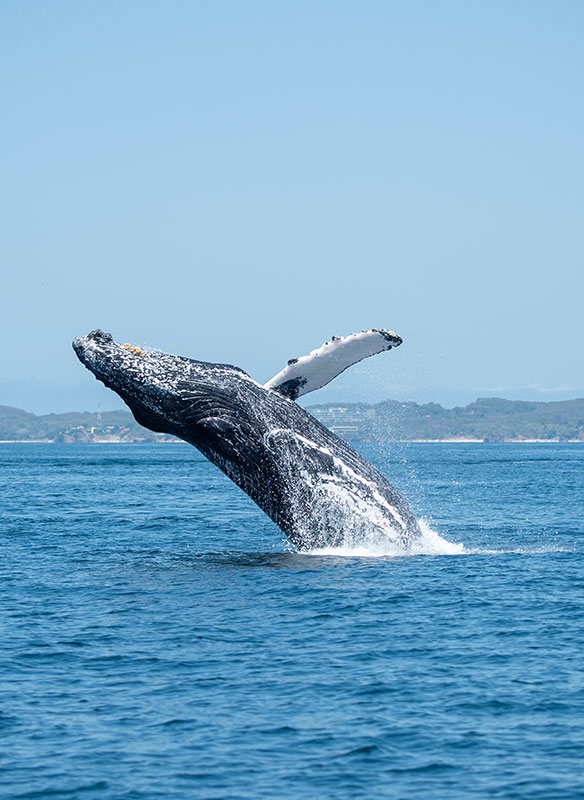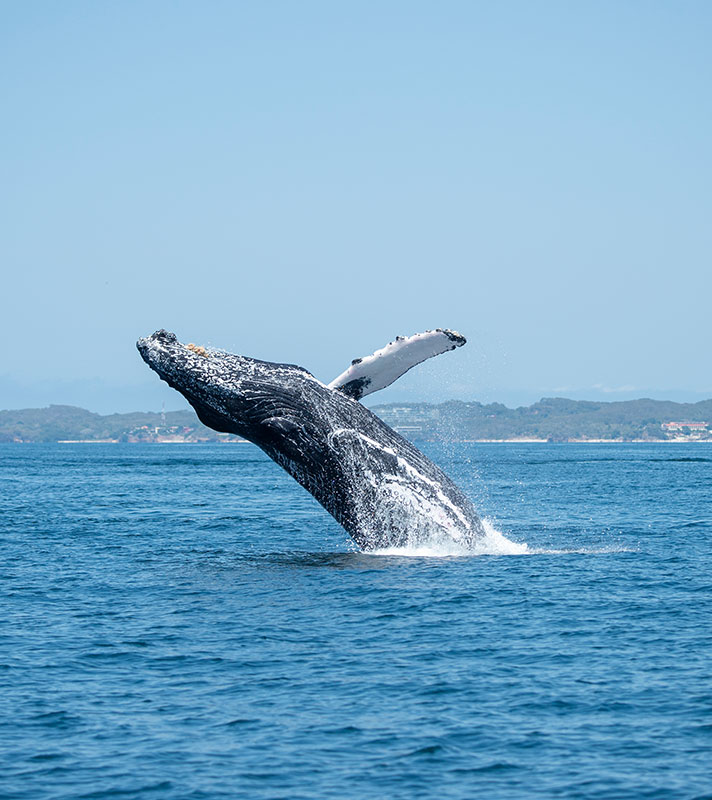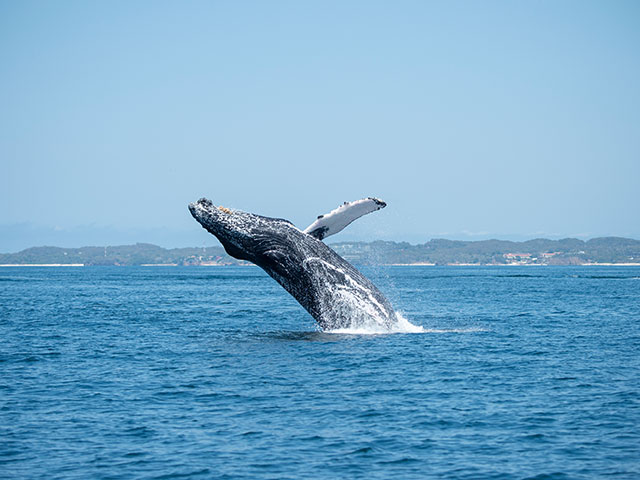 Uncrowded Iceland
• T2307
Newcastle
Bolette
Mon 27 Mar 2023
10 nights
Witness the power of Gullfoss Waterfall from Reykjavik
Join a whale-watching group on deck with ORCA
Experience the rugged beauty of Seyðisfjörður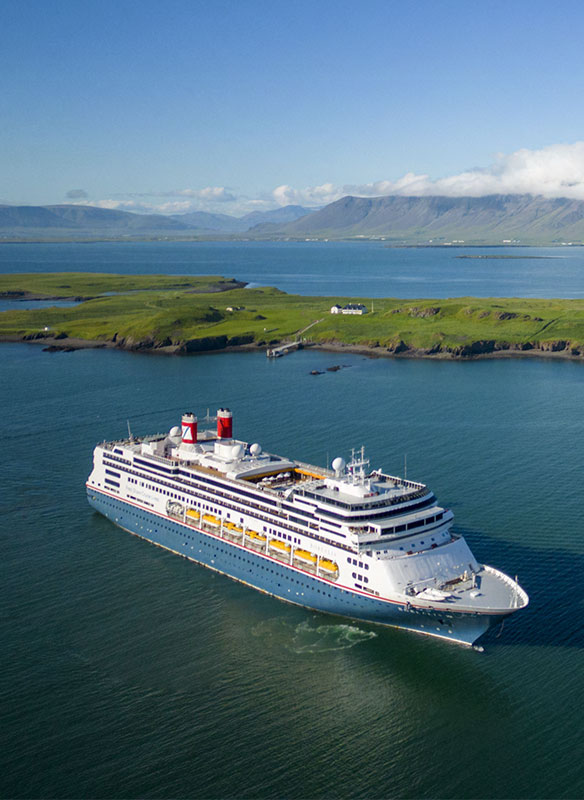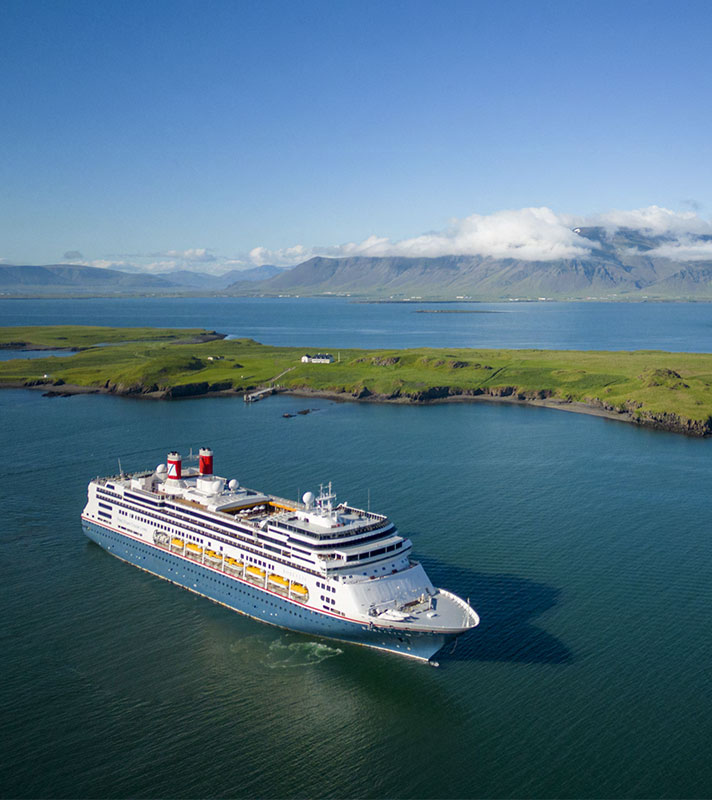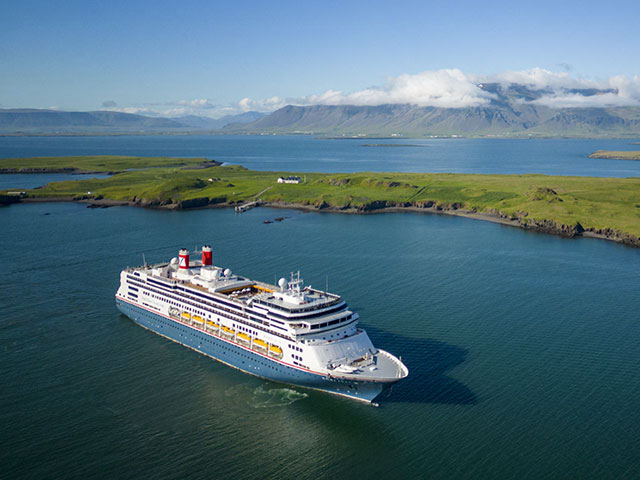 Exploring the Arctic
• T2316
Newcastle
Bolette
Thu 01 Jun 2023
23 nights
Off the beaten track, discover remote destinations in Arctic Norway
Explore isolated Spitsbergen and sample Arctic life
Seek out marine wildlife with ORCA conservationists
Sign up for our latest offers
Be the first to hear about our latest cruise deals by signing up to receive our emails.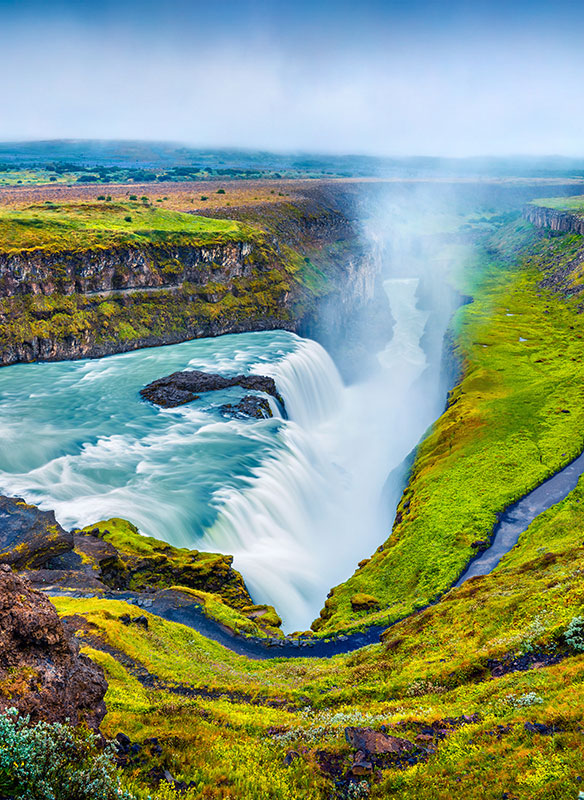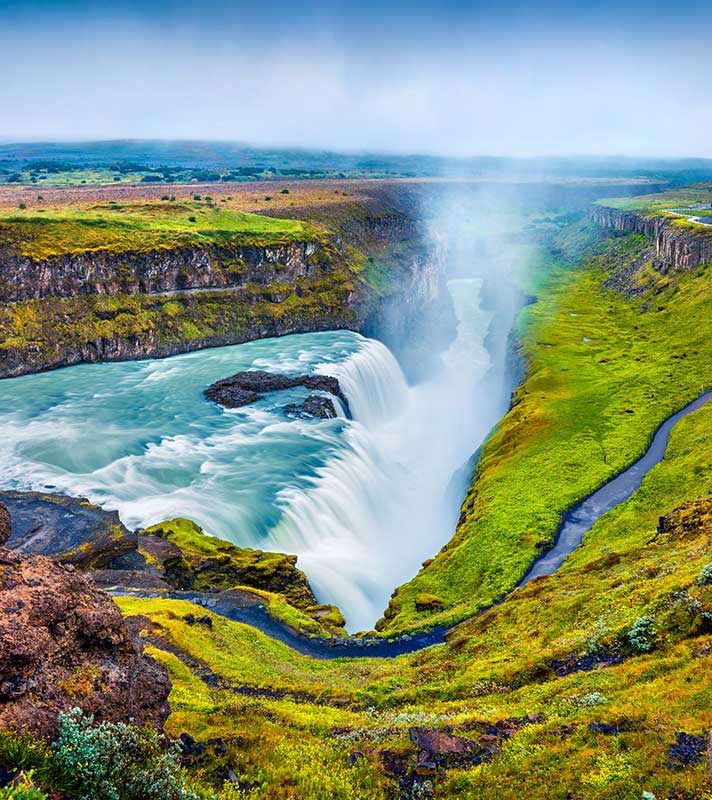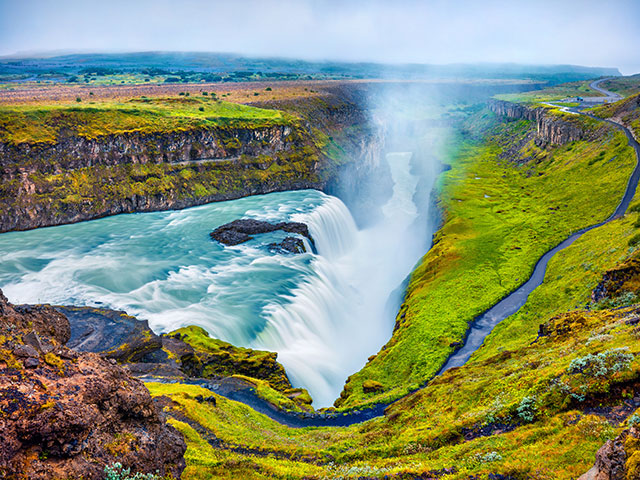 Whales, Waterfalls & Geysers of Iceland
• S2310
Liverpool
Borealis
Fri 16 Jun 2023
10 nights
Experience the beautiful landscapes of Iceland
Go in search of whales and dolphins with ORCA
Highlights include the Golden Circle and Godafoss Waterfall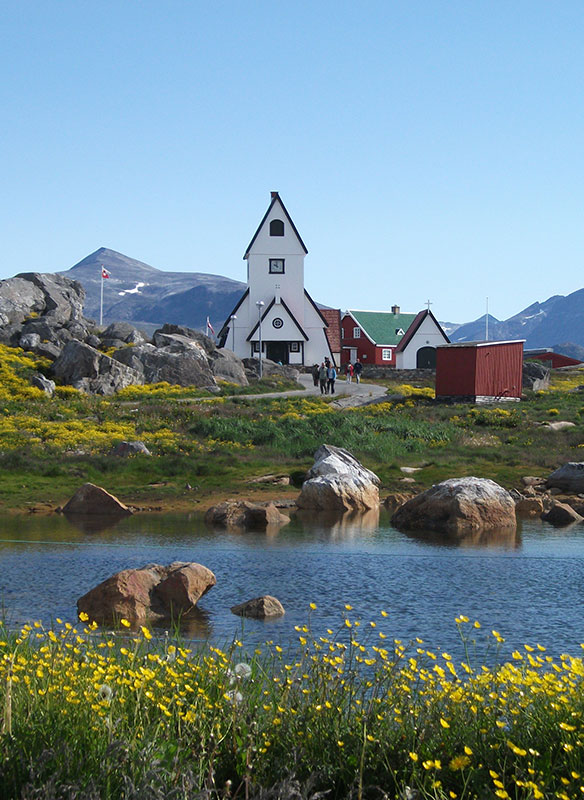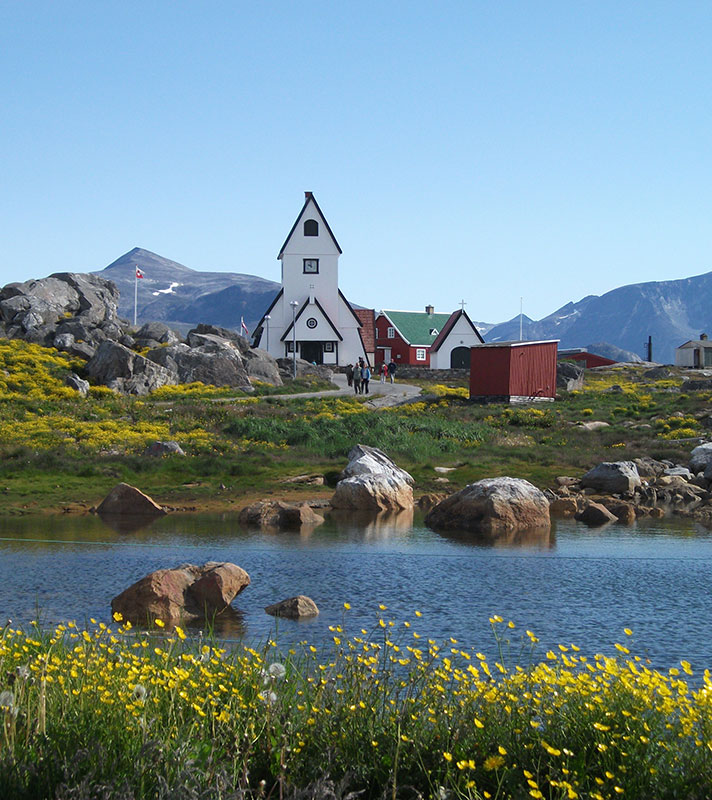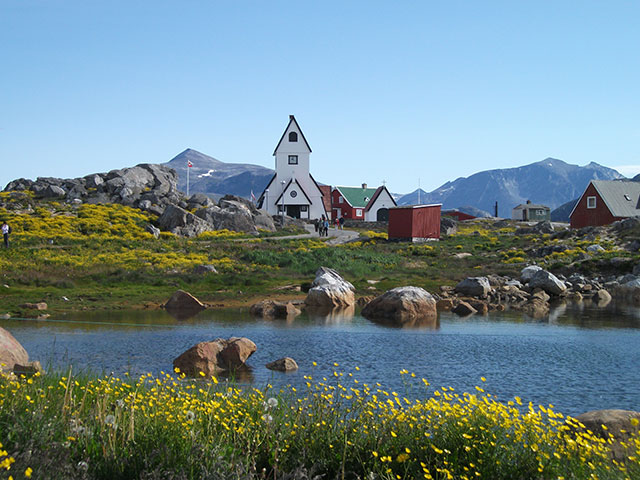 Exploring Rugged & Remote Greenland & Iceland
• S2315
Liverpool
Borealis
Fri 04 Aug 2023
14 nights
Experience rugged Iceland and Greenland
Enjoy scenic cruising of Prins Christiansund
In Iceland, discover the wonders of the Golden Circle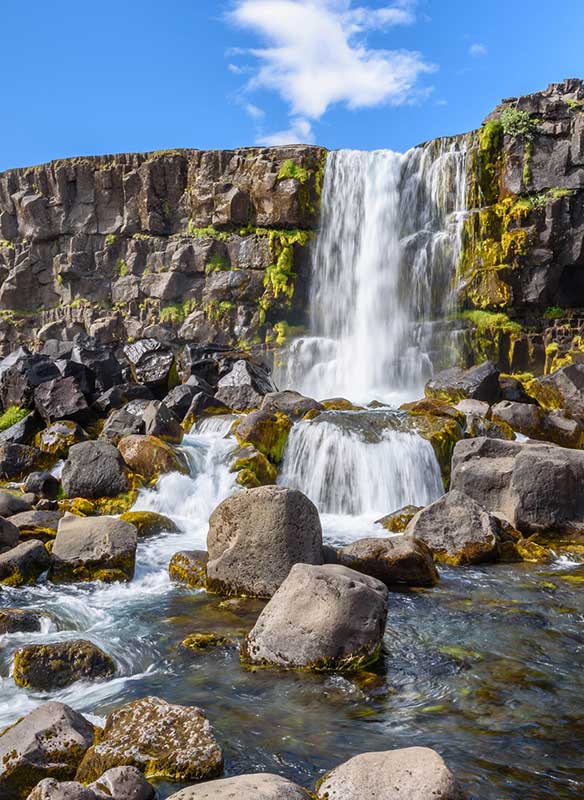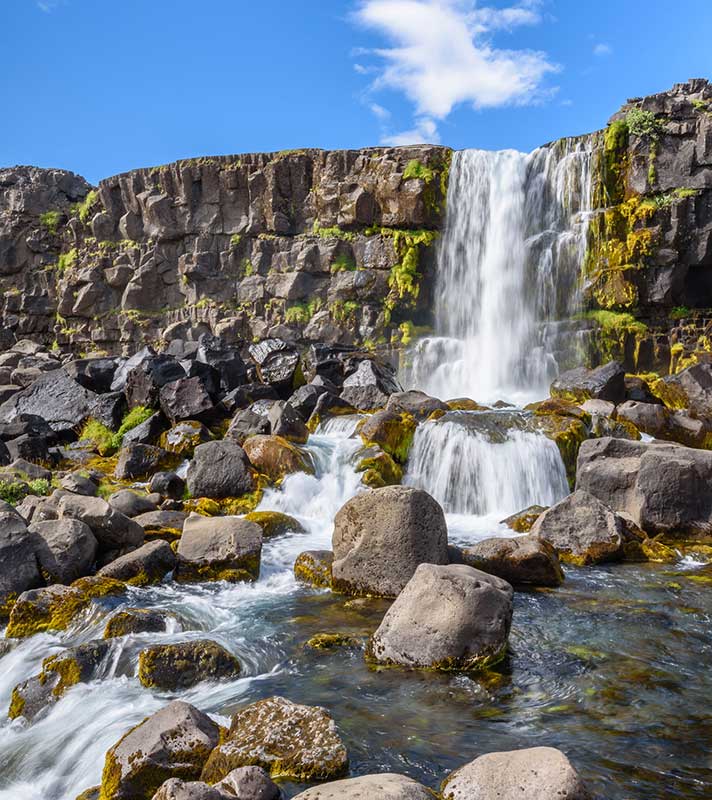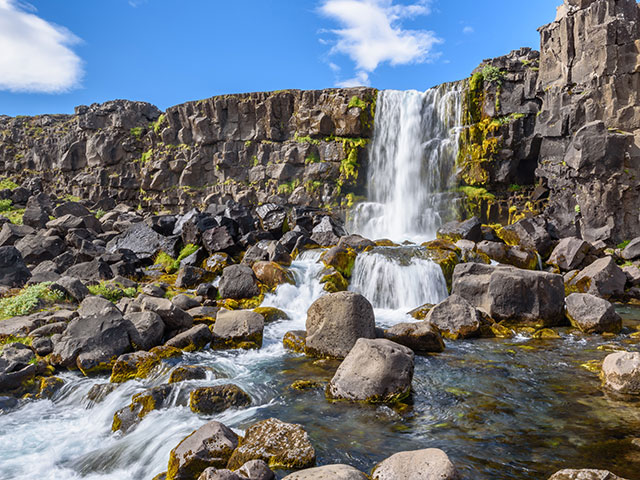 Natural Wonders of Iceland
• S2318
Liverpool
Borealis
Thu 31 Aug 2023
9 nights
Get closer to the awe-inspiring wonders of Iceland
See powerful geysers and waterfalls and glorious glaciers
Spot whales, puffins and more with ORCA from on board Borealis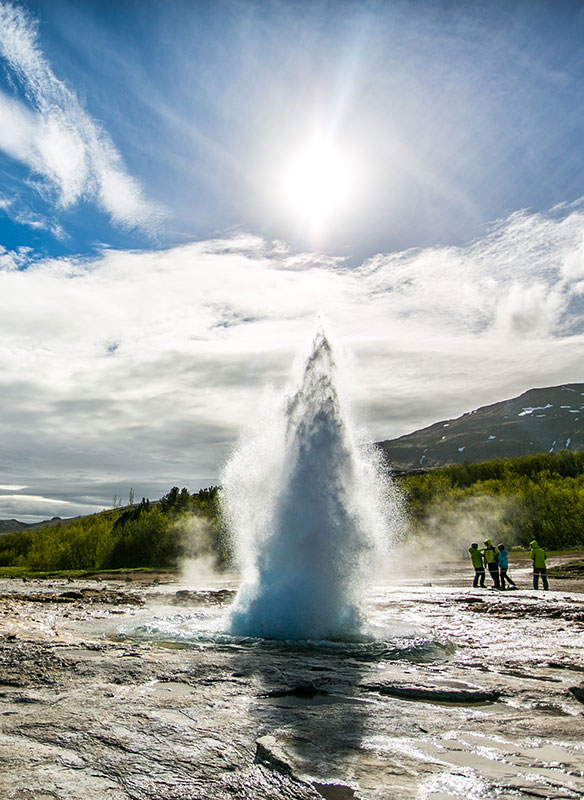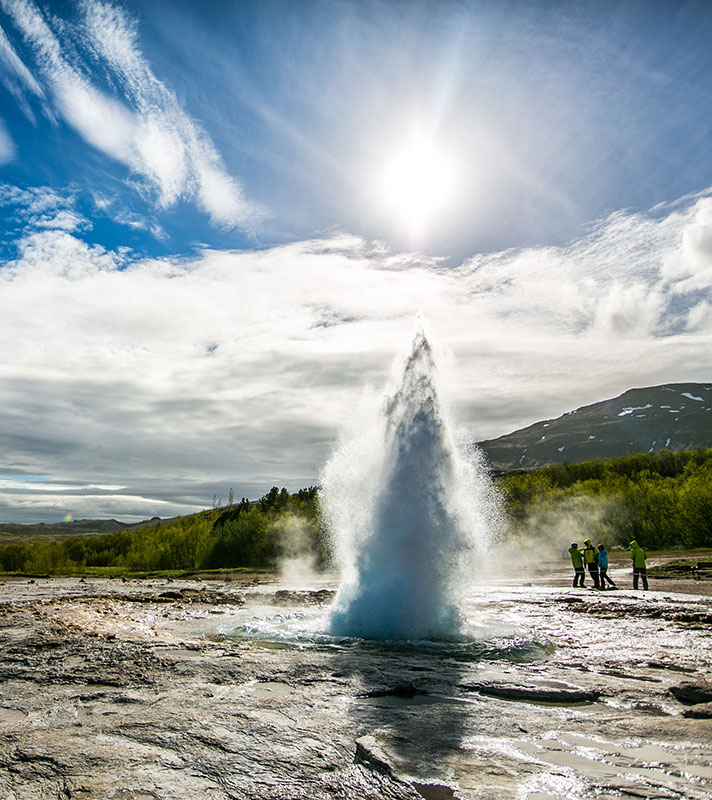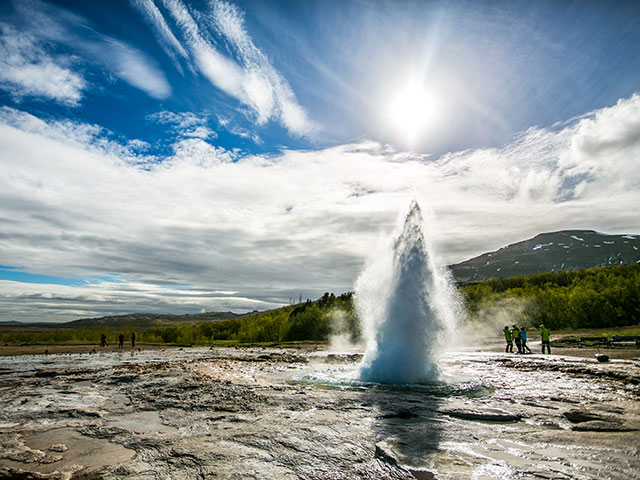 Whales, Waterfalls & Geysers of Iceland
• L2322B
Southampton
Balmoral
Wed 13 Sep 2023
13 nights
Witness the wonders of Iceland's beautiful lands
See powerful waterfalls, geysers and mighty peaks
Go in search of whales and dolphins with ORCA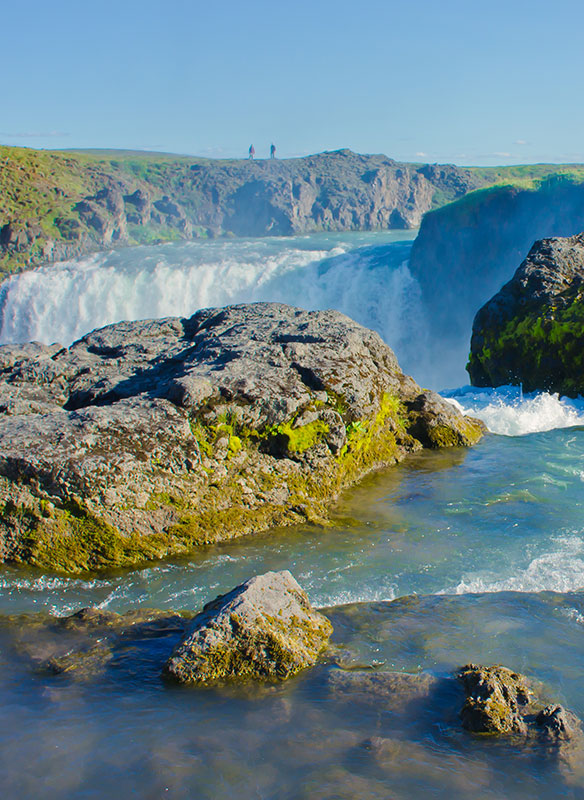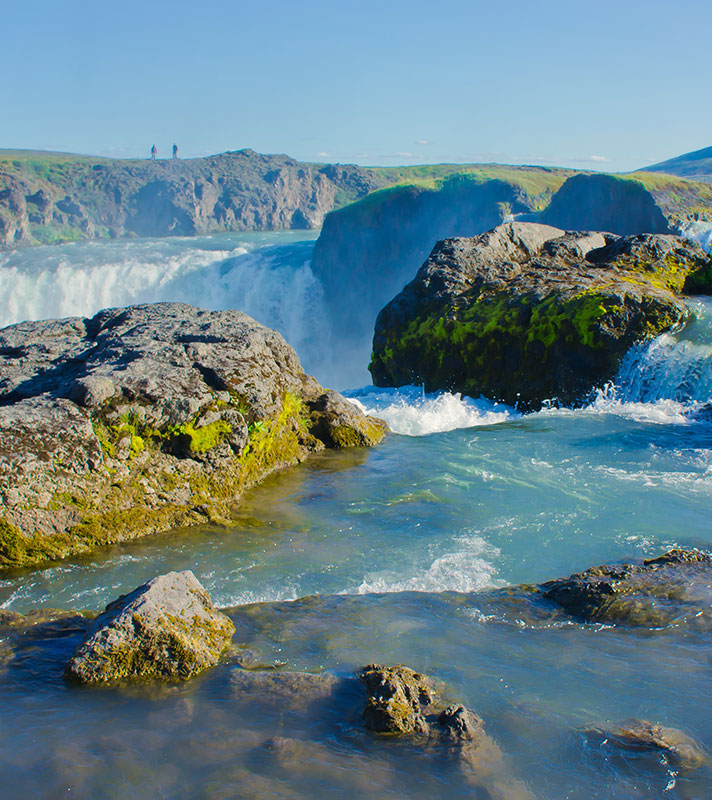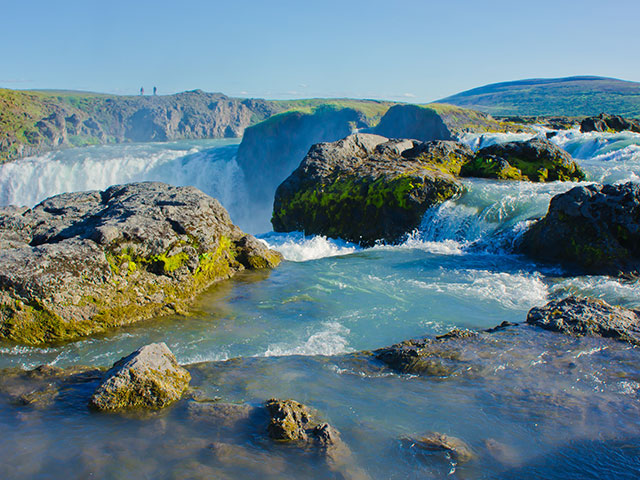 Natural Wonders of Iceland
• L2410
Newcastle
Balmoral
Wed 17 Apr 2024
9 nights
Witness Iceland's geology and geothermal activity
You can watch geysers and waterfalls or snorkel the Silfra Fissure
Look for marine wildlife with ORCA en route to Iceland