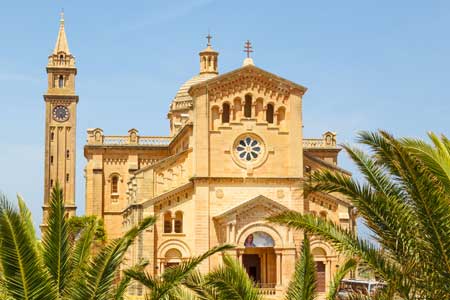 Malta may be small, but it has it all. Medieval walled citadels, traditional villages, striking coastlines, clear blue waters and mouth-watering seafood. Surrounded by vivid blue waters, Malta offers numerous sandy beaches, rocky coves and bays to be explored. The largest of the islands, Malta is the main cultural and commercial centre and is bathed in warm sunshine all year round. [ReadMoreMob]
Valletta, Malta's tiny capital is a UNESCO World Heritage Site, overlooking the Grand Harbour. Shady squares, cafés, massive fortifications and stunning architecture are all squeezed into an area less than 1 sq. km making it a very compact city.
For a cruise that really gets away from it all, a visit to Gozo is perfect. This little island is popular with walkers looking for peace and quiet.One of the main advantages with Malta is that, no matter where you are, you're never far away from one of its magnificent beaches. Its natural beauty makes it the perfect cruise holiday destination.